Projects by Kitchen Tune-Up Pueblo, CO
The projects you see here are all real remodeling jobs, in homes like yours. They're not fantasy pictures of designer showrooms—they're kitchens families use every day. These projects, by Kitchen Tune-Up locations around the country, show how we tailor remodeling to fit homeowners' unique needs and realistic budgets!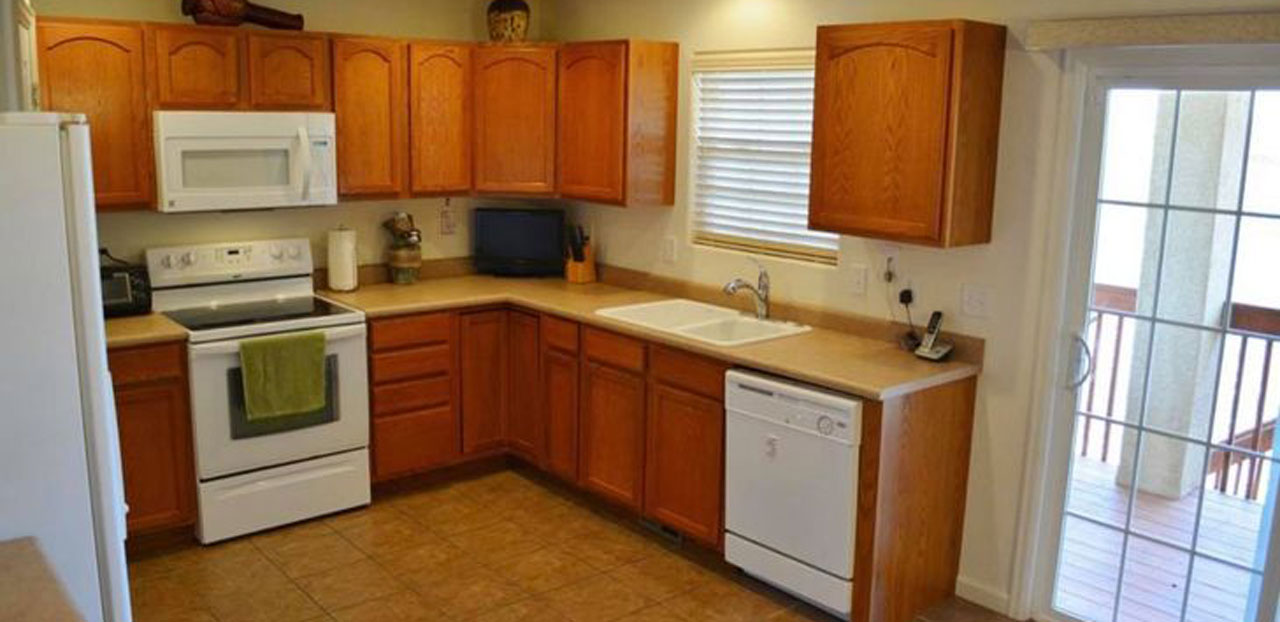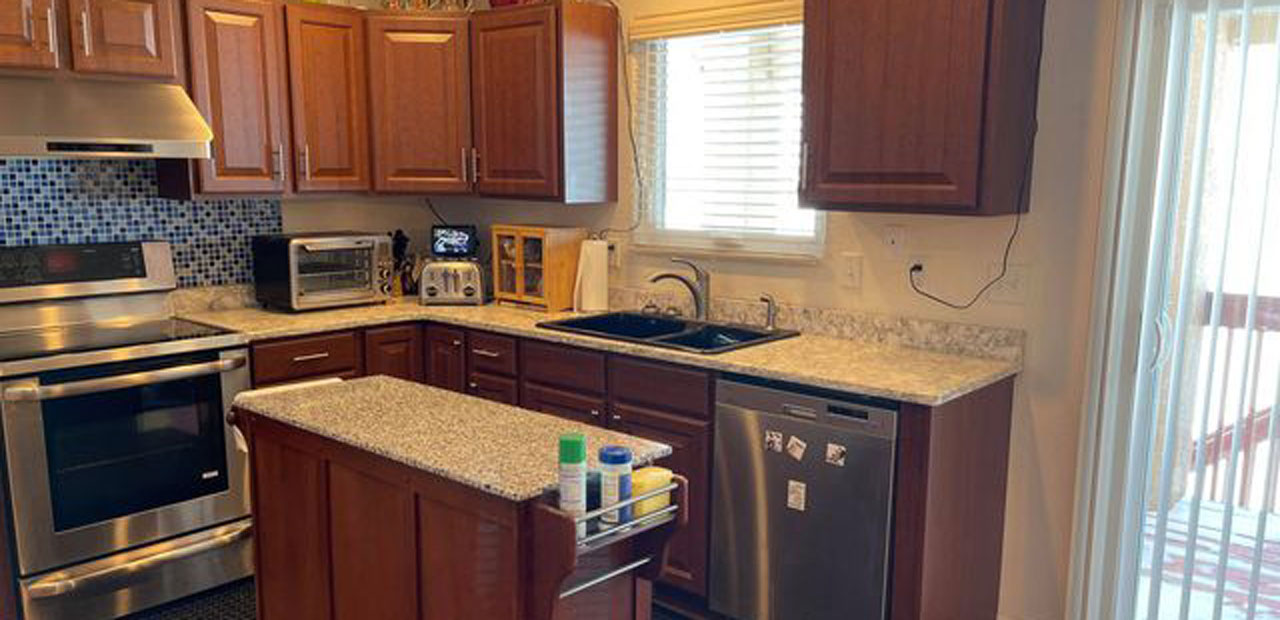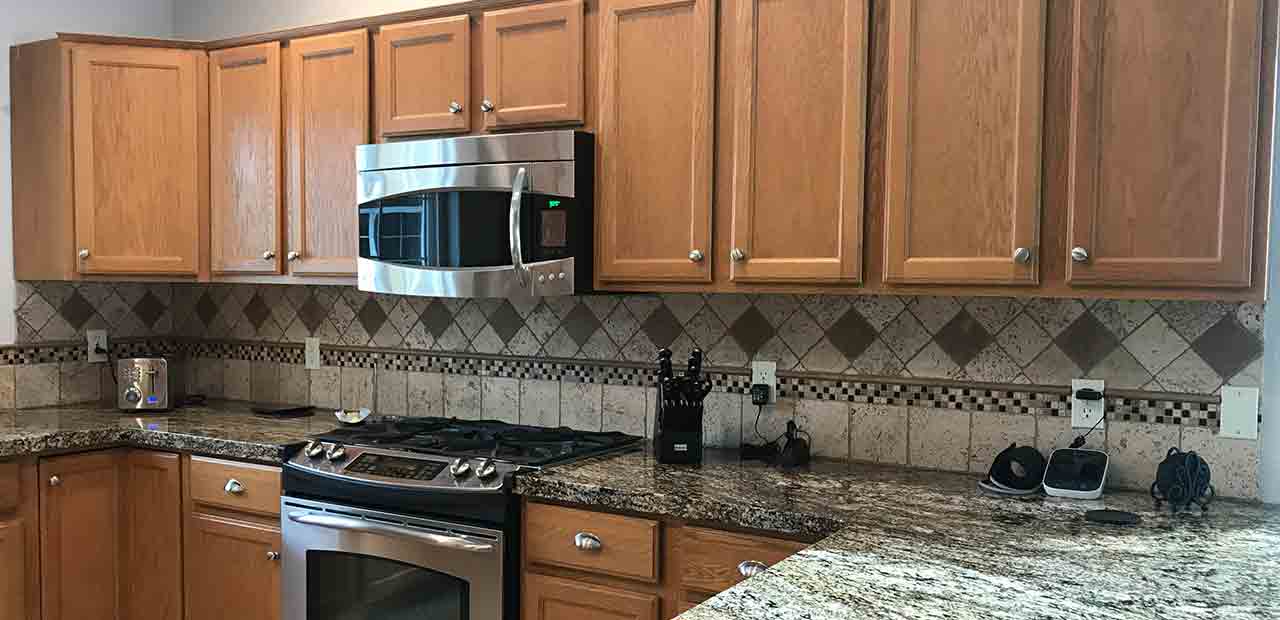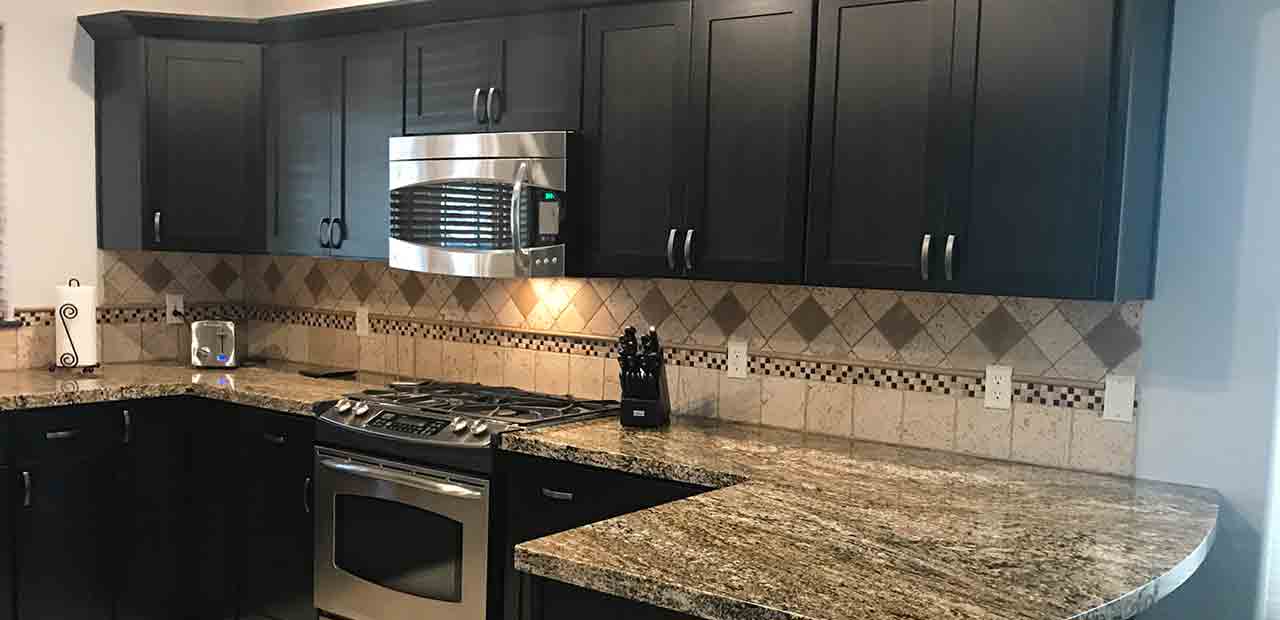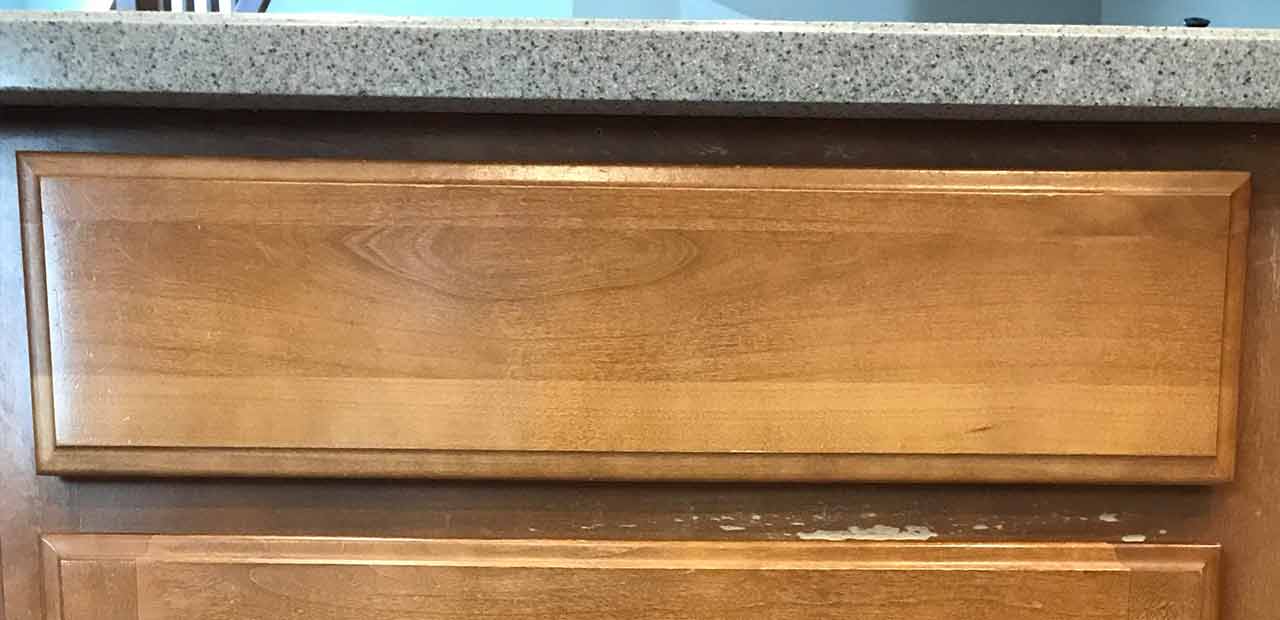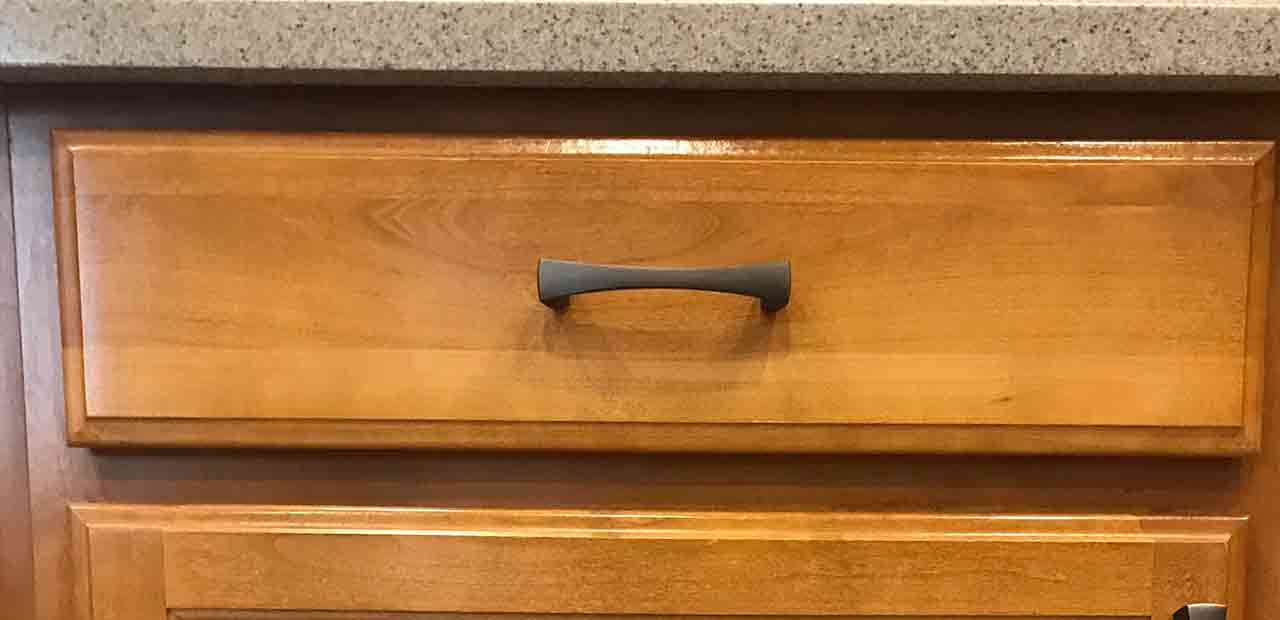 Many elements came into play when sprucing up this plain Pueblo, CO kitchen. The original space consisted of oak arched doors without hardware, builder grade laminate and white dated appliances. The cabinets were refaced with raised panel cherry blossom stained doors with brushed nickel knobs to better accessibility. Stainless steel appliances we installed to match. The cabinets above the stove were modified to install a hood and then most noticeably, a rolling island with matched paneling was added to the kitchen. New backsplash and countertops topped off this transformation.
Cabinet Refacing
During the cabinet refacing process, we install new cabinet doors and drawer fronts, then cover the existing cabinet boxes with a veneer to match them. Cabinet refacing improves both the appearance and durability of your kitchen cabinets without changing the familiar layout of your kitchen.
What is a Tune-Up? If you like the current color and door style of your wood cabinets, and they are structurally sound, then a Tune-Up wood reconditioning may be a great way to freshen up your kitchen. A Tune-Up will restore your existing wood cabinets in an easy process that is typically completed in just one day. When you combine wood reconditioning and changing out your cabinet hardware, you can create a modern new look in very little time.