Projects by Kitchen Tune-Up New Braunfels, TX
The projects you see here are all real remodeling jobs, in homes like yours. They're not fantasy pictures of designer showrooms—they're kitchens families use every day. These projects, by Kitchen Tune-Up locations around the country, show how we tailor remodeling to fit homeowners' unique needs and realistic budgets!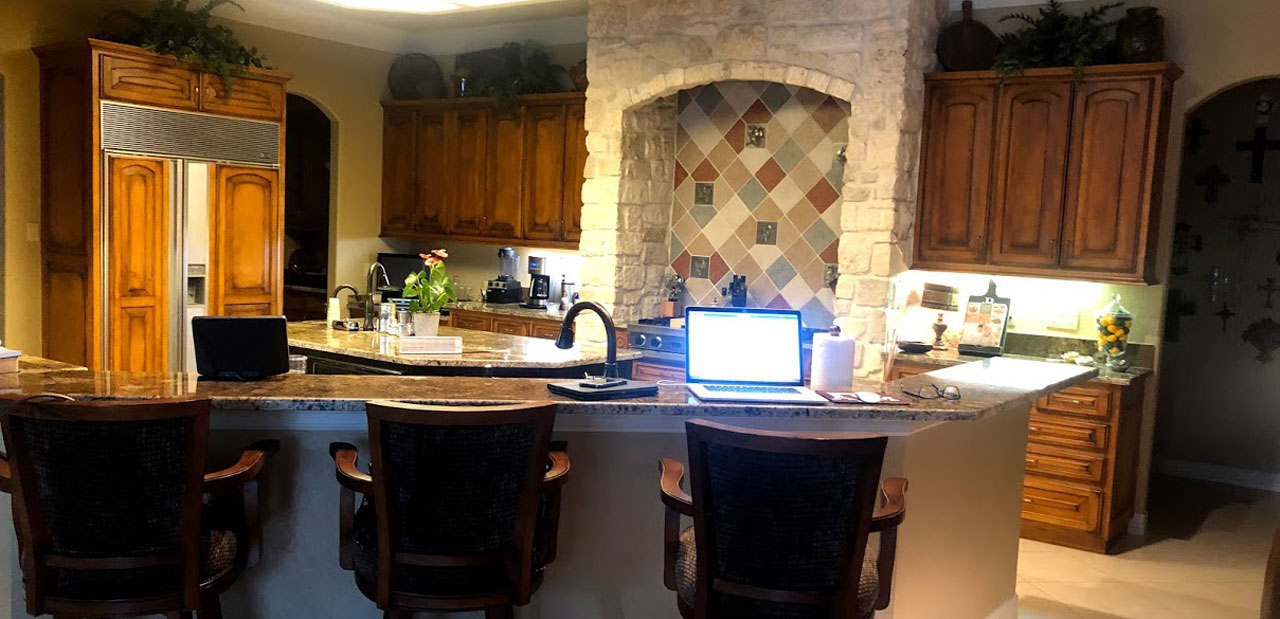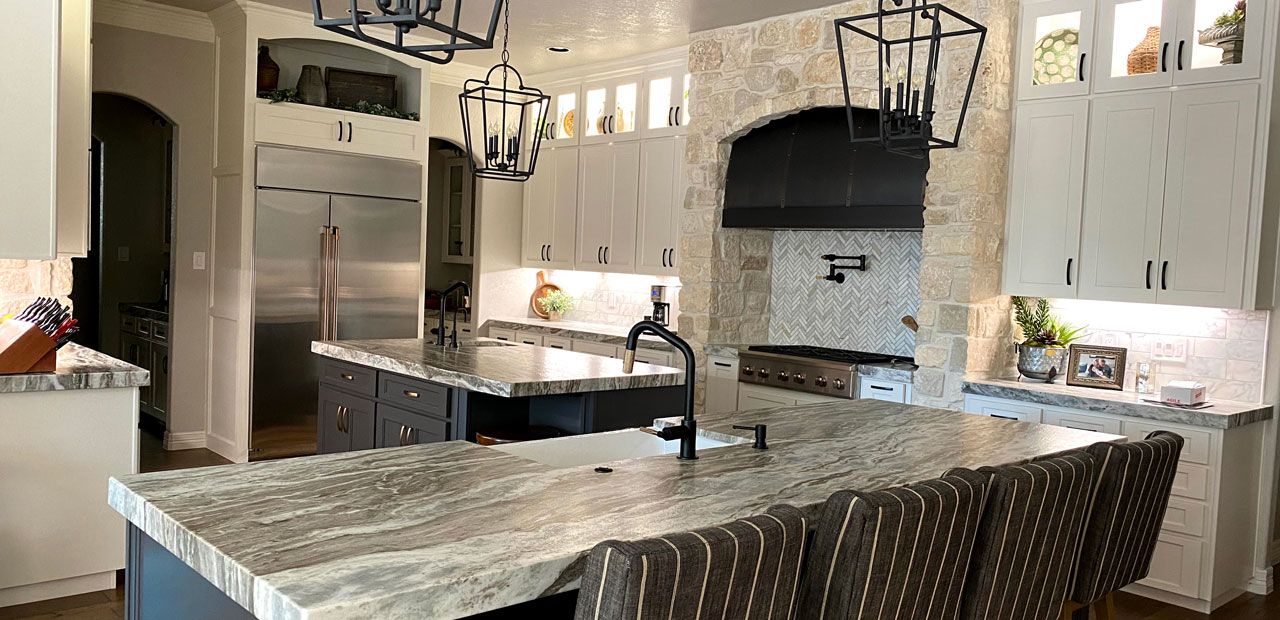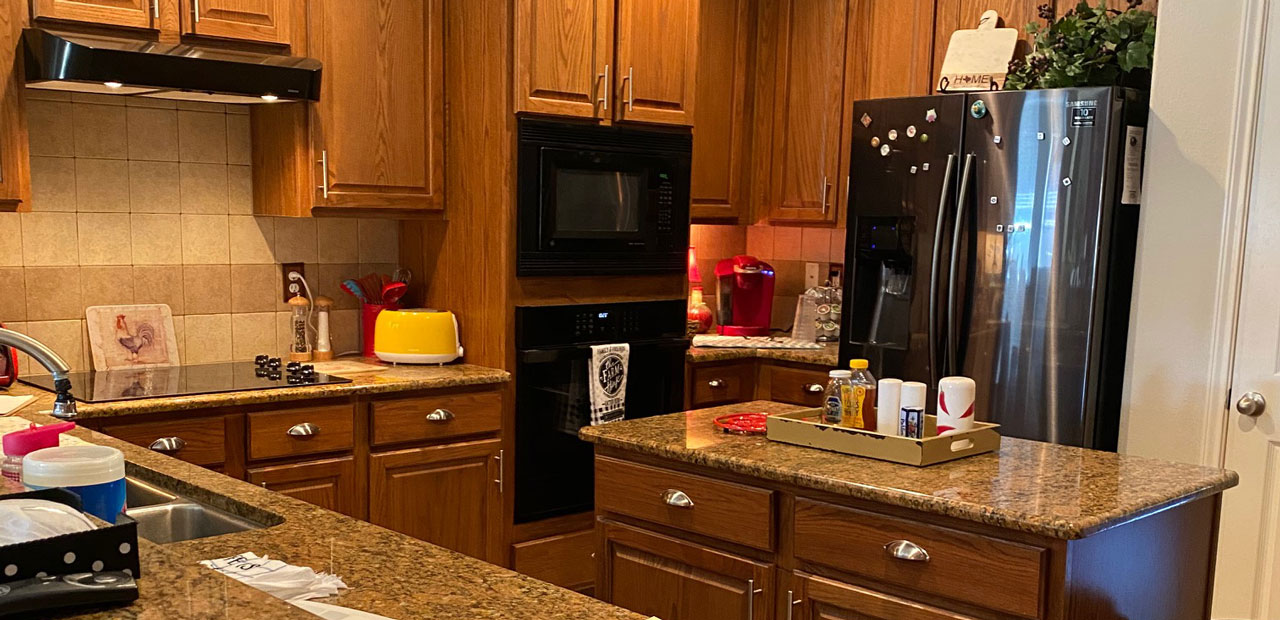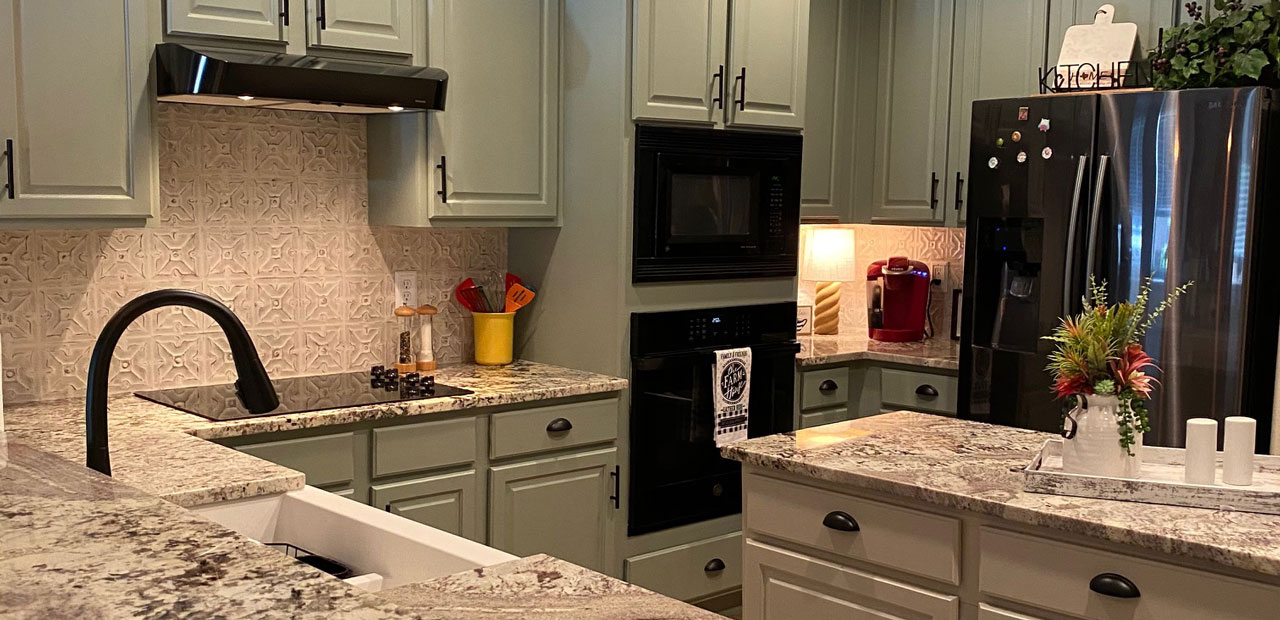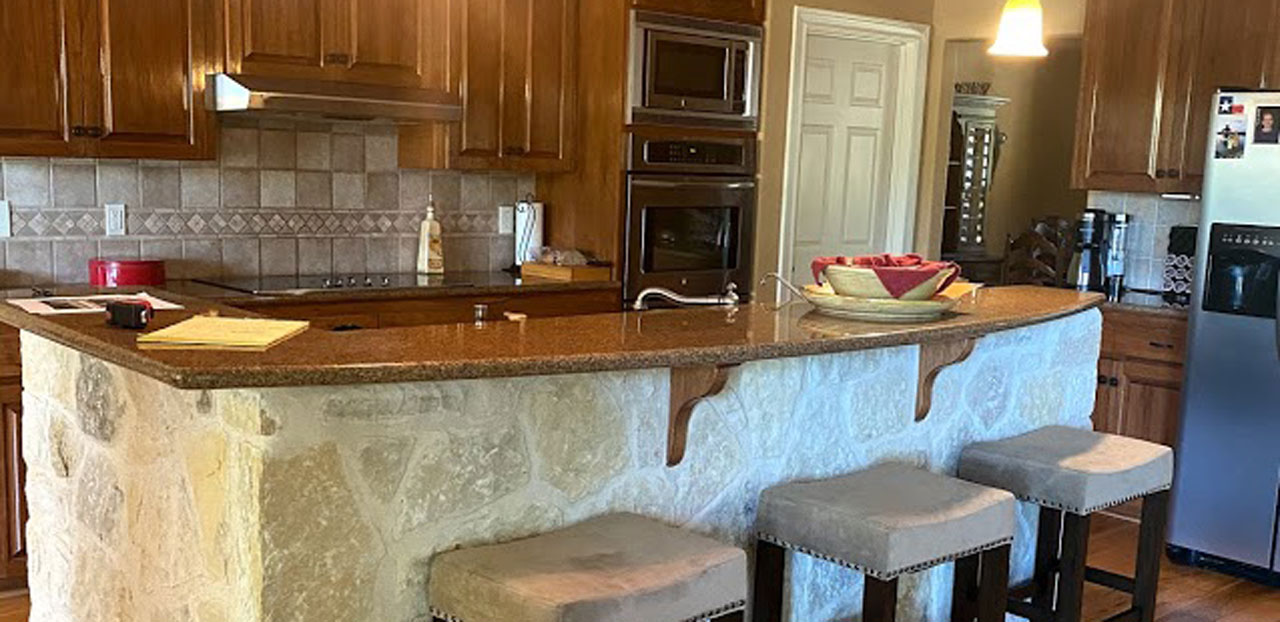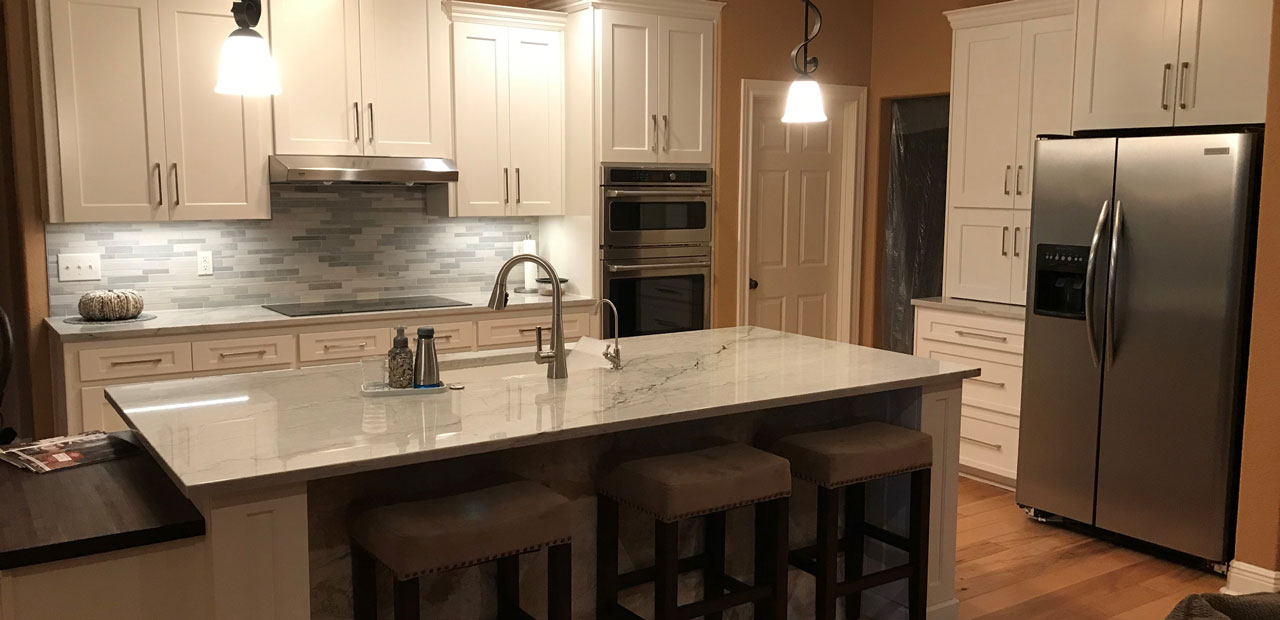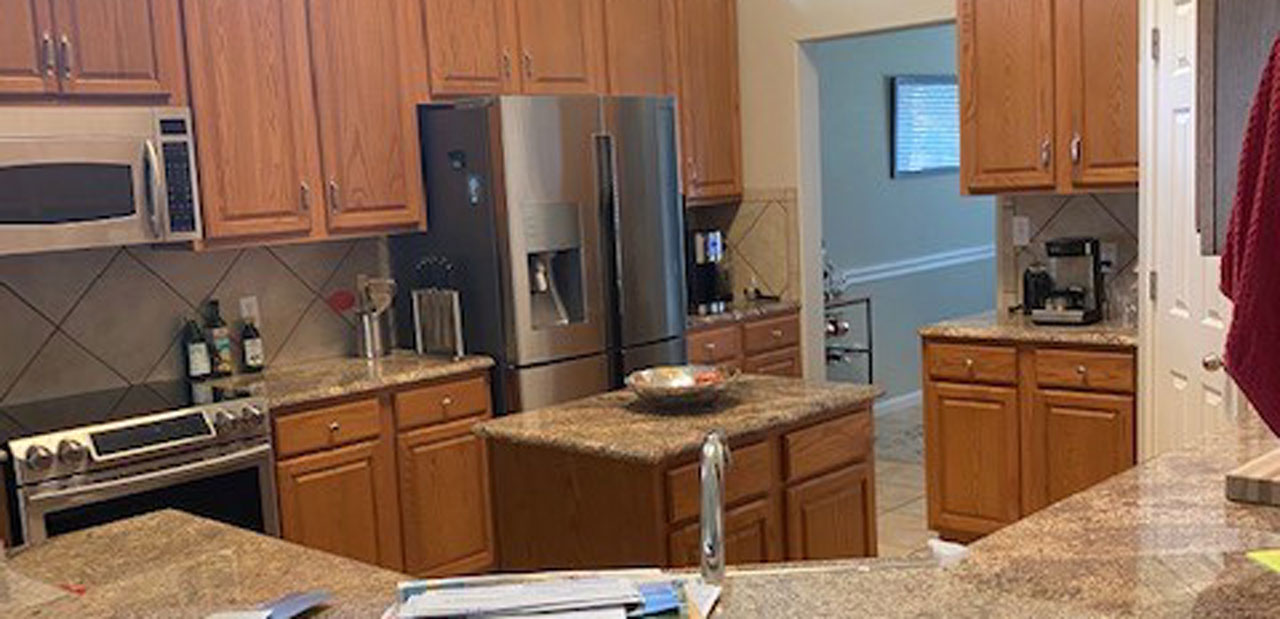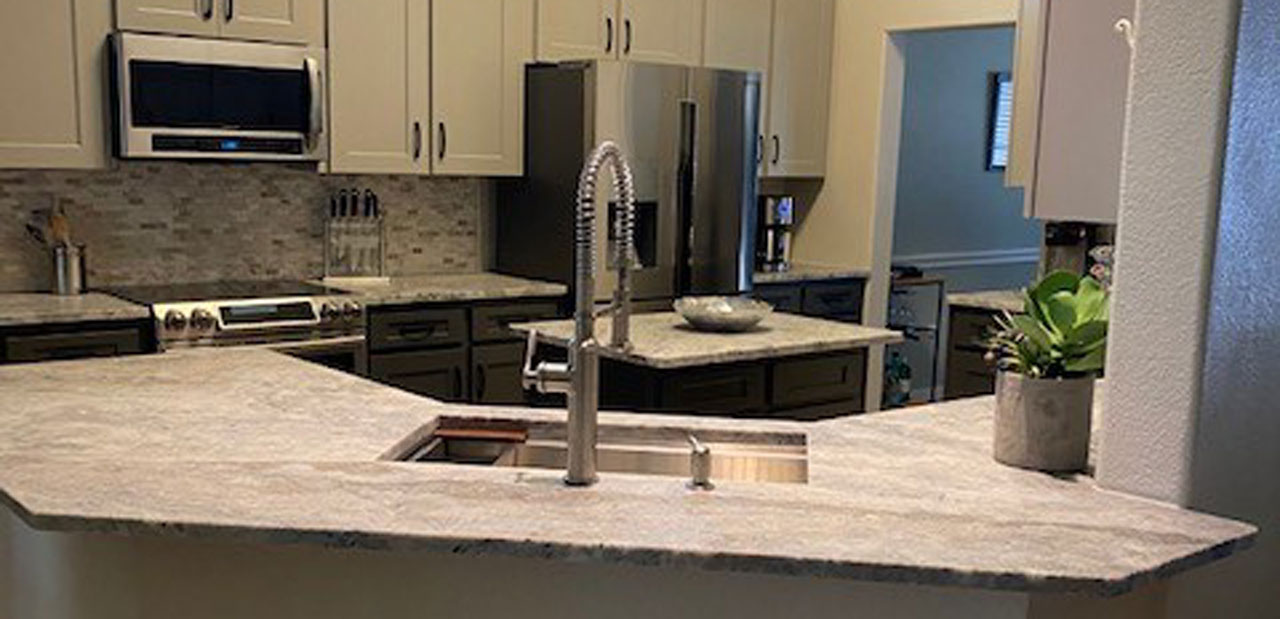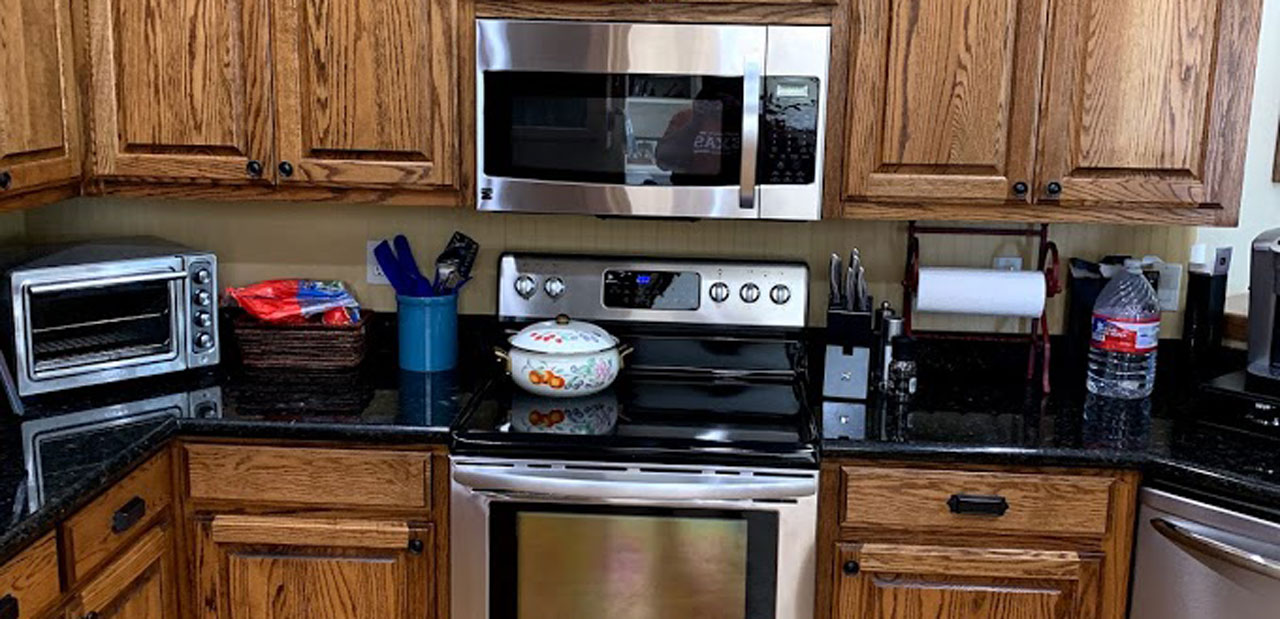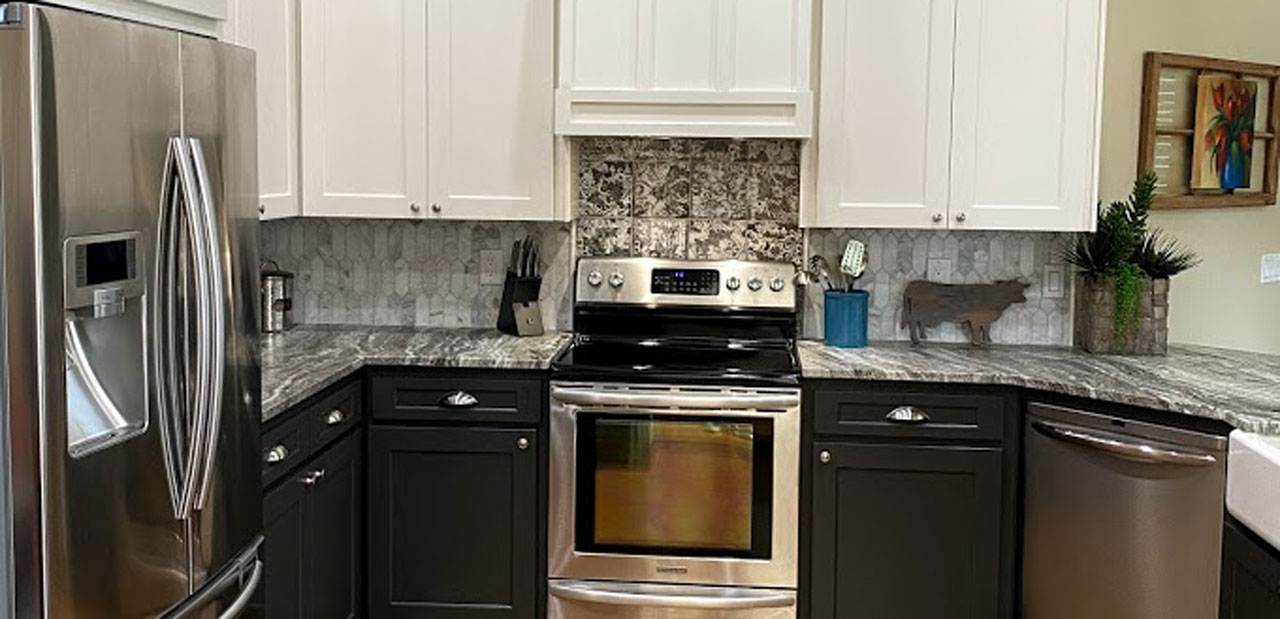 This amazing transformation upgraded multiple elements to an already stunning kitchen. The L-shaped bar area was modified to a second island and seating area, another section of cabinets were also added to extend up to the ceiling to serve as additional lighting. White shaker cabinets replaced the original wood doors and black shaker contrasts was given to the island paneling. New countertops and herringbone tile backsplash, and new light fixtures completed this amazing new look.
These existing wood cabinets were in stellar shape and made for a great painting candidate. Our team painted the cabinets a light green and the island a creamy white. New countertops and textured tile backsplash rounded out the new rustic look.
A beautiful transformation for this spacious New Braunfels kitchen! The original elements of the kitchen were very much early 2000's: oak doors, two-tiered granite countertop island, beige tiled backsplash. Our team overhauled this style with the current trends: white shaker doors, sleek quartz countertops, new glass backsplash, and a leveled island to make for a better, more open gathering space. Our customers were thrilled with the outcome!
A wood to two-tone cabinet refacing that brought this kitchen to the current decade. The upper cabinets were given shaker doors painted pebble, while the base cabinets received a darker shaker door, all with new hardware. Beautiful new counters and backsplash were installed to match, giving the space an all new look and feel.
From dark and dated to sleek and stunning! The original heavily wood grained doors and black granite counters were updated to white shaker uppers and black base cabinets, along with new granite countertops and accent tile backsplash for a good-as-new kitchen space!