Projects by Kitchen Tune-Up McKinney, TX
The projects you see here are all real remodeling jobs, in homes like yours. They're not fantasy pictures of designer showrooms—they're kitchens families use every day. These projects, by Kitchen Tune-Up locations around the country, show how we tailor remodeling to fit homeowners' unique needs and realistic budgets!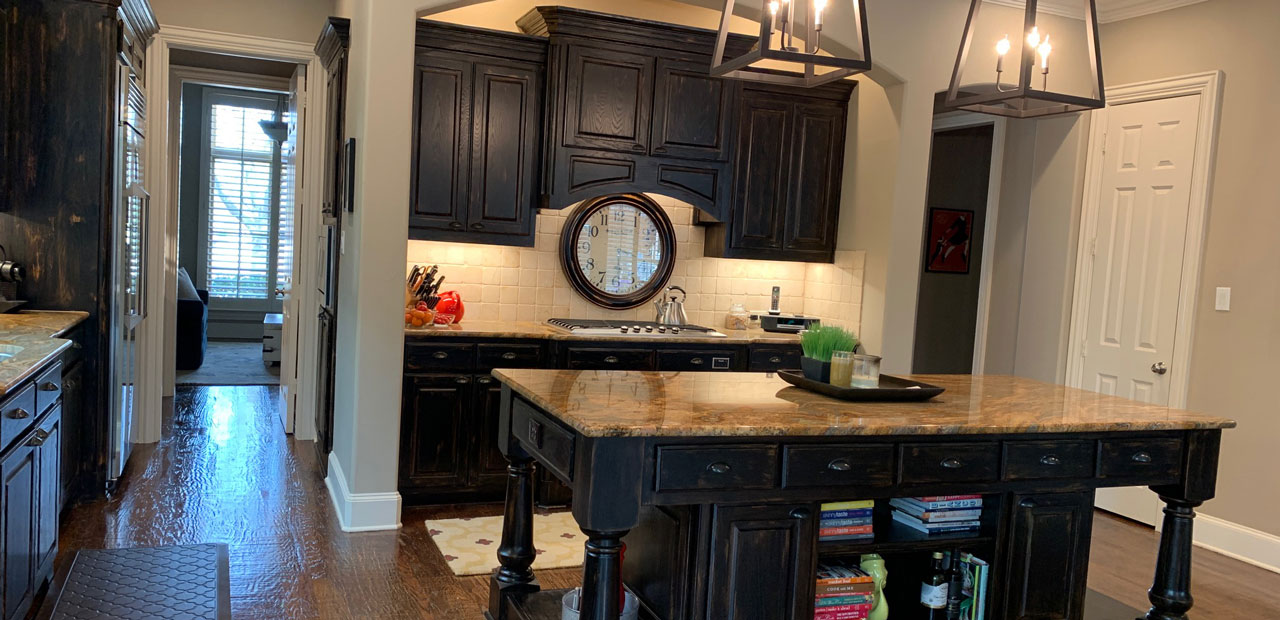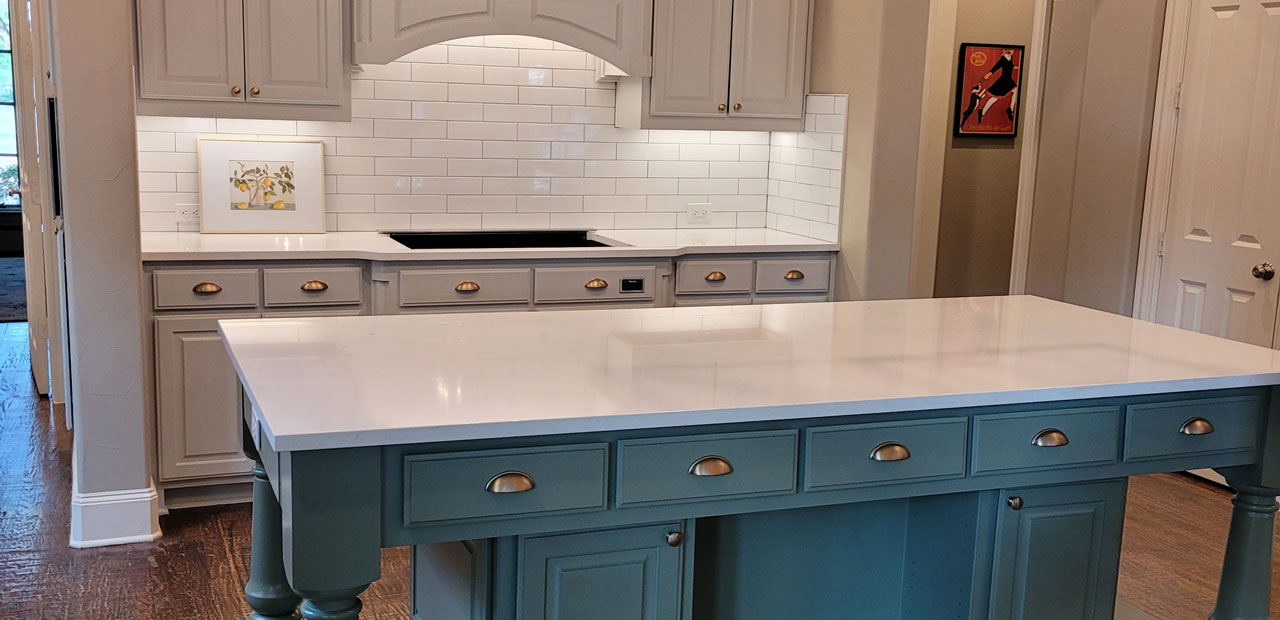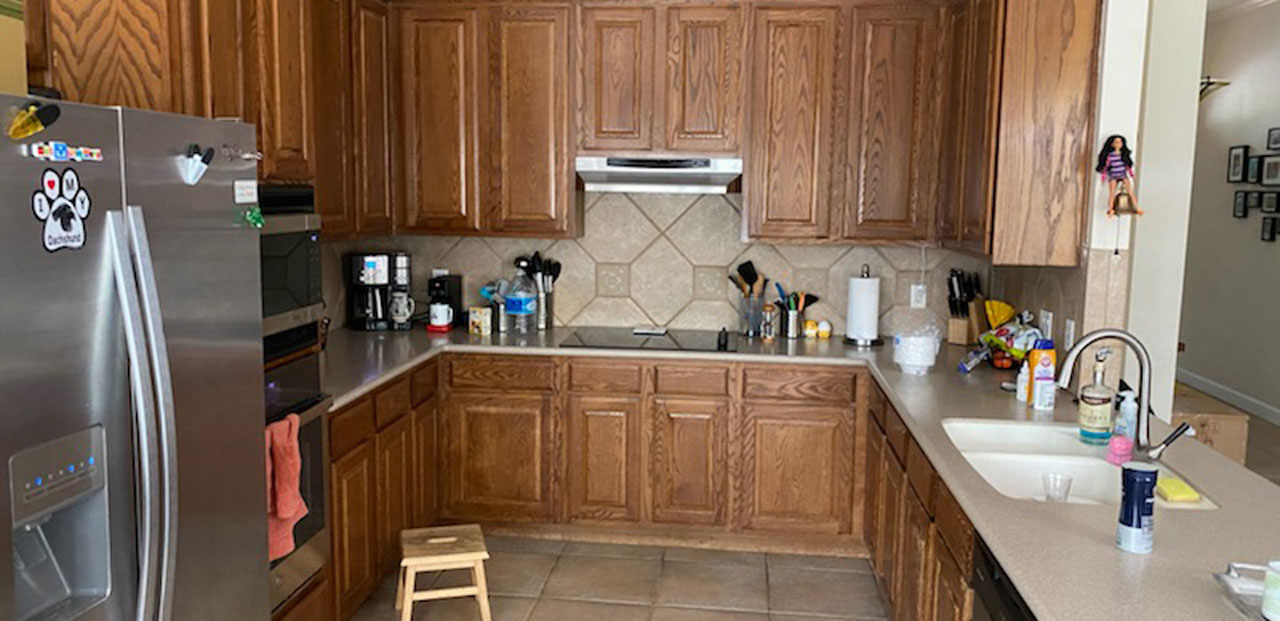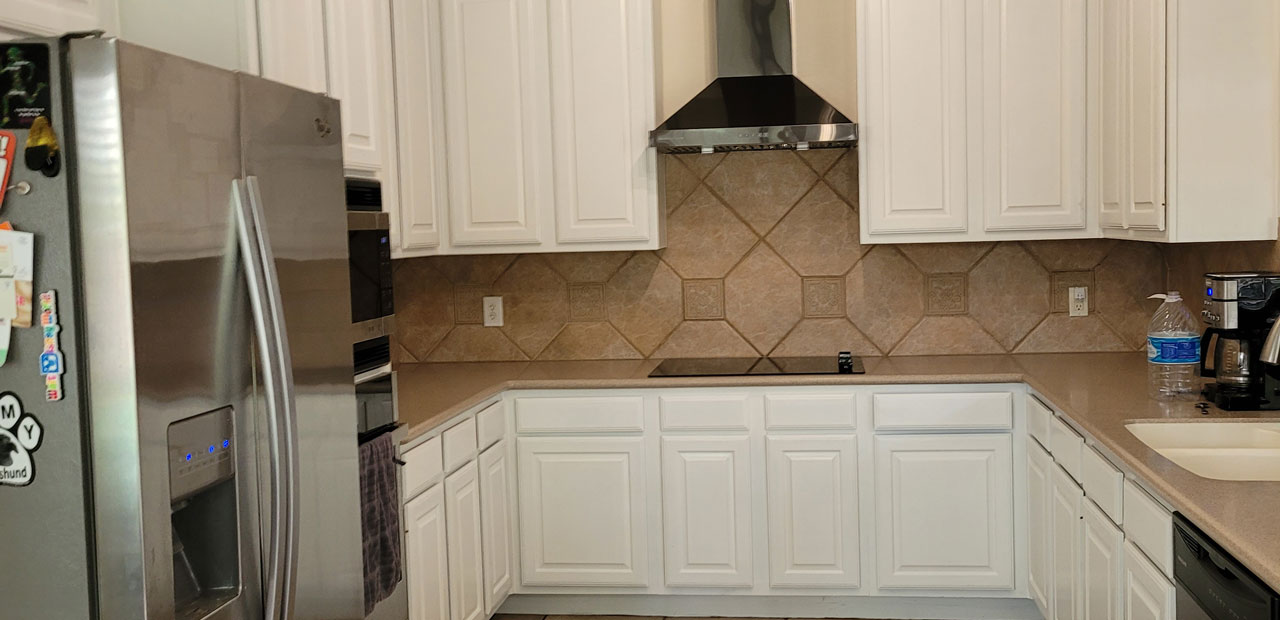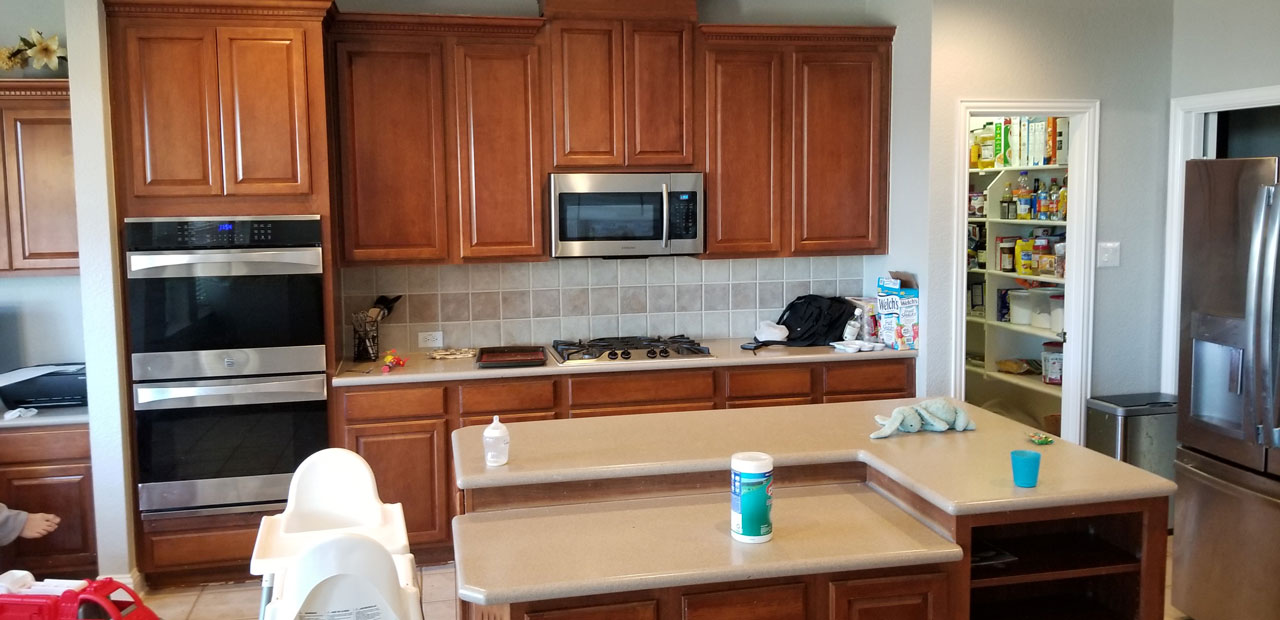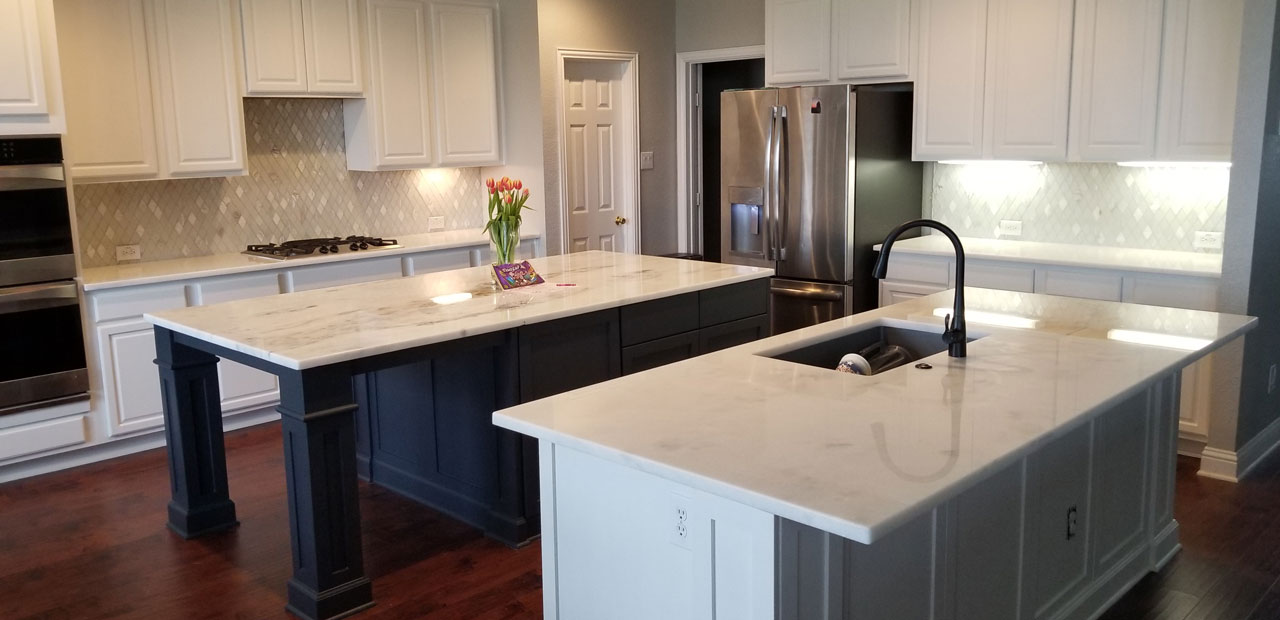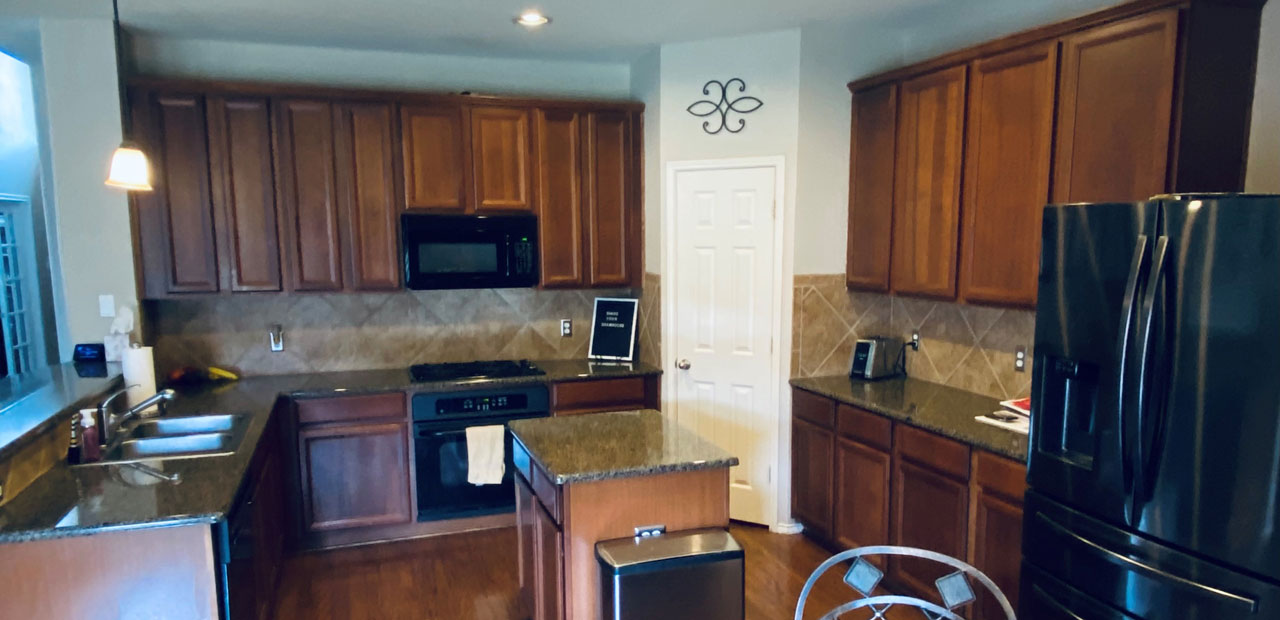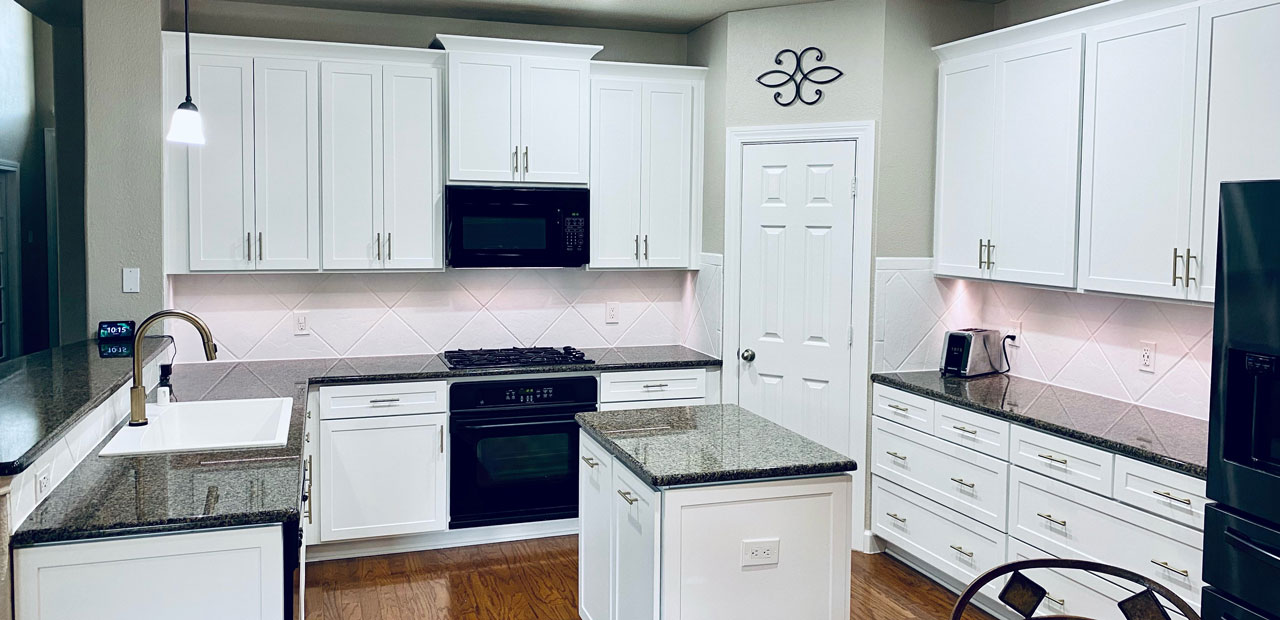 A current cabinet painting project favorite. The original kitchen had beautiful dark cabinets, but the homeowners were ready for a change with more color. The cabinet doors were painted white, and the stunning island was painted a complementary dried thyme. The gold hardware and subway tile backsplash topped off this transformation, which won sysm-wide accolades for project of the month.
It's amazing what a coat of paint can accomplish! These original wood cabinets were painted a creamy white with the addition of a new stainless-steel hood. The owner was thrilled with their fresh new space – with minimal interruptions!
This stunning kitchen transformation took place in McKinney, TX. The beautiful, open concept kitchen was given a modern update with white raised panel doors and a pop of navy on the island panels. The island was also leveled out and the countertops were upgraded to sleek white quartz. Under cabinet lighting added to the brightness of the final product. The homeowner was thrilled and the project went on to receive system-wide recognition of project of the month!
From dull and dark to bright and bold! This redoor project took the current elements of the kitchen like backsplash and countertops and brought them to life with the addition of white shaker doors and elegant crown molding. Under cabinet lighting with the bright white made for a lively new kitchen space that the homeowner loved!