Projects by Kitchen Tune-Up Main Line, PA
The projects you see here are all real remodeling jobs, in homes like yours. They're not fantasy pictures of designer showrooms—they're kitchens families use every day. These projects, by Kitchen Tune-Up locations around the country, show how we tailor remodeling to fit homeowners' unique needs and realistic budgets!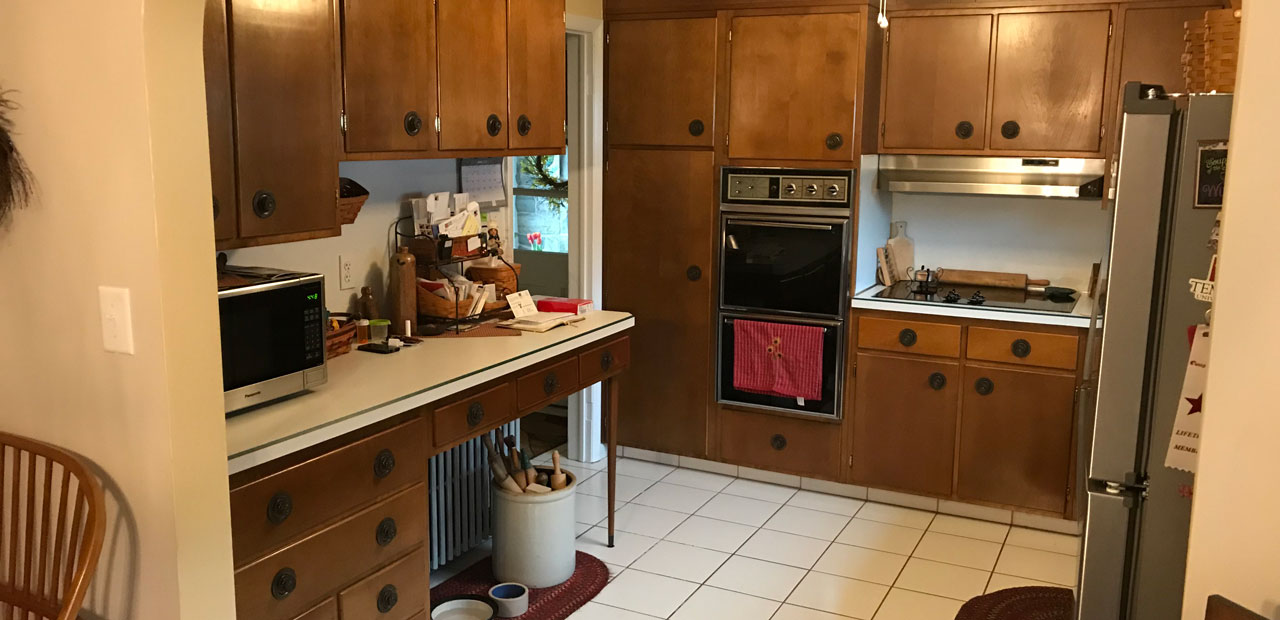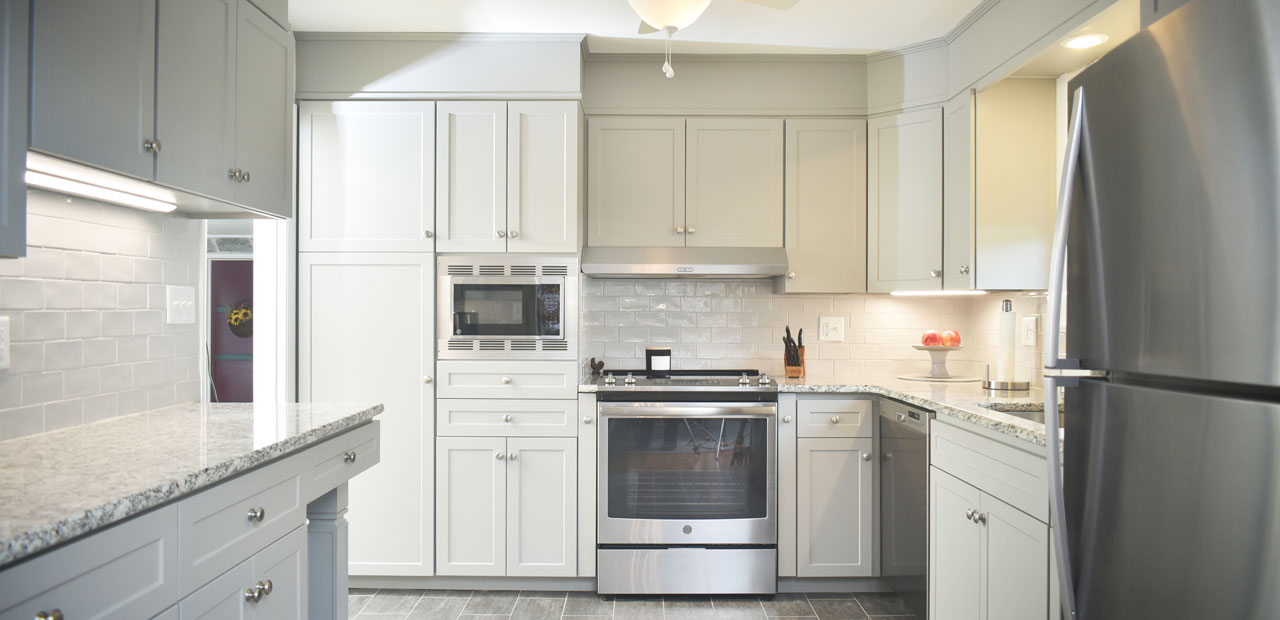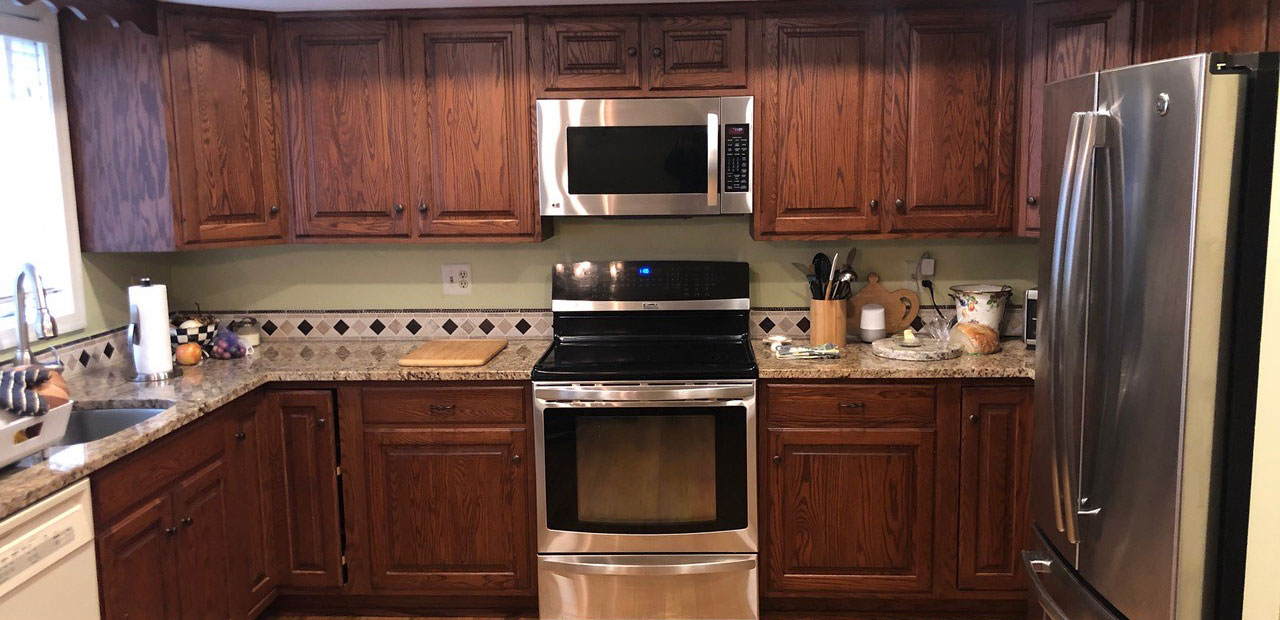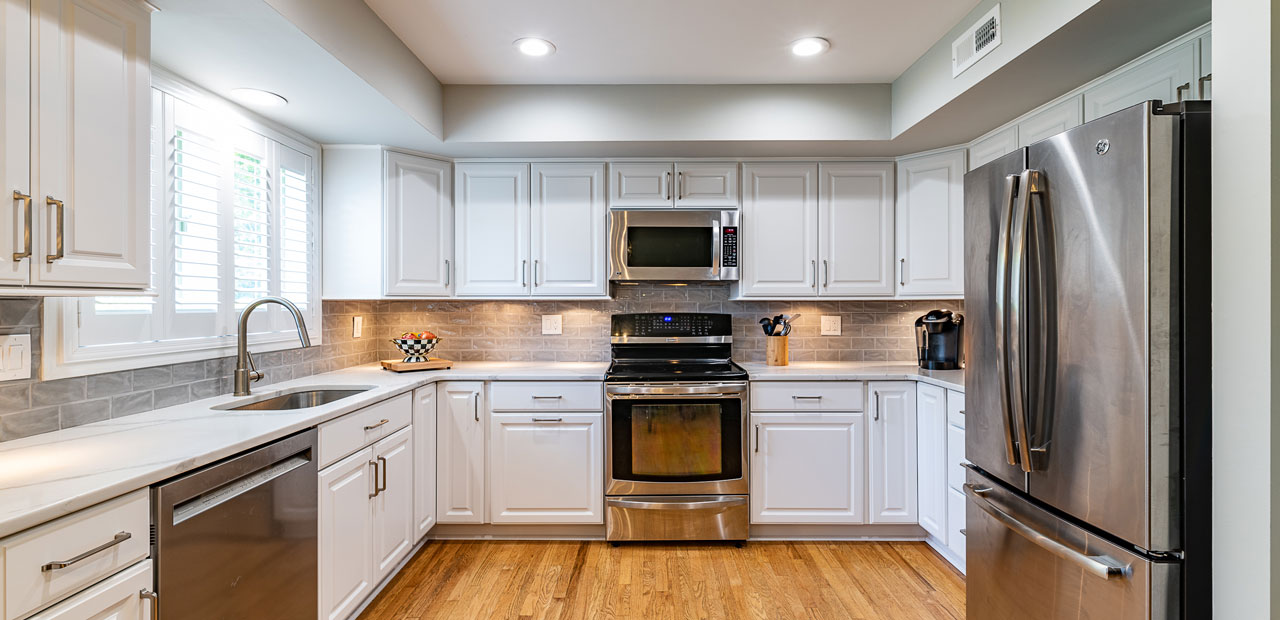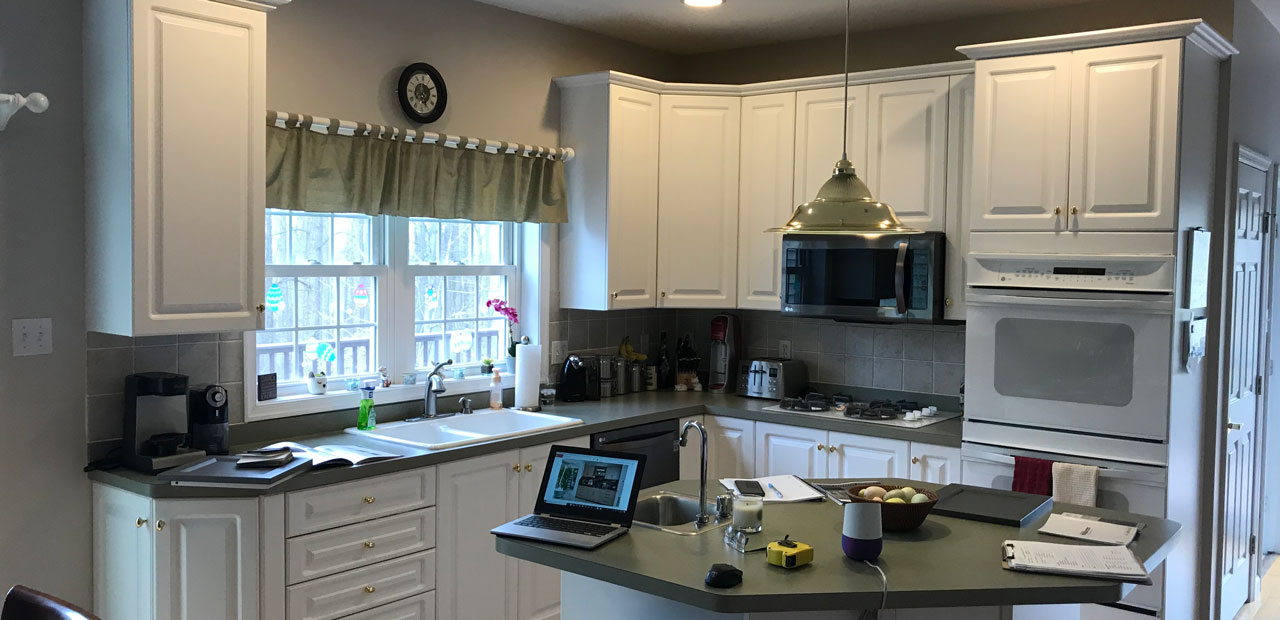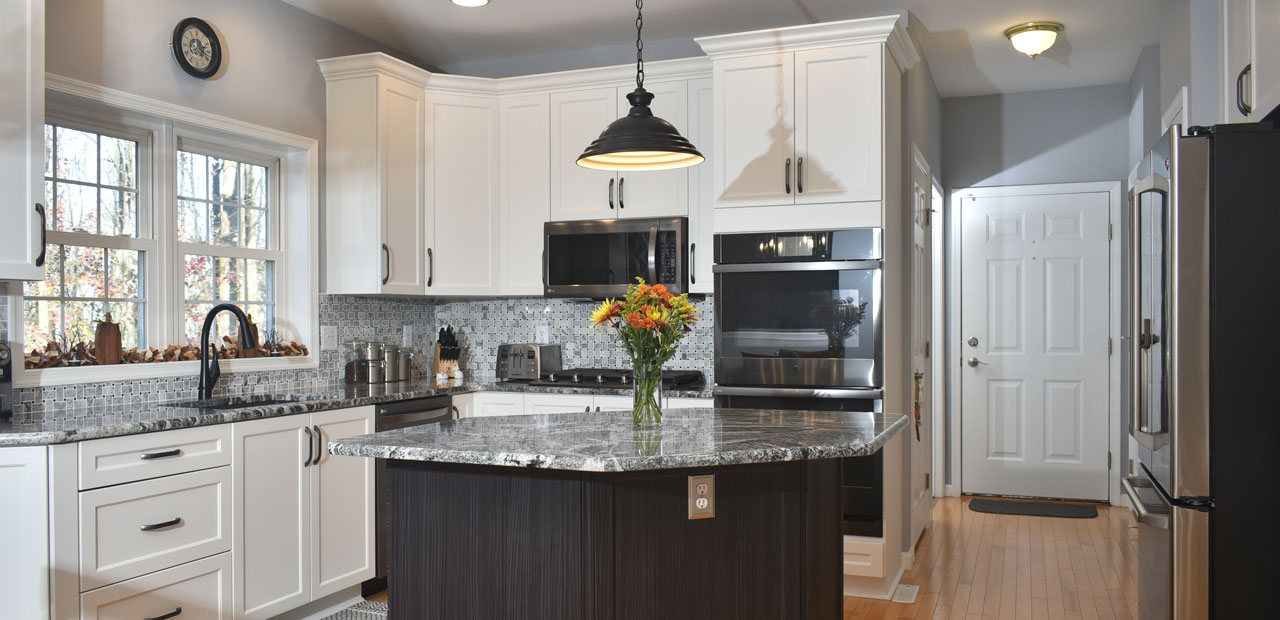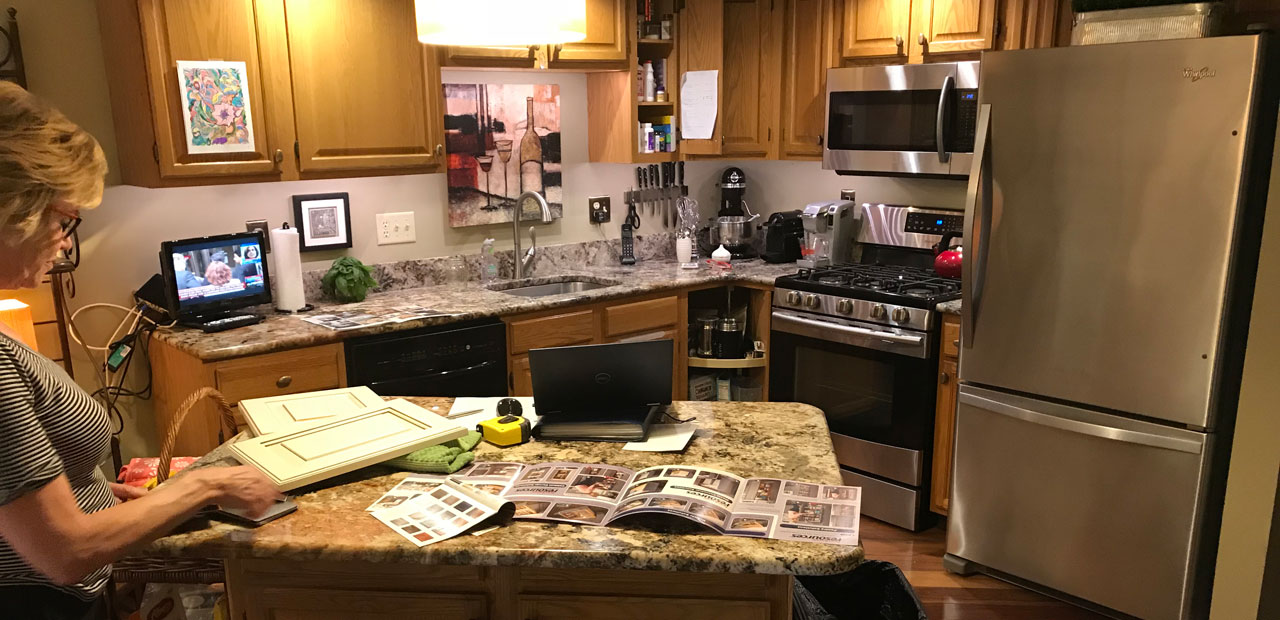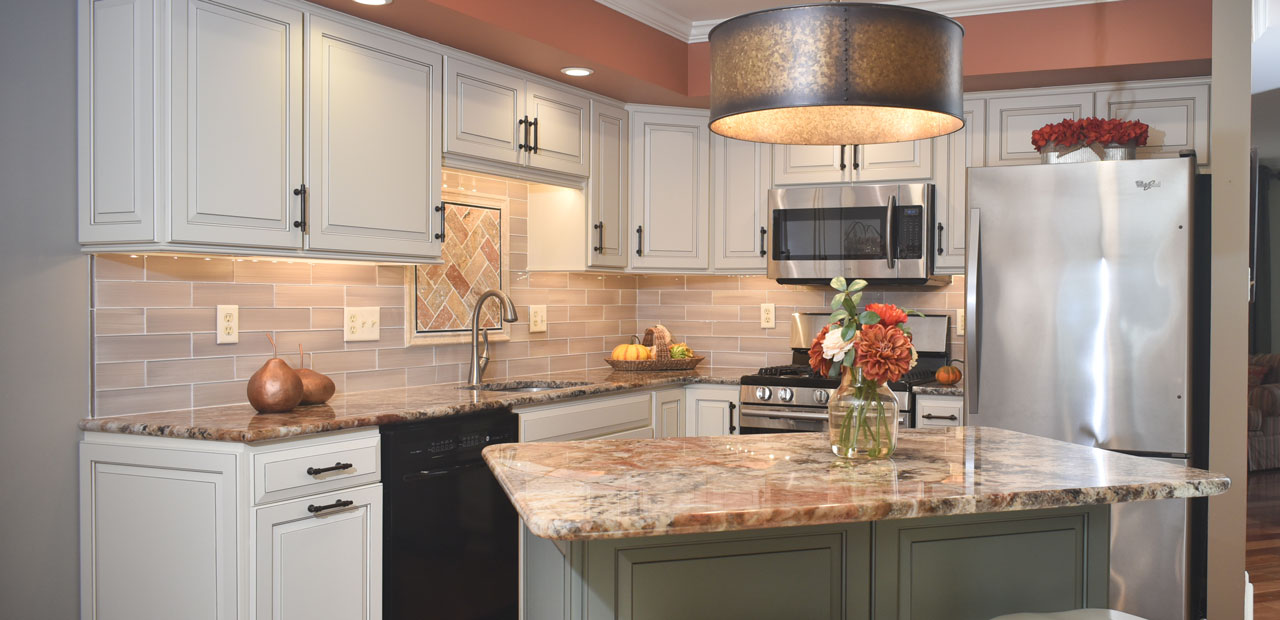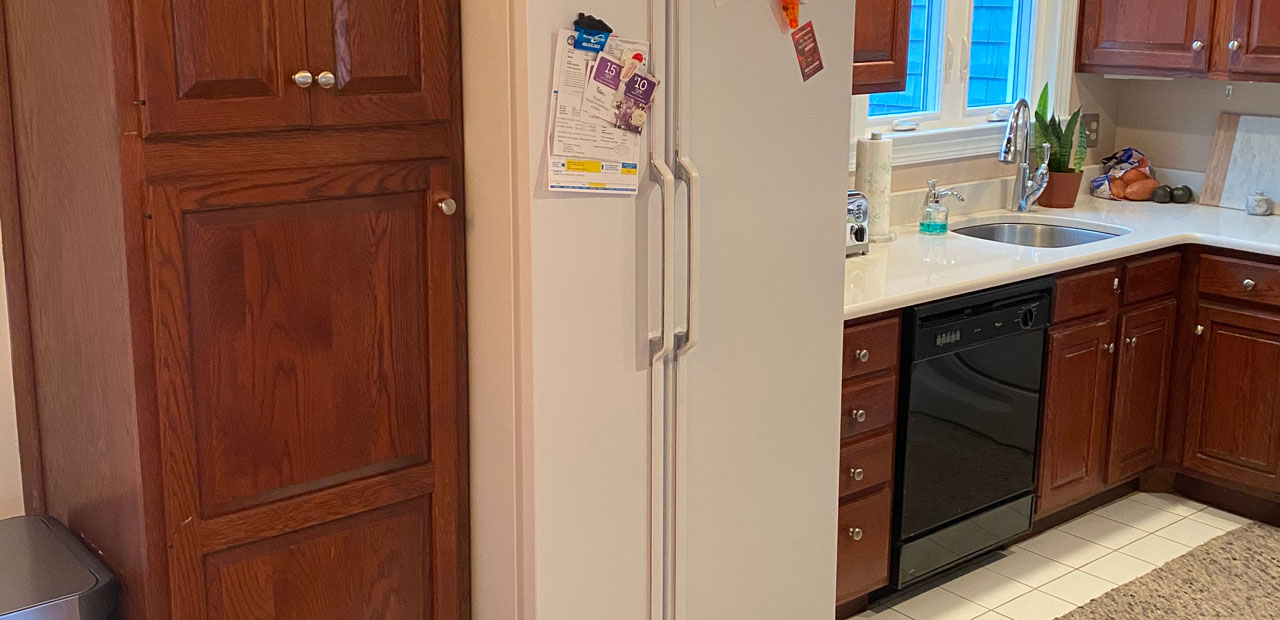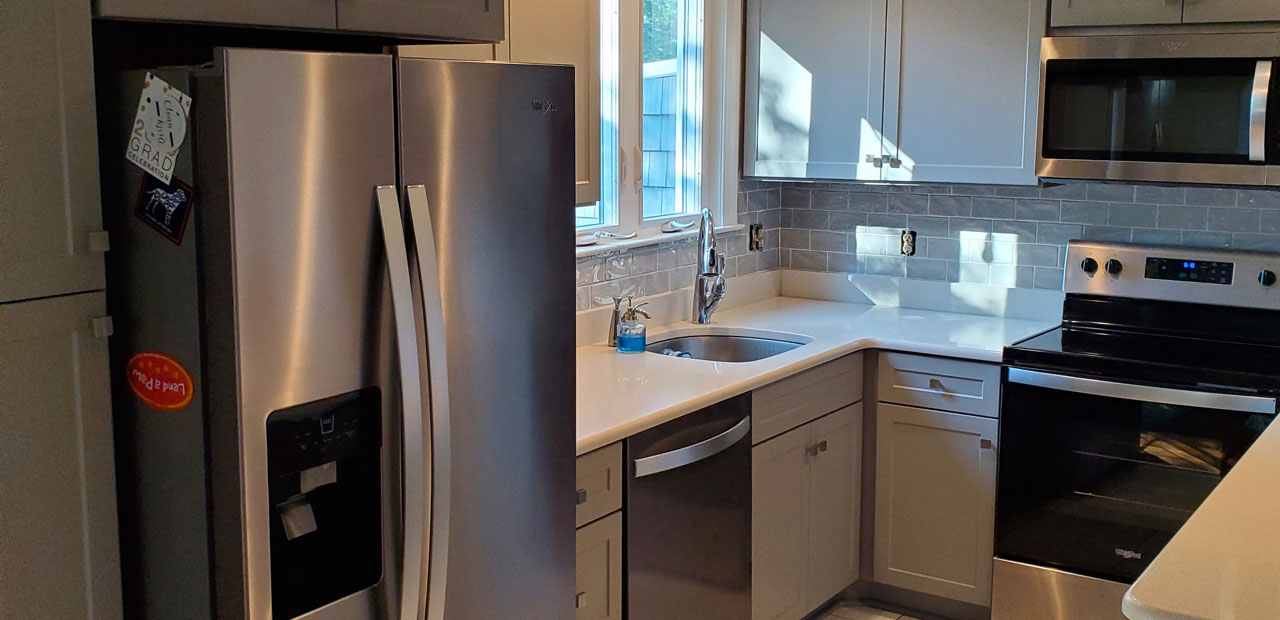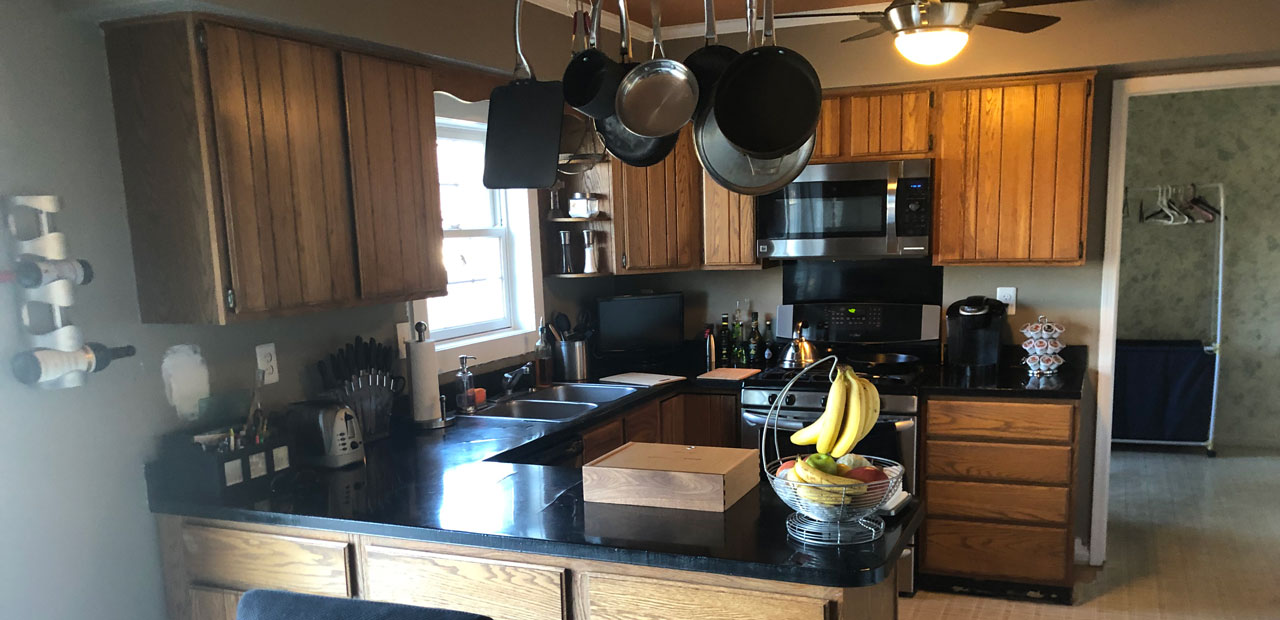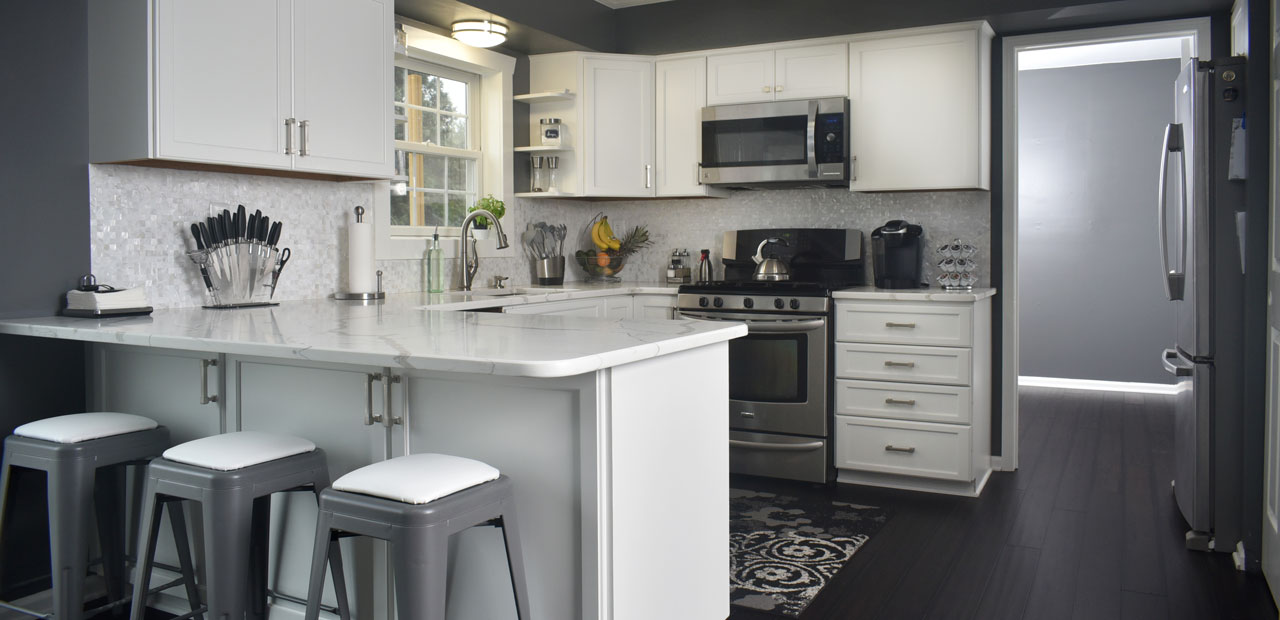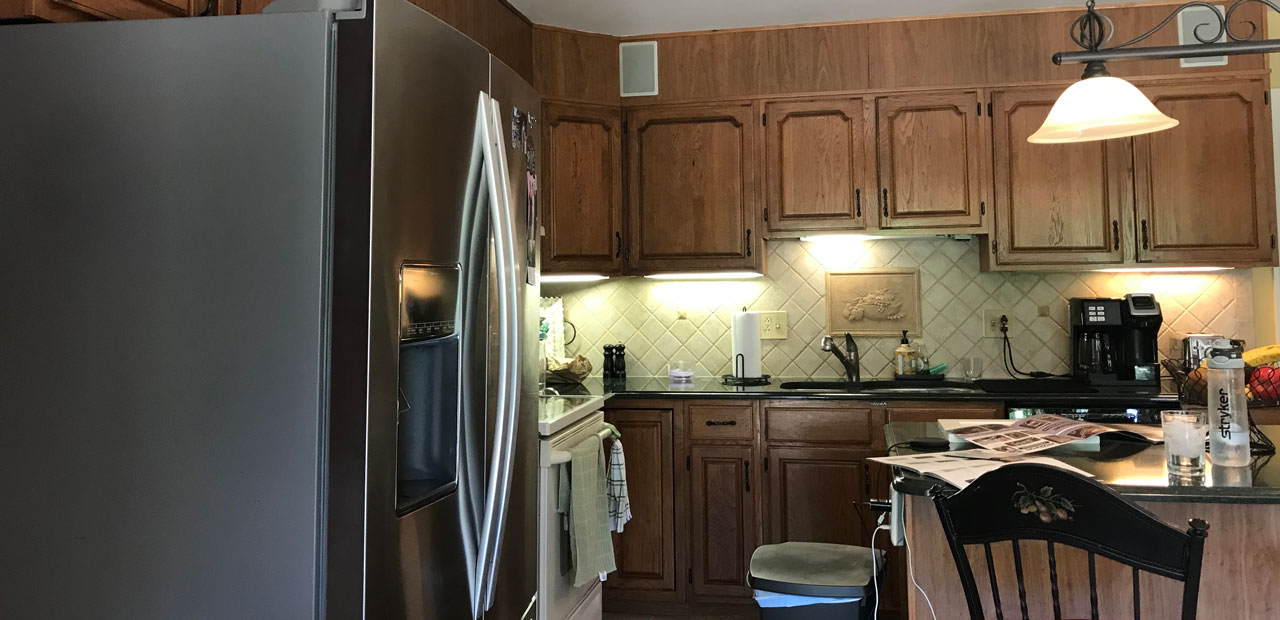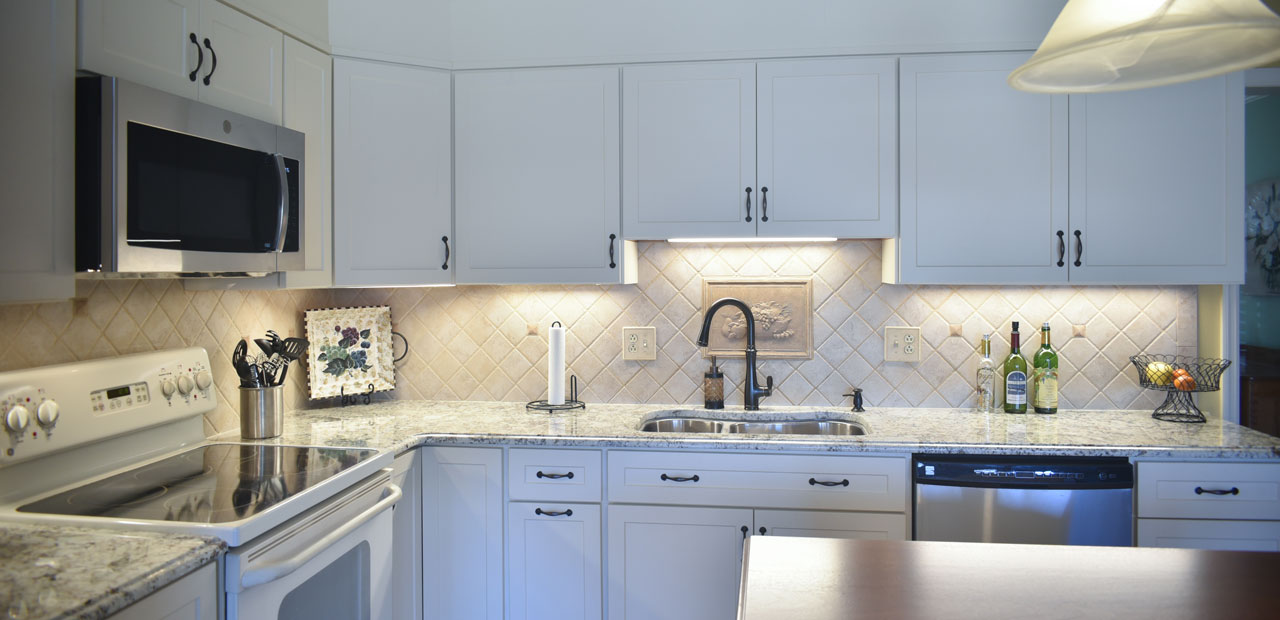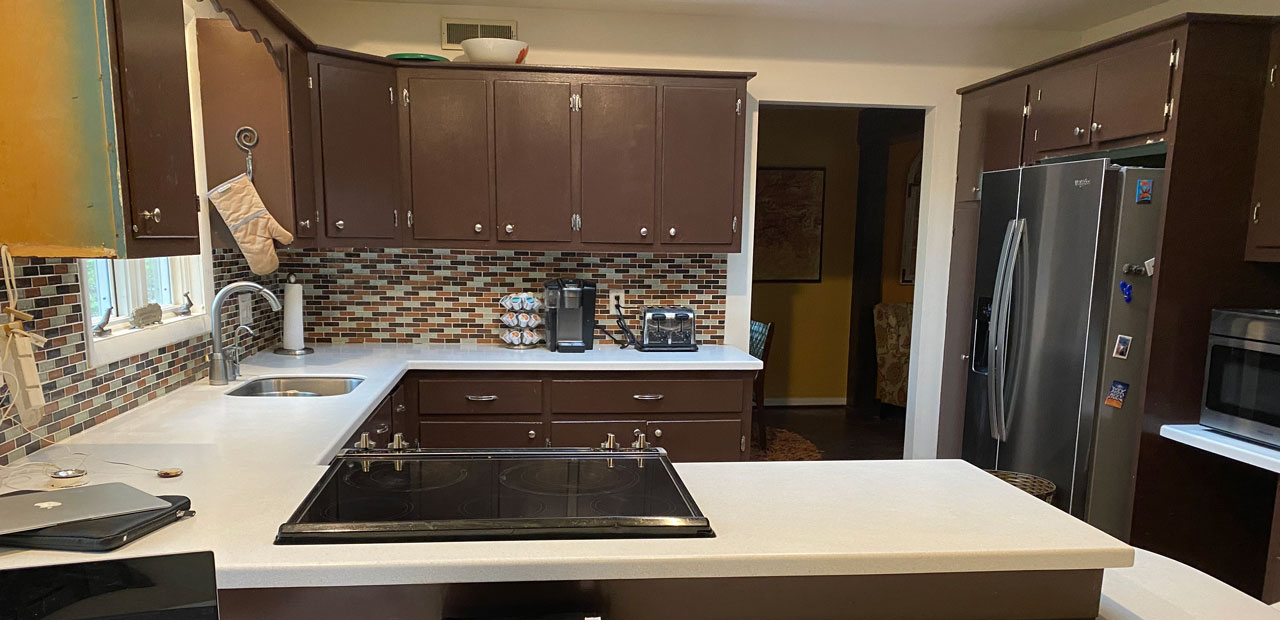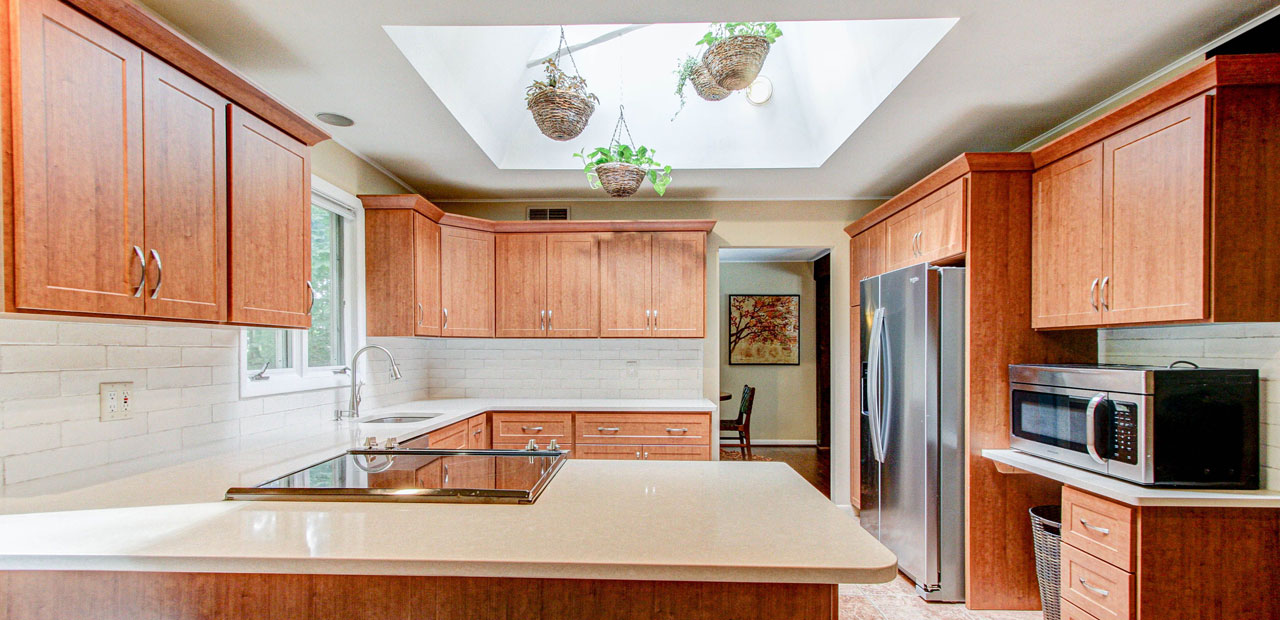 A color change can do wonders for your kitchen. These homeowners knew their dated cabinets were long overdue for an update and called our team to help! Their updates consisted of many popular elements: white shaker refaced cabinets, subway tile backsplash, shiny new granite countertops, new steel appliances, and beautiful new flooring. This combination resulted in a breathtaking new bright space that looks over a decade newer. The result was a breath of fresh air and our customers were so excited for this new space.
White cabinets are a white-hot trend. This homeowner was on board with this look, so we refaced the original wood cabinets with white raised panel doors and new hardware. Light gray subway tile backsplash and new countertops finished off this project. The result was a space that looked much brighter (and a part of this century!).
The homeowners of this kitchen were ready to elevate their space to the wow factor. They updated their appliances all to stainless steel, and our team refaced the original raised panel white doors with the more modern shaker. Black wood grain paneling was added to the island for complementing color and texture. New granite countertops and fun accent backsplash tied everything together. The customer were thrilled with the final result and so were we!
This kitchen had an amazing layout from the get-go but needed an updated look. Our team did a complete overhaul, consisting of refacing the cabinets with white raised panel doors and sage paneling for the island, beautiful accent backsplash, and new lighting. The combination of soft pastels against the new white kitchen was a stunning end product that our customers were thrilled with.
While we love trendy white kitchens, it's always fun to have a change of pace in kitchen colors. While these homeowners were tired of their wood cabinets, they didn't want bright white either. The haze colored shaker doors they chose for their refacing project was the perfect amount of color without darkening the kitchen too much. They also updated their appliances to stainless steel, a great match to the new gray kitchen.
From bland to breathtaking! There were many dated elements to this kitchen: wood beaded doors, laminate flooring and more. Our team refaced the wood cabinets with white recessed panel doors and installed white quartz countertops and backsplash to match. Dark flooring and painted walls made for a balance of light and dark modern masterpiece. We were so happy to help these homeowners achieve this look!
This is not your grandmas original kitchen! Ready for an update, these homeowners opted for refacing their original cabinets with modern white shaker and matte black handles. Black granite countertops were updated to something lighter, but the existing backsplash matched perfectly. The existing under cabinet lighting made the new kitchen space glow even more!
A dramatic wood to wood kitchen remodel? You might not believe it, but that is what was achieved for this homeowner. The once trendy dark wood cabinets with brown backsplash tiles and a two-tiered buffet were dated and dull. The cabinets were refaced with a simple cherry shaker door, and the countertops and backsplash were changed to clean white. We evened out the buffet area for more space and functionality. These updates made for a beautiful transformation, highlighted even more with the moonlighting of the ceiling.