A High-End Kitchen at an Affordable Price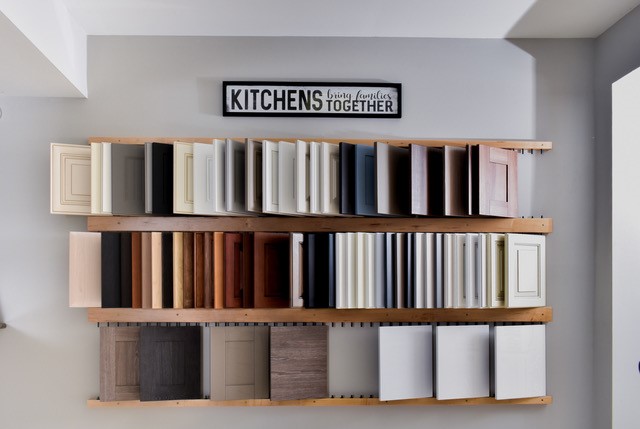 Before the dawn of the internet, curb appeal was a key factor in selling your home. Now it's "internet appeal" that leads to a quick home sale and a good selling price. When deciding what homes to tour, homebuyers first check out photos of the property on the online listing.
If the kitchen is outdated prospective buyers apply a value in their mind to the remodel and, depending on the size of the kitchen, the value can range from $30,000 to $100,00 or more. Based on this logic and the market for available homes in your area, a homebuyer may not even visit the house. A homebuyer also realizes that a long and painful remodel can delay the move-in date or disrupt their life after they move in.
Some sellers have a mindset that they don't want to waste money on a kitchen remodel because the buyer will remodel it to fit their own style, but this logic is flawed for a few reasons. First, many homebuyers are stretched thin when buying a new home and, after the down payment, don't have the finances to embark on an expensive remodel after they purchase the home.
As a result, a homebuyer will seek out other listings with an updated kitchen and/or bathrooms that fit their taste. They may not get their dream kitchen, but they know they'll be avoiding an expensive and disruptive project. The good news is Kitchen Tune-Up is uniquely poised to provide different services to complete the process of updating kitchens and bathrooms in a more affordable and timely manner.
The typical kitchen project when gutting a kitchen and installing all-new quality cabinets (classified as a major remodel) will cost, on average, $64,203 as reported in the 2018 Cost vs. Value Report from Remodeling magazine. In addition, the amount of value recouped for this investment is 59 percent. While that's not a bad return, the same report shows a minor kitchen remodel that costs an average of $21,745 will actually return more than 75 percent of the value of the investment. We find it quite interesting that the larger remodel ends up providing a much lower ROI and, at the end of the day, will have a similar impact when trying to sell your home.
When updating your kitchen cabinets with refacing, homebuyers will see a new kitchen and are more likely to be interested in your house. Sellers are able to update their kitchen for one-third of the price of a traditional kitchen remodel. The best part is that the Kitchen Tune-Up services (beyond the major remodel) typically fall below the range of the average minor kitchen remodel price tag. Cabinet refacing allows a homeowner to update his/her kitchen for a much lower investment while achieving a higher perceived value to a potential homebuyer. Basically, you can get a new kitchen that will look like a $60,000 kitchen for approximately $15,000.
With cabinet refacing, the existing cabinet boxes stay in place. New doors and drawer fronts—custom-made to fit the boxes—are installed, and all of the exposed ends and face frames are covered in the new matching material. The kitchen gets a completely new look and new door style, but without demolition. An oak kitchen can be changed to a modern white shaker style, for example, or a maple kitchen can be transformed to cherry. And it will be done in three to five days!