Projects by Kitchen Tune-Up Louisville, KY
The projects you see here are all real remodeling jobs, in homes like yours. They're not fantasy pictures of designer showrooms—they're kitchens families use every day. These projects, by Kitchen Tune-Up locations around the country, show how we tailor remodeling to fit homeowners' unique needs and realistic budgets!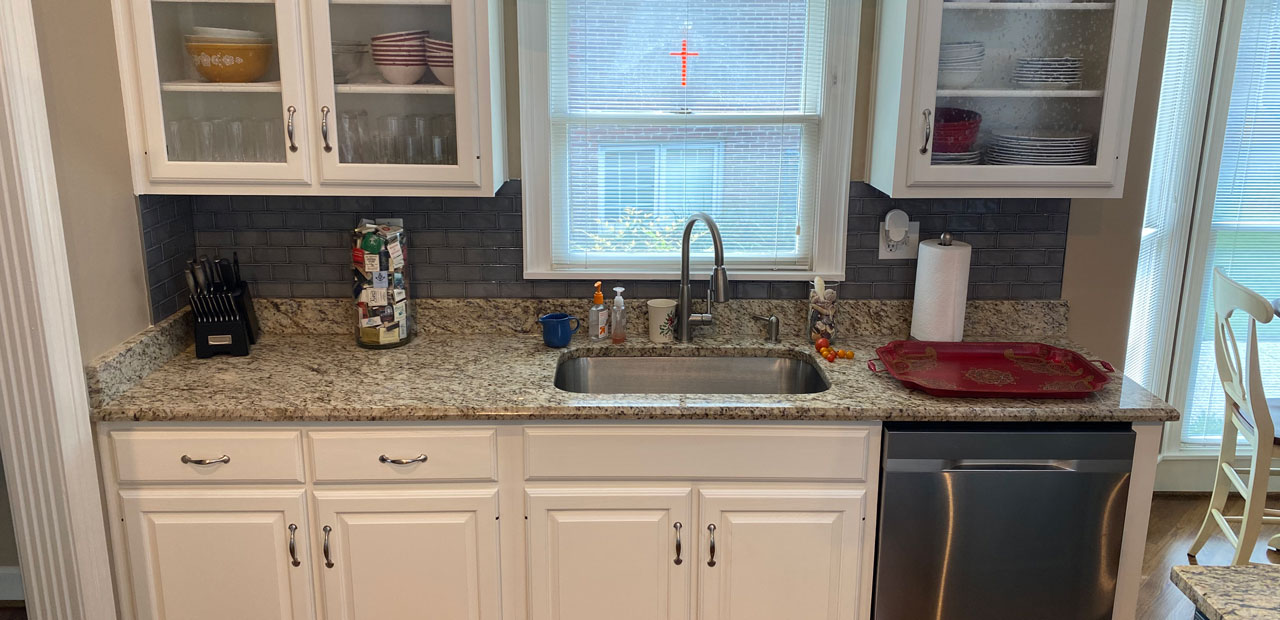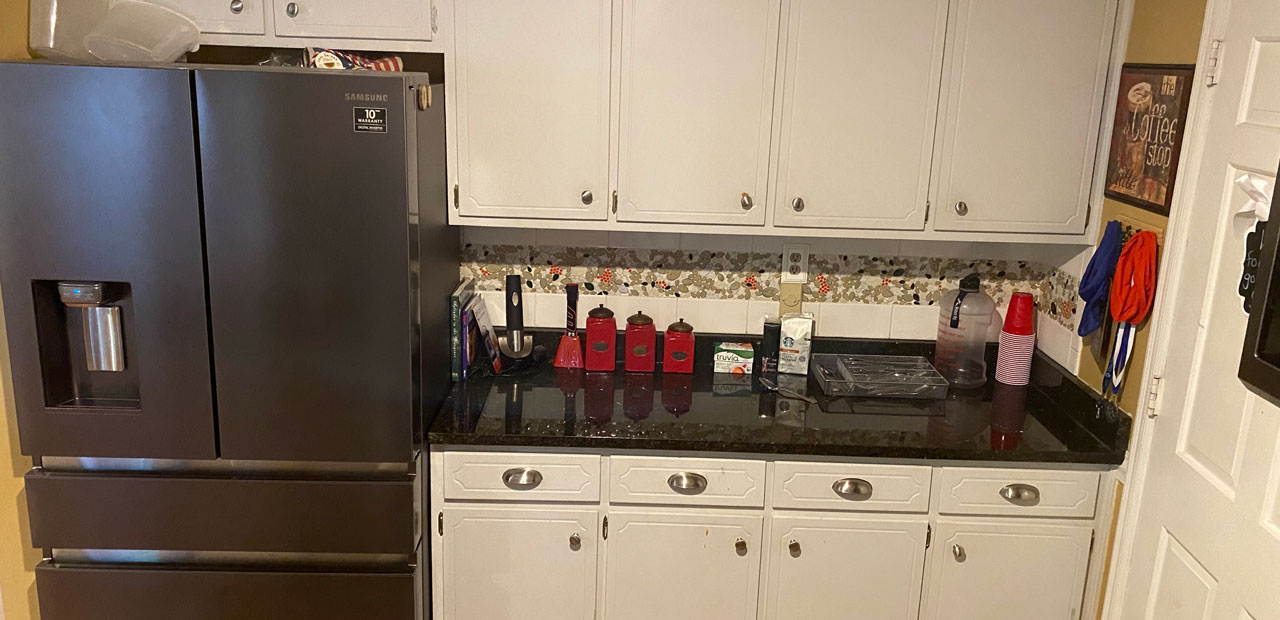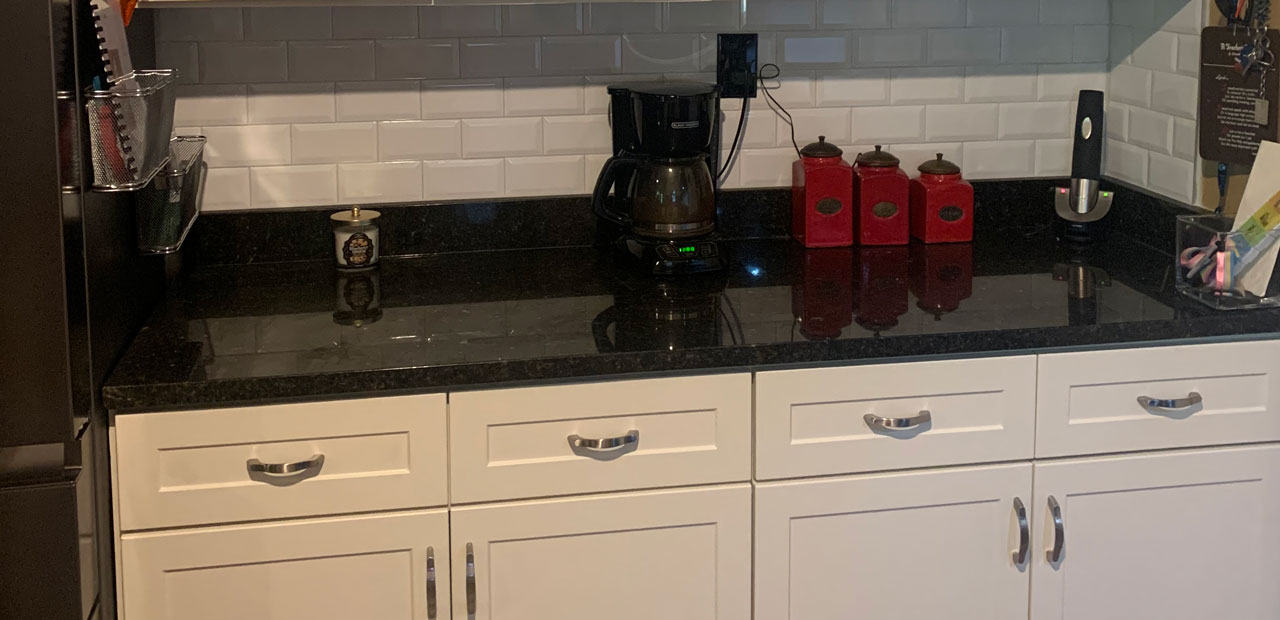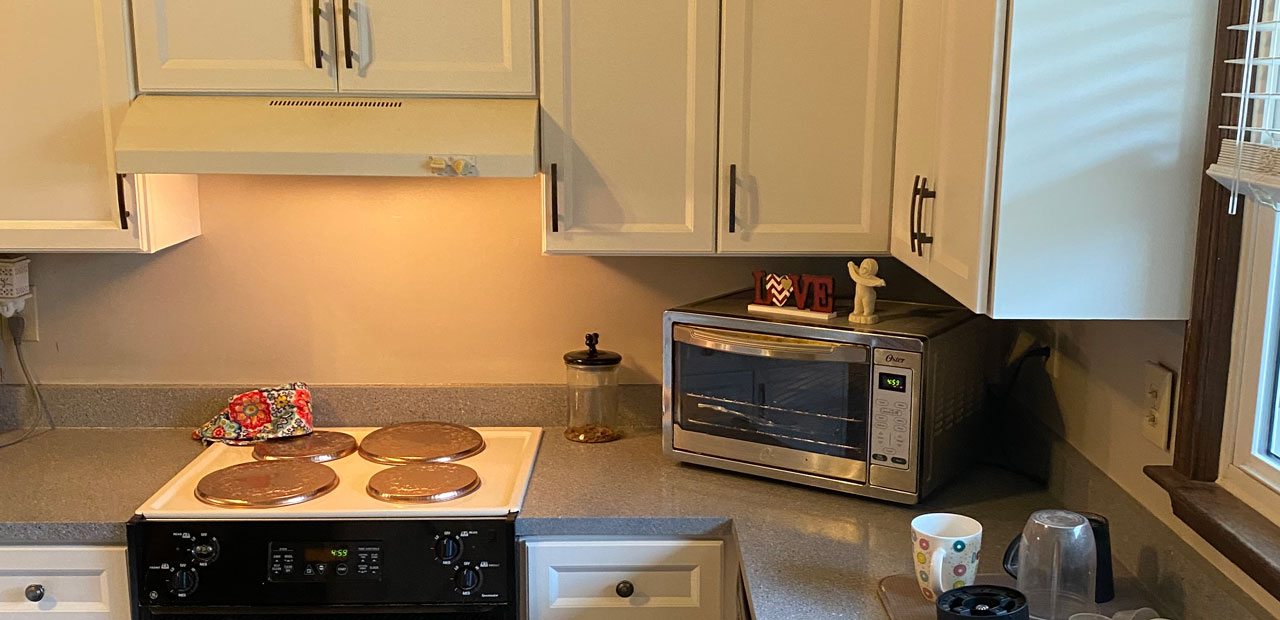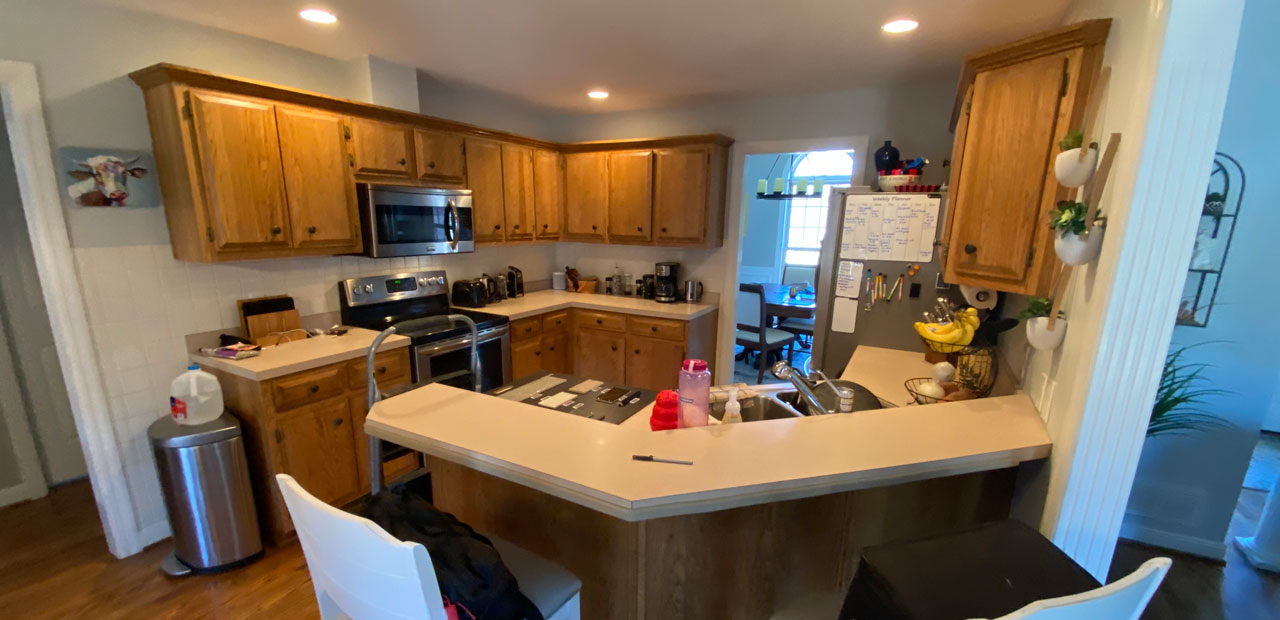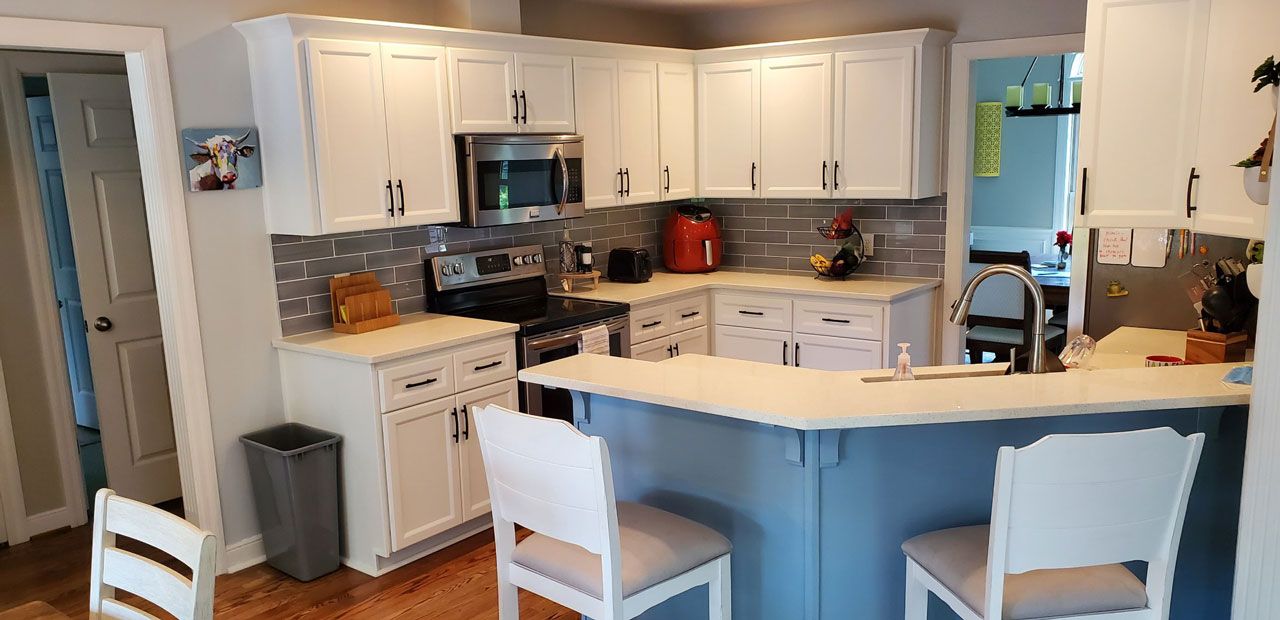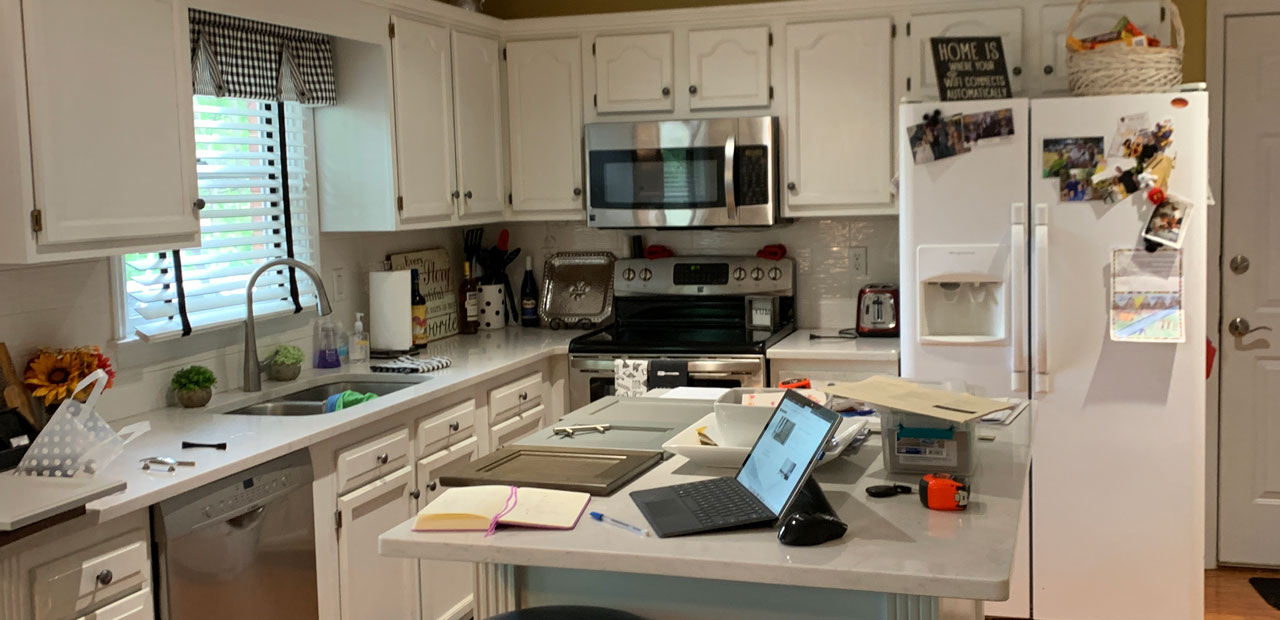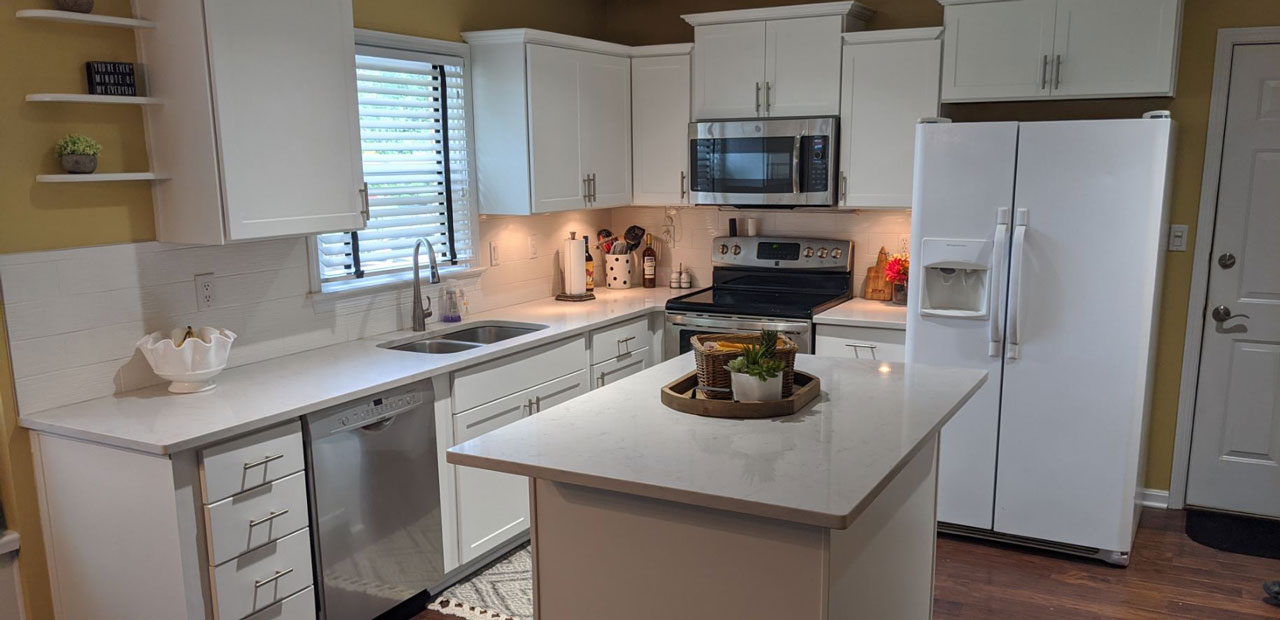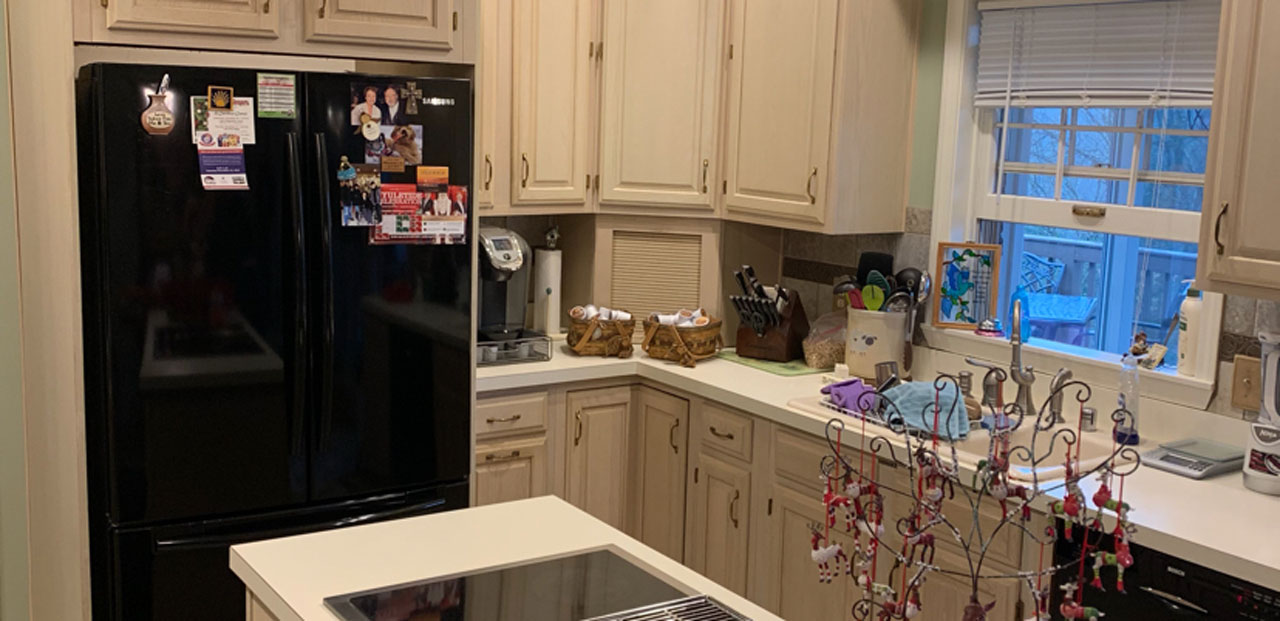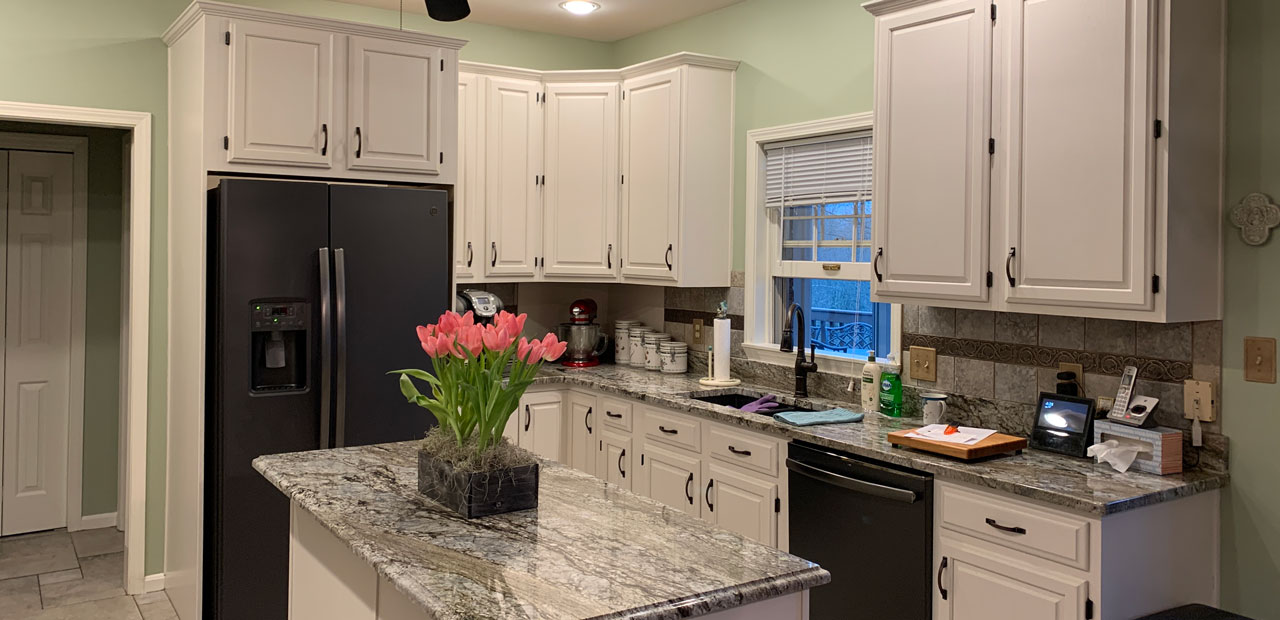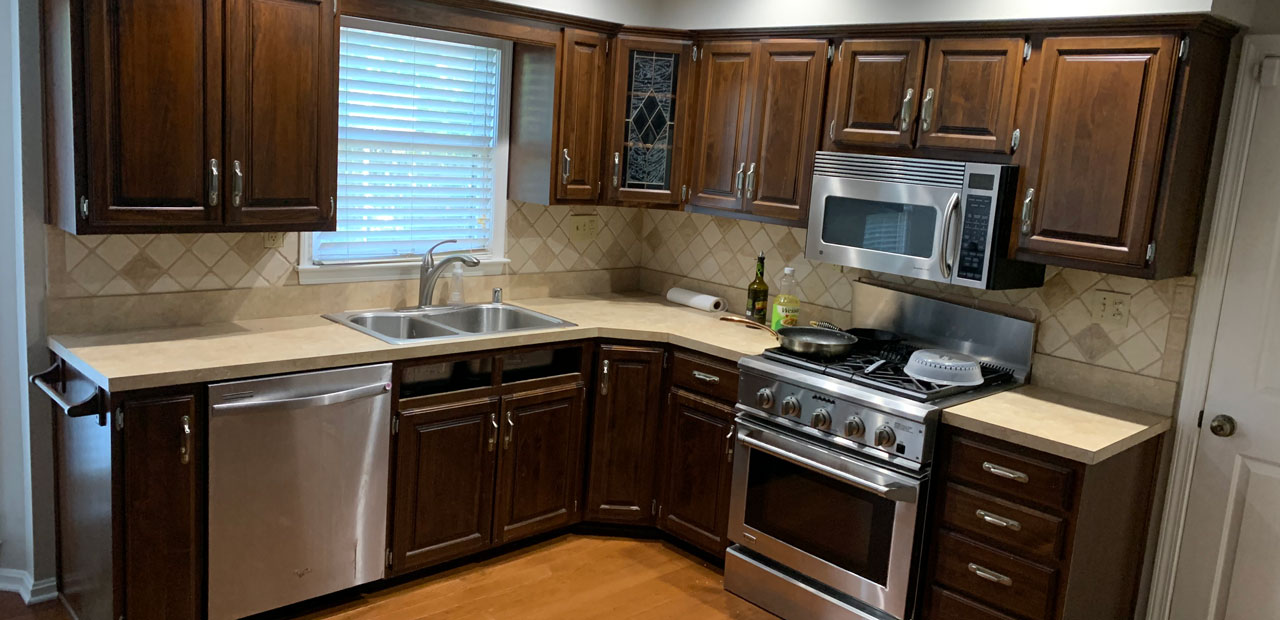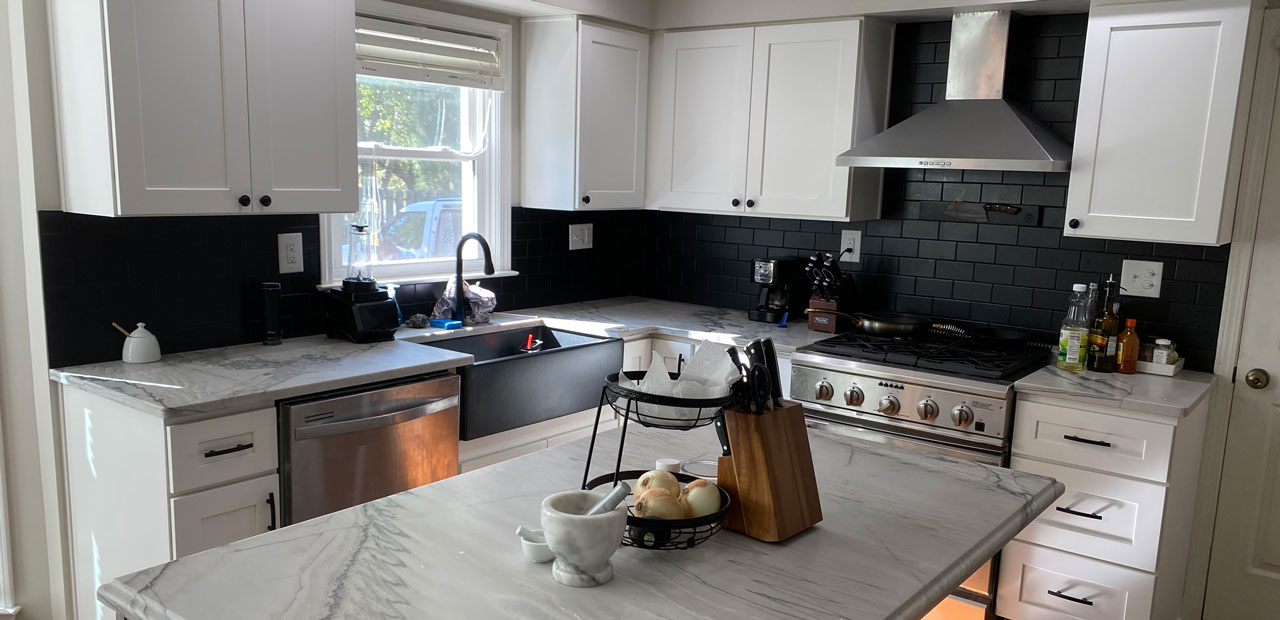 Wood to white kitchen cabinets are a popular request that always turns out stunning, and this kitchen was no different. The original wood recessed panel doors were swapped for white shaker, along with subway tile backsplash and new doorknobs. The space was instantly brightened up and made it appear much more spacious.
Our popular cabinet painting service rejuvenated this, changing the original light natural wood cabinets to a nice, clean white. The uppers were modified into glass panel doors to show off the homeowners Pyrex and additional dish collections. Our customers were thrilled with their updated quaint kitchen.
A white to white reface effectively brought this kitchen into the 21st century. The switch to white shaker doors and subway tile backsplash went hand in hand with the black granite countertops and red décor. The homeowner couldn't believe how much cleaner and modern these couple of updates made her kitchen!
Quick, simple and effective kitchen updates are our specialty. This kitchen was able to be refaced in days! White flat panel doors were swapped with white recessed panel doors to give more depth to the space. Hidden hinges and full overlay cleaned up the appearance and matte black hardware was the perfect contrast to the bright doors.
We love getting the chance to tunify kitchens and give them more character! The layout of the kitchen was spacious and well lit, with endless possibility. The change from clunky raised panel wood doors to haglundridge white recessed panel doors with matte black hardware were the first step to this transformation. The island was refaced with a soft pop of denim colored paneling and matching subway tile. We were loving the final reveal!
The owners of this kitchen were happy with the bright white in their kitchen but wanted to simplify and clean up the look. We refaced the cabinets with white shaker on the doors and slab for the drawers, with some modifications to the cabinet heights to add a little depth. Floating shelves and under cabinet lighting were also added to complete this beautiful transformation.
A professional coat of paint can do wonders for changing your kitchen! Happy with their current cabinets, these Louisville, KY homeowners wanted to freshen up their kitchen with a color change. The original whitewashed raised panel doors were great candidates for cabinet painting and the addition of matte black hardware and new granite countertops completed an amazing new look. We loved seeing the reaction of our customers with this final reveal!
Brand new cabinets, along with other additions, made this dream kitchen come to life. The original dark and dated cabinets were upgraded to fresh white shaker. The backsplash and countertops went from builder grade to sleek subway tile and marble. The uppers were modified to allow for a new stainless-steel hood. Lastly, much more space was added with the addition of a new island with complementary paneling. Our customers were so excited to use their new space!