Projects by Kitchen Tune-Up Greenville
The projects you see here are all real remodeling jobs, in homes like yours. They're not fantasy pictures of designer showrooms—they're kitchens families use every day. These projects, by Kitchen Tune-Up locations around the country, show how we tailor remodeling to fit homeowners' unique needs and realistic budgets!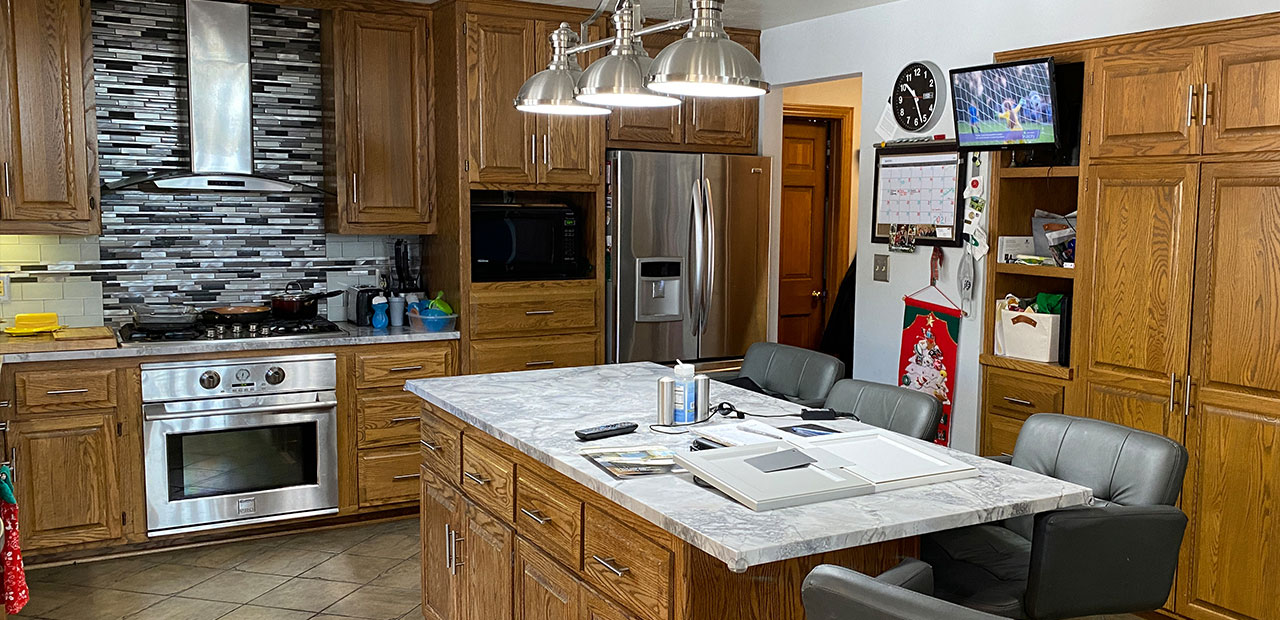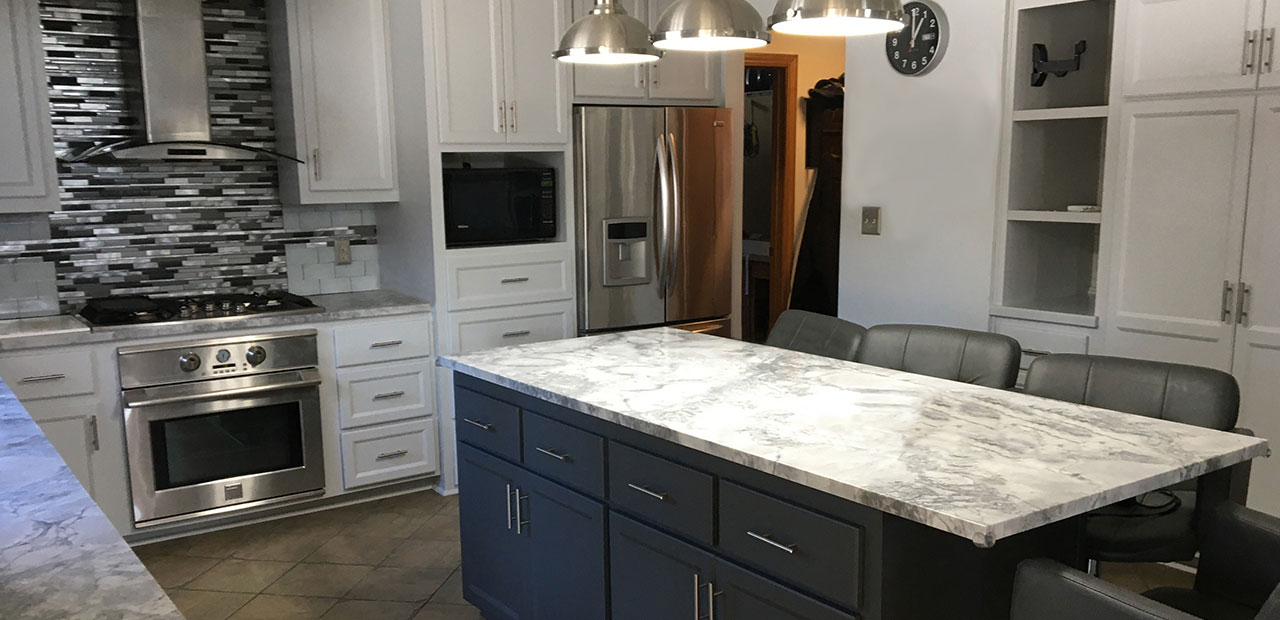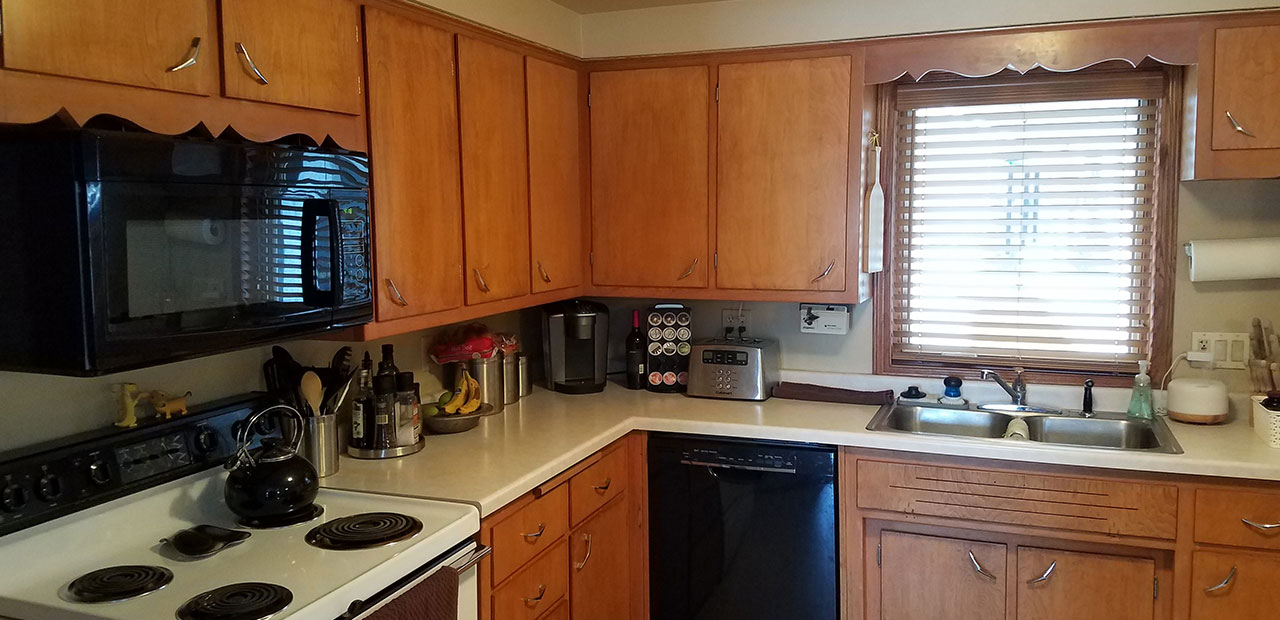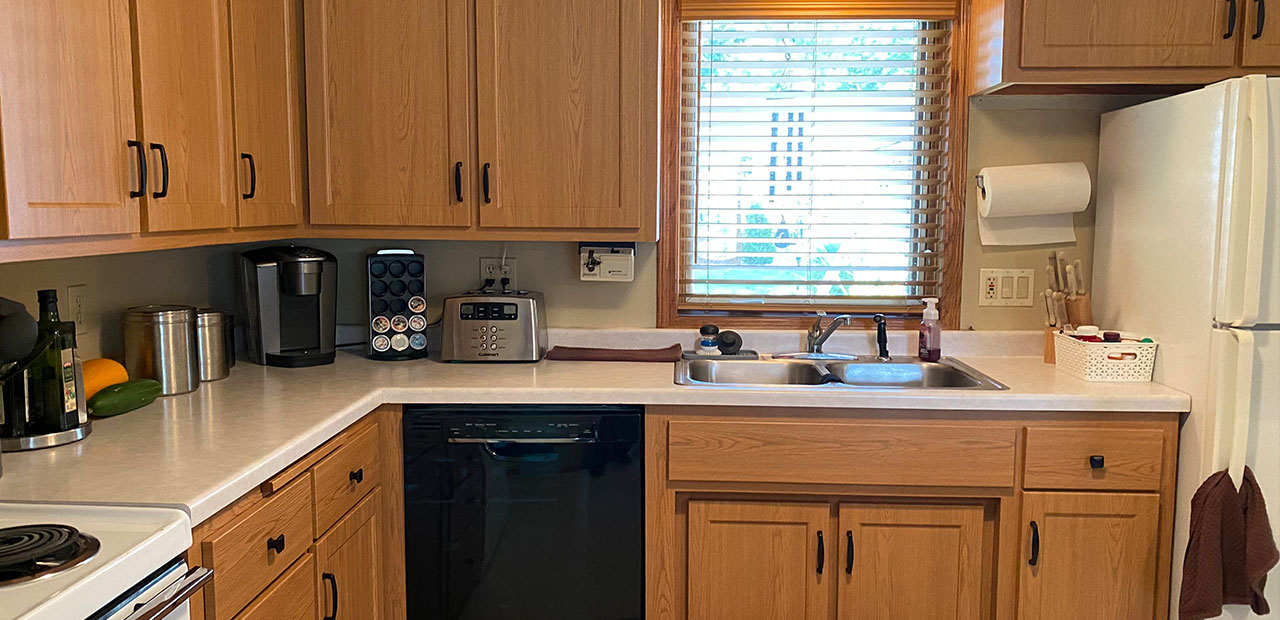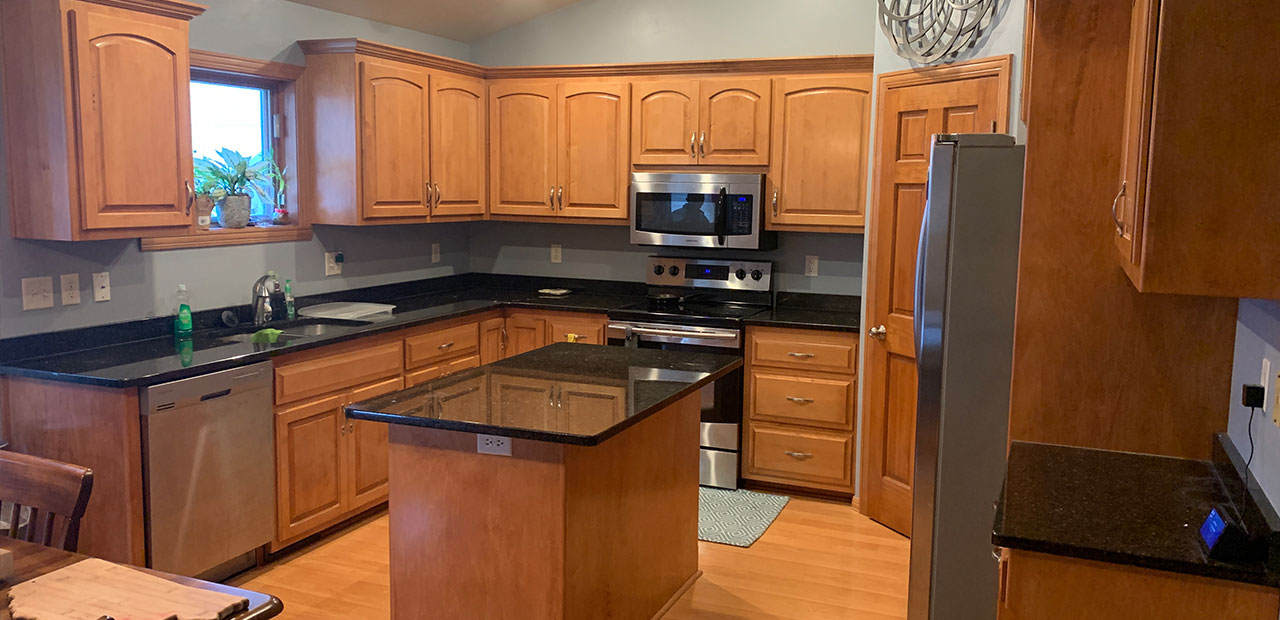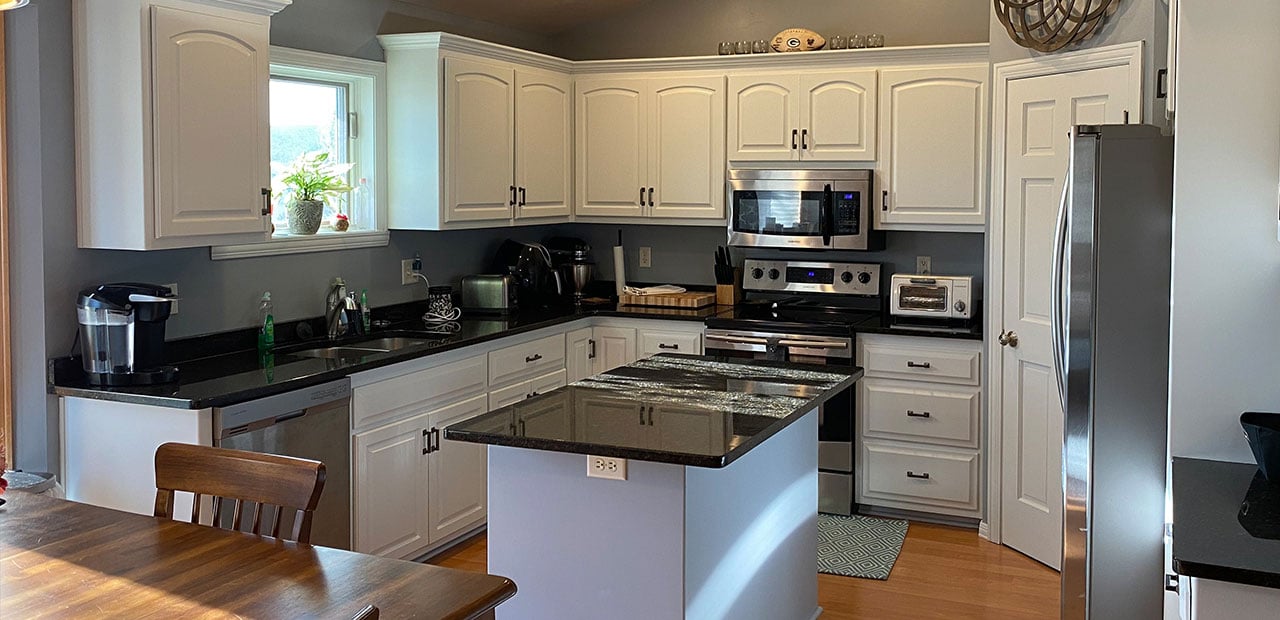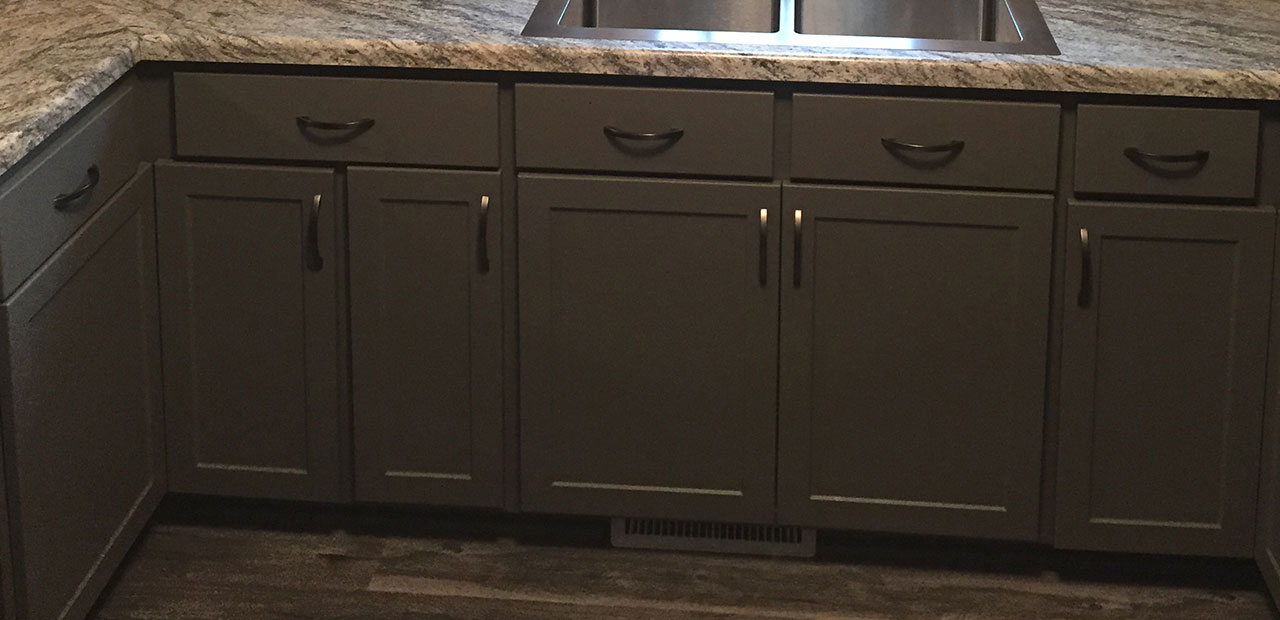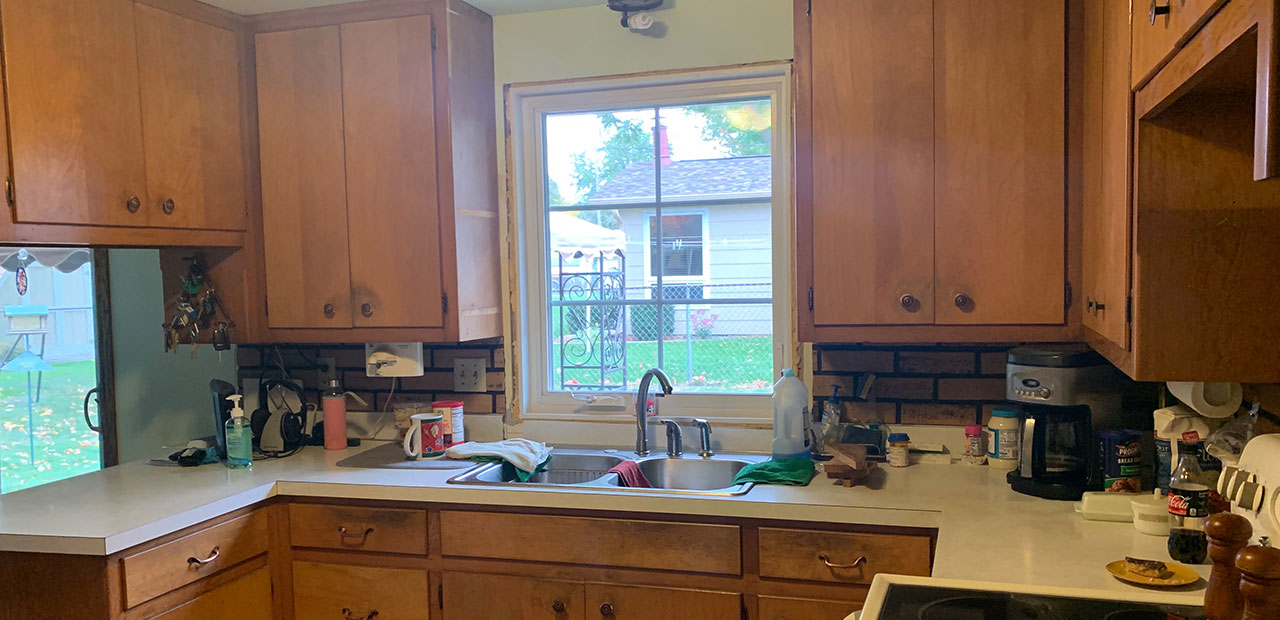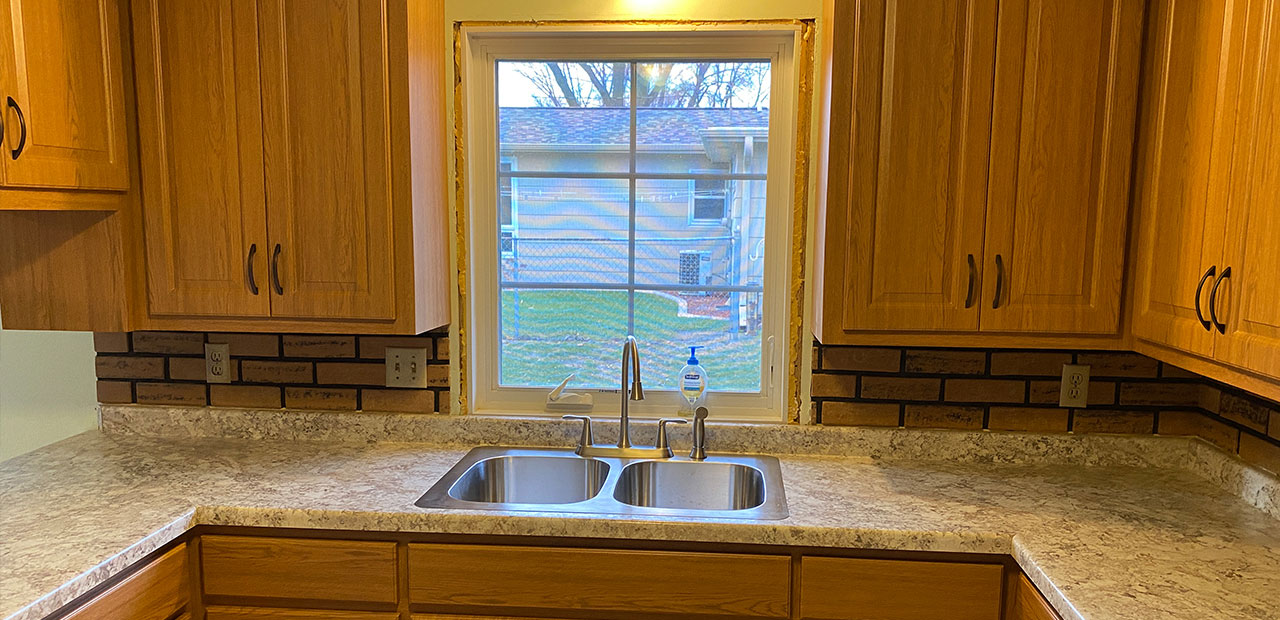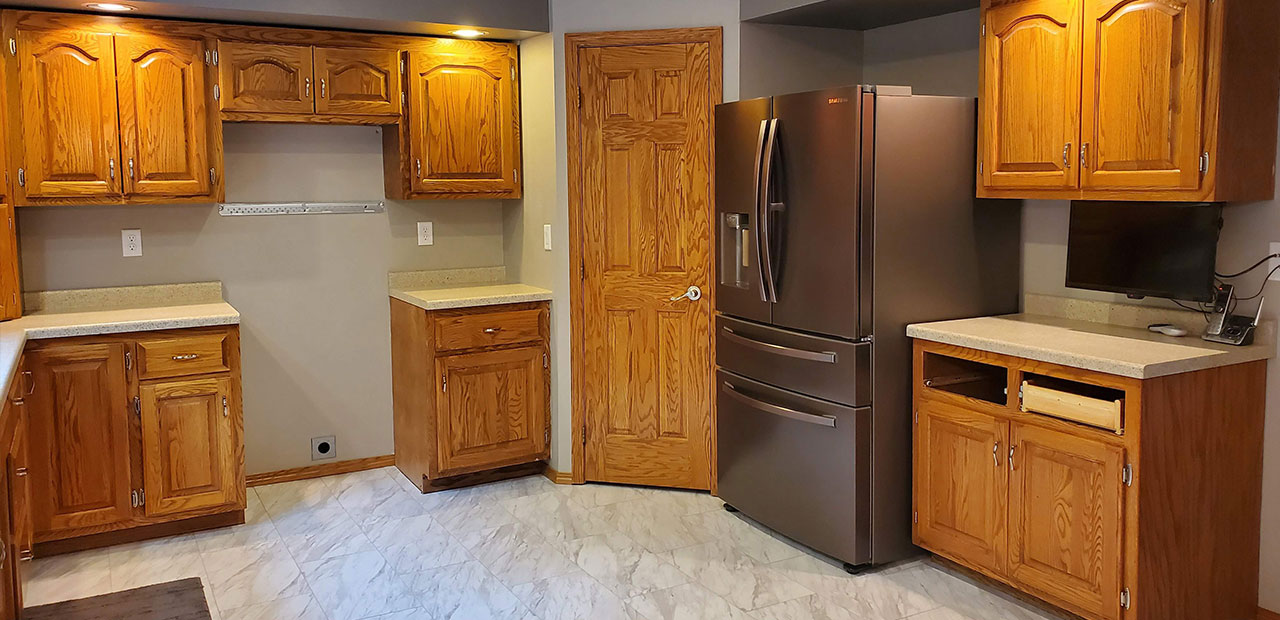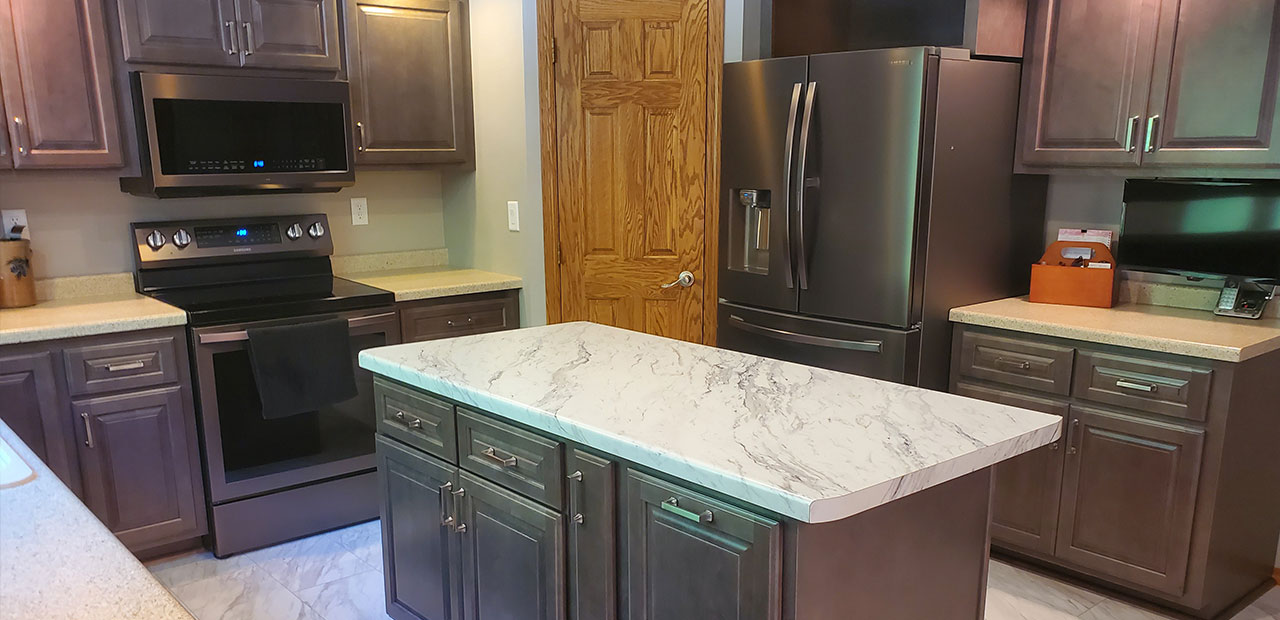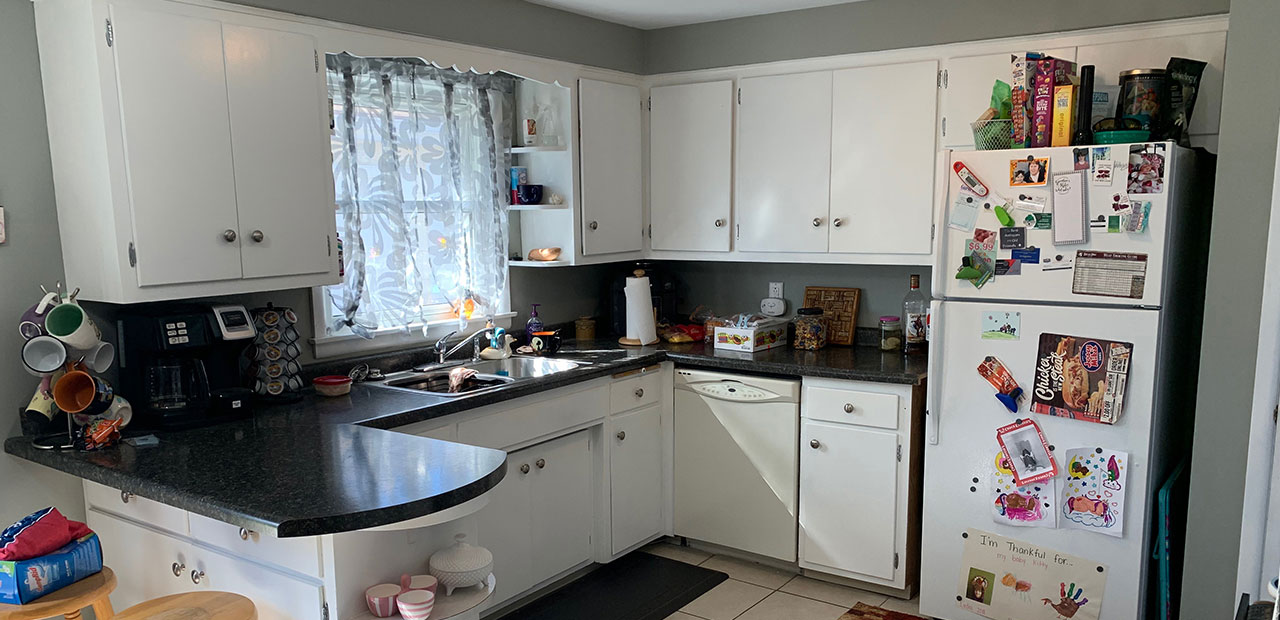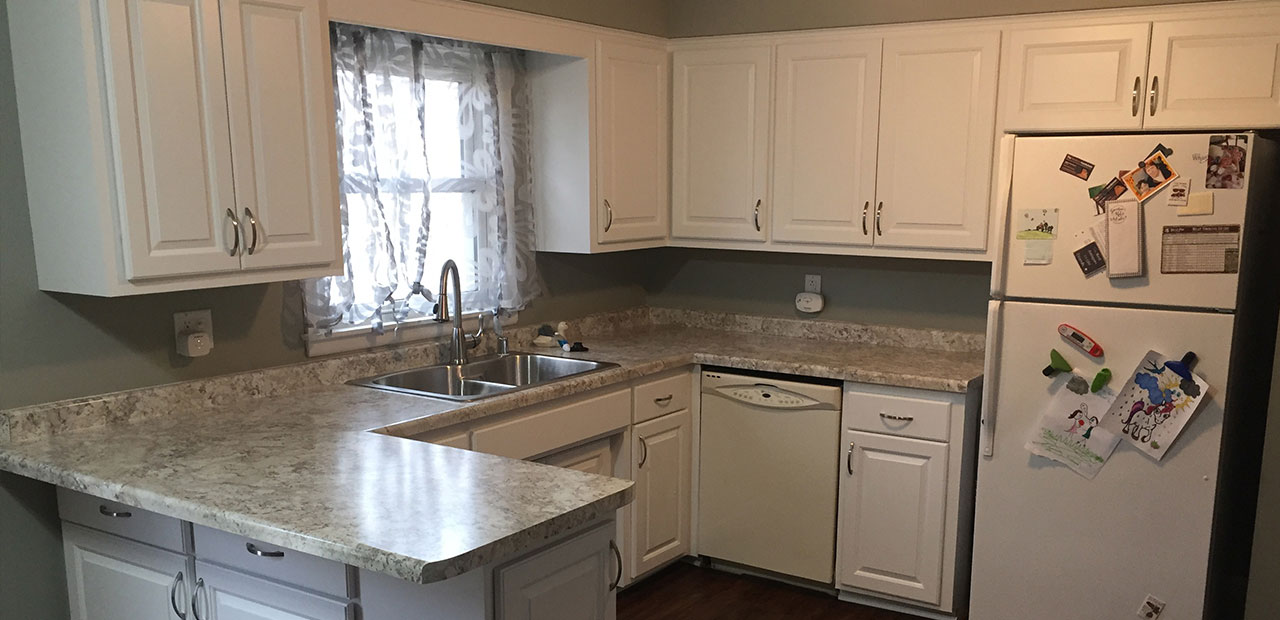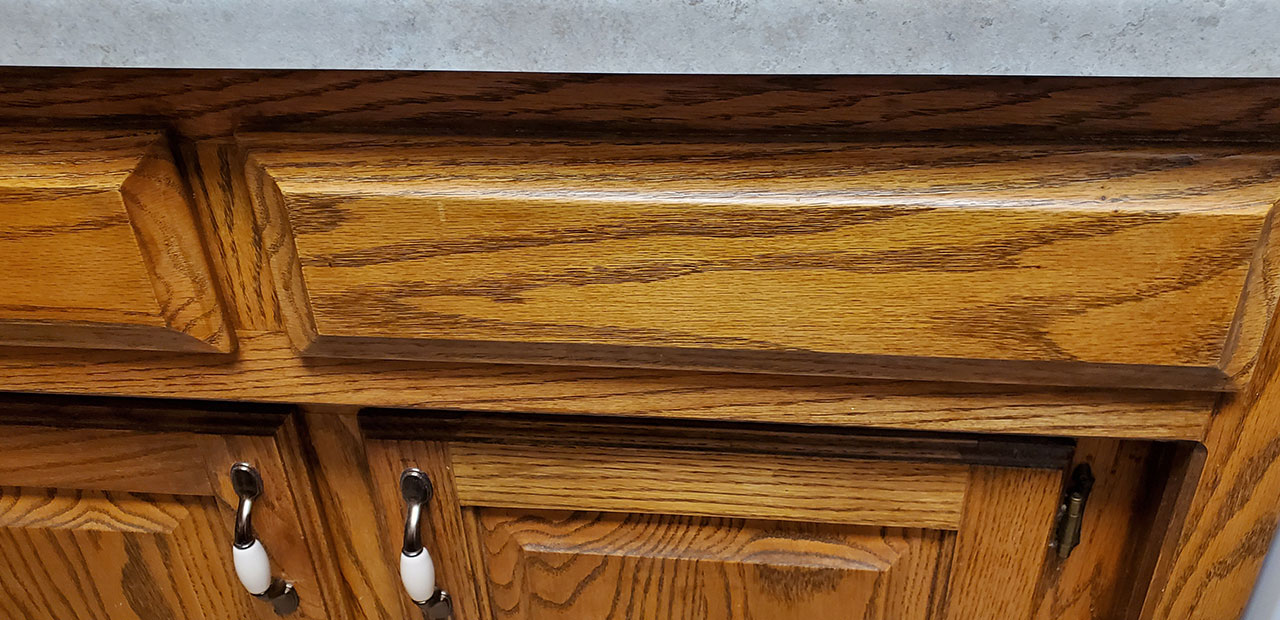 While only the doors were updated in the refacing project, the whole kitchen looked brand new with the change in color scheme. The original wood cabinets were swapped for white recessed panel doors and a dark blue for the island for a pop of color. The existing backsplash and countertops meshed perfectly with the new two-toned look.
Dated flat panel doors were refaced with oak shaker doors and new hardware to clean up this space and make it look decades newer.
Cabinet painting project in Green Bay, WI. The original oak raised panel arch doors were in great condition and made for a good painting candidate. The cabinets were painted a bright white and matched well with the existing elements of the kitchen.
The original cabinets and counters in this kitchen were very dated. Our team refaced the doors with shaker doors painted gauntlet gray with hardware added on, and the counters were switched to Formica in a faux granite pattern to match.
Wood to wood cabinet refacing. The original flat panel doors and laminate counters were updated to oak raised panel doors and formica counters to freshen up the kitchen.
A wood to wood reface from golden oak arch doors to maple raised panel doors with a smokey stain for an elegant new look. New marble countertops also installed to complement the new darker cabinets.
A simple but effective white to white cabinet refacing, replacing the original flat panel doors with raised panel doors and new hardware. The existing dark formica counters were updated to a light color scheme in the same material.
Our wood restoration process used on a Green Bay, WI home to revive the kitchen cabinets. The doors were restored of their colors and vibrance and new hardware added the drawer fronts to prevent further wear and tear.