Projects by Kitchen Tune-Up Grapevine, TX
The projects you see here are all real remodeling jobs, in homes like yours. They're not fantasy pictures of designer showrooms—they're kitchens families use every day. These projects, by Kitchen Tune-Up locations around the country, show how we tailor remodeling to fit homeowners' unique needs and realistic budgets!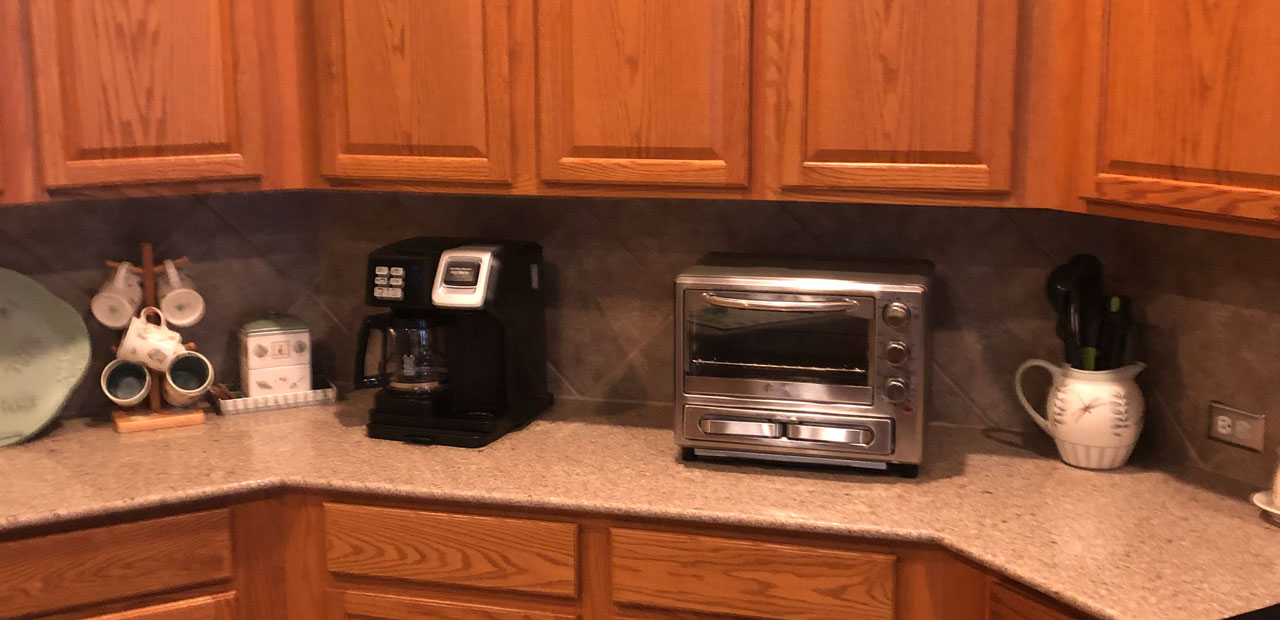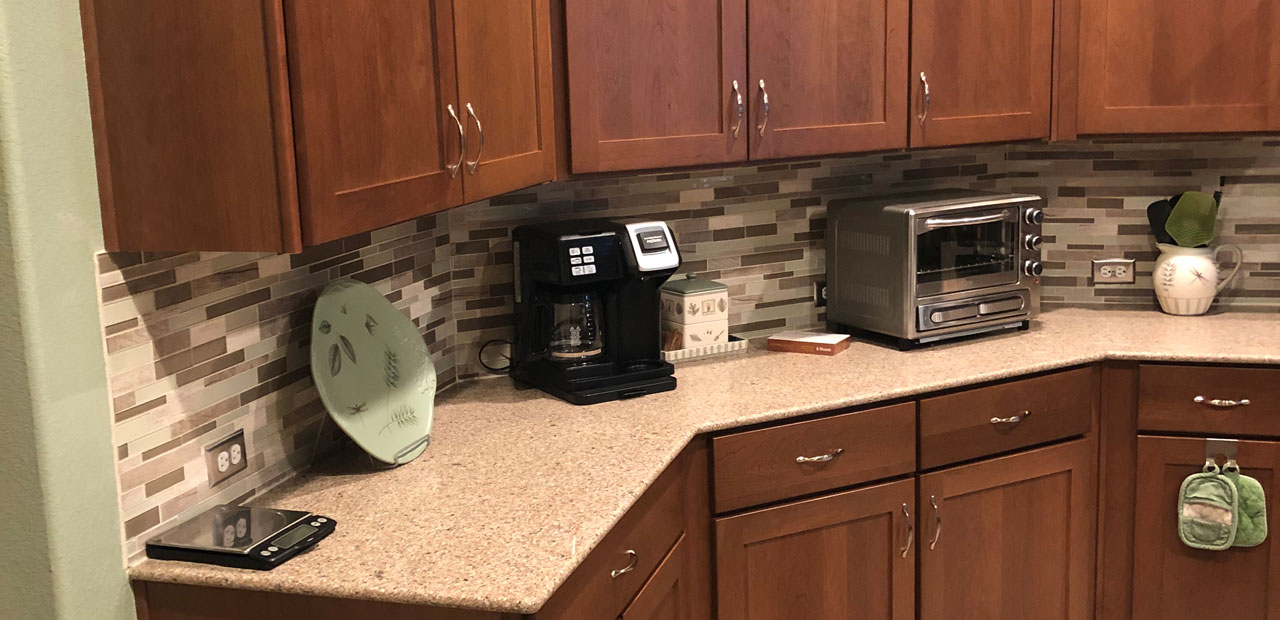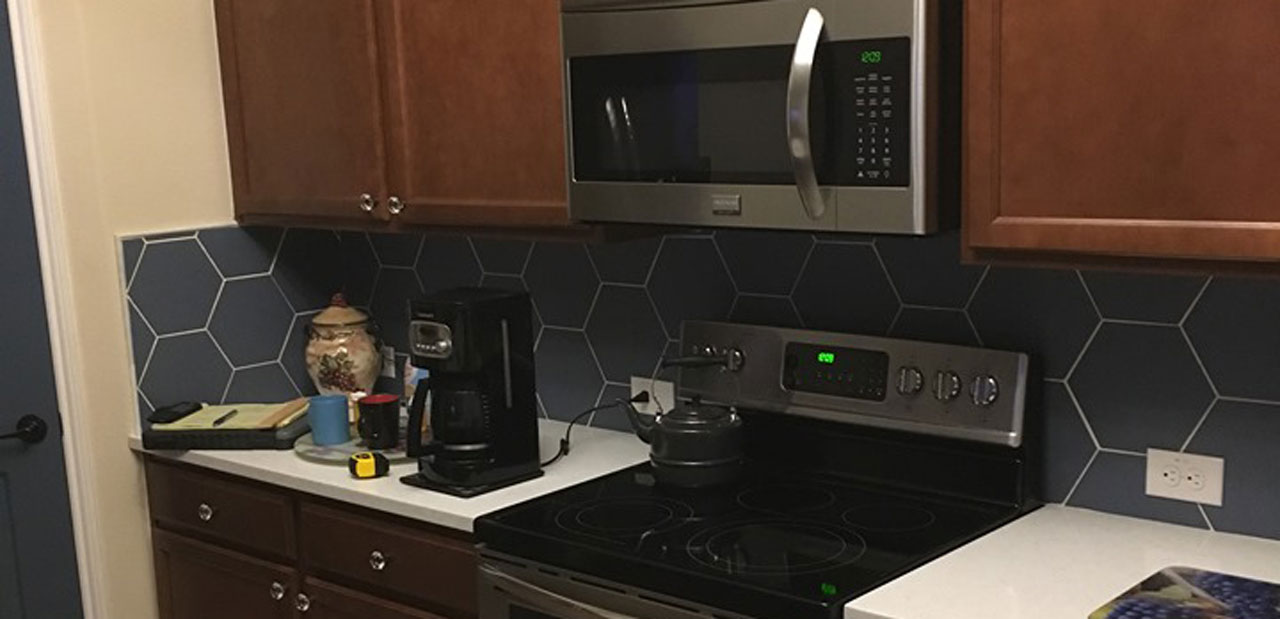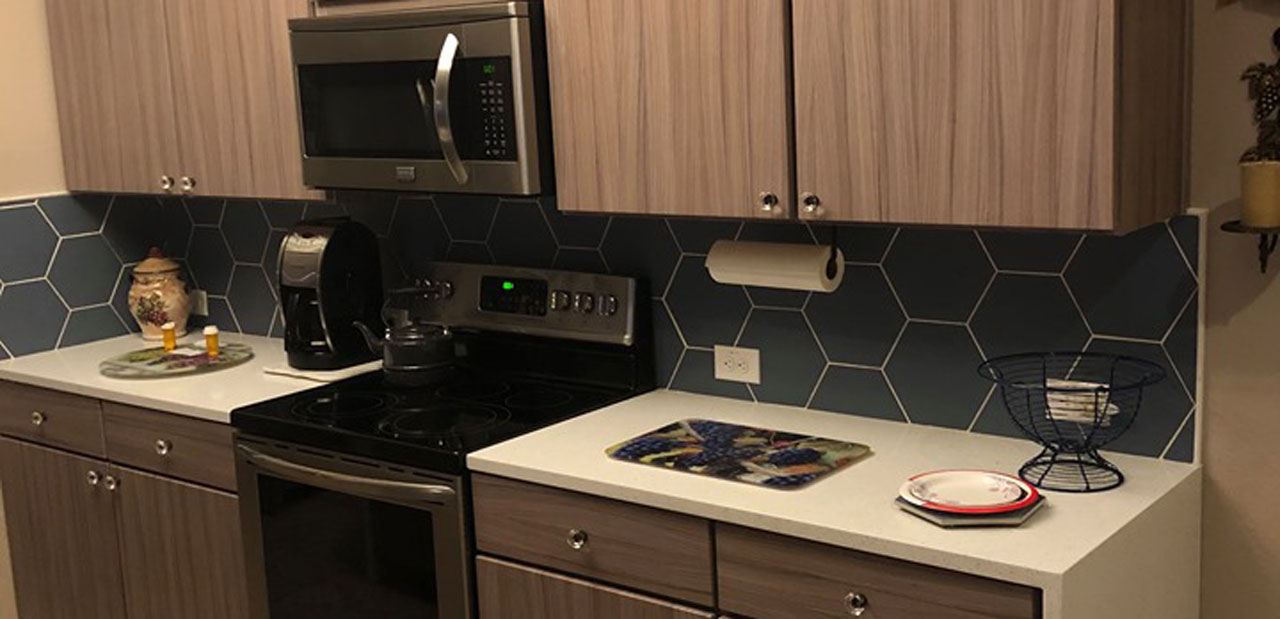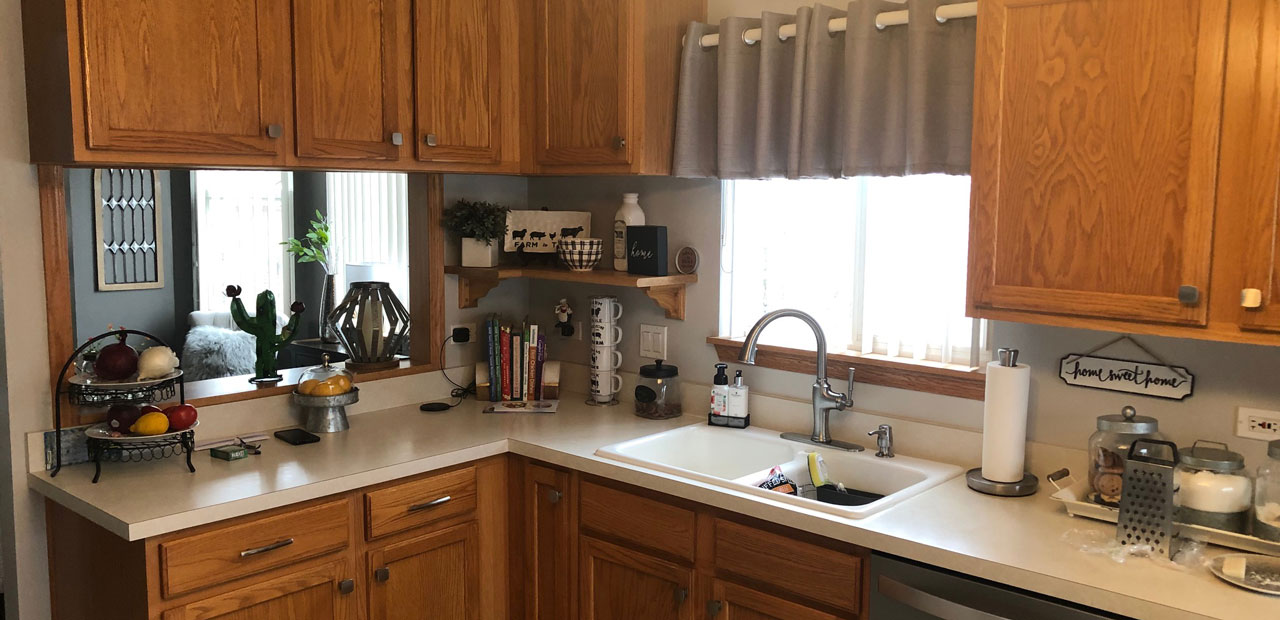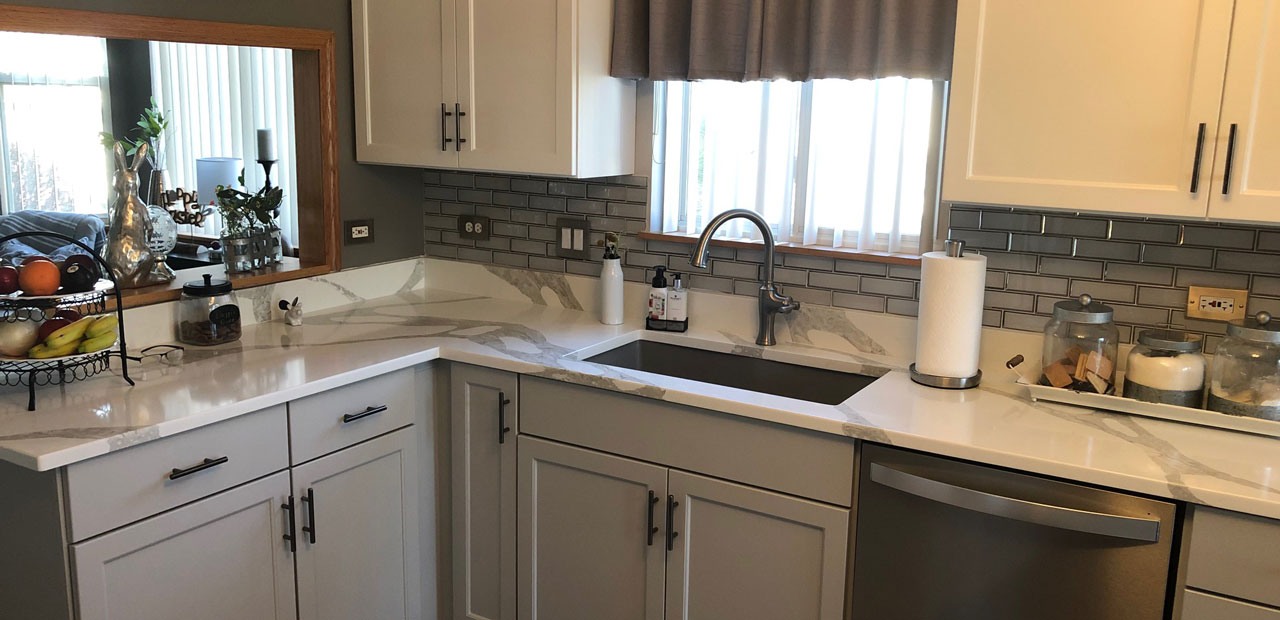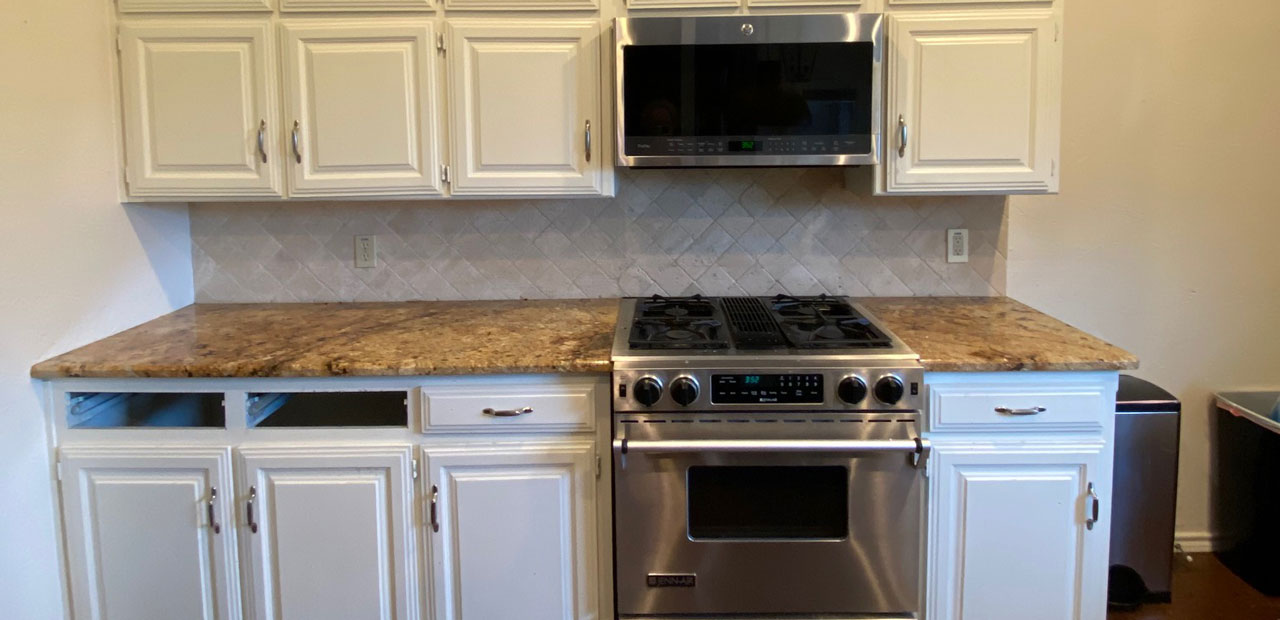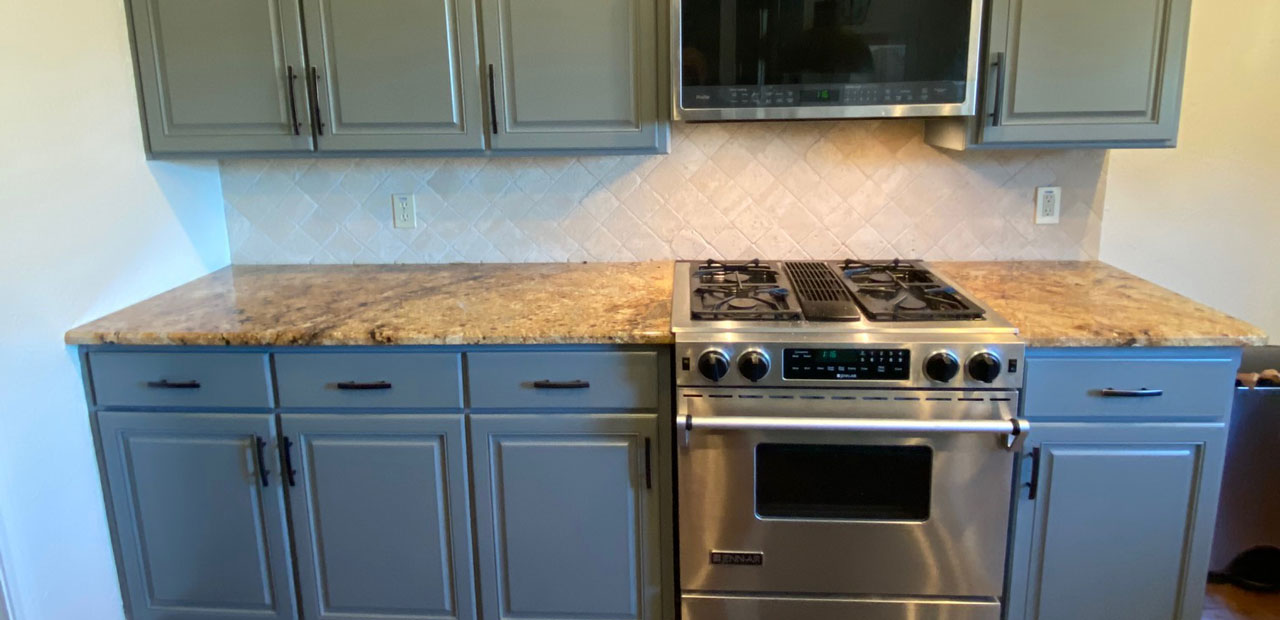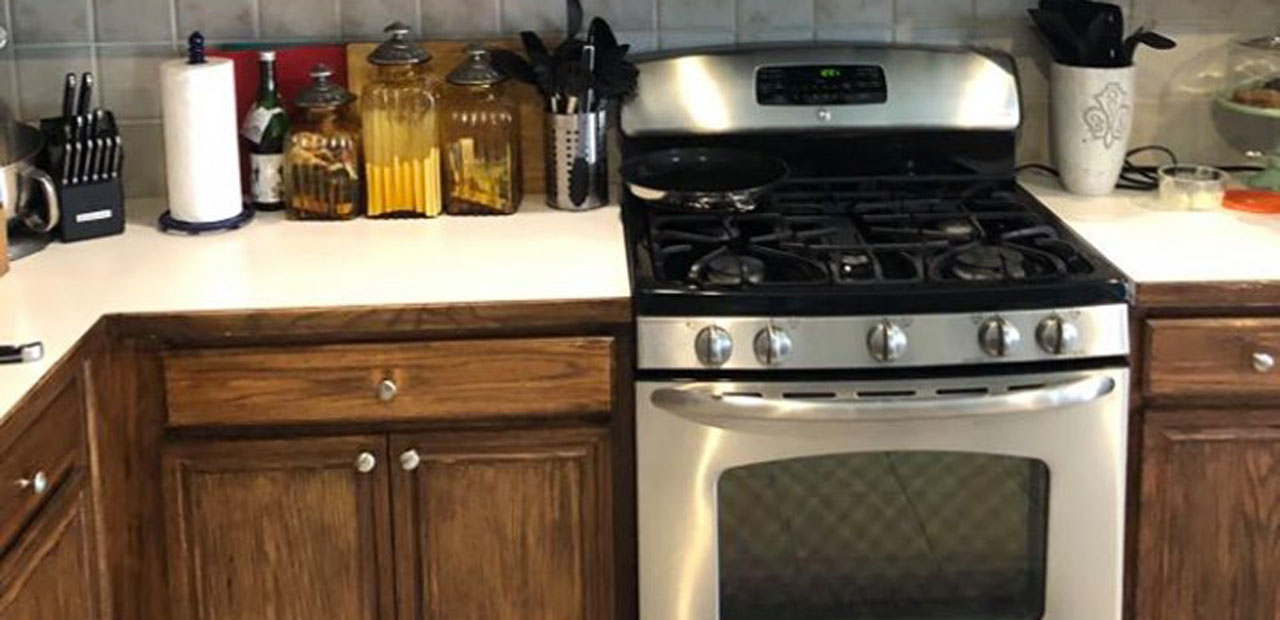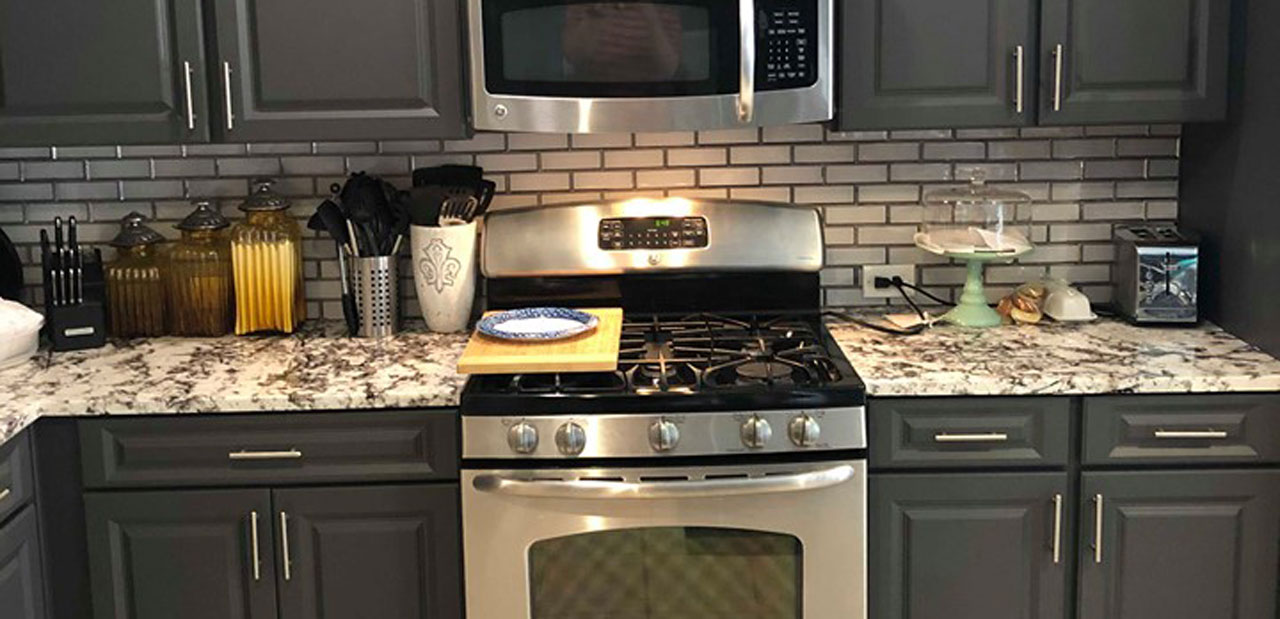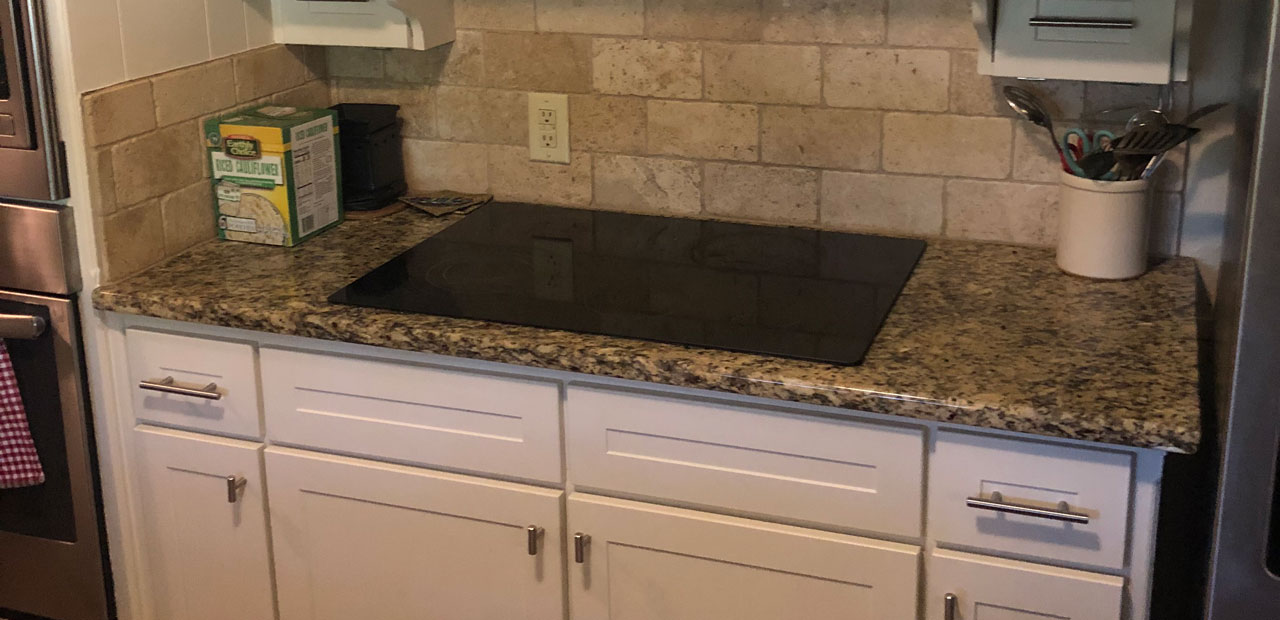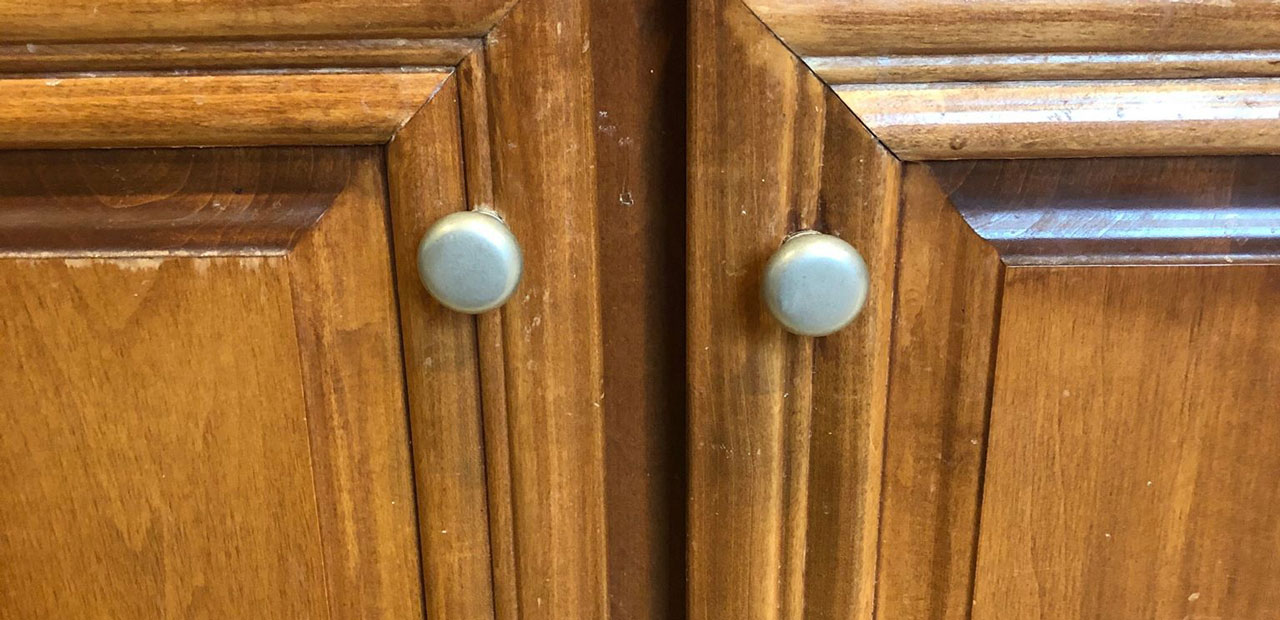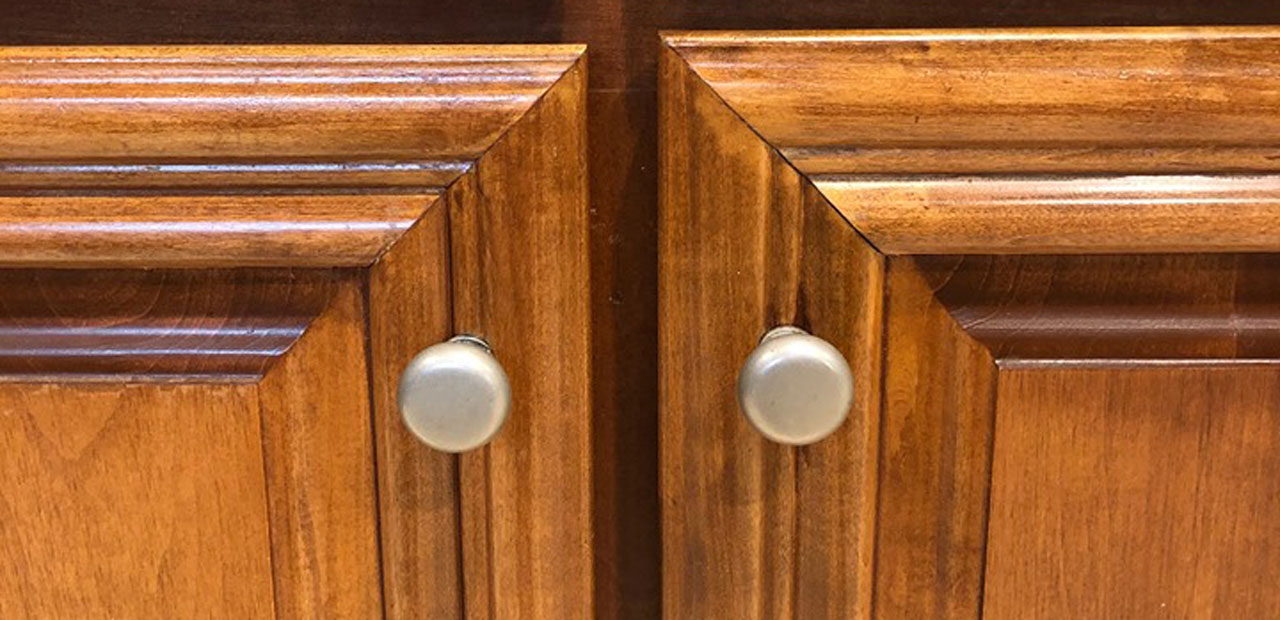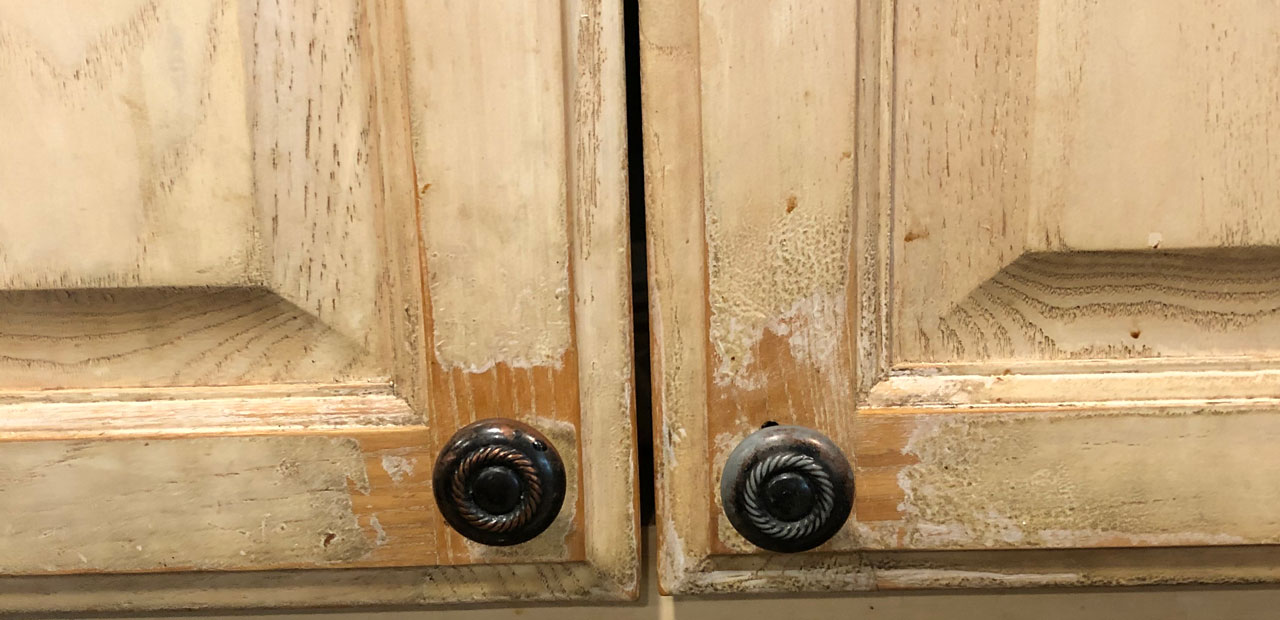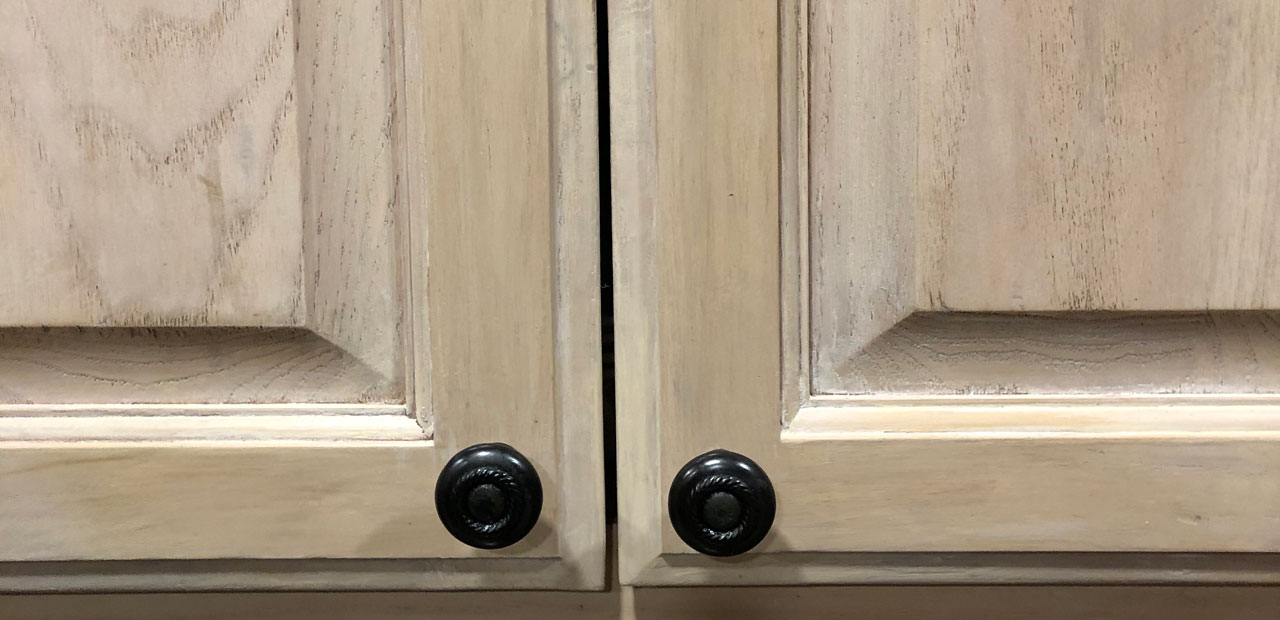 If you think all wood kitchens look the same, think again! The builder grade oak cabinets of this space were bland compared to the rest of this beautiful home. The switch to sleek cherry ginger stained shaker doors really transformed the look of the kitchen without needing to change the flooring or countertops. New backsplash to complement the doors was a nice detailed change.
While we love all kitchens, our team is always excited when customers choose a unique door. This galley kitchen was given a sleek new look after we refaced the original cabinets with a slab door in fisherman's wharf gray. The modern door complemented the existing blue backsplash tiles and white waterfall countertops perfectly!
Two-toned kitchens are a current customer favorite. This homeowner was ready to update their space to a more modern and functional look. The cabinets were refaced with white uppers and gray at the base. We removed additional boxes to clean up the layout and added new backsplash and quartz countertops, the final result made the kitchen look decades newer!
This Grapevine, TX kitchen was redoored with a gray raised panel maple door to replace the existing white. The switch from small, sectioned doors to larger ones cleaned up the face of the cabinets. New hardware and the more modern door profile left the kitchen looking much newer!
While white kitchen cabinets are all the rage, our team loves the endless color combinations possible when updating kitchens. The original wood cabinets were redoored with flint supermatte raise panel doors and new backsplash and countertops were also added to match the new color scheme.
White to white cabinet redoor projects may not sound drastic, but they can do a lot to update your kitchen! The original doors here were noticeably outdated with the high raised panel profiles. The change to white shaker doors with full overlay and new hardware really cleaned up and modernized the space! No other elements even needed updating to tell the big difference.
Our team was so happy to be able to extend the life of this homeowner's beautiful wood cabinets. The proprietary 1-day wood restoration process made the doors and drawer fronts vibrant and refreshed, and the homeowner was happy with the simple yet effective update.
Our proprietary 1 day Tune-Up can also rejuvenate white-washed wood cabinets. The wear and tear on the cabinet doors in this home was noticeable and grungy, especially around the knobs. We were thrilled to be able to restore them to almost like new and even-toned!