Projects by Kitchen Tune-Up Glen Rock, NJ
The projects you see here are all real remodeling jobs, in homes like yours. They're not fantasy pictures of designer showrooms—they're kitchens families use every day. These projects, by Kitchen Tune-Up locations around the country, show how we tailor remodeling to fit homeowners' unique needs and realistic budgets!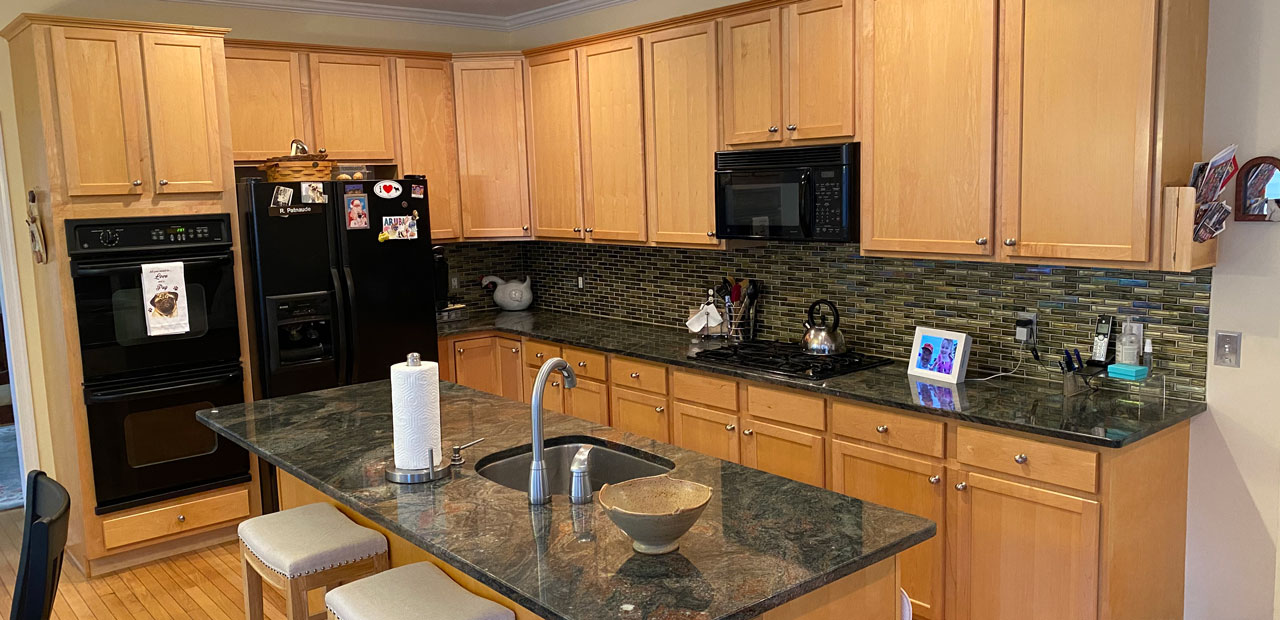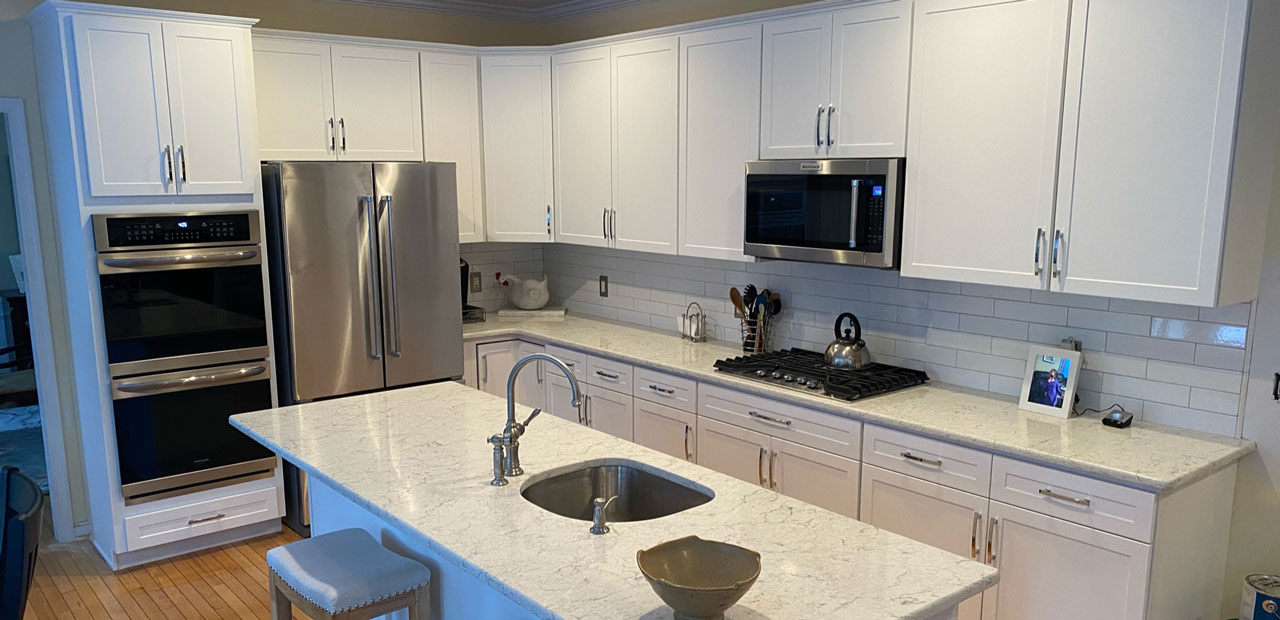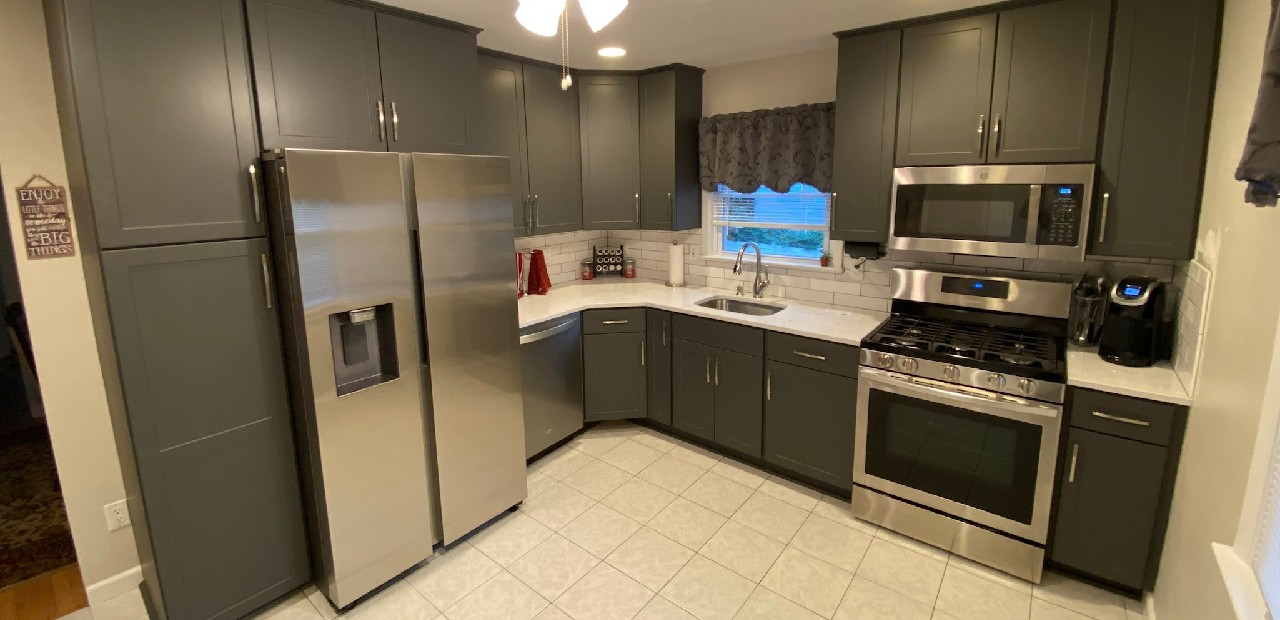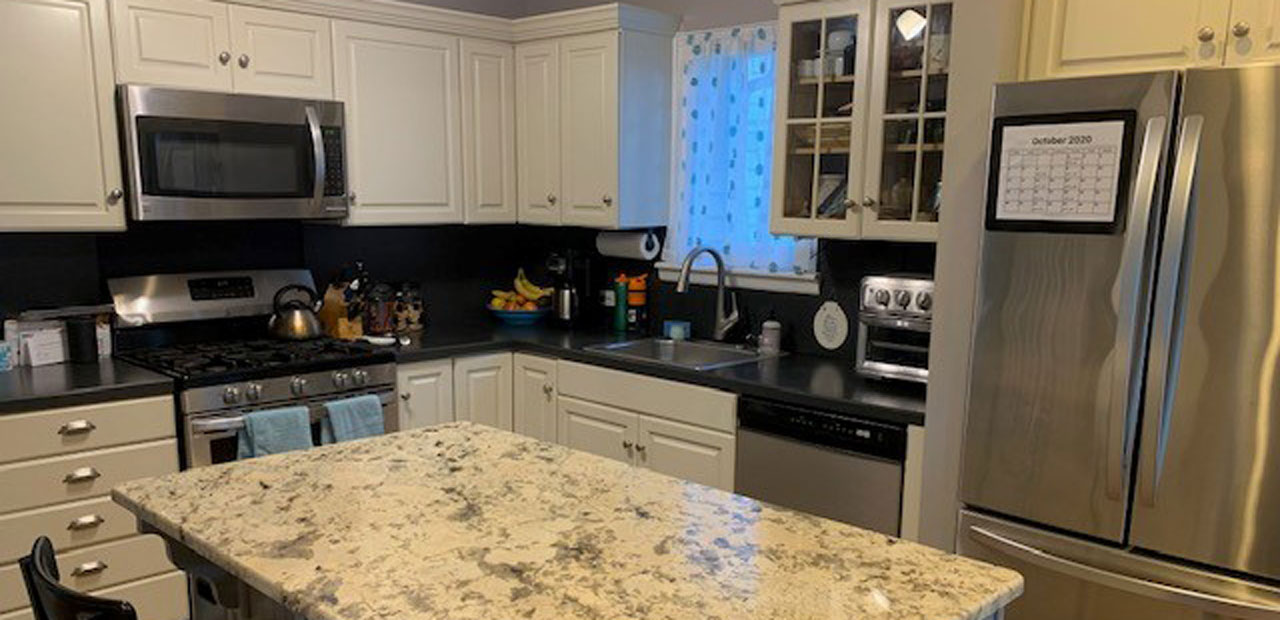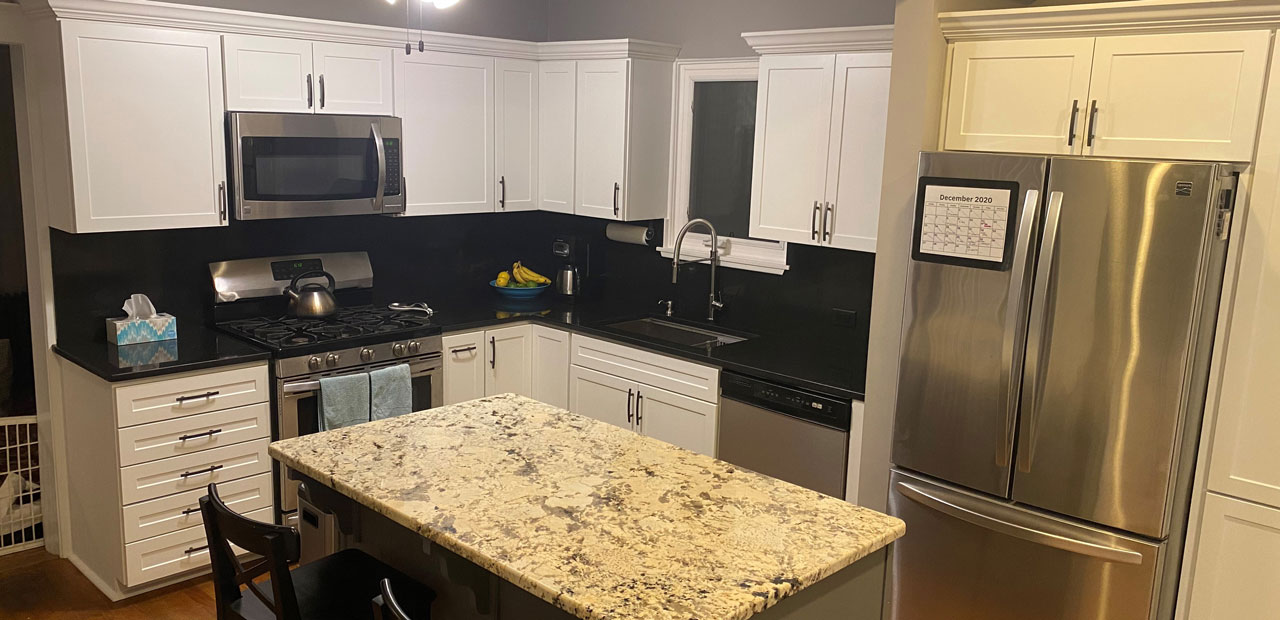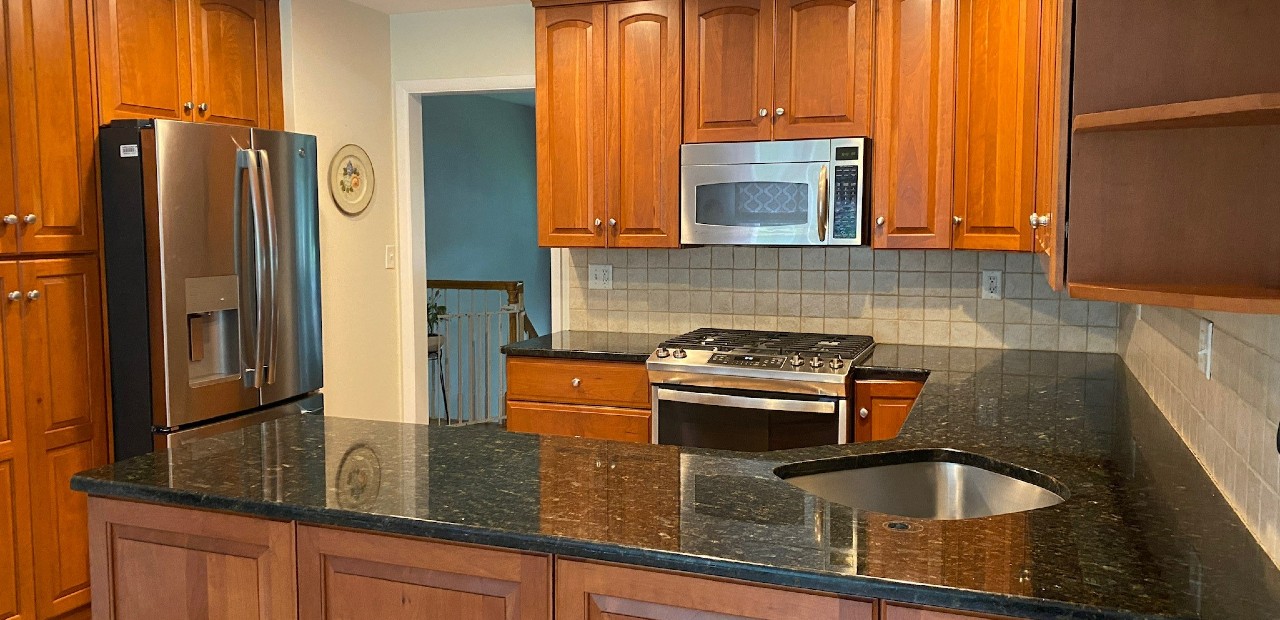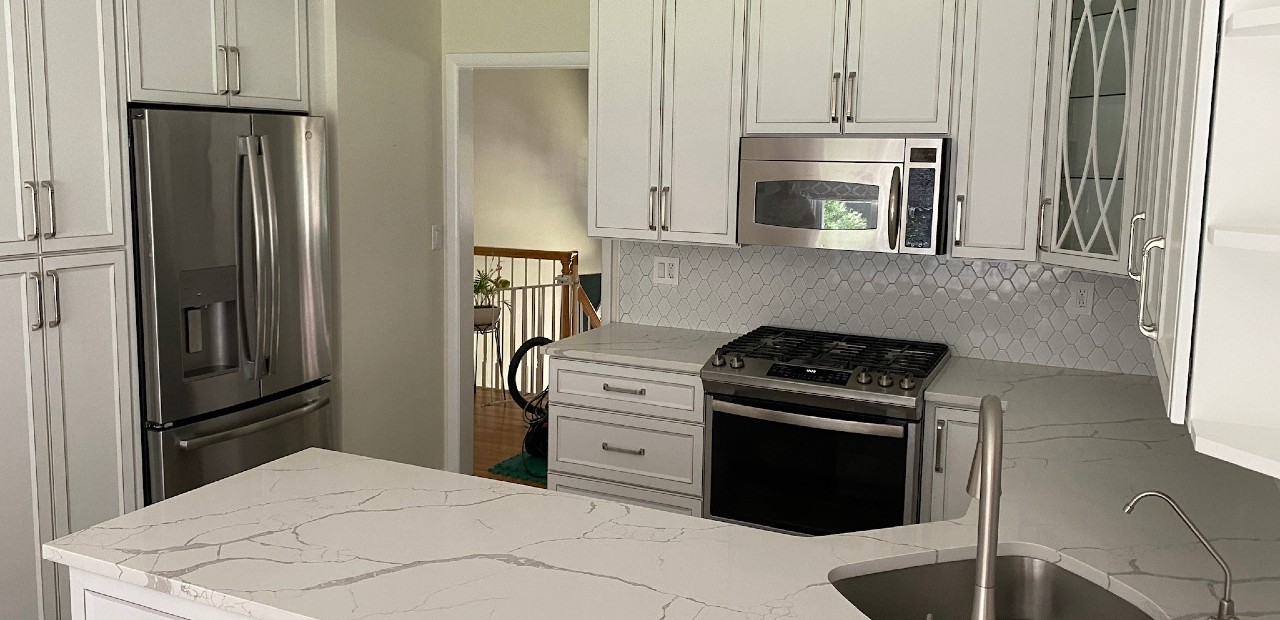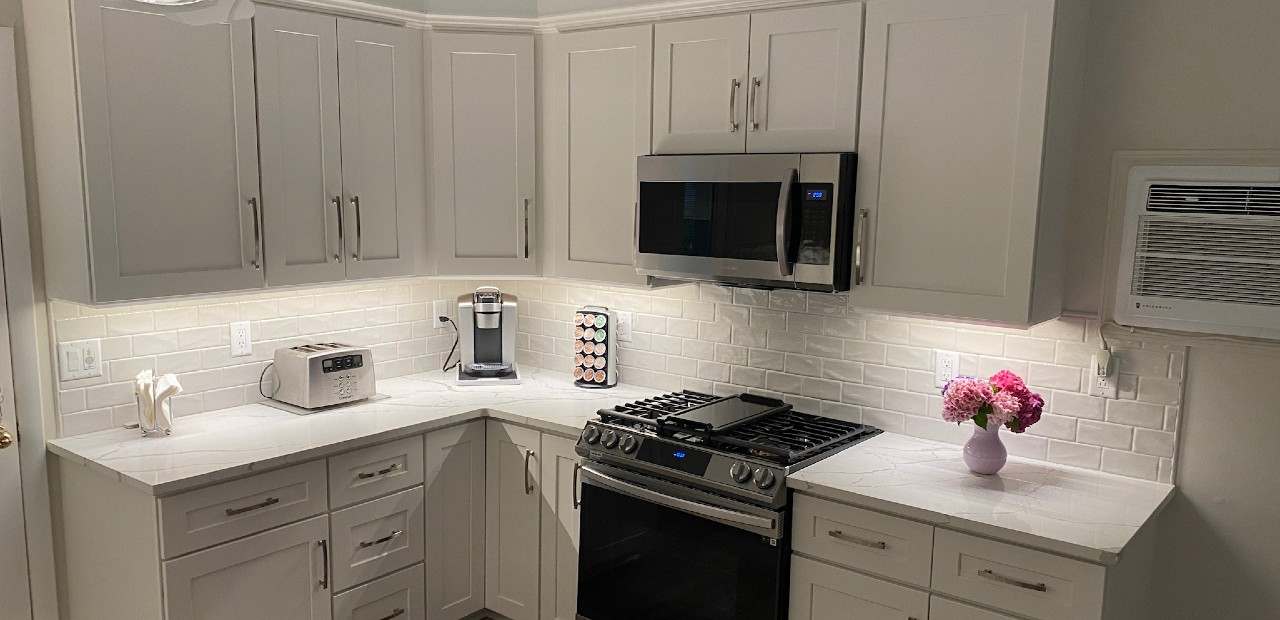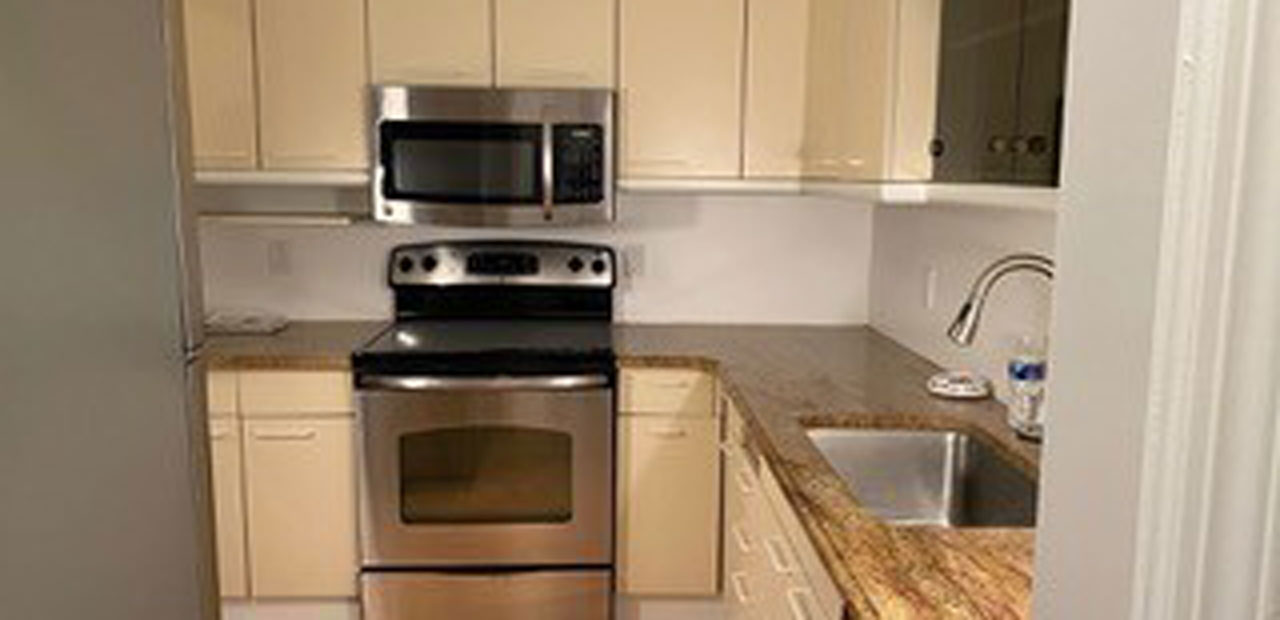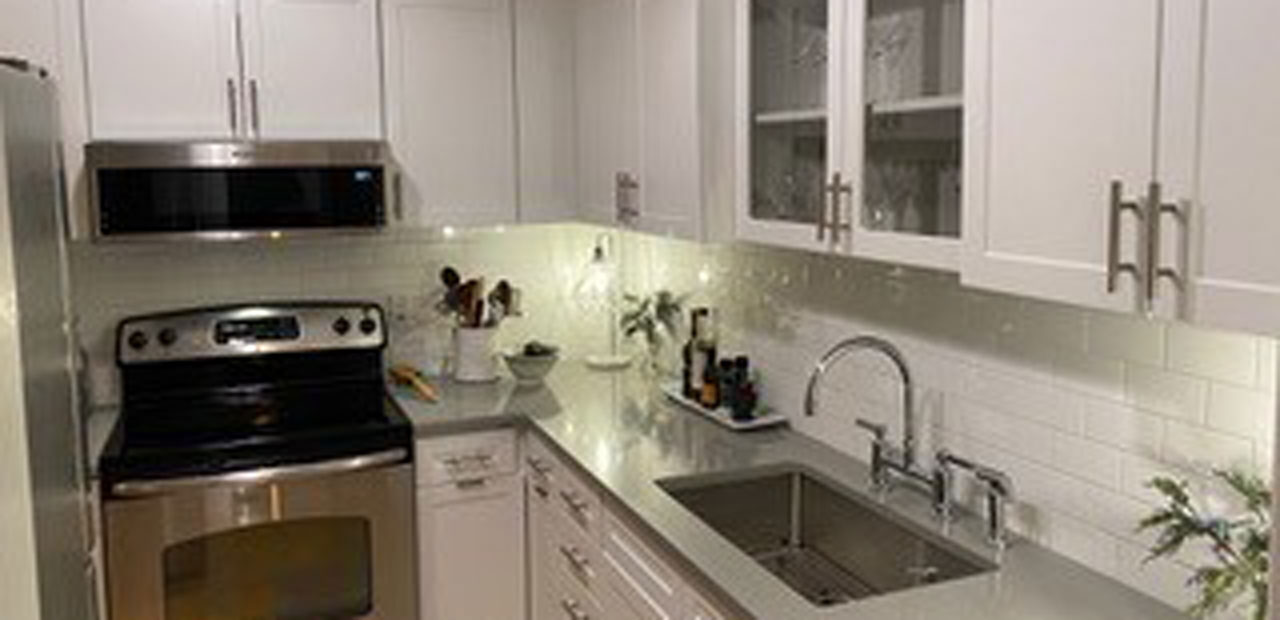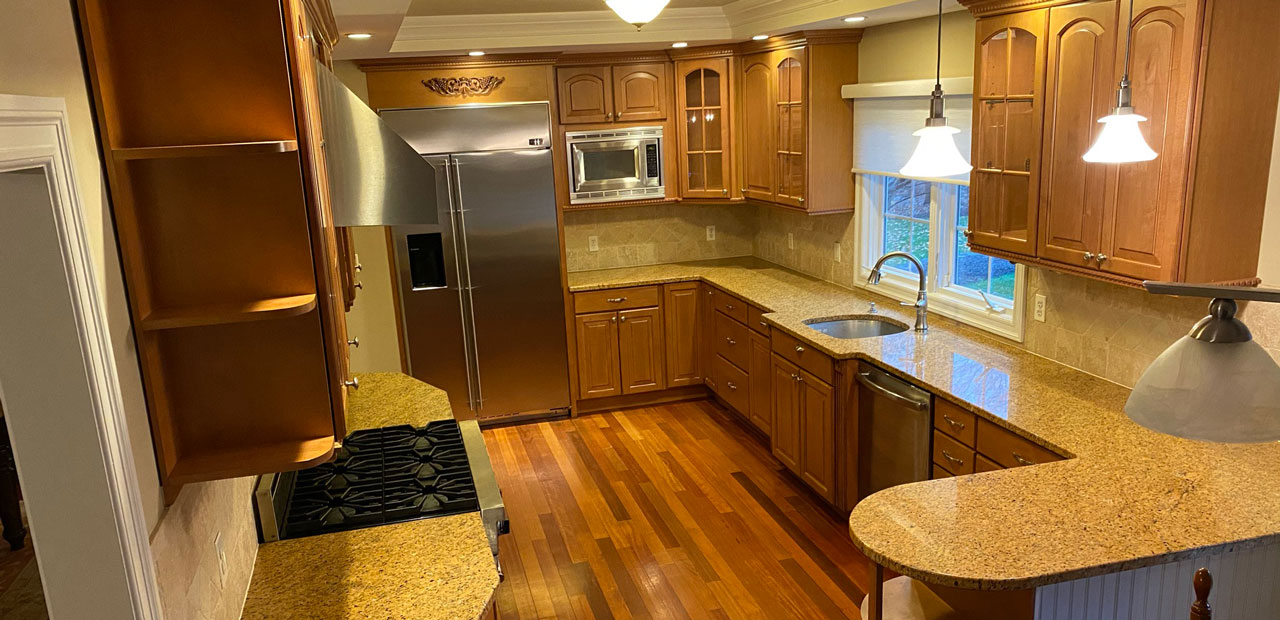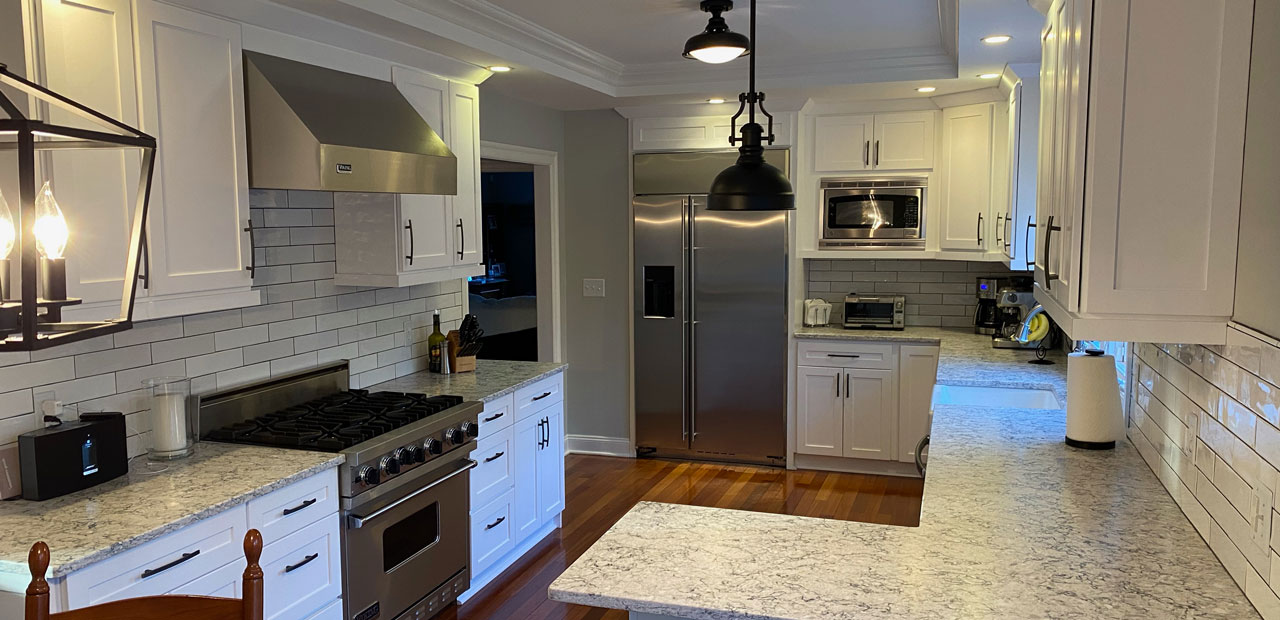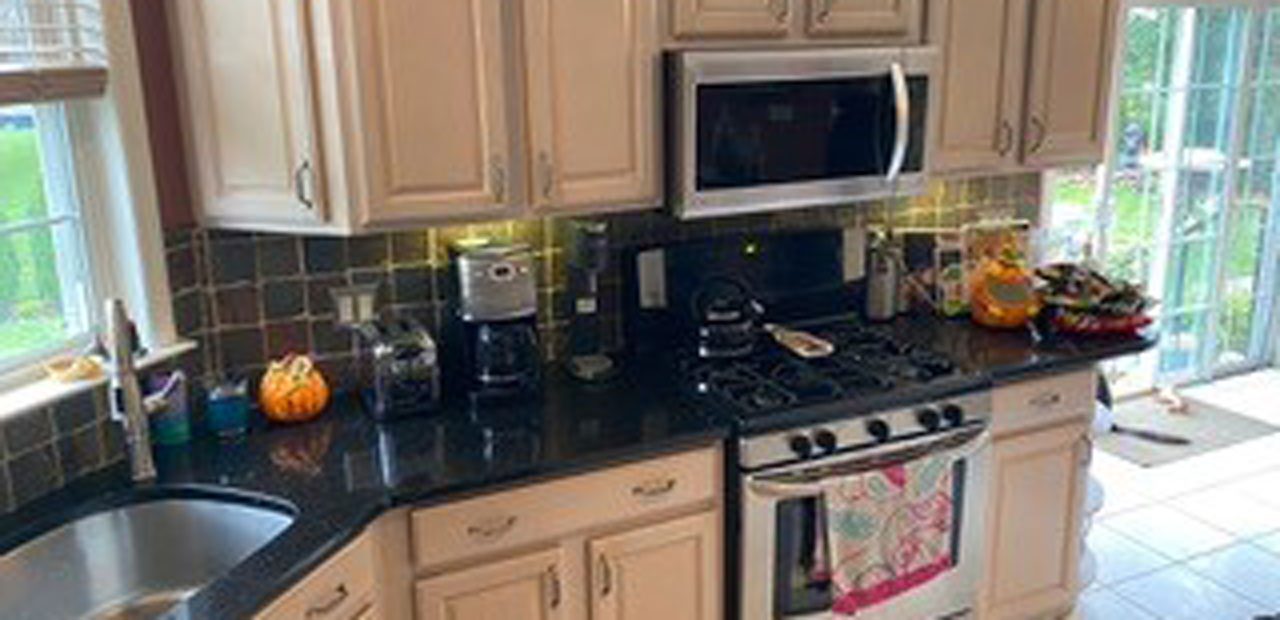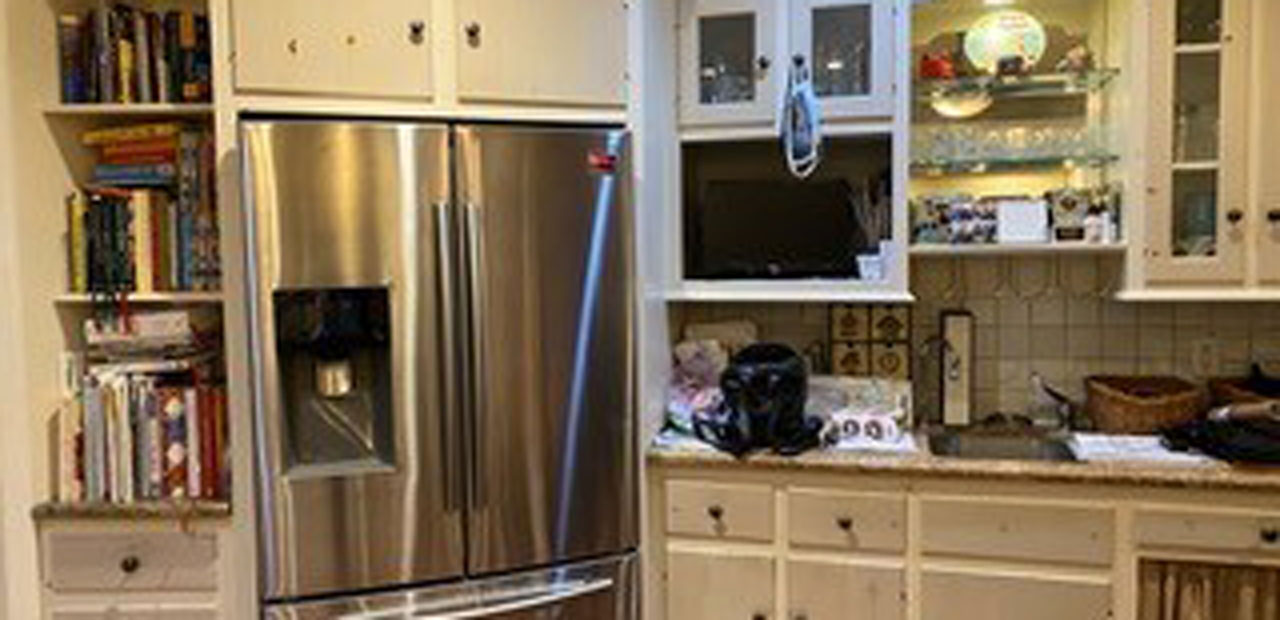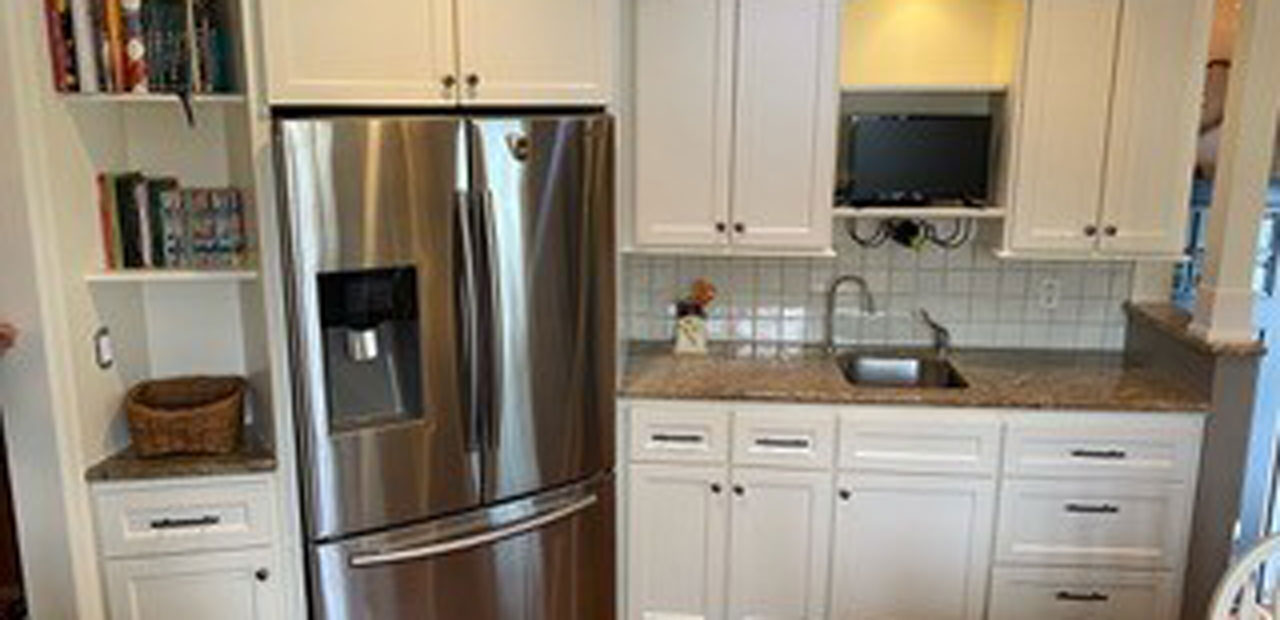 The original kitchen featured many trends of the early 2000's: oak cabinets, black appliance, dark granite and backsplash to match. Our team completely brightened up the space by refacing the cabinets with white shaker, installing subway tile backsplash and white counters with dark veining. Stainless steel appliances replaced the black to finish off the transformation.
A beautiful refacing done with a darker shaded cabinet look. Also, a needed addition of cabinets below the sink to make more use of cabinet space.
A true white to white redoor with only the doors being updated. Raised panel doors were replaced with white shaker and black matte hardware to match the existing counters.
This kitchen had very high quality cabinets, but all in darker tones which the owner disliked. Her style shines through in the updated look a fresh but still a traditional look in Snow White with Charcoal Glaze.
This kitchen in an older home and very dated, with older wood cabinets, diagonally installed (!) hardware, and a low wall separating kitchen and dining areas in the same space. The owner wanted to update and refresh the space, with all new white cabinets, and a reconfiguration of the space to create one room.
Cabinets refaced from off-white slab doors to white shaker, with the addition of new counters and backsplash tile.
Wood to white refacing featuring white shaker doors. Matte black hardware, new counters, white subway tile backsplash, and new light fixtures topped off the new farmhouse look to the space.
Wood to white refacing project in Glen Rock, NJ. White shaker doors, new hardware and subway tile backsplash all new elements that were added to the kitchen.
A white to white cabinet redooring to clean up the face of these cabinets. Flat panel doors swapped for white shaker doors, with doors added to some previously open shelved cabinets. The existing counters and backsplash tile meshed with the new additions.