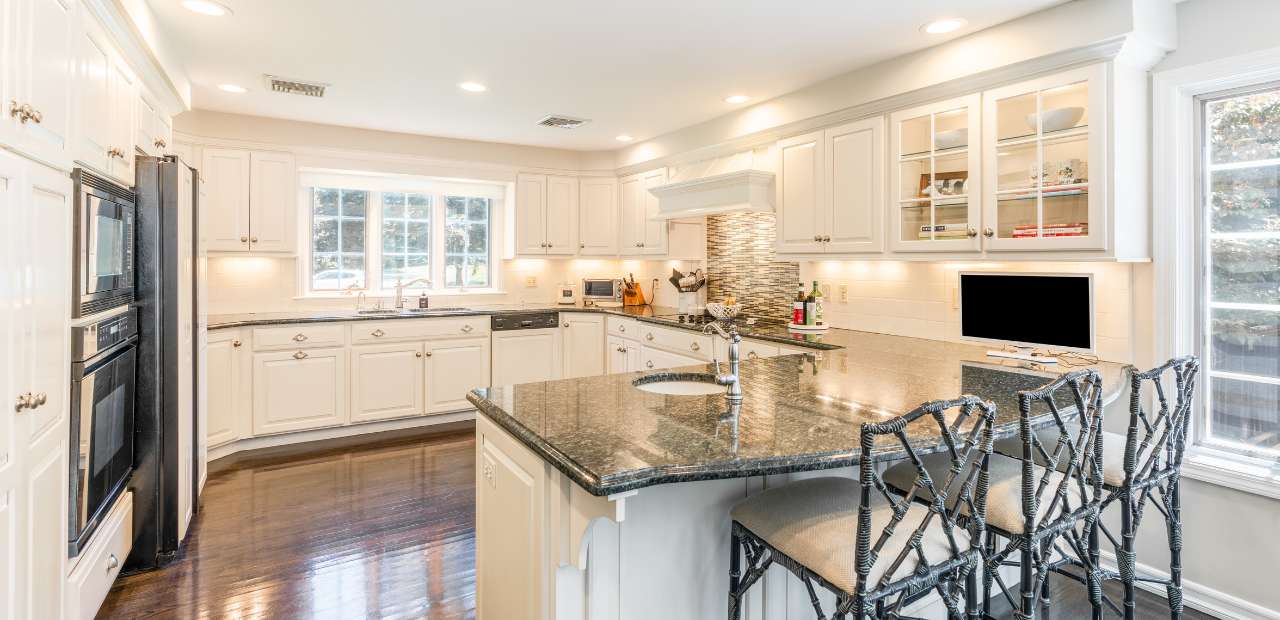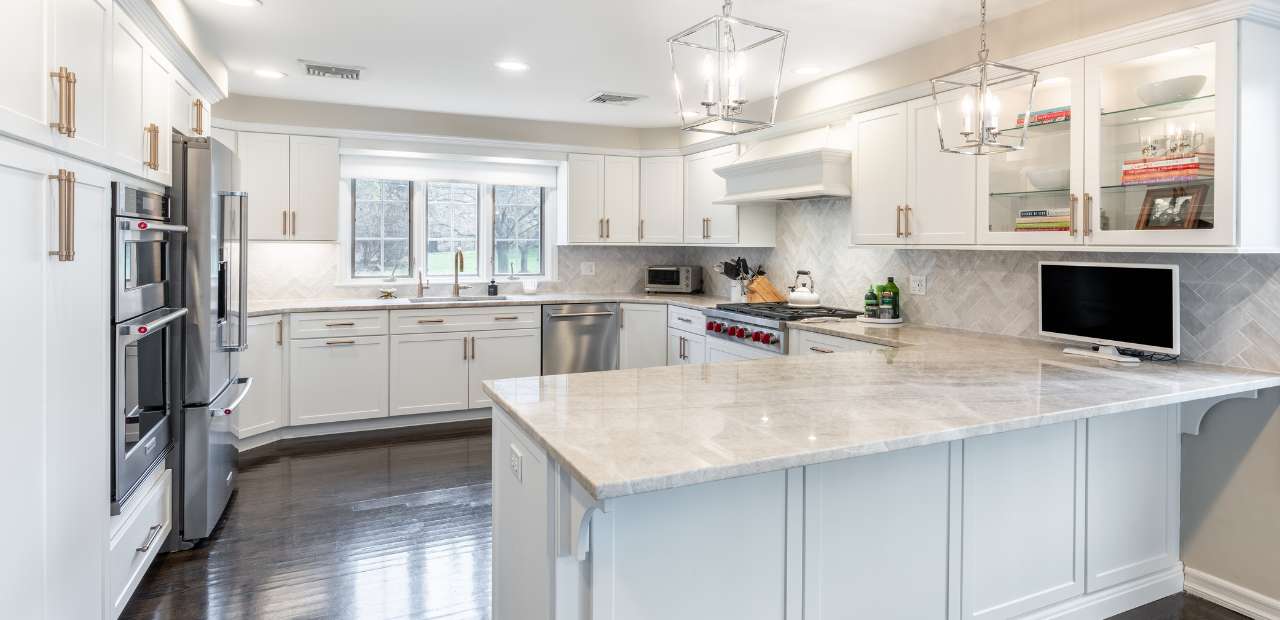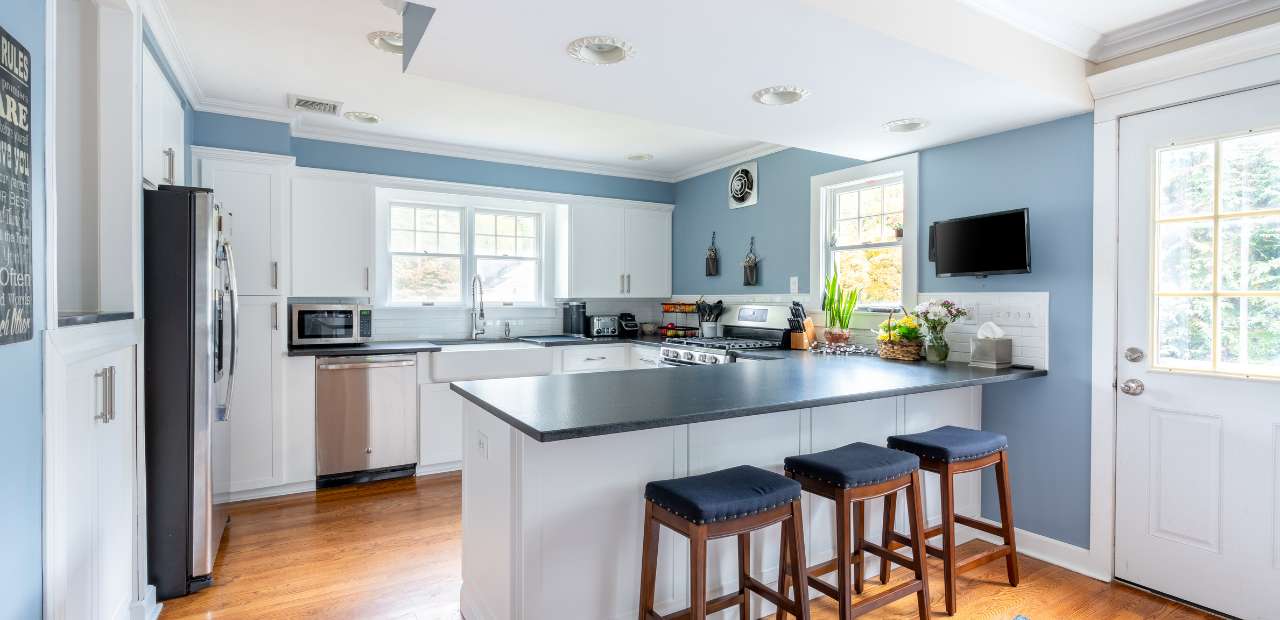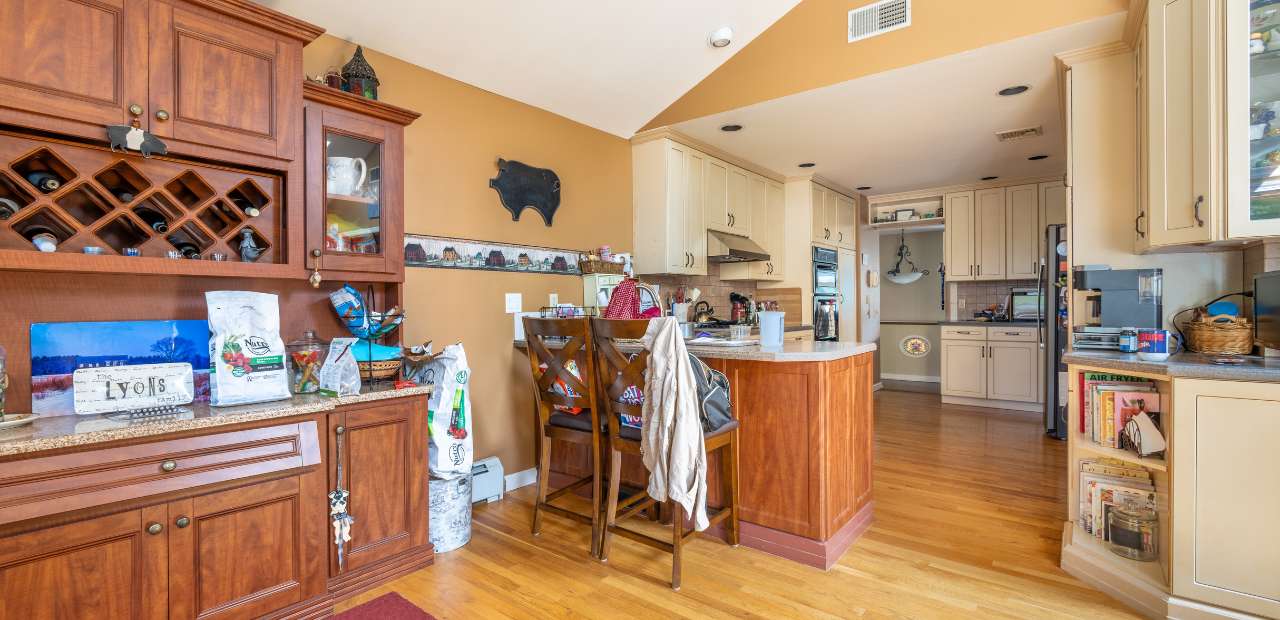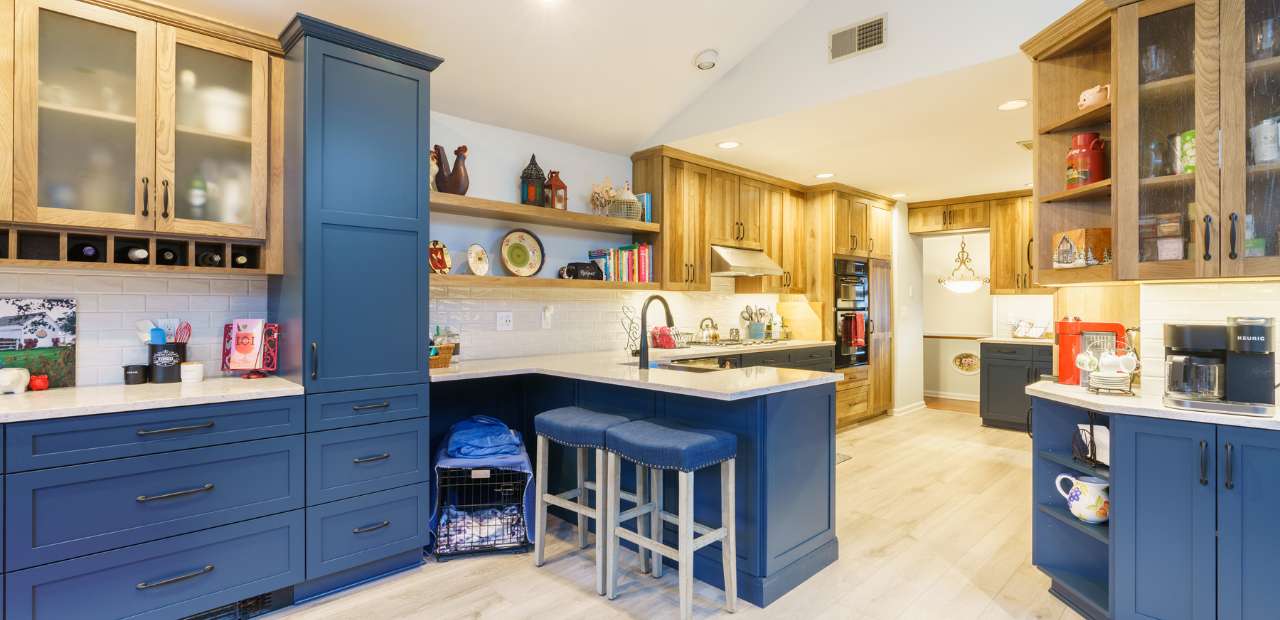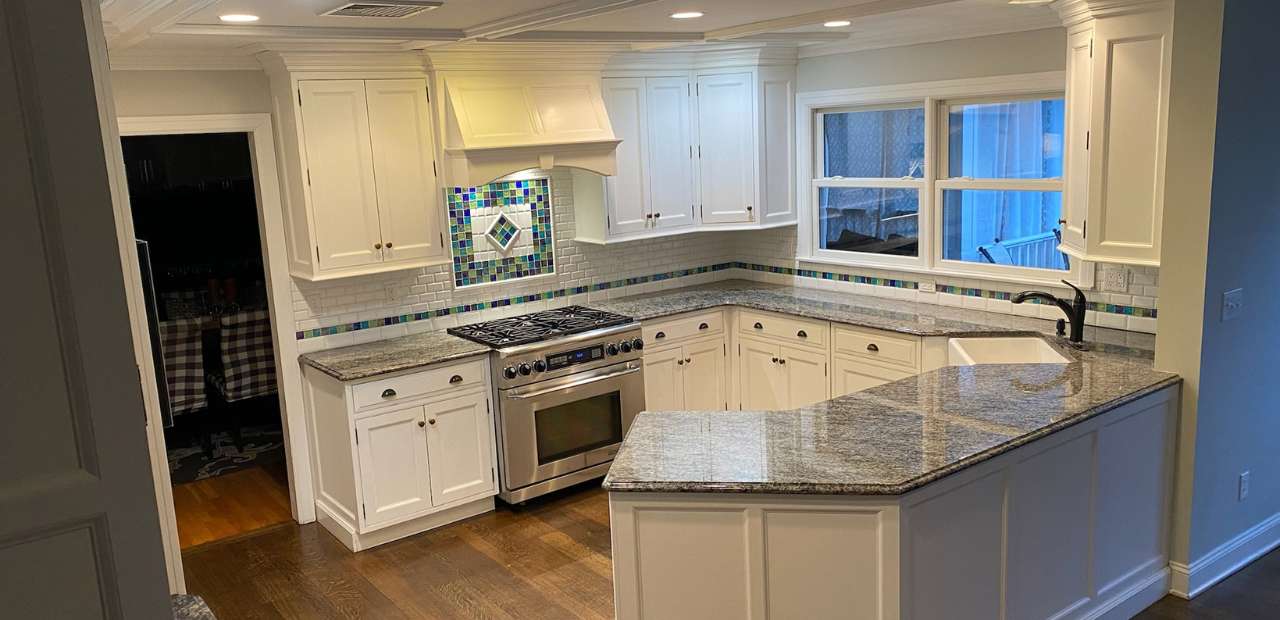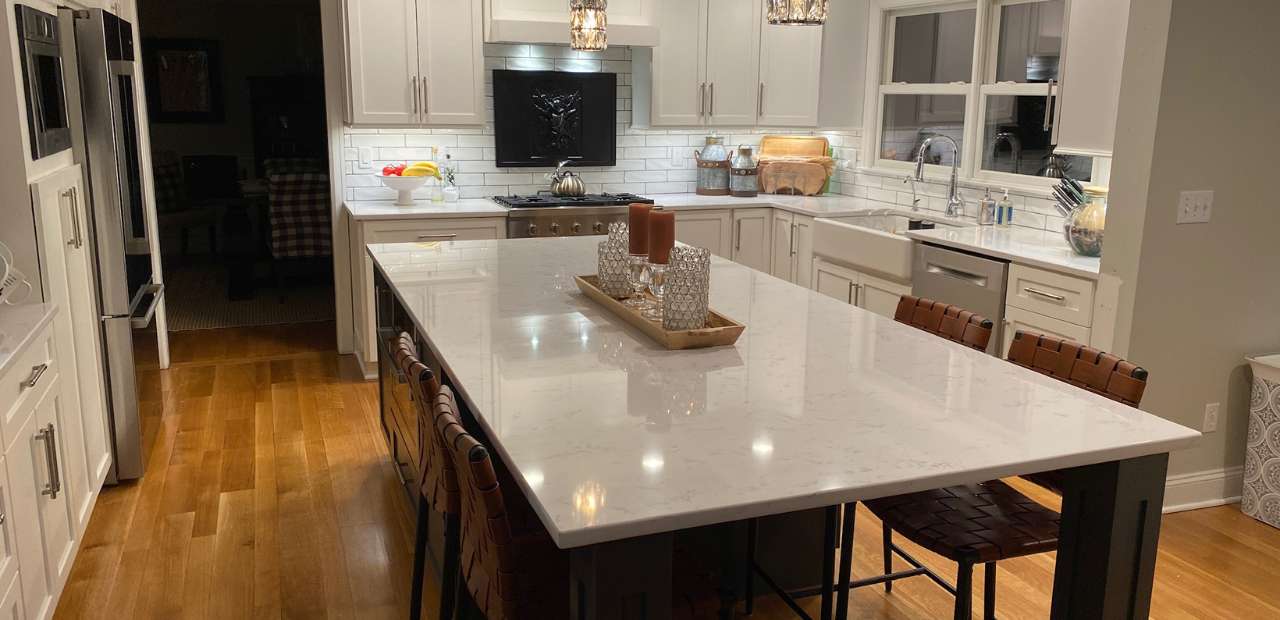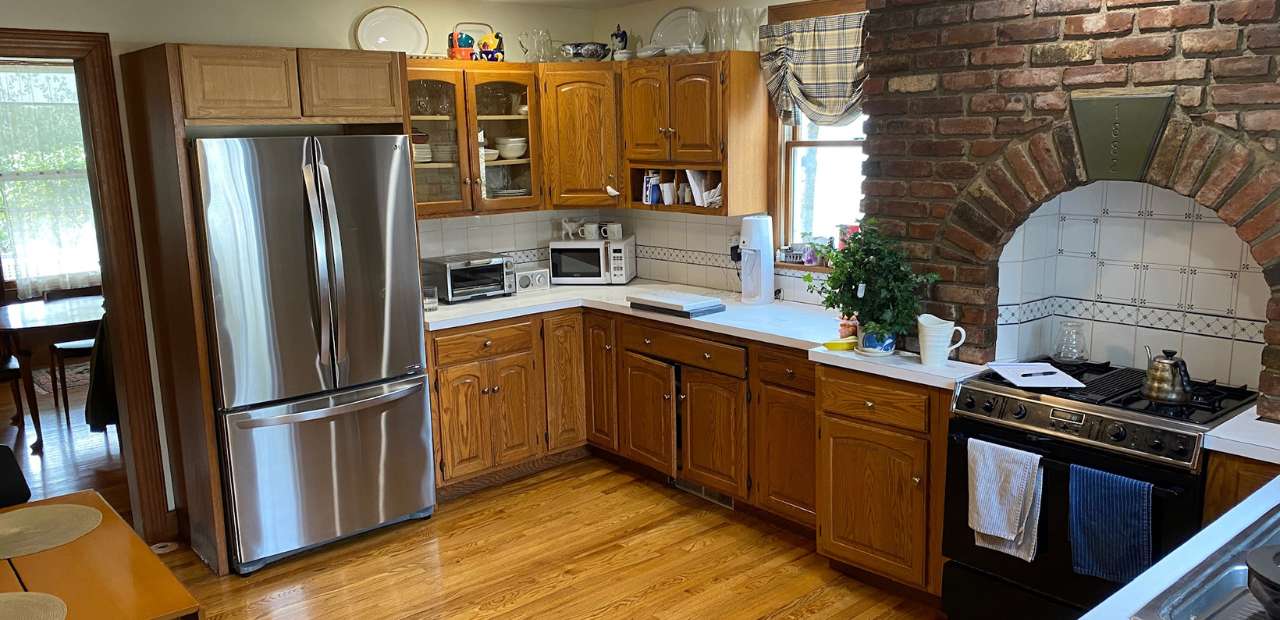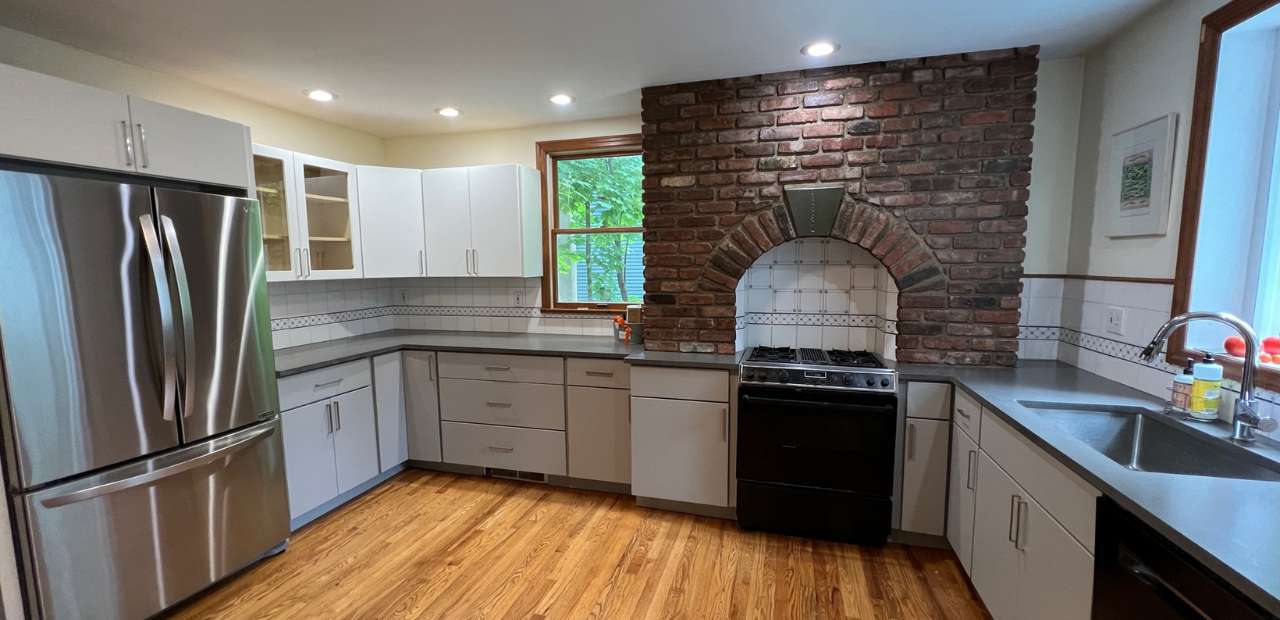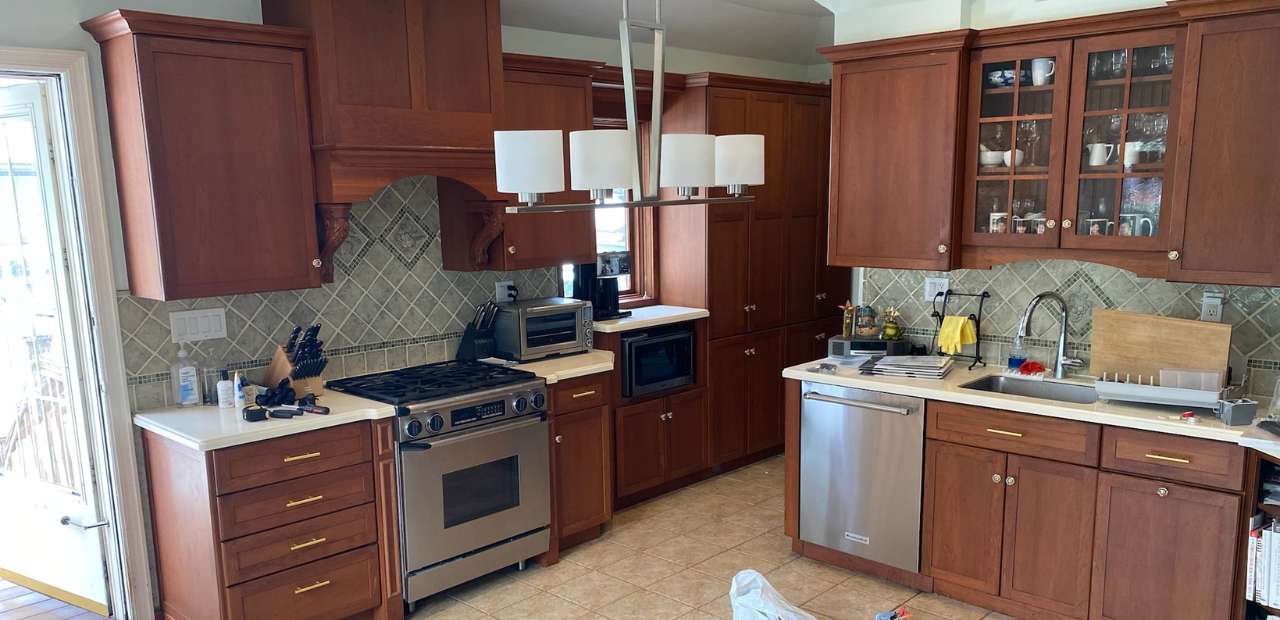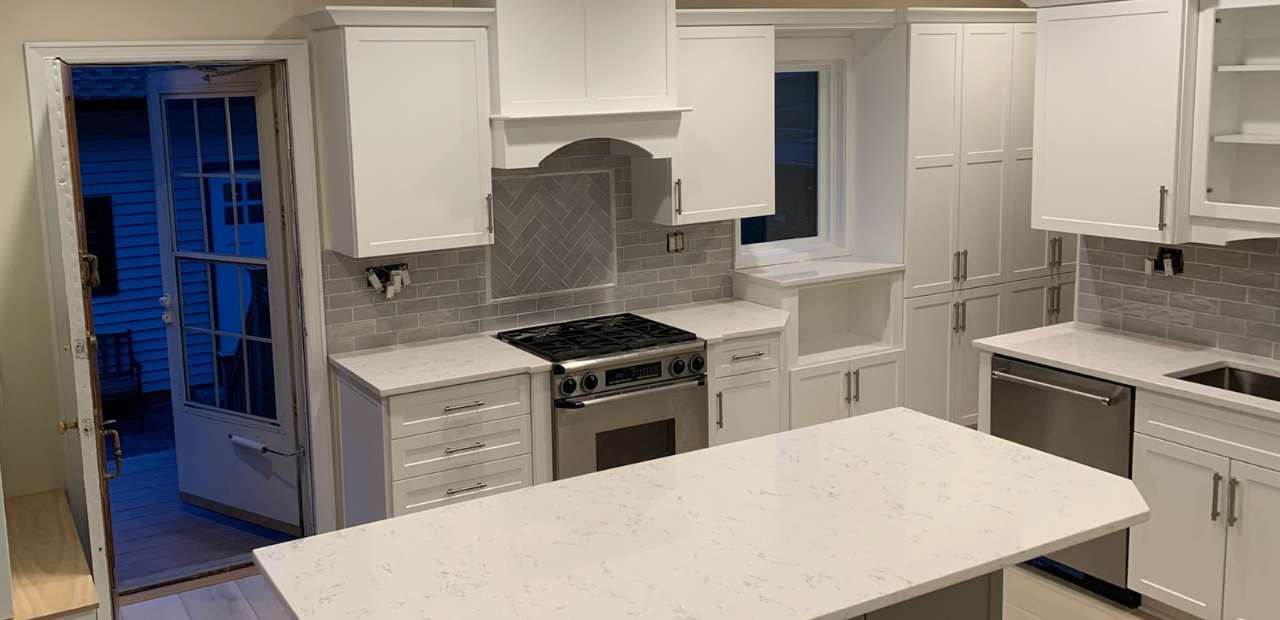 Quality is key, and not all reface jobs are obvious at first glance. This project has all of the bells and whistles added in the tune-up, pull out drawers, spice racks, lazy susans. White cabinets with new backsplash and countertops update this look to timeless!
This classic reface is the core of what we do. Updated shaker style replaces outdated and worn out. A new counter top, backsplash and paint color complete the update and bring this project new life!
This reface plus is a remarkable transformation of outdated traditional to modern transitional. The new space is clean, dynamic and even more functional for the client's needs. Shaker style in both Marine Blue and Hickory pairs beautifully for a clean look that still feels warm.
This reface plus project boasts a new custom designed island. The new layout and reface brings this kitchen from past to present!
Historic home update. Refaced to a modern, lighter and brighter look.
This reface plus project lightened up their outdated look while adding a new island for entertaining.