Projects by Kitchen Tune-Up Flagstaff, AZ
The projects you see here are all real remodeling jobs, in homes like yours. They're not fantasy pictures of designer showrooms—they're kitchens families use every day. These projects, by Kitchen Tune-Up locations around the country, show how we tailor remodeling to fit homeowners' unique needs and realistic budgets!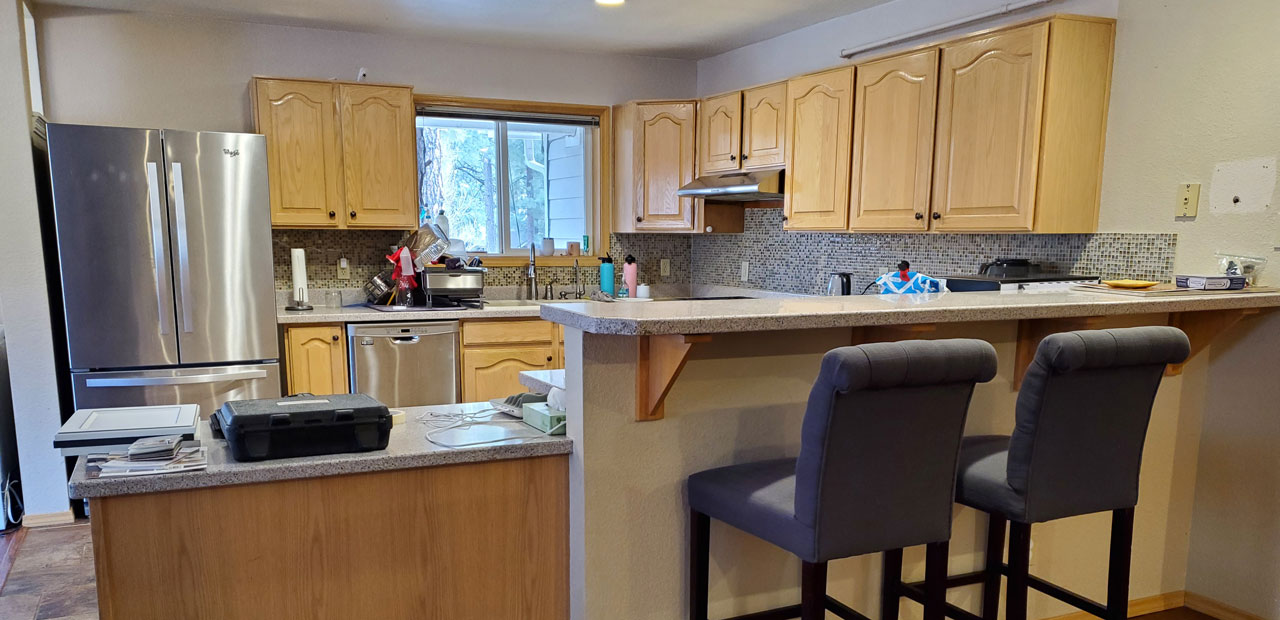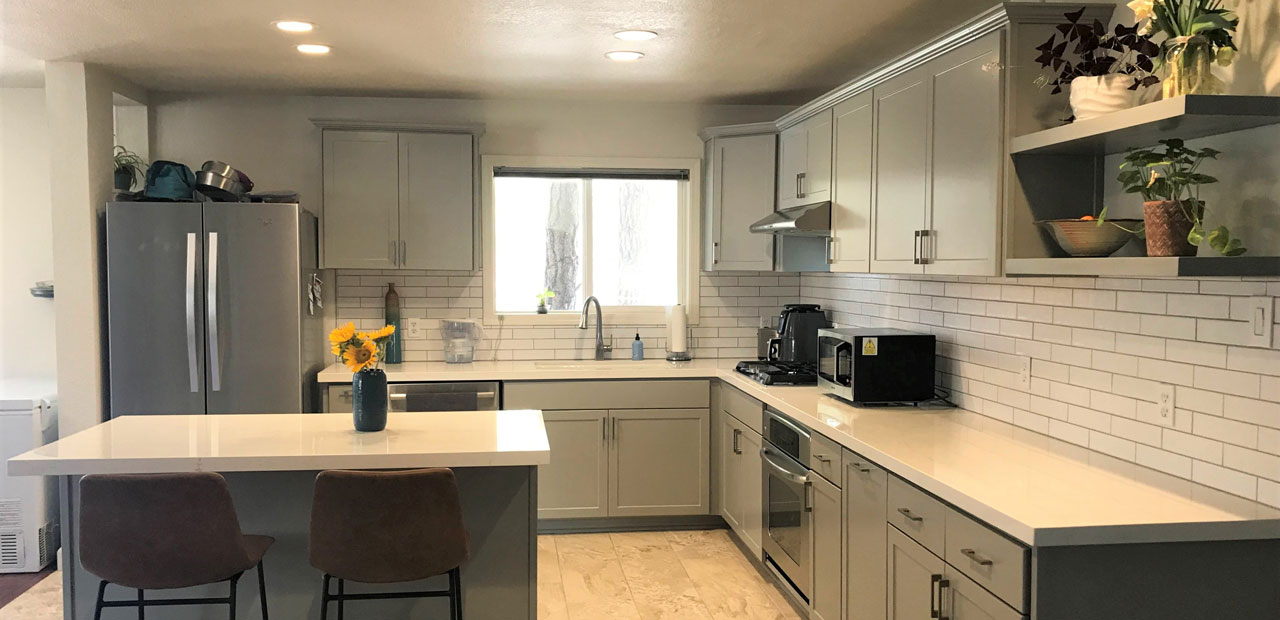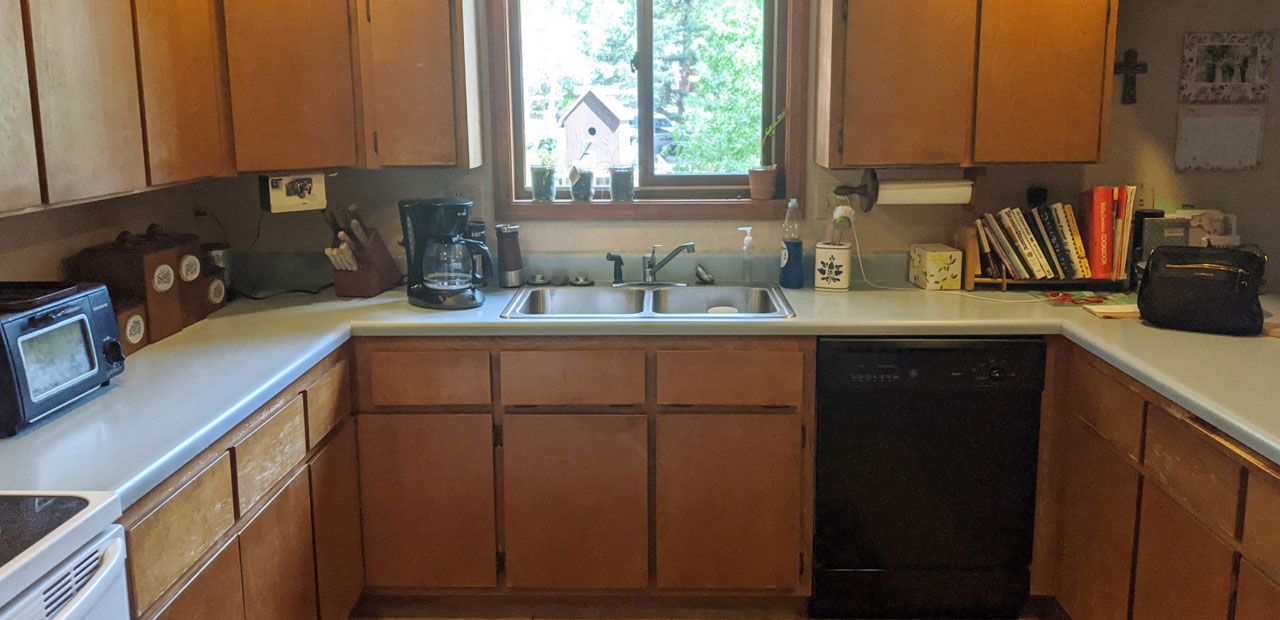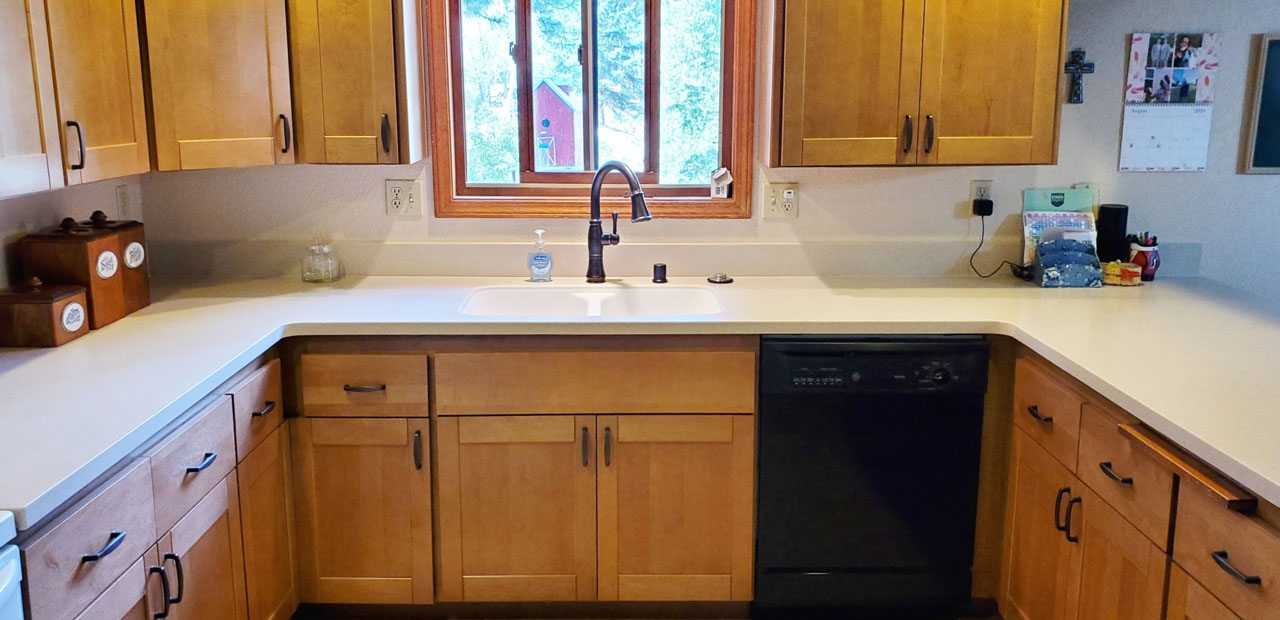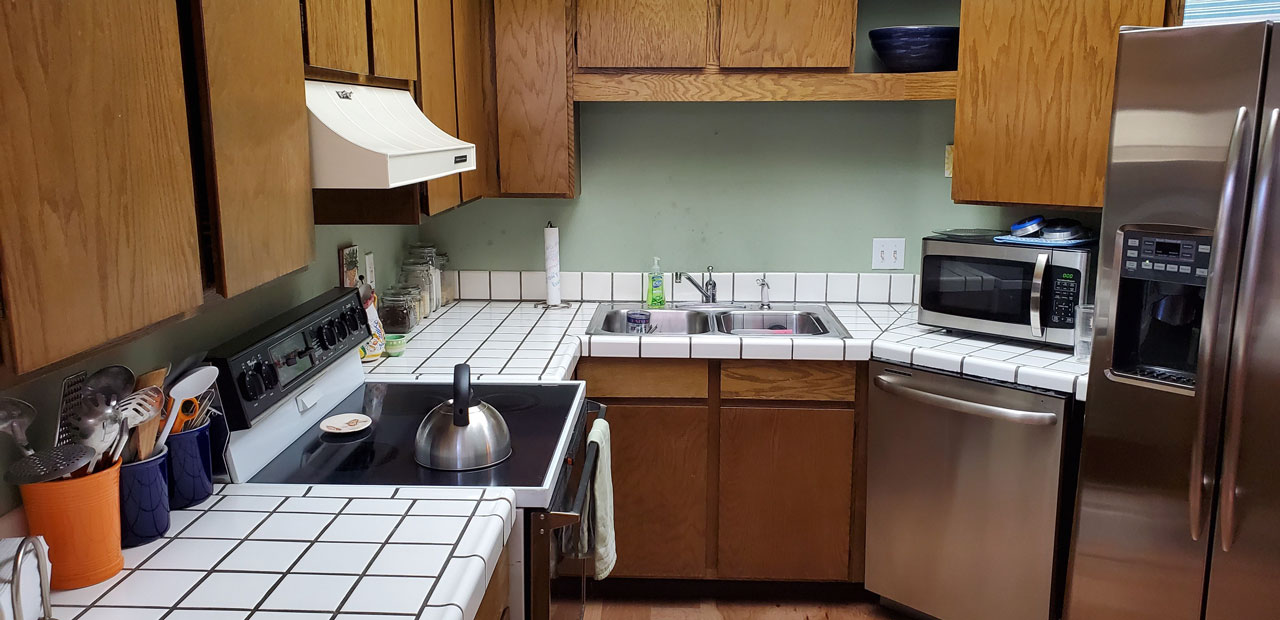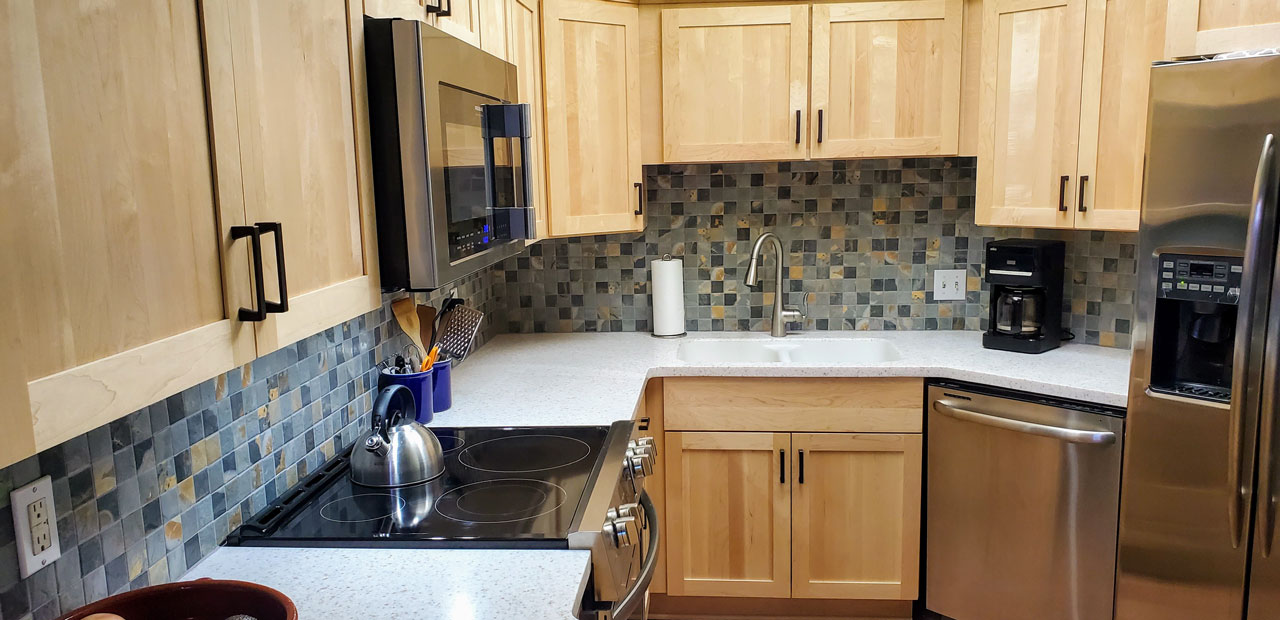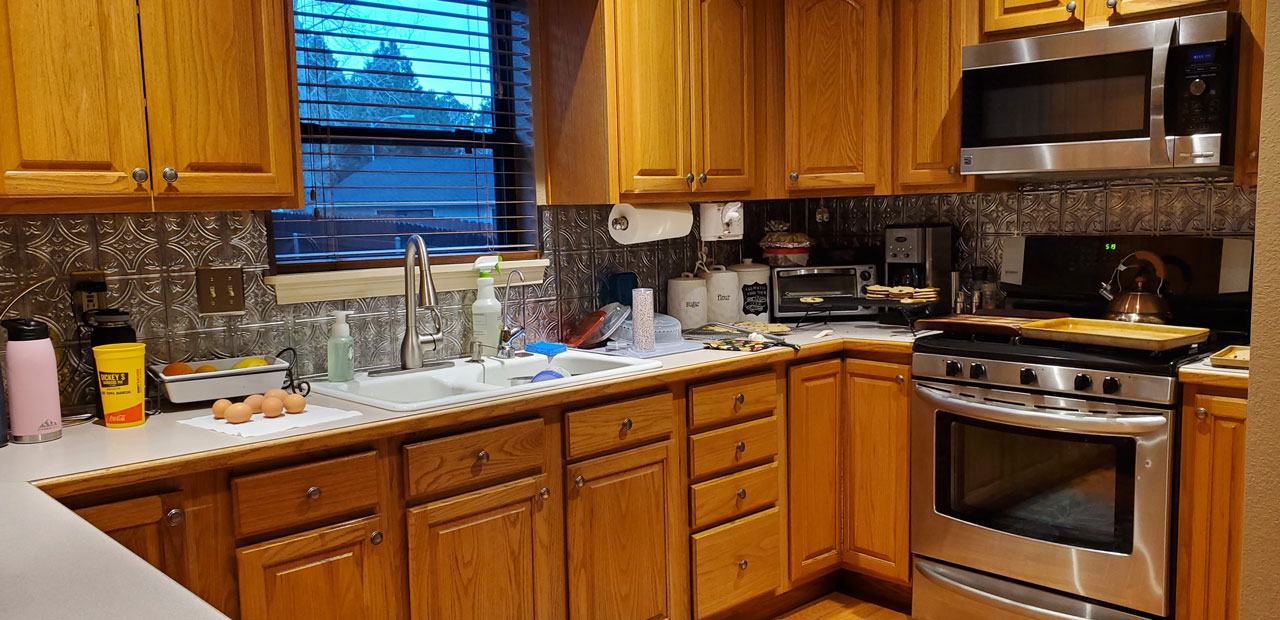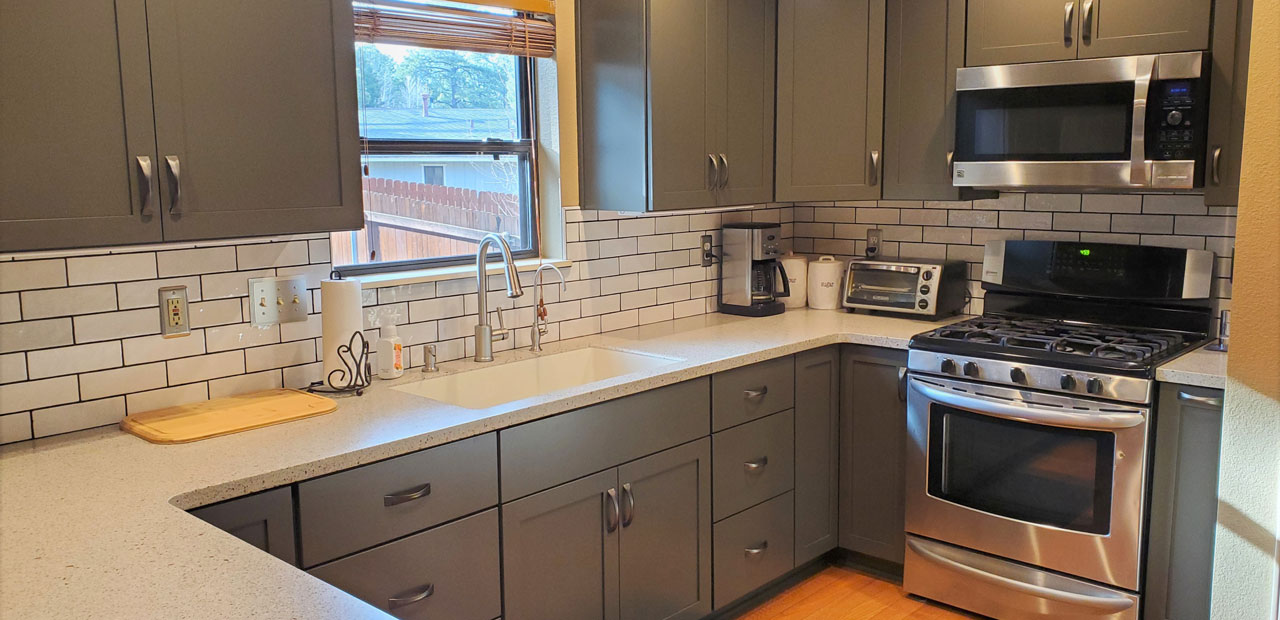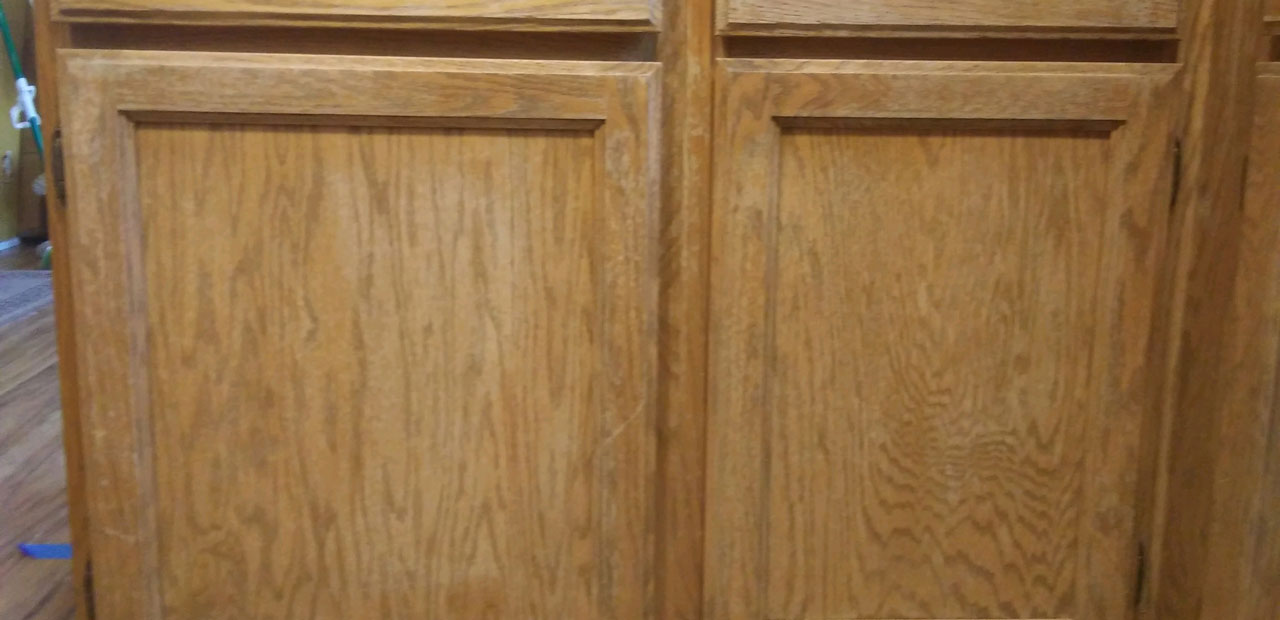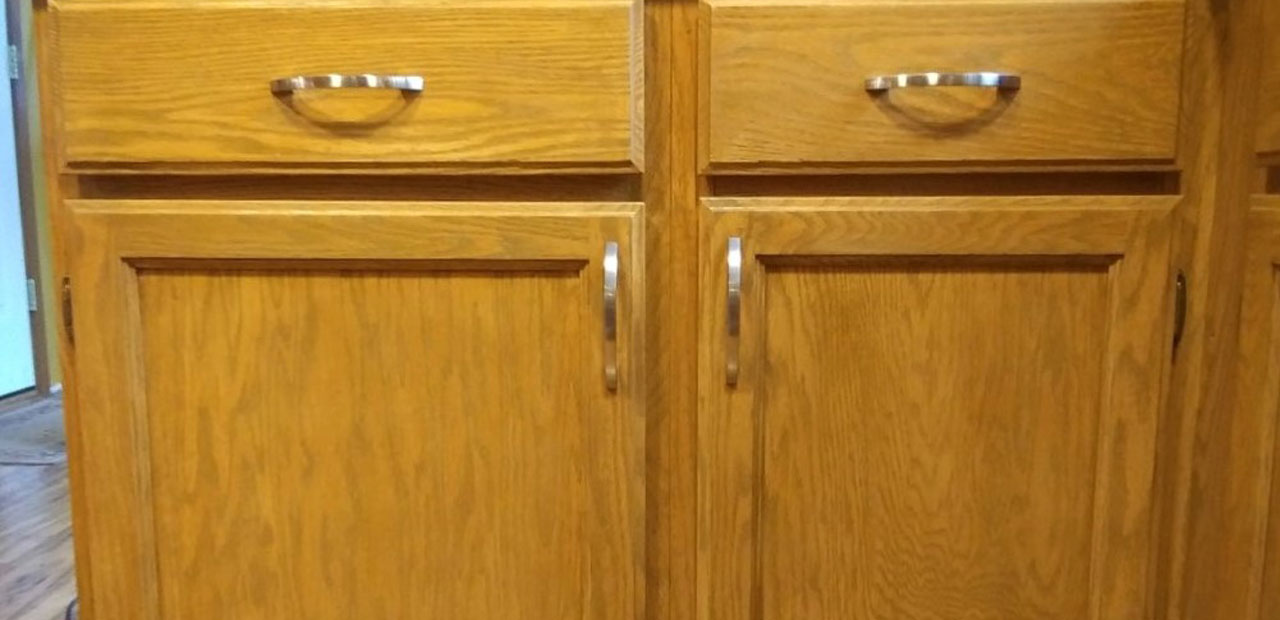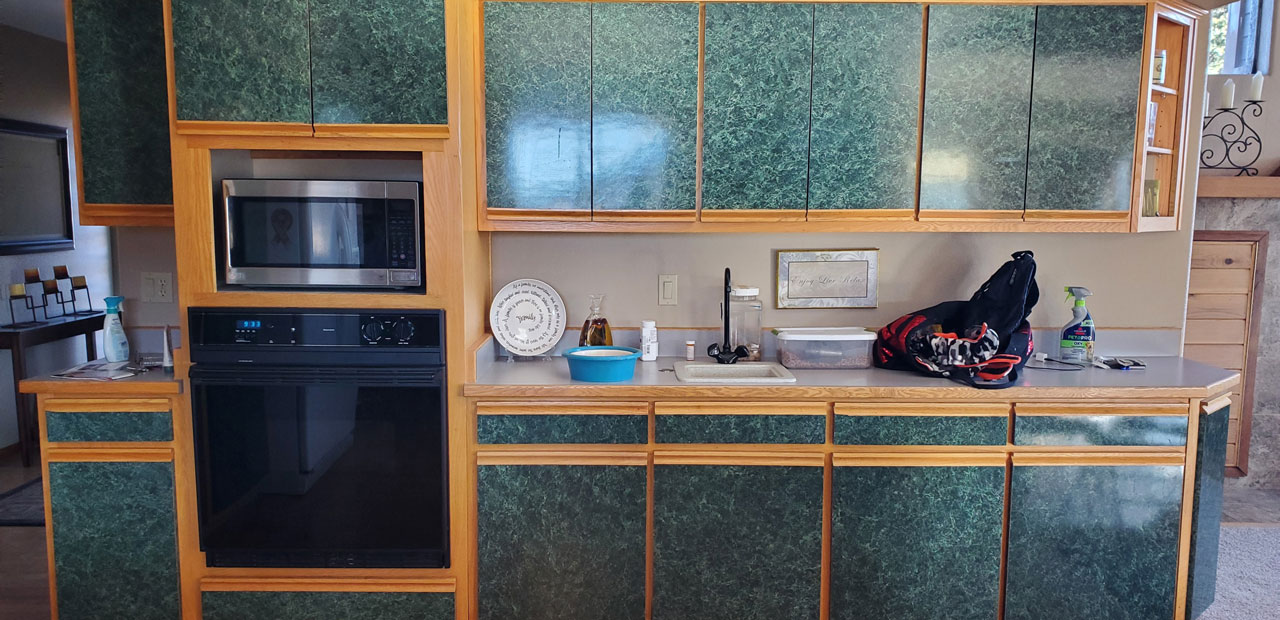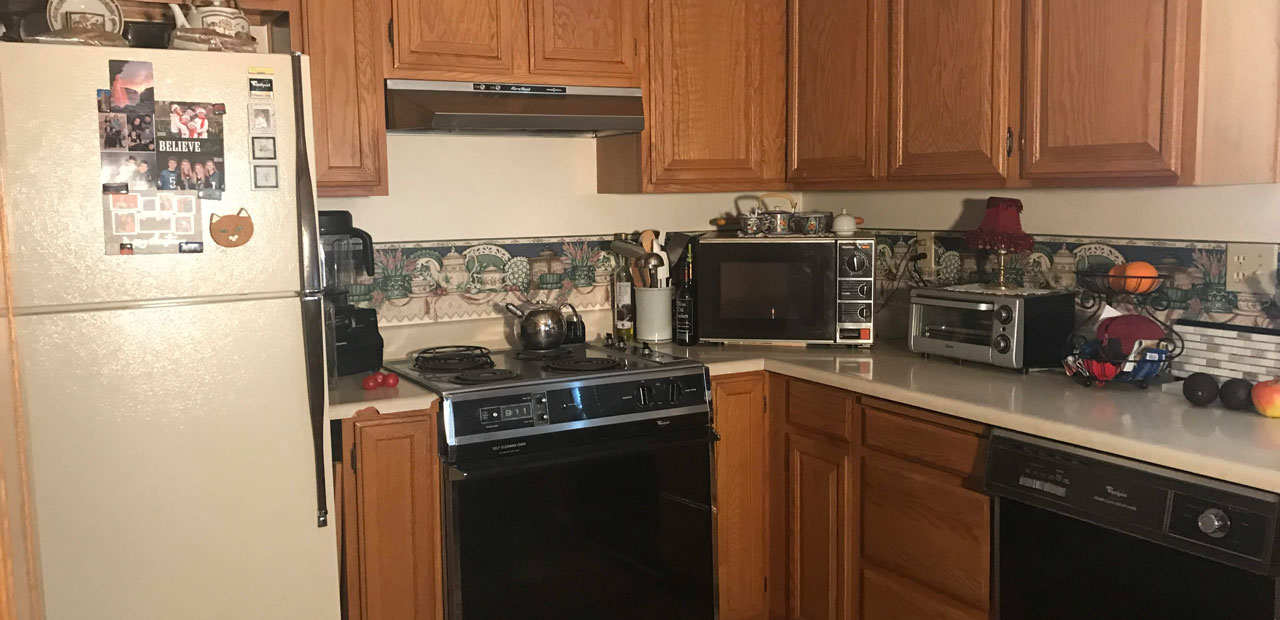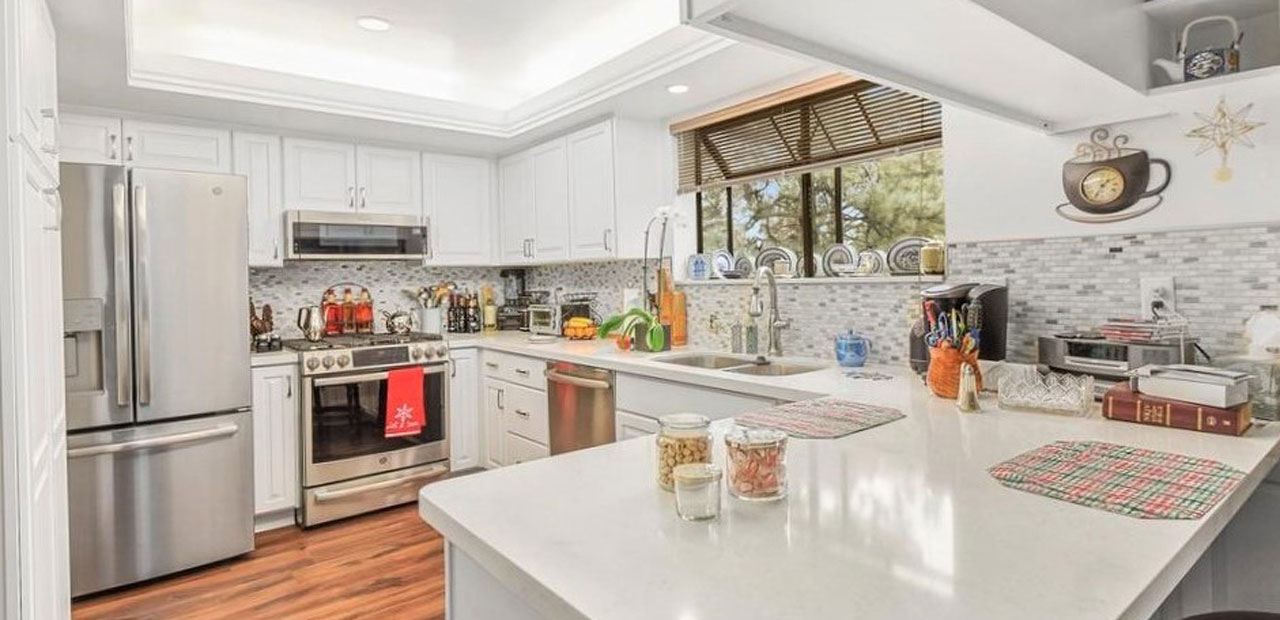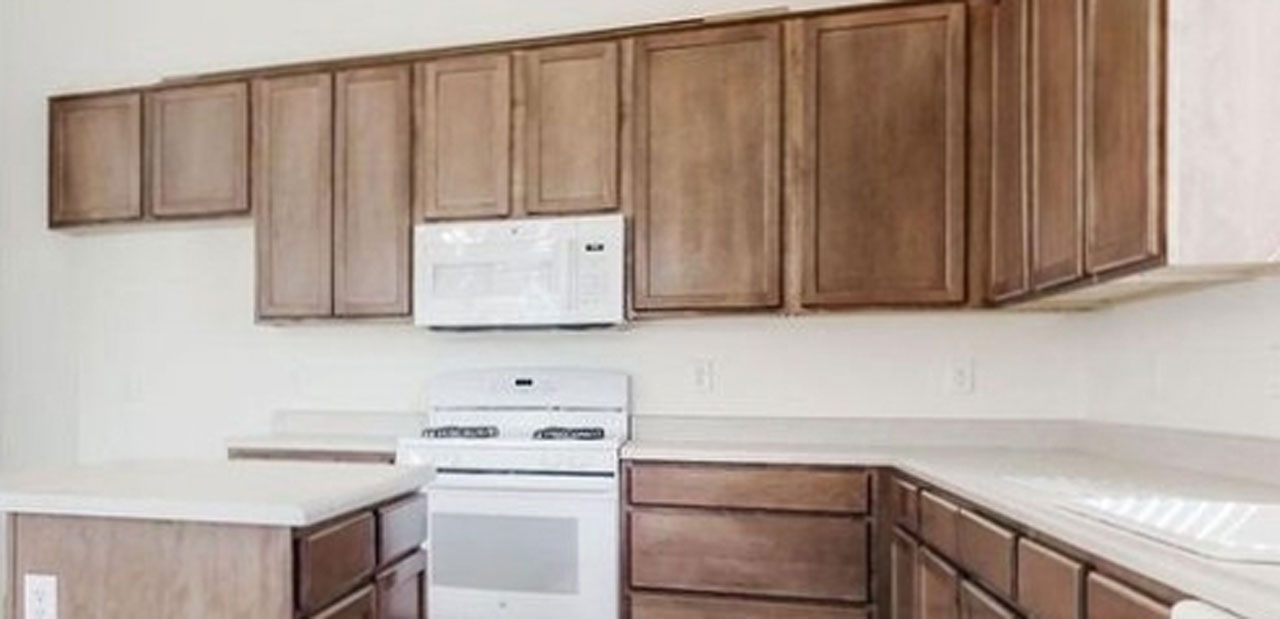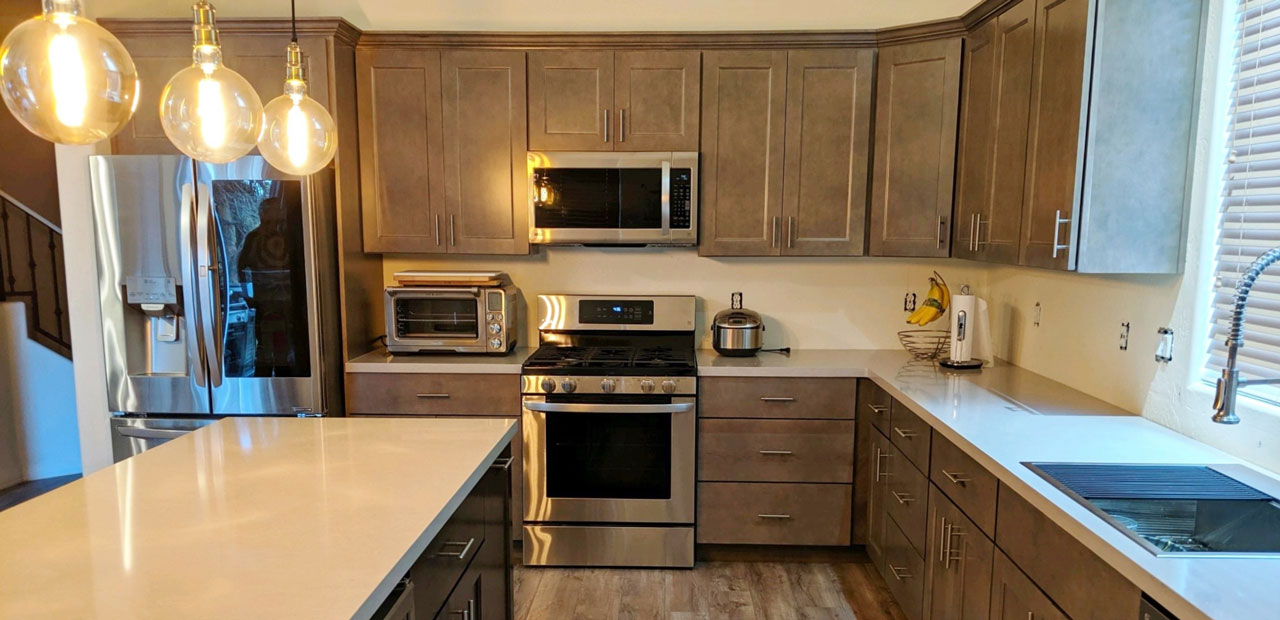 A beautiful kitchen transformation featuring multiple popular trends: cabinets refaced with gray shaker doors, white subway tile backsplash, floating shelves and white countertops. The layout also opened up with the removal of the bar seating, which was replaced with a kitchen island.
Another remarkable wood to wood cabinet refacing, taking the flat panel doors and replacing them with maple shaker doors stained caramel. New hardware was added on and new countertops replaced the dated laminate for a fresh look.
This kitchen when from incredibly dated to just plain incredible. Flat panel doors and tiled countertops were updated to natural maple shaker doors and granite counters. Backsplash and new appliance completed this transformation to a completely new kitchen.
A stunning new cabinets project in Flagstaff, AZ! Dated oak cabinets and metallic backsplash were replaced with sleek new shaker doors painted urban bronze, with the addition of subway tile backsplash and new countertops. The new space looks years newer!
Our proprietary one day wood restoration process is performed on worn cabinets in a homeowner's kitchen. Color vibrance was restored, and hardware was added to prevent wear reoccurring from opening and closing the doors.
A drastic improvement to this dated kitchen with green and wood doors, refaced to clean, classic oak shaker doors. New hardware and countertops installed to the fresh look.
This Flagstaff, AZ kitchen originally looked straight out of the 70's and was long overdue for a makeover. Our team refaced the cabinets with white raised panel doors, new backsplash and countertops were also installed to match. New stainless steel appliance were added to finish off this bright new space!
The original kitchen space was a blank canvass ready for a transformation. New cabinets were installed with maple shaker doors with a smoke stain. Stainless steel appliances were added in, and new light fixtures gave a warm ambience to this new space.
From a quick Tune-Up to a full reface . . . we do it all!
Transform your Kitchen in as Quickly as a Day
Find Out More