Projects by Kitchen Tune-Up Colorado Springs, CO
The projects you see here are all real remodeling jobs, in homes like yours. They're not fantasy pictures of designer showrooms—they're kitchens families use every day. These projects, by Kitchen Tune-Up locations around the country, show how we tailor remodeling to fit homeowners' unique needs and realistic budgets!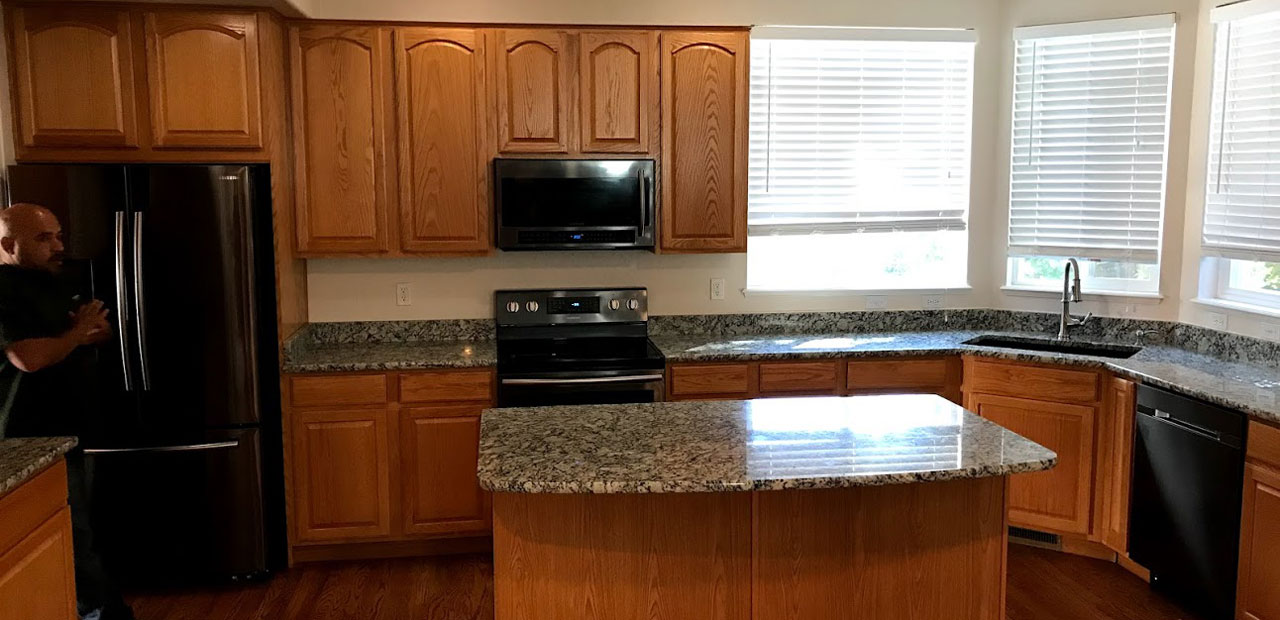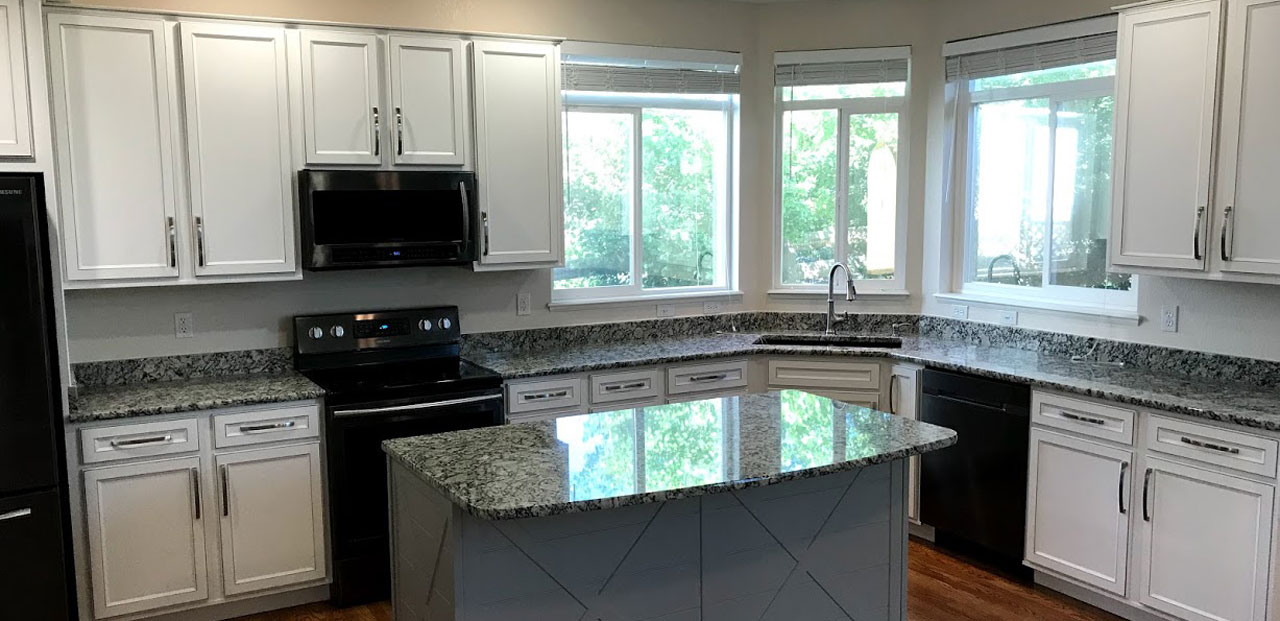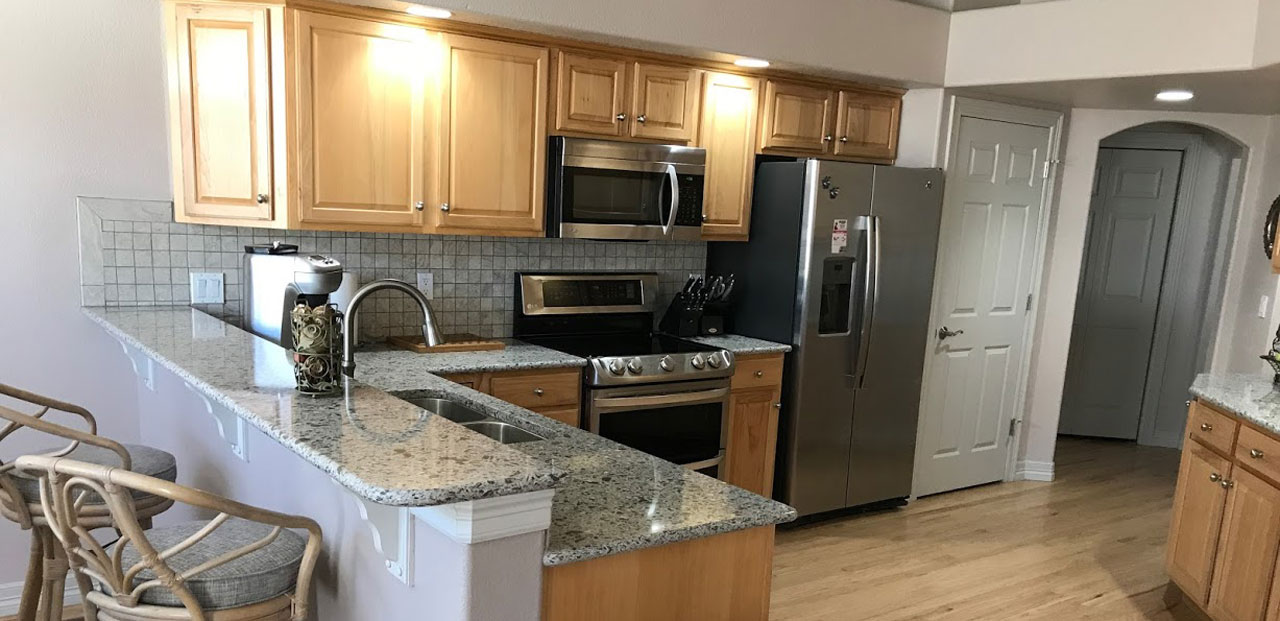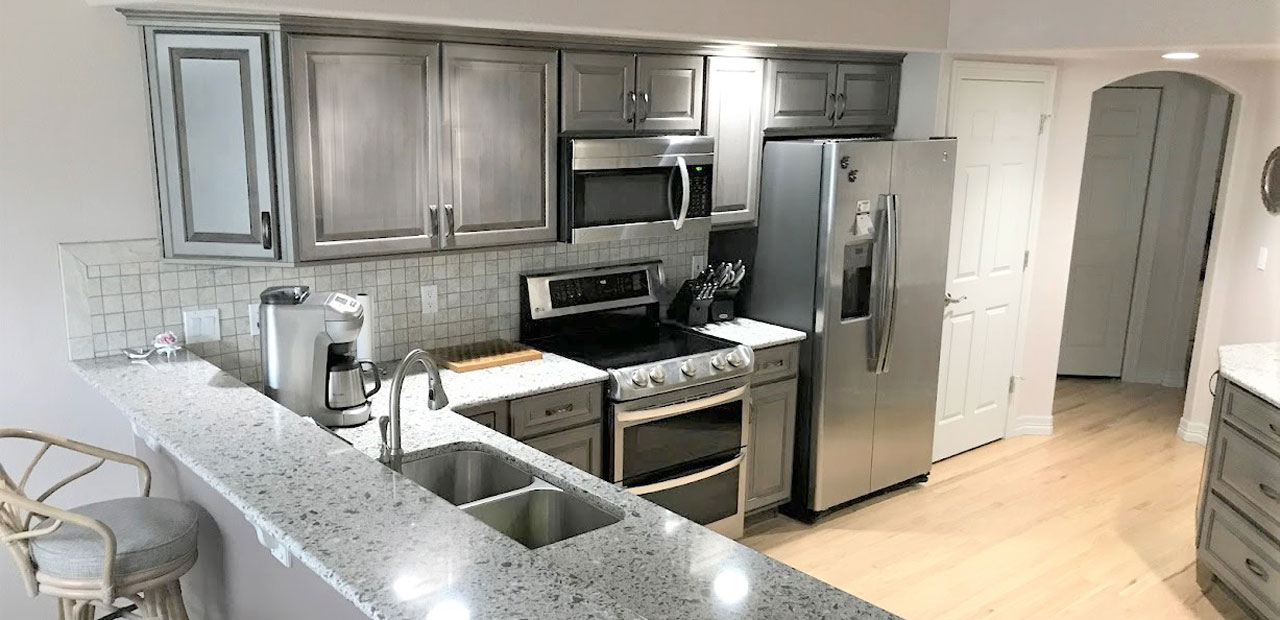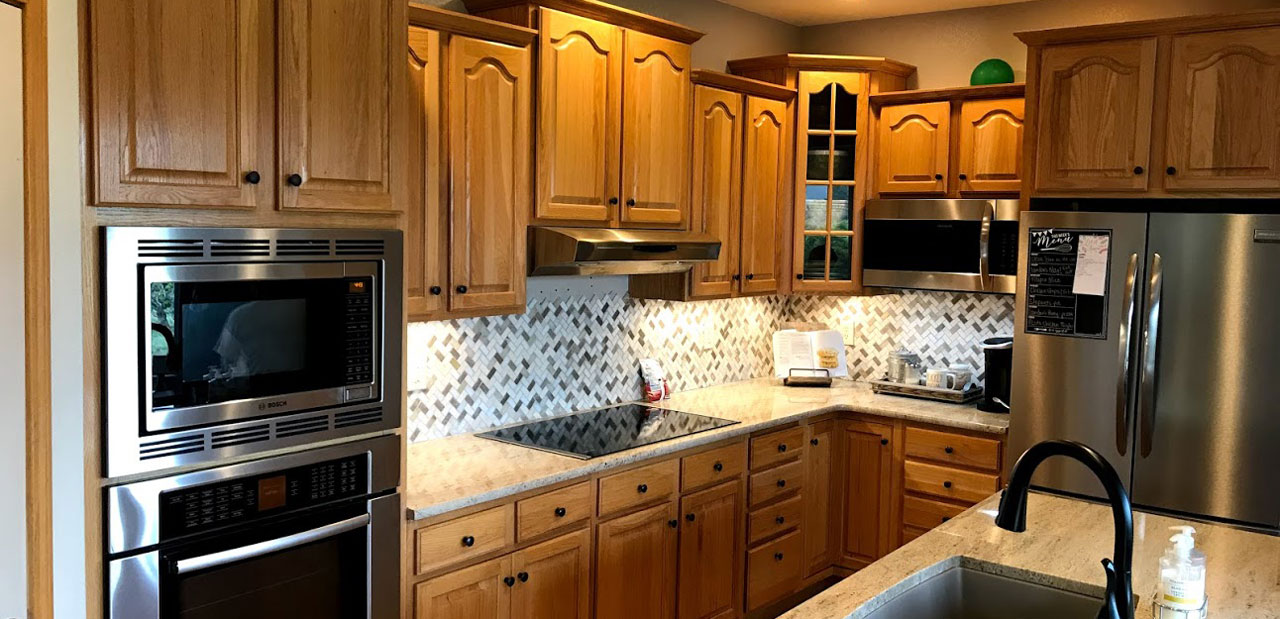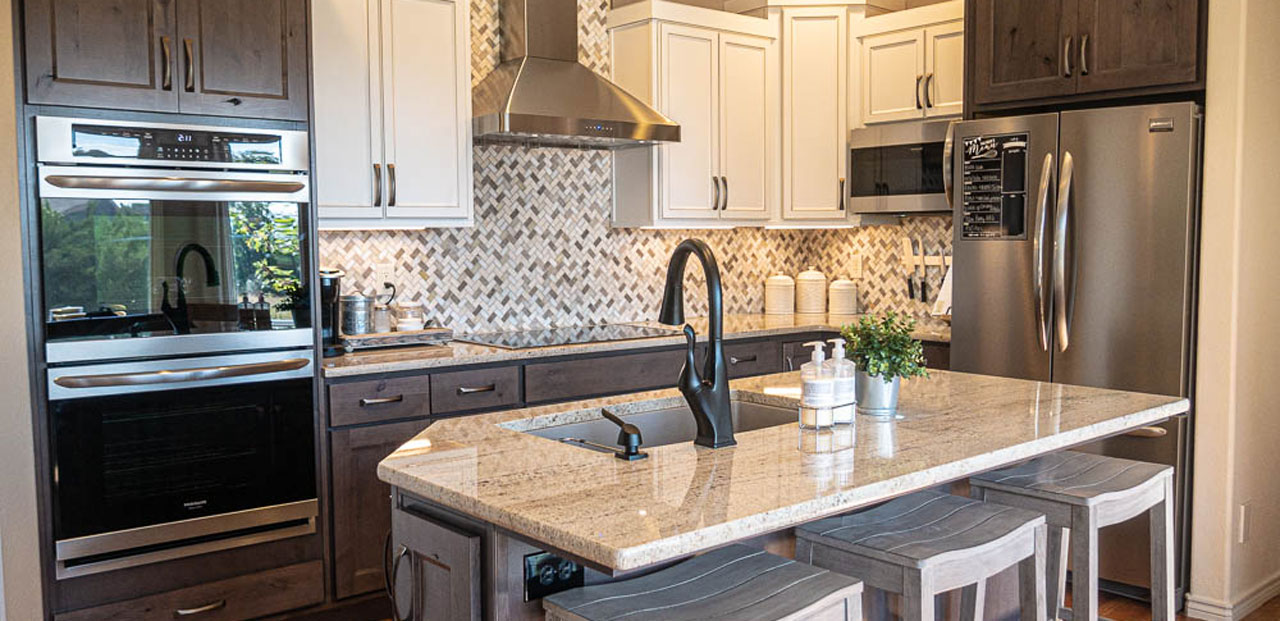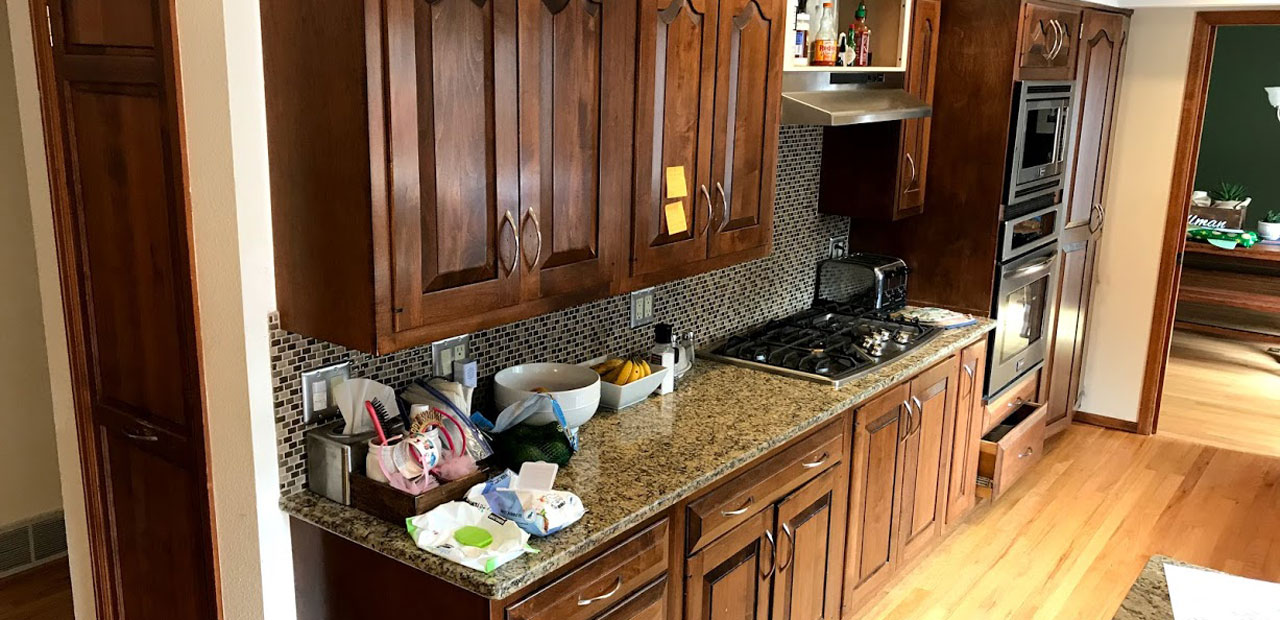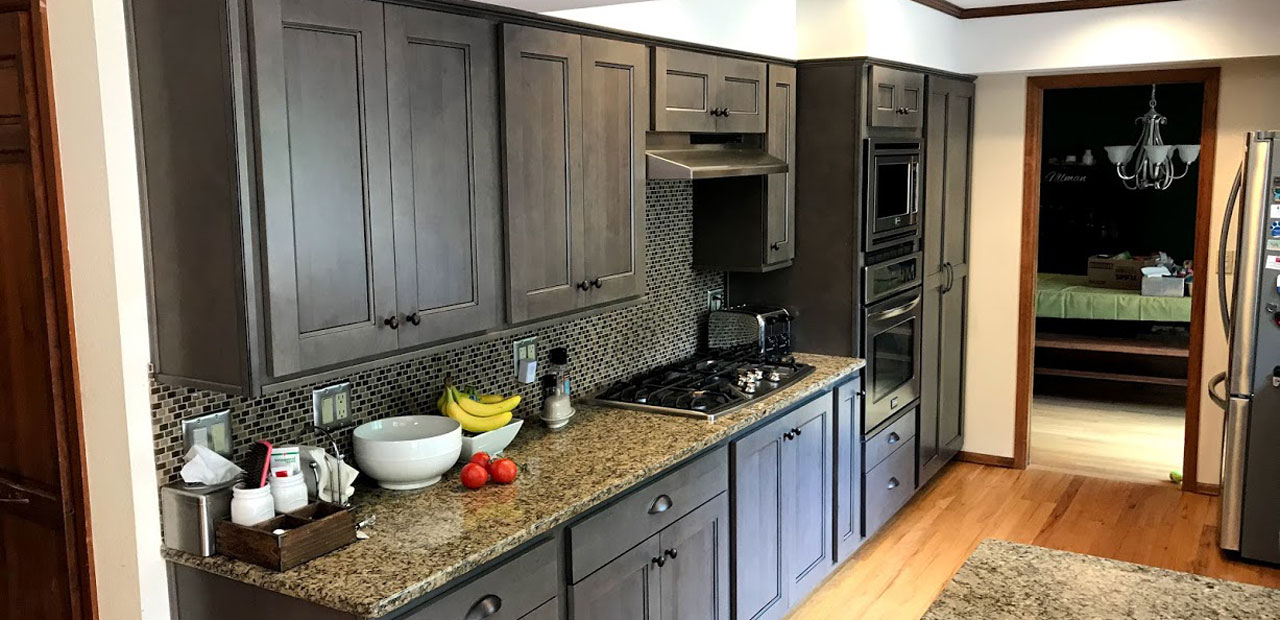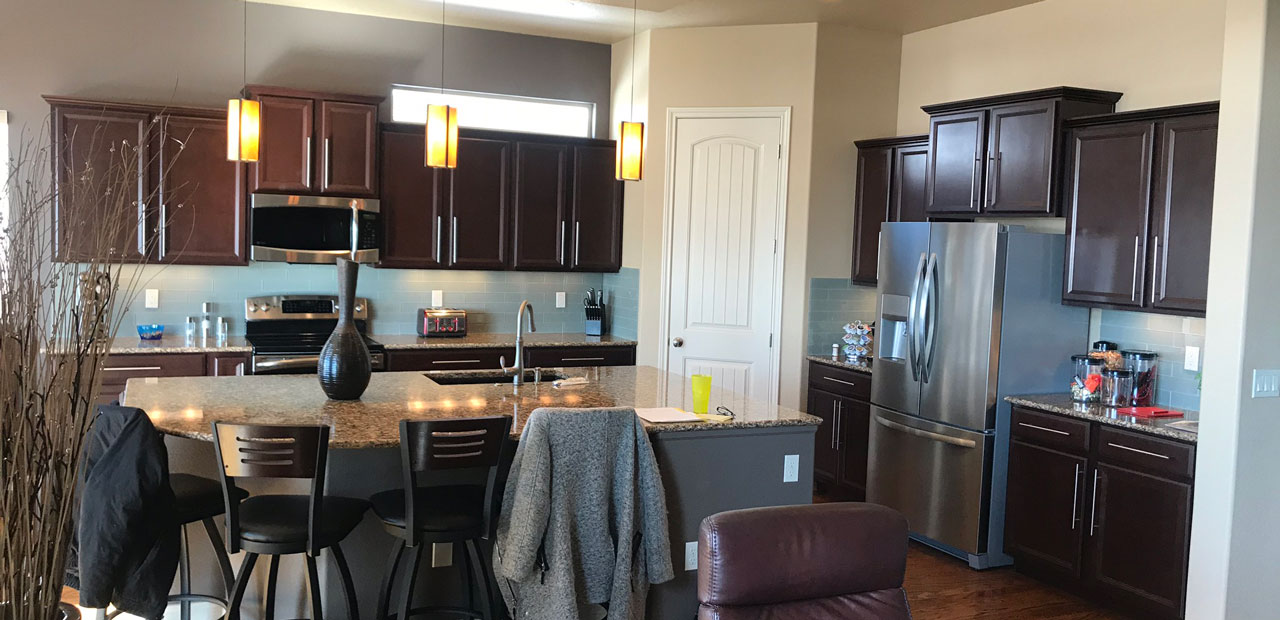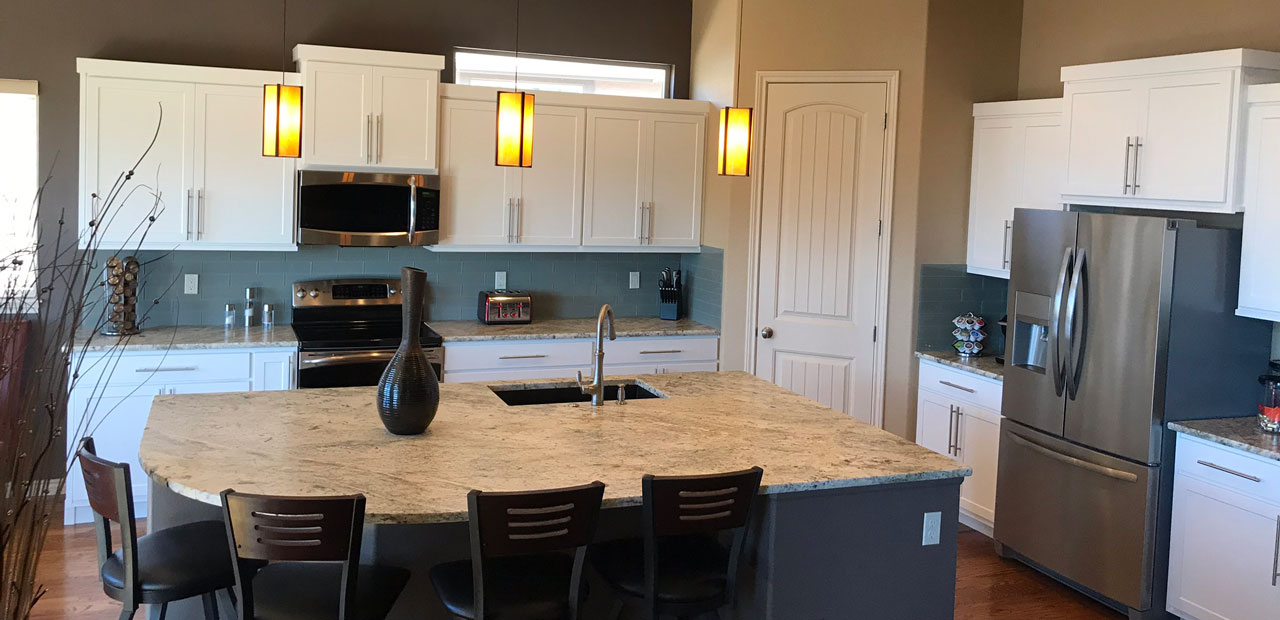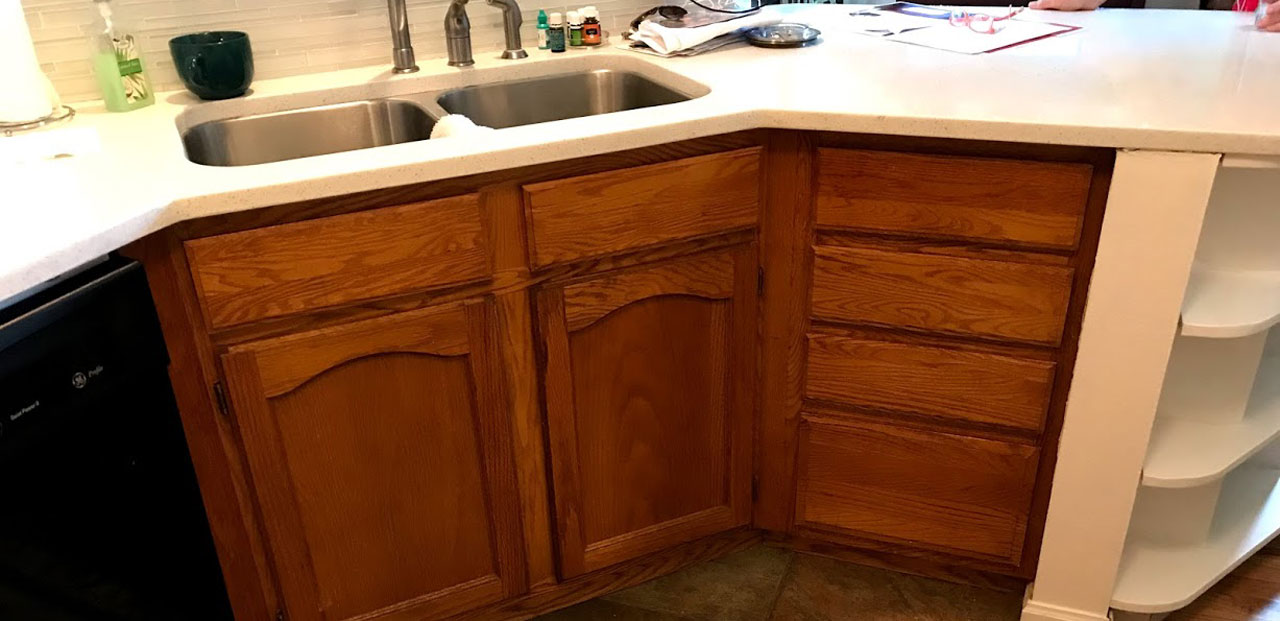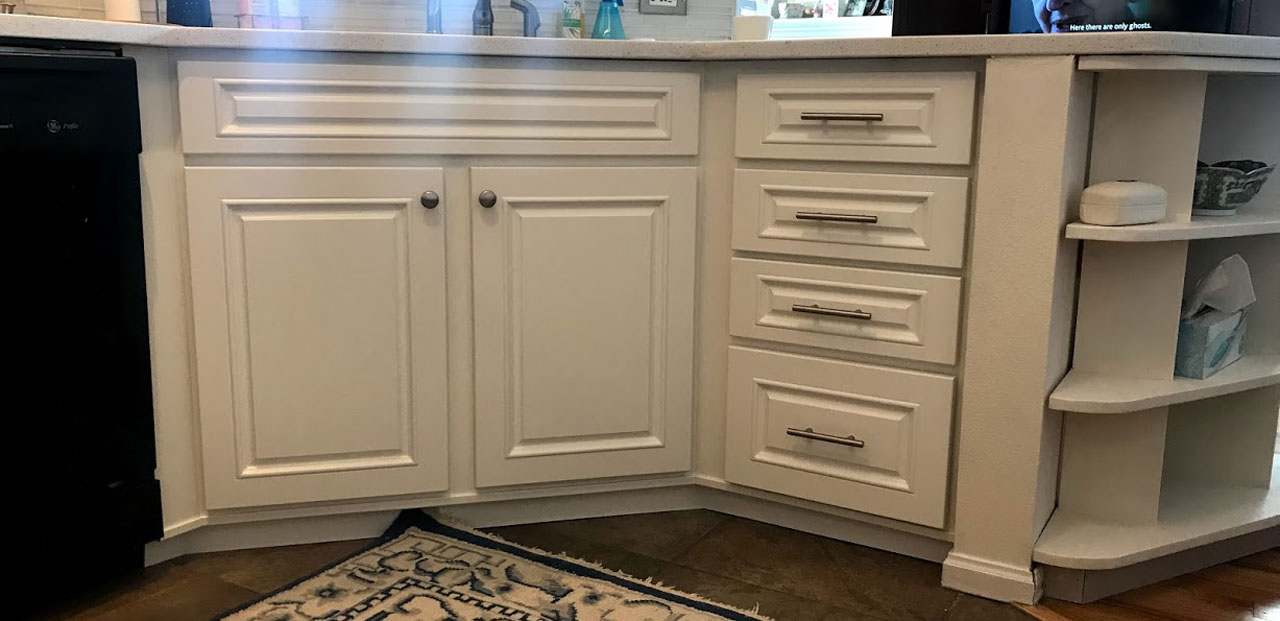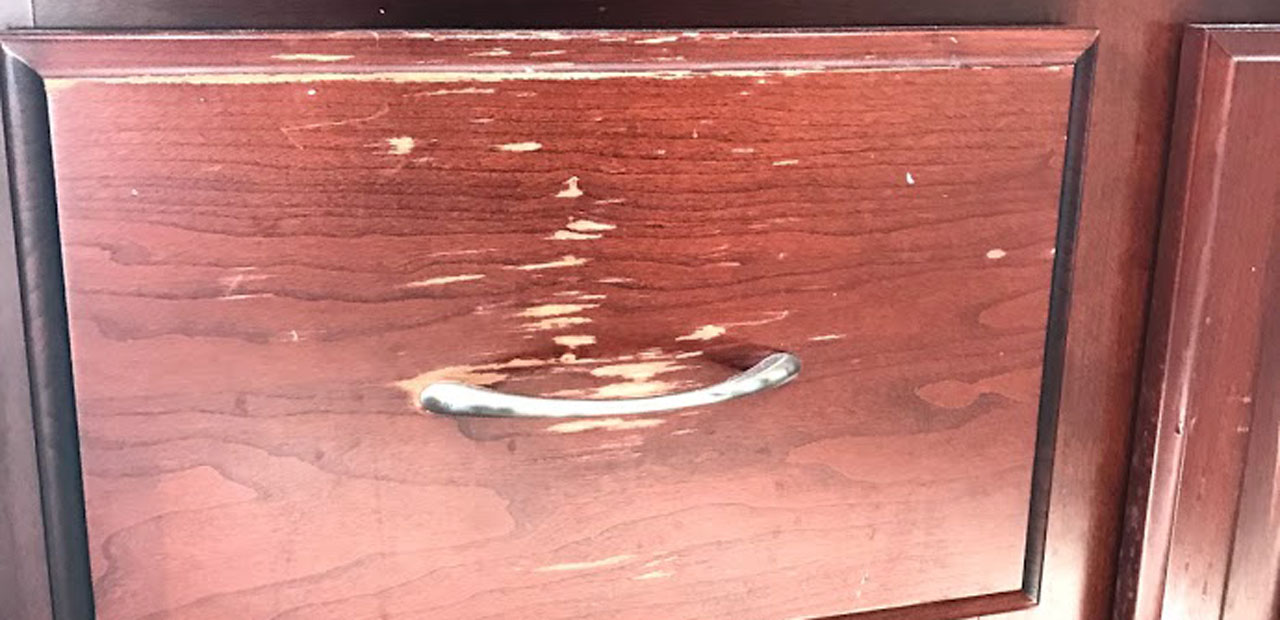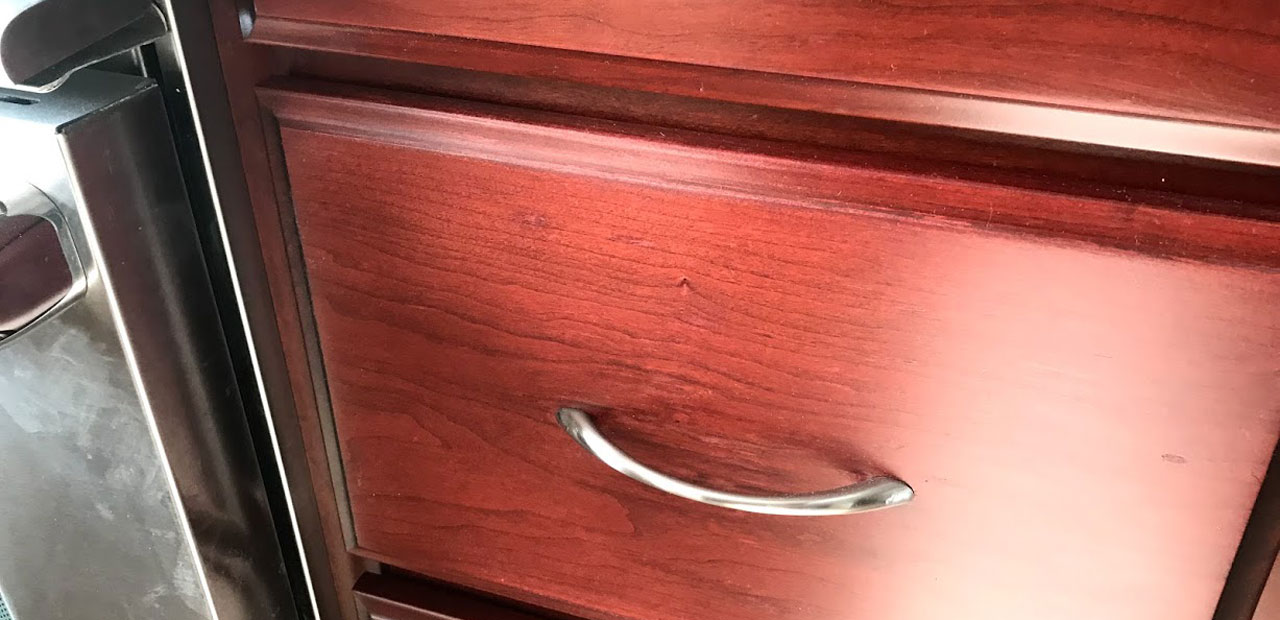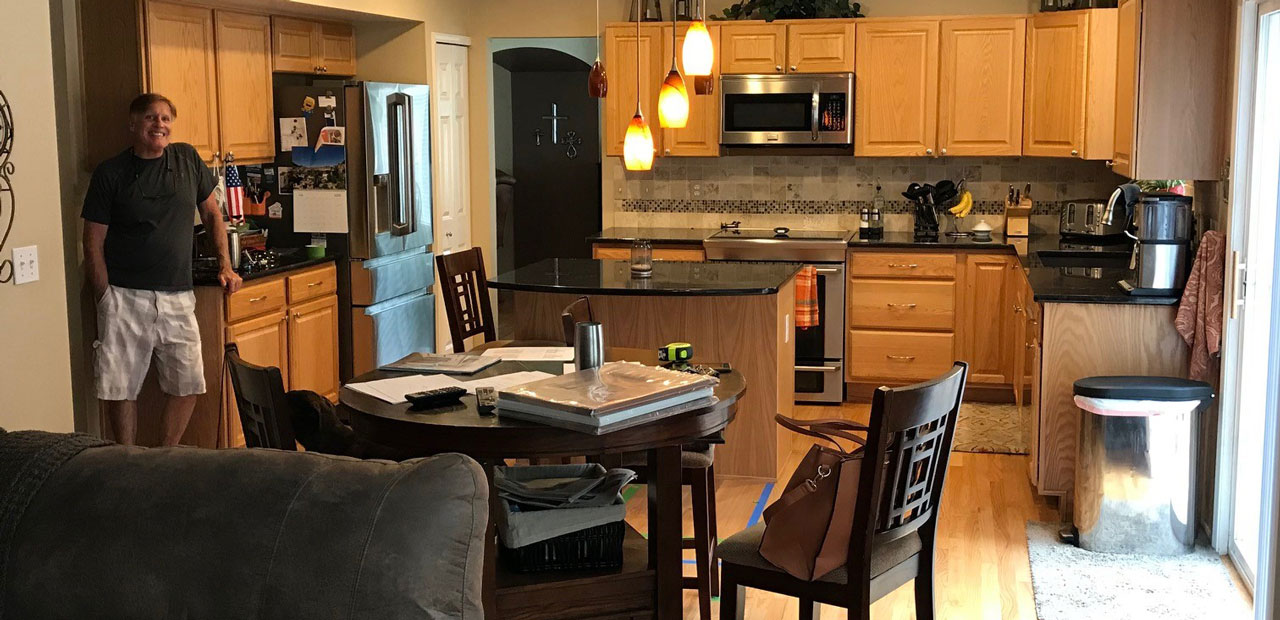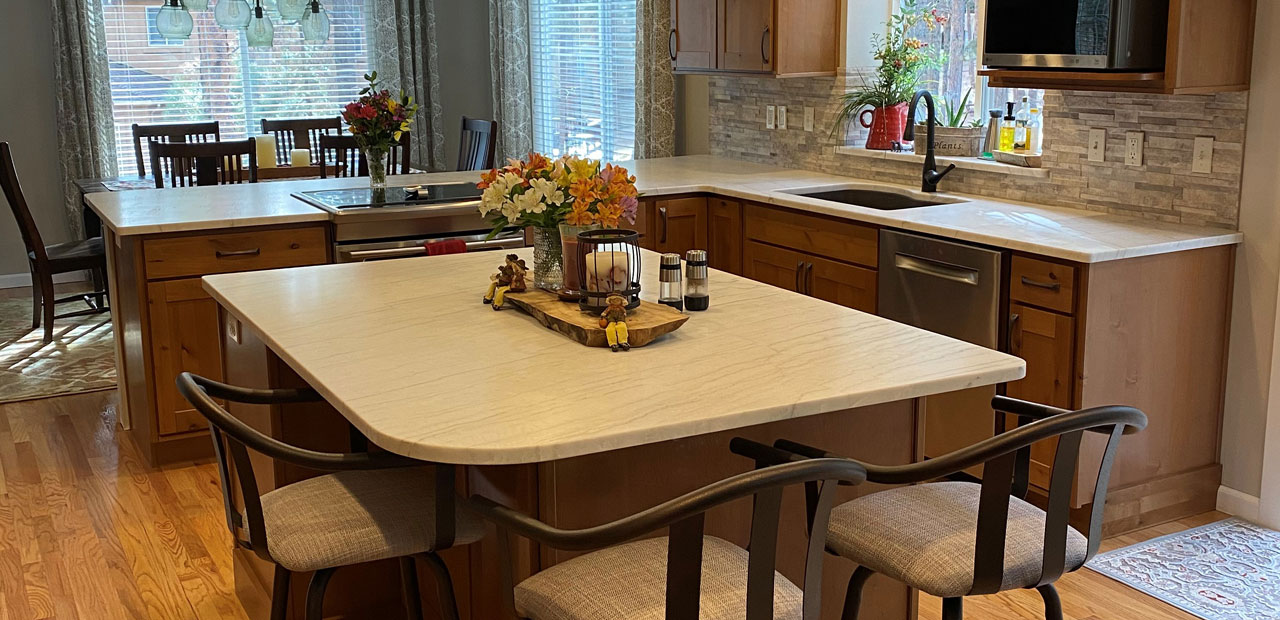 Wood to white cabinet refacing in Colorado Springs, CO. Original wood doors replaced with our exclusive Haglundridge door in white with charcoal glaze, and a light blue gray paneling for the island. The existing countertops matches perfectly with the new color scheme.
Wood to gray cabinet refacing in an open space kitchen. Original raised panel doors were replaced with a similar door profile but in a stone color, which matched the original counters and backsplash but provided a new look and brightness.
Our team was able to completely transform this kitchen space by refacing the cabinets and modifying space for the new stainless-steel hood. White recessed panel doors replaced half of the doors, while the rest were refaced with knotty alder driftwood shaker doors with a chocolate stain. The other existing elements of this kitchen meshed perfectly with the updated doors and the final product was stunning!
A beautiful wood to wood refacing project! The wood raised panel doors were replaced with chocolate glazed recessed panel doors that looked even better with the existing counters and backsplash than the original doors!
From dark and dated to bright and beautiful! This wood to white cabinet refacing featured a switch to trendy white shaker doors and new, lighter granite to give a more inviting feel to the kitchen.
Wood to white cabinet refacing, taking. The original recessed panel arch doors with white raised panel doors and new hardware to increased accessibility.
Our exclusive one day wood restoration used on beautiful cherry cabinets to remove years or wear and tear.
Wood to wood refacing plus project in Colorado Springs, CO. The original oak raised panel doors were updated to knotty alder shaker and new hardware for a more modern look, and a wall removed to open up the space into the dining area.