Projects by Kitchen Tune-Up Charlotte, NC
The projects you see here are all real remodeling jobs, in homes like yours. They're not fantasy pictures of designer showrooms—they're kitchens families use every day. These projects, by Kitchen Tune-Up locations around the country, show how we tailor remodeling to fit homeowners' unique needs and realistic budgets!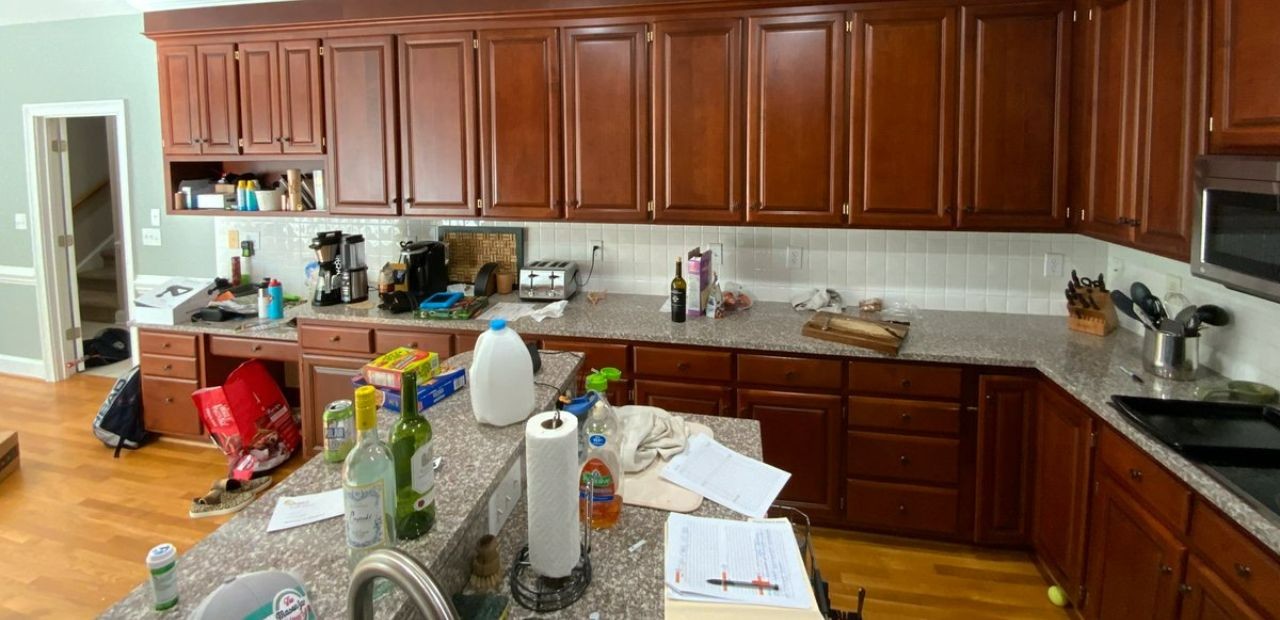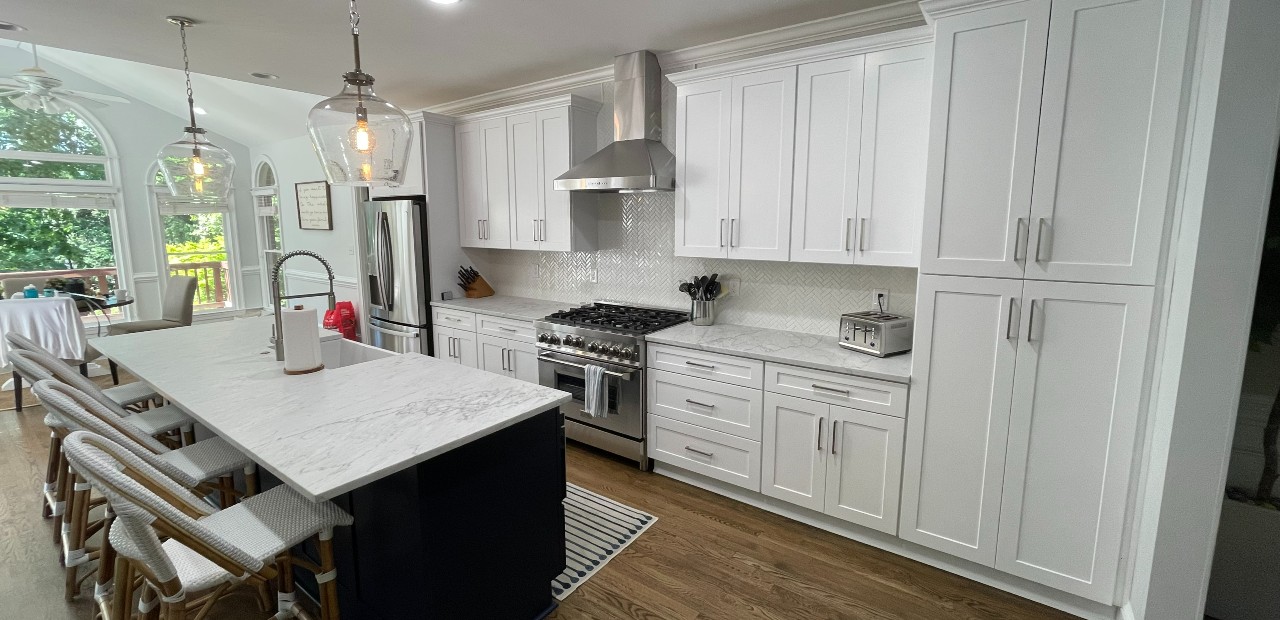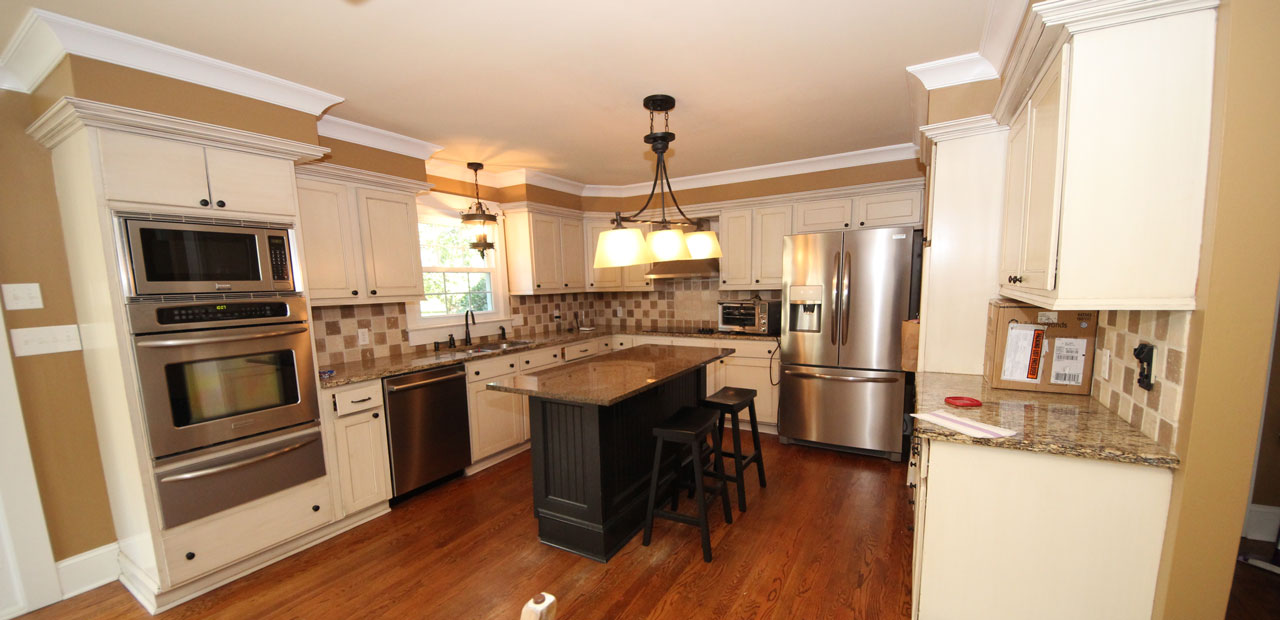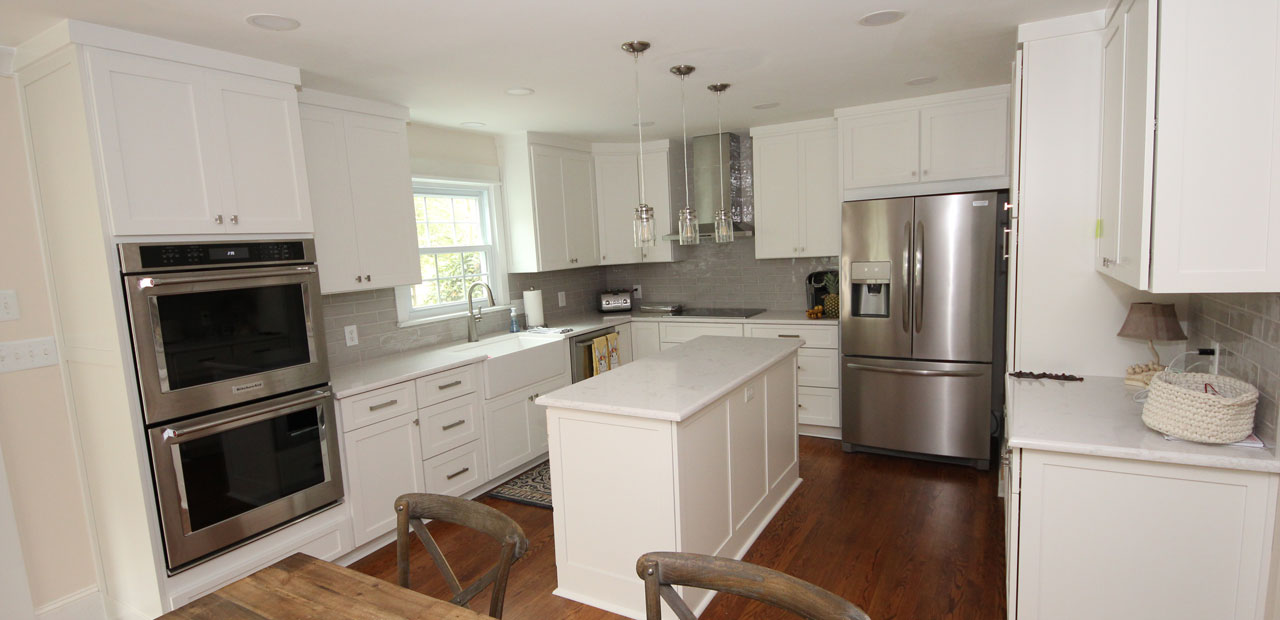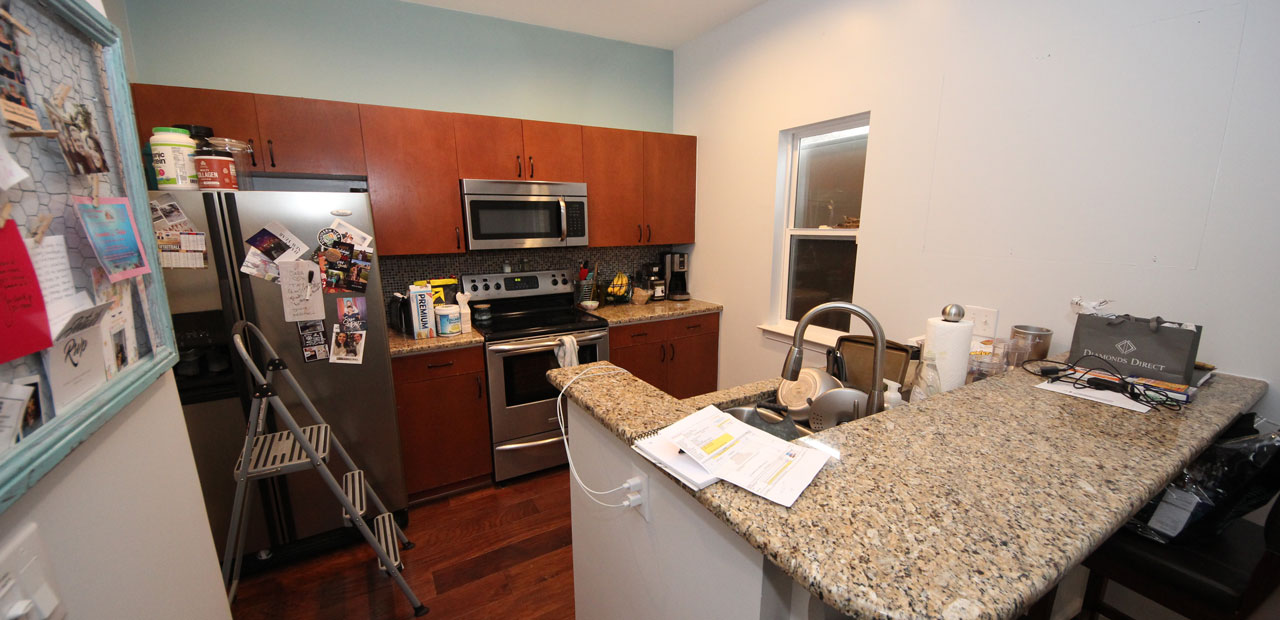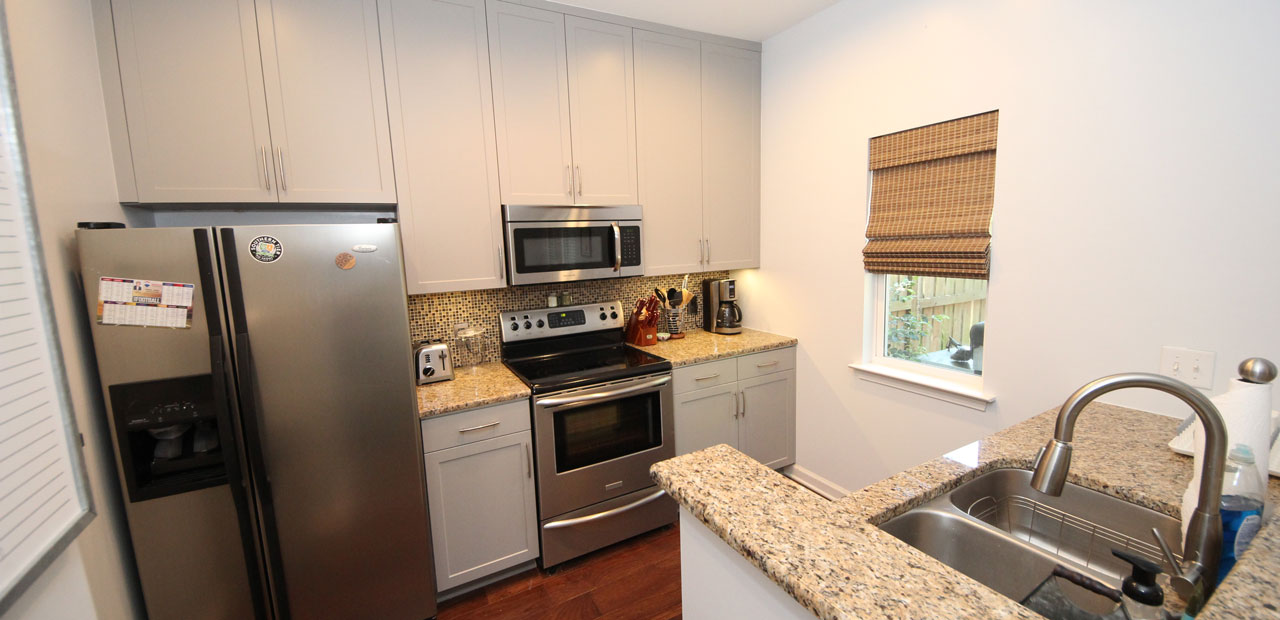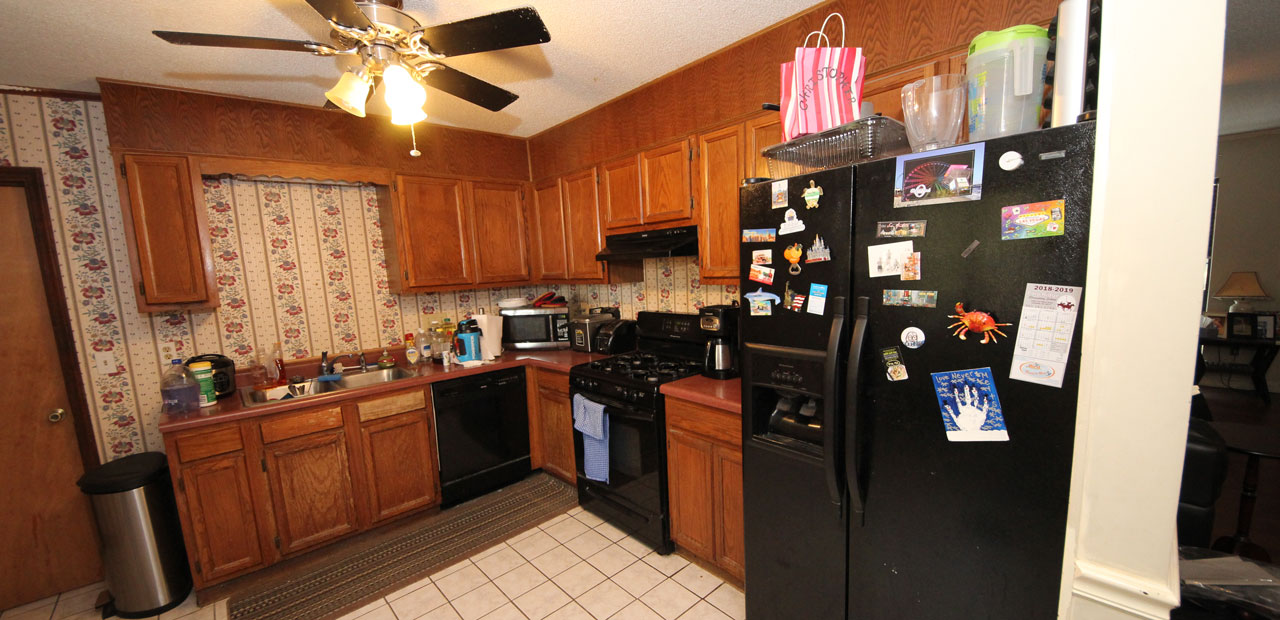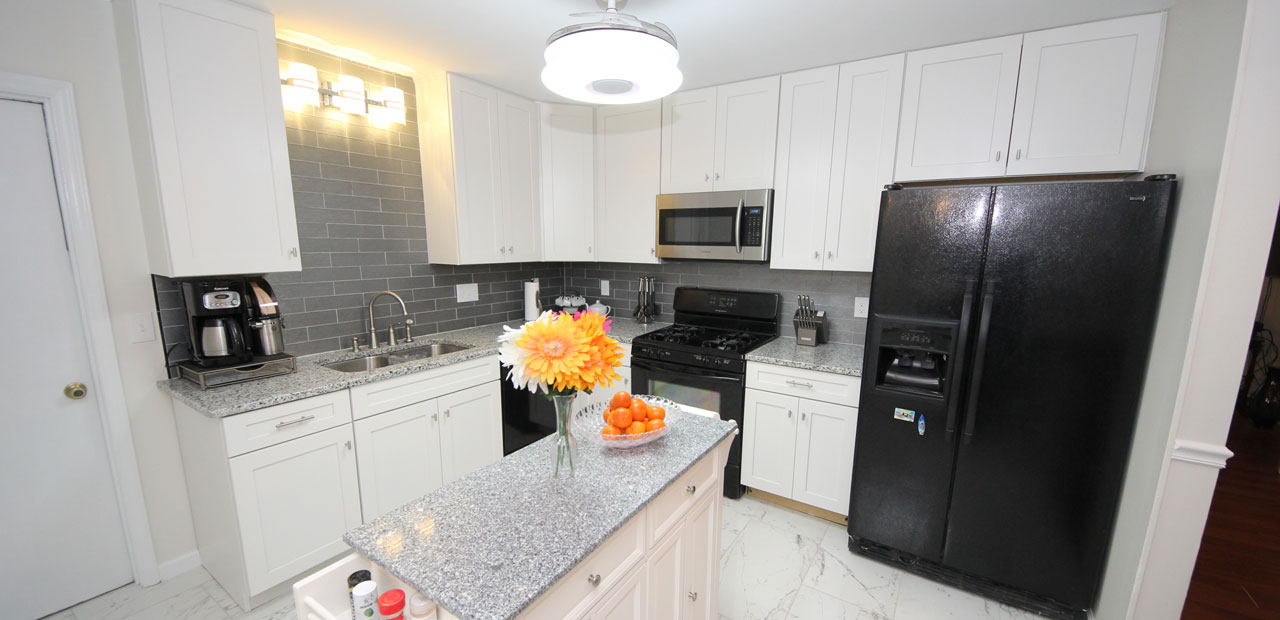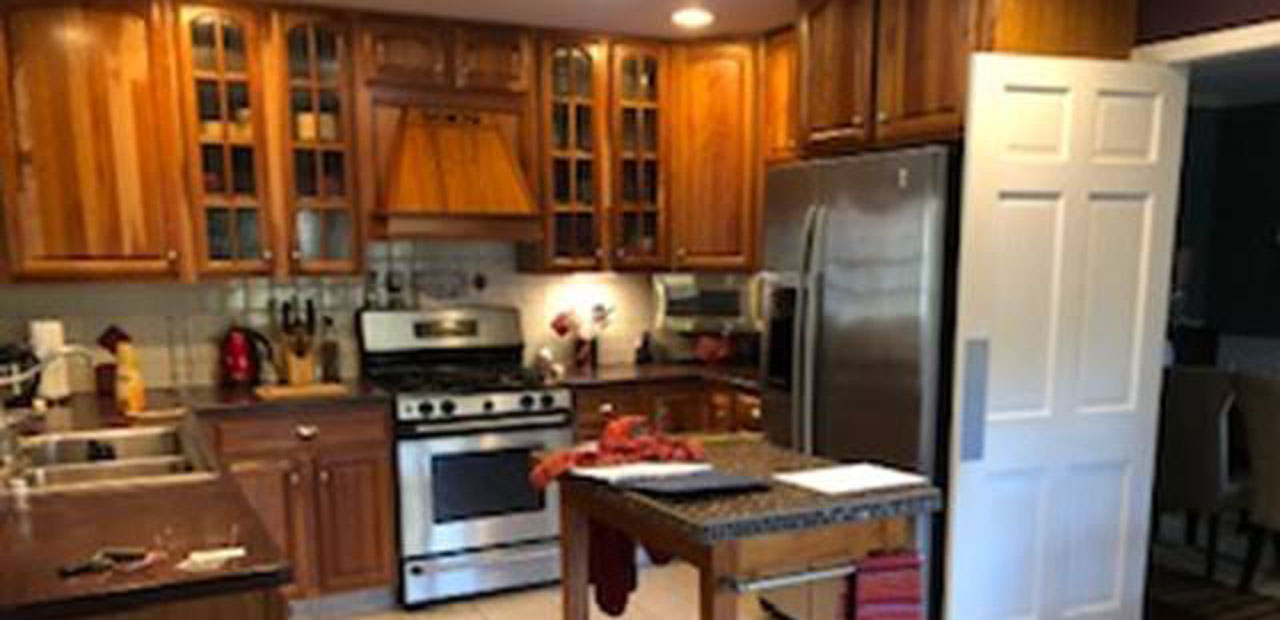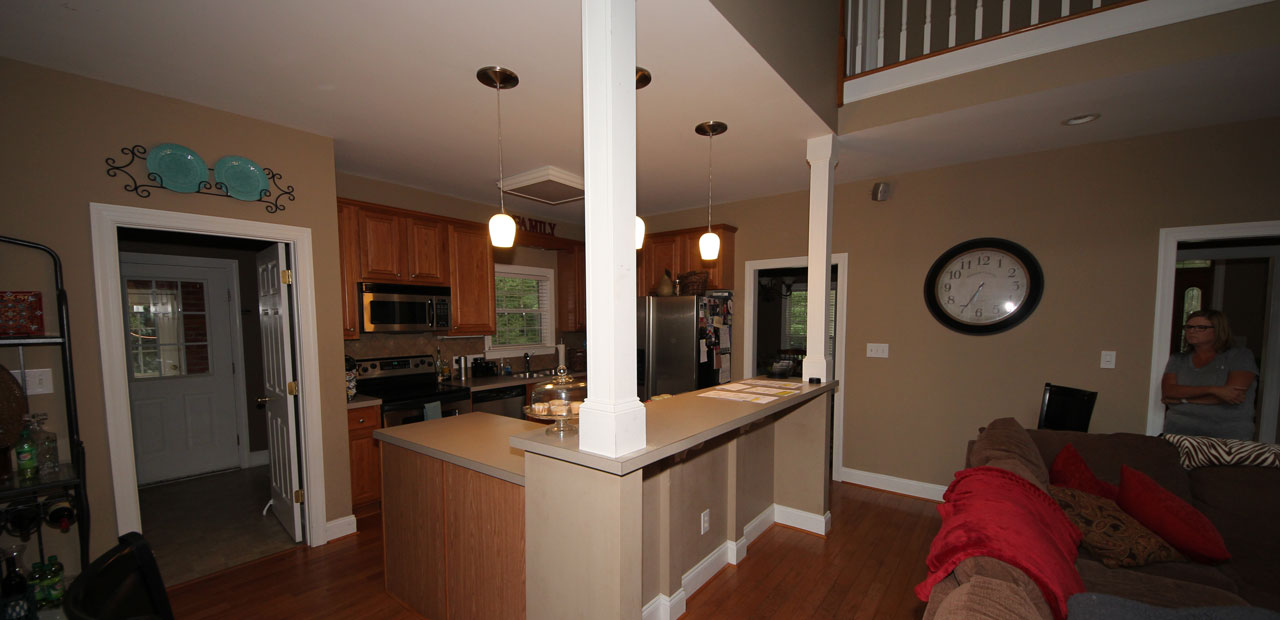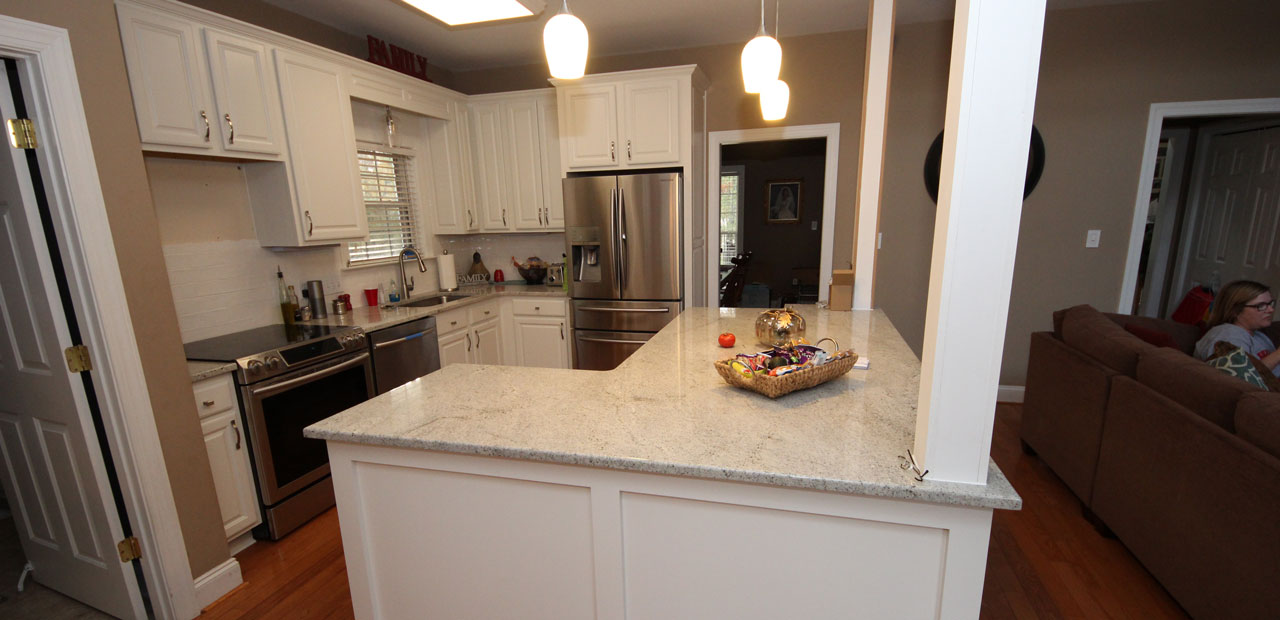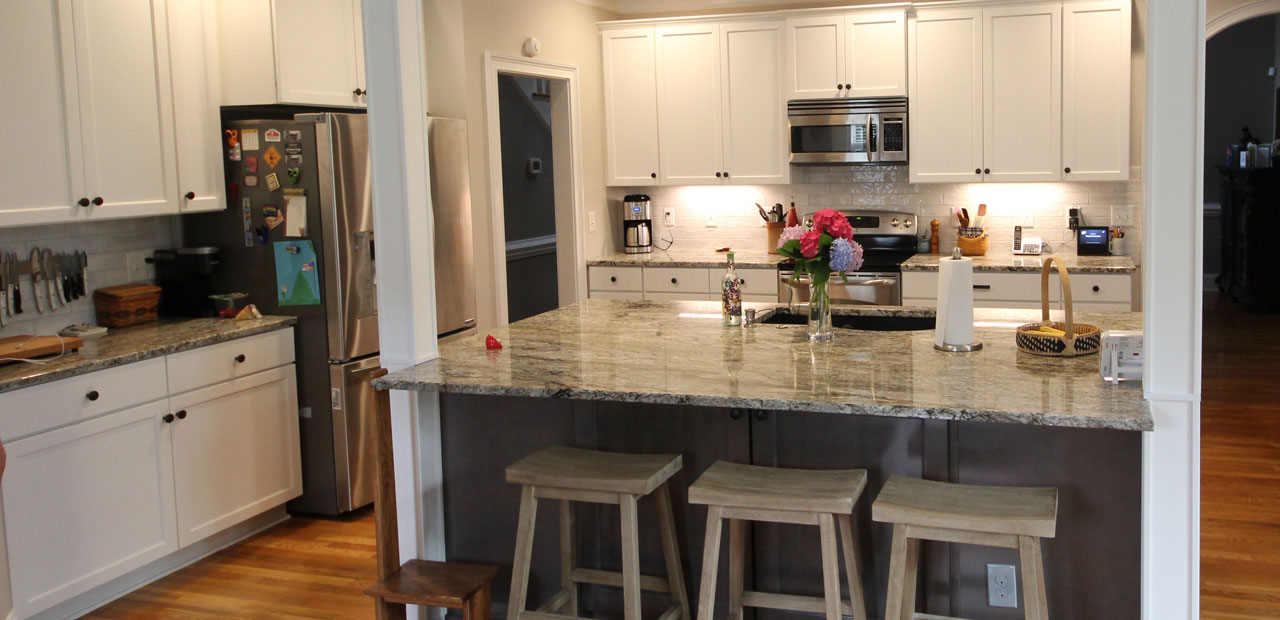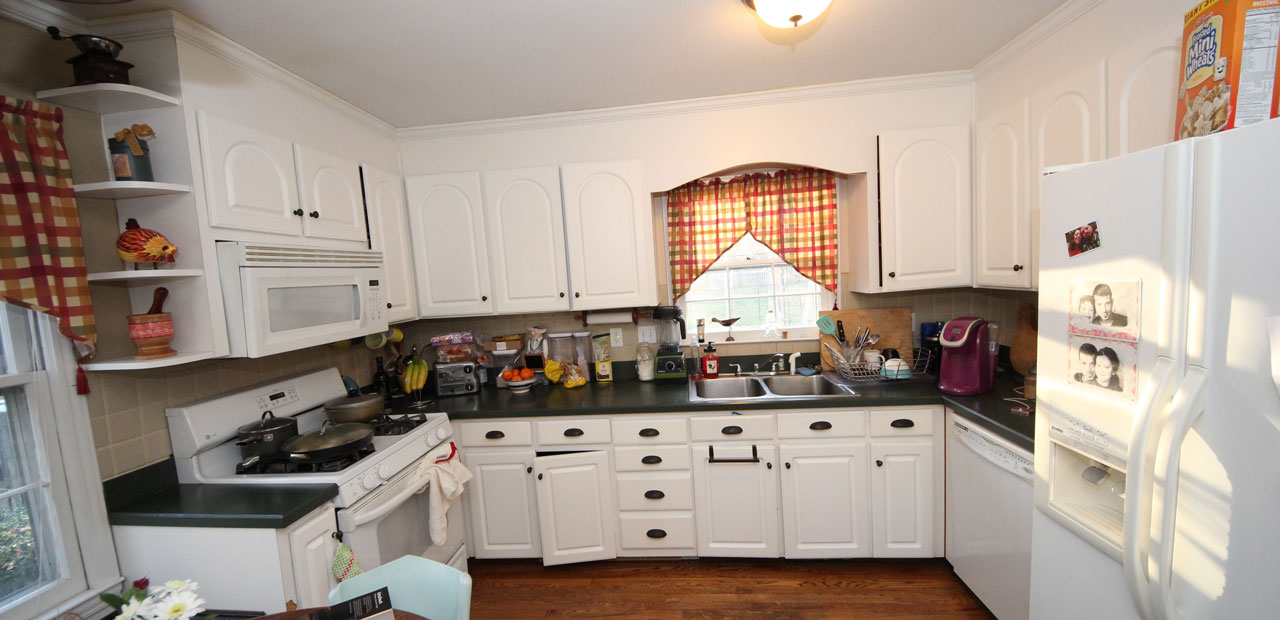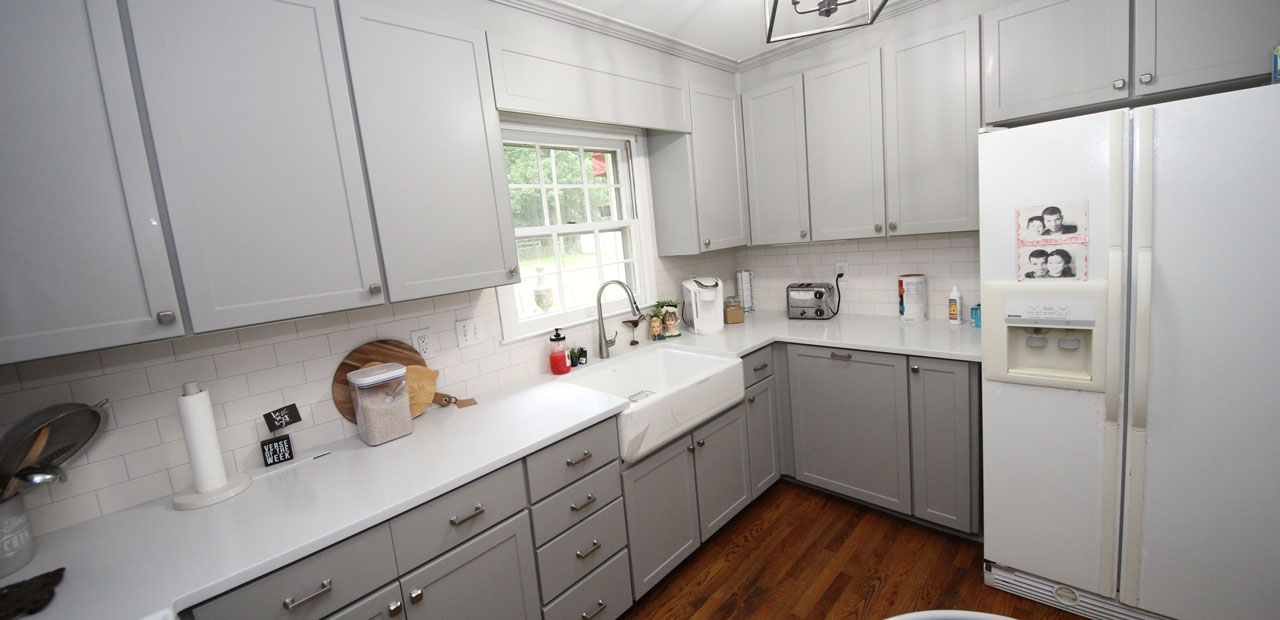 The project was a full gut as we opened up two doorways to free up the kitchen. We also changed the footprint and enlarged the island.
This kitchen was still sporting the styles of the early 2000's with shades of beige and cream. To better match the modern farmhouse style the homeowners were going for, we added new white shaker cabinets, gray subway tile backsplash, new countertops, and new lighting. This final product was a fresh new kitchen that the homeowners loved!
A set of new appliances prompted these homeowners to completely update their kitchen. The dark and dated wood cabinets with tiled countertops we swapped to white shaker and quartz, which completely brightened the space. The addition of under cabinet lighting furthered this effect. The customers were thrilled to have a stunning new space!
Dated wood cabinets, wallpaper, old tile floors. This kitchen was in serious need of some TLC! The homeowners wanted a complete 180 of the space and chose white shaker cabinets, granite countertops, subway tile backsplash and new flooring to create the fresh new kitchen of their dreams. This project would later become a project of the month winner!
Our team was thrilled to take this already beautiful kitchen in Charlotte, NC to an even higher level with new cabinets. The homeowners wanted to stick with classic cherry raised panel doors, but modified them for a new stainless steel hood and added a bigger square island for more space. New quartz countertops and tile backsplash brightened up the previously dark elements of the kitchen. We were thrilled to help our customers achieve this.
The owners of this home loved the layout of their kitchen but wanted the space to be lighter, as little natural light had access to it. Our team painted the cabinets a bright white and this gave the effect the customer were wanting! We were thrilled such a simple update could achieve this look they wanted.
Big changes were made to this kitchen – and not just aesthetically! The homeowners wanted to make more practical use out of their cabinet space and kitchen layout, so our team came in with multiple cabinet modifications. The wine rack was changed out for additional cabinets, and the island was leveled out to create a more open space. The doors were then refaced with white shaker and the island refaced with a darker gray. New countertops and tile backsplash completed this beautiful update.
A simply stunning transformation! This slightly dated but quaint kitchen was given a whole new look when our team redoored the cabinets with haze supermatte shaker doors. The addition of a farmhouse sink, new white countertops and tile backsplash modernized the space. The homeowners were so excited for the simple and clean new space in the heart of their home.