Projects by Kitchen Tune-Up Castle Rock, CO
The projects you see here are all real remodeling jobs, in homes like yours. They're not fantasy pictures of designer showrooms—they're kitchens families use every day. These projects, by Kitchen Tune-Up locations around the country, show how we tailor remodeling to fit homeowners' unique needs and realistic budgets!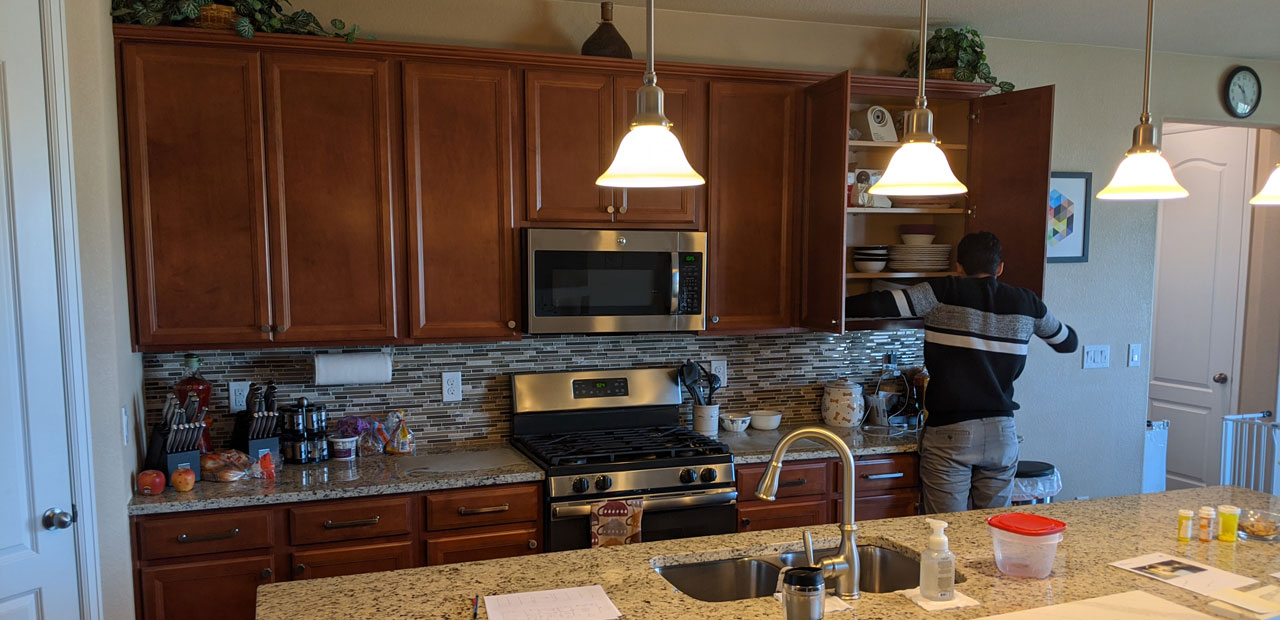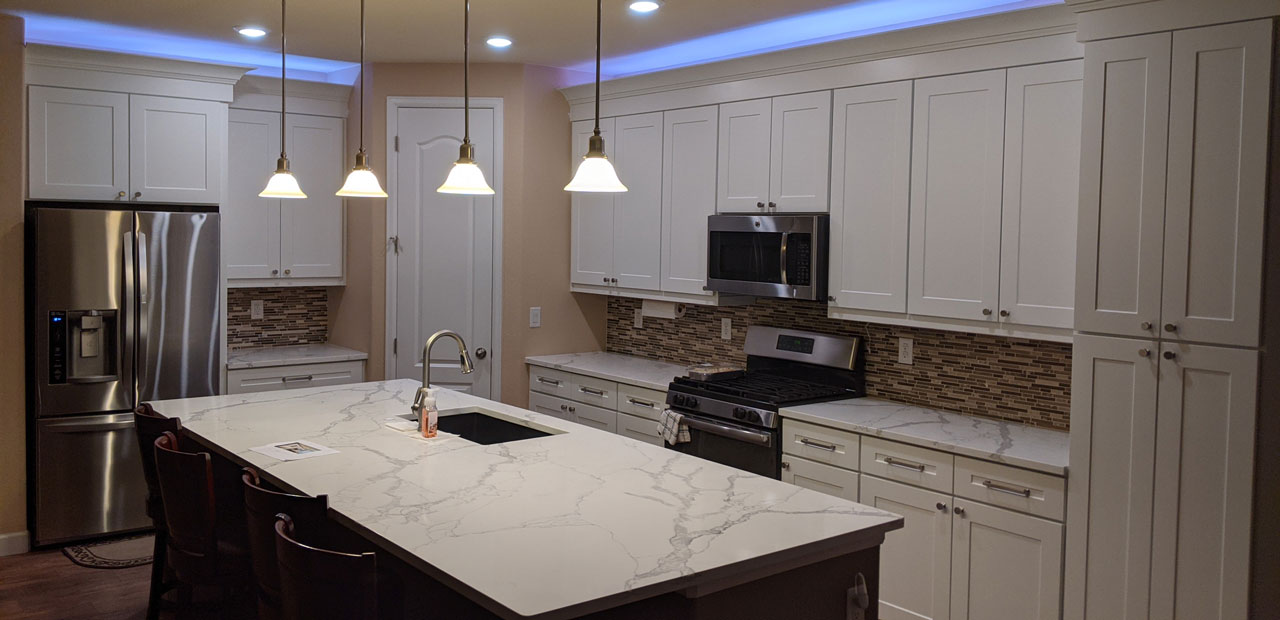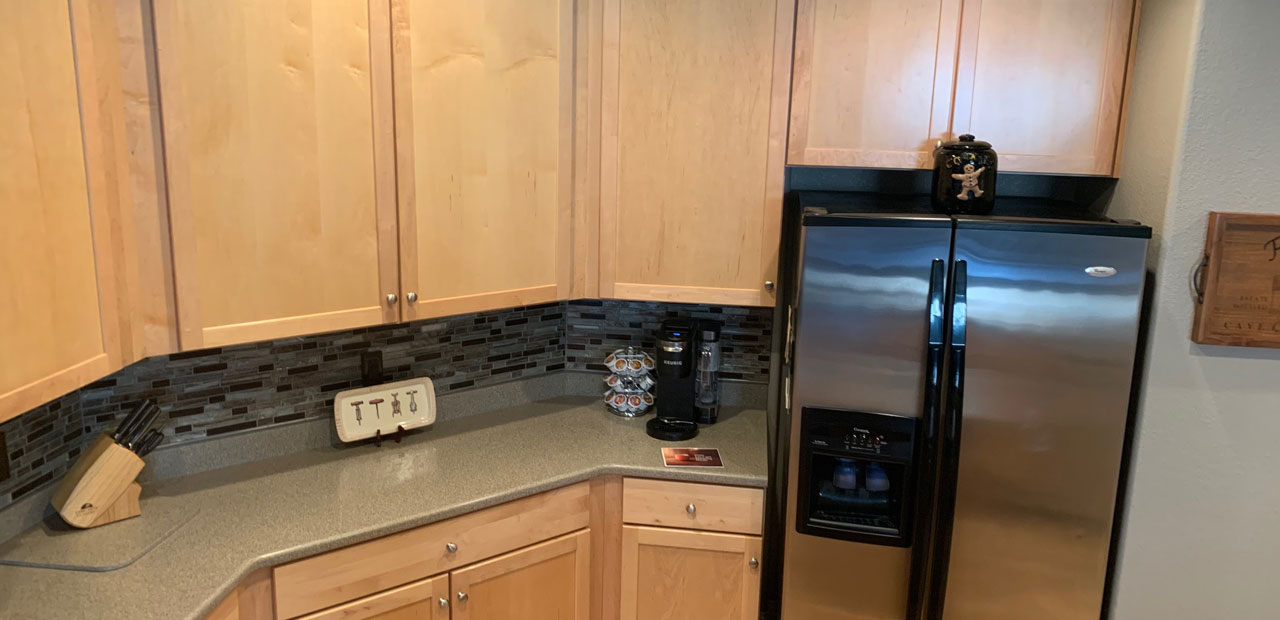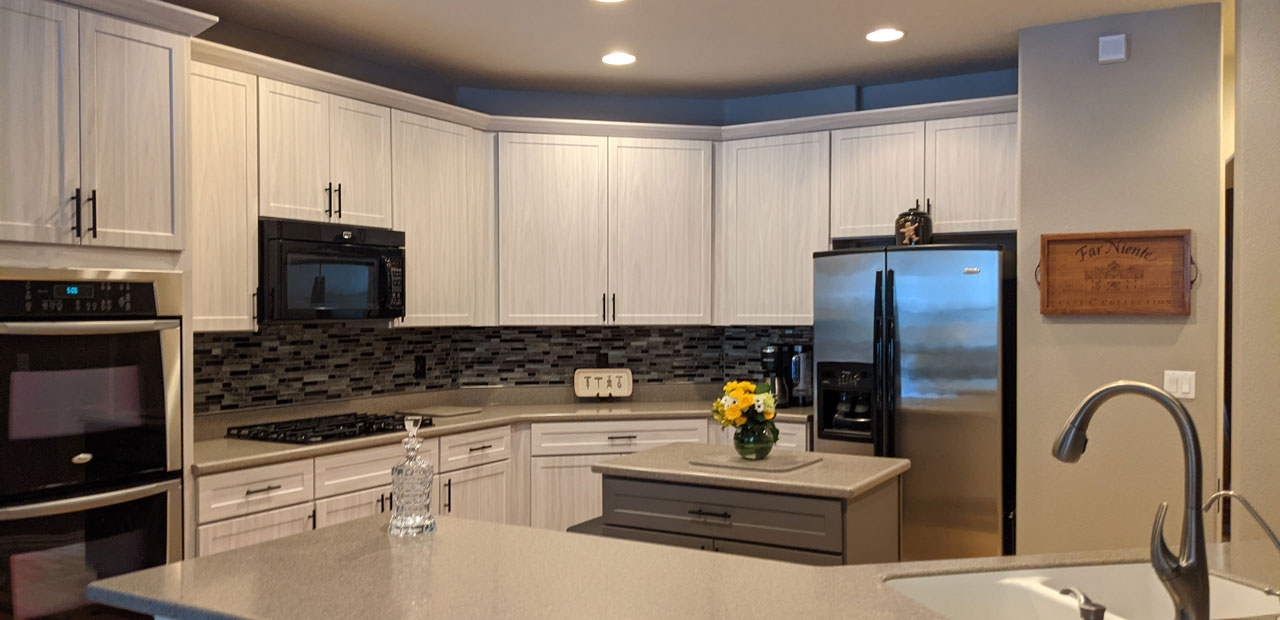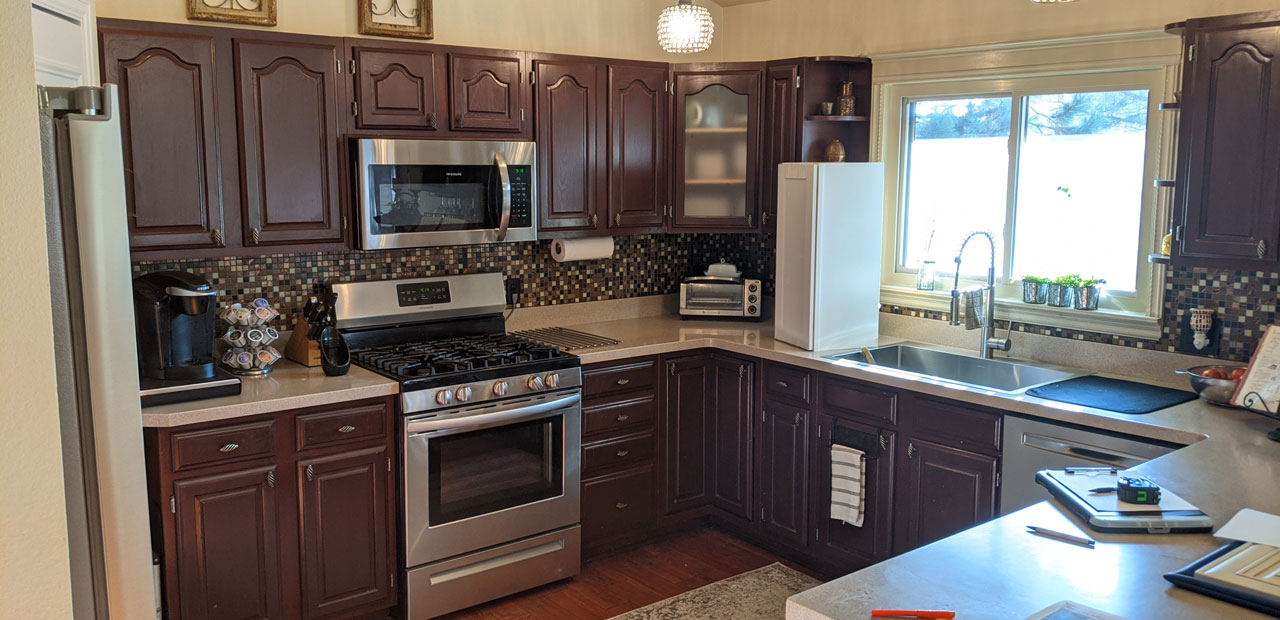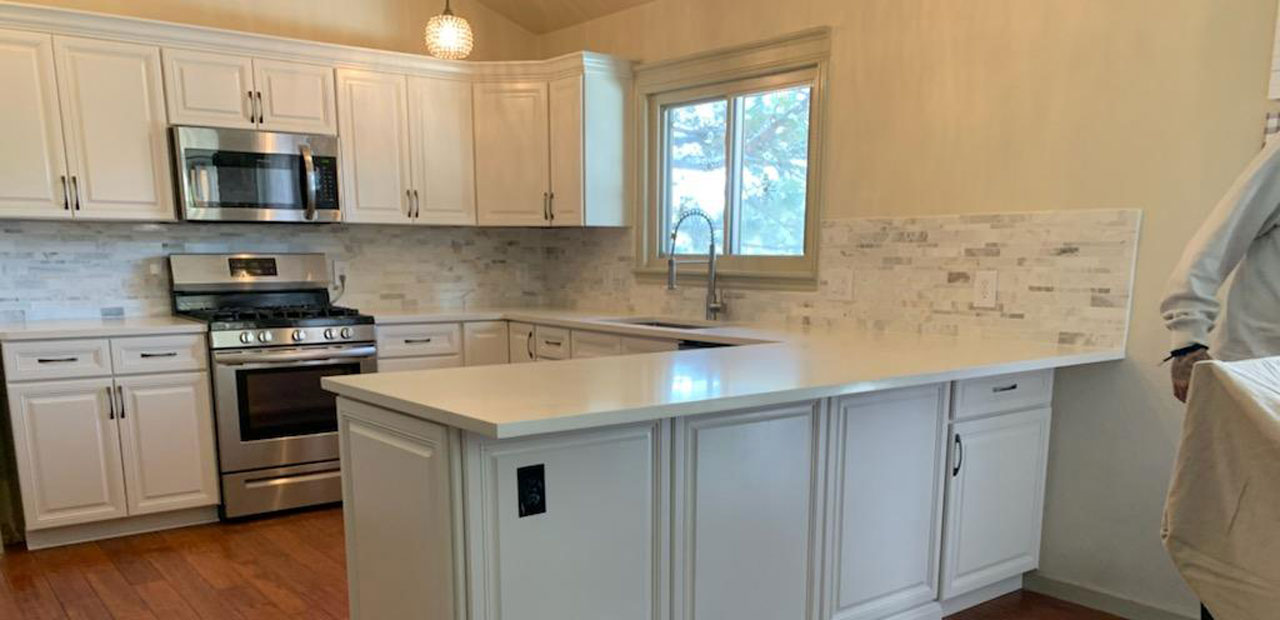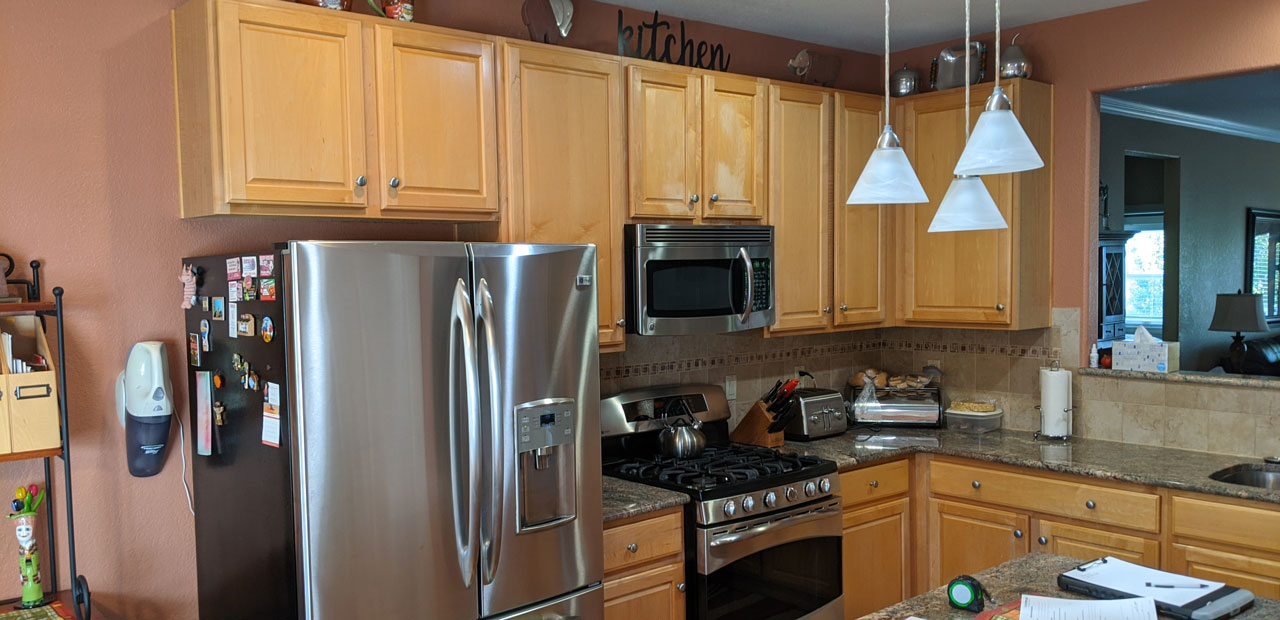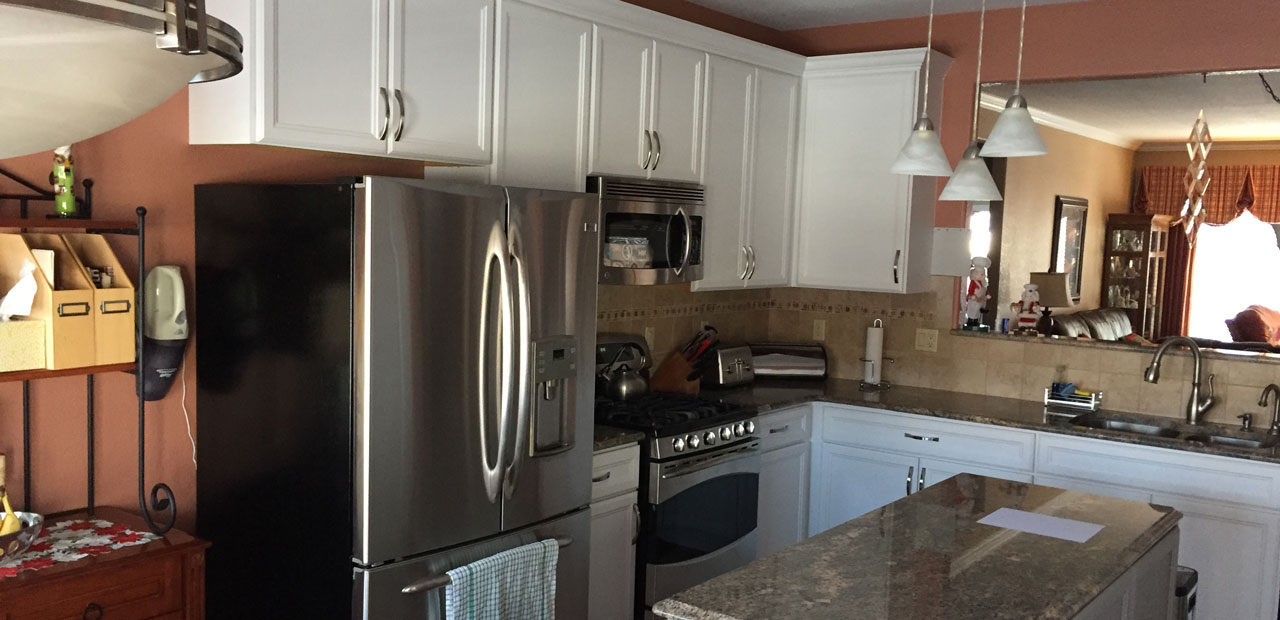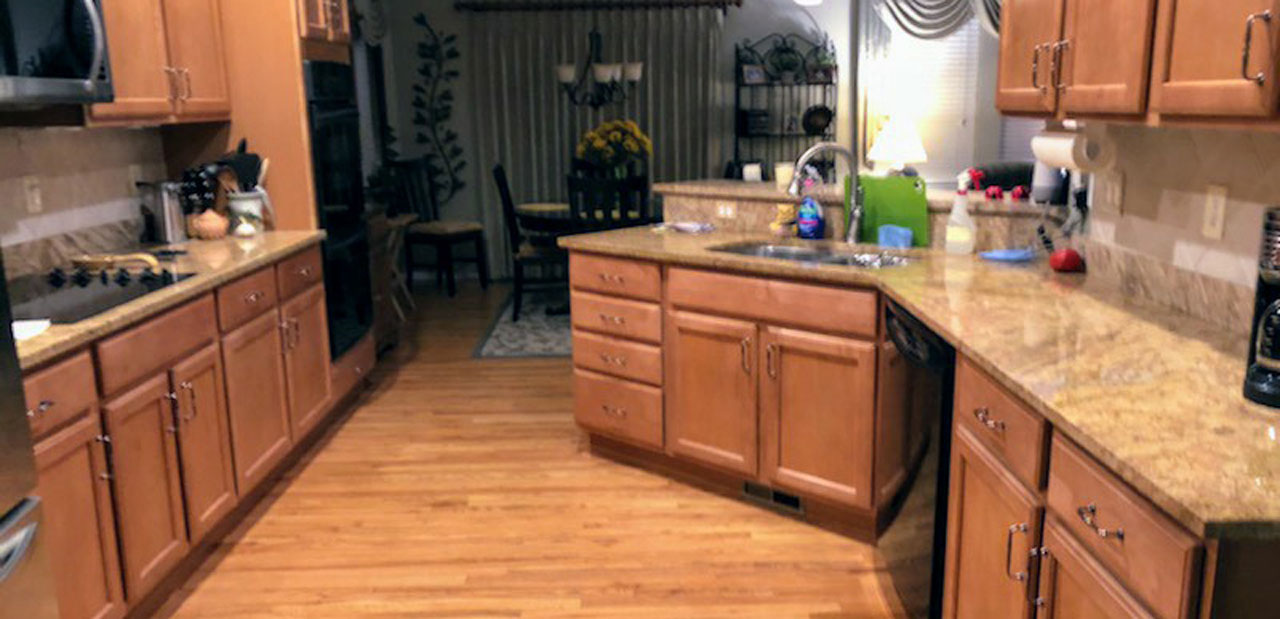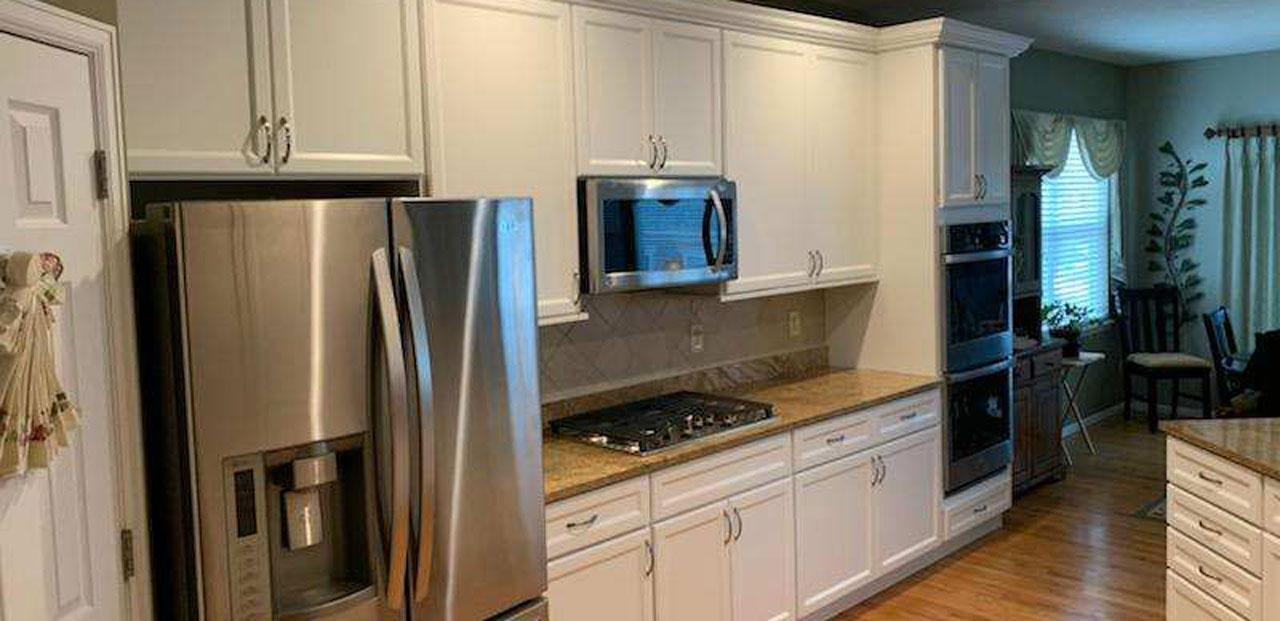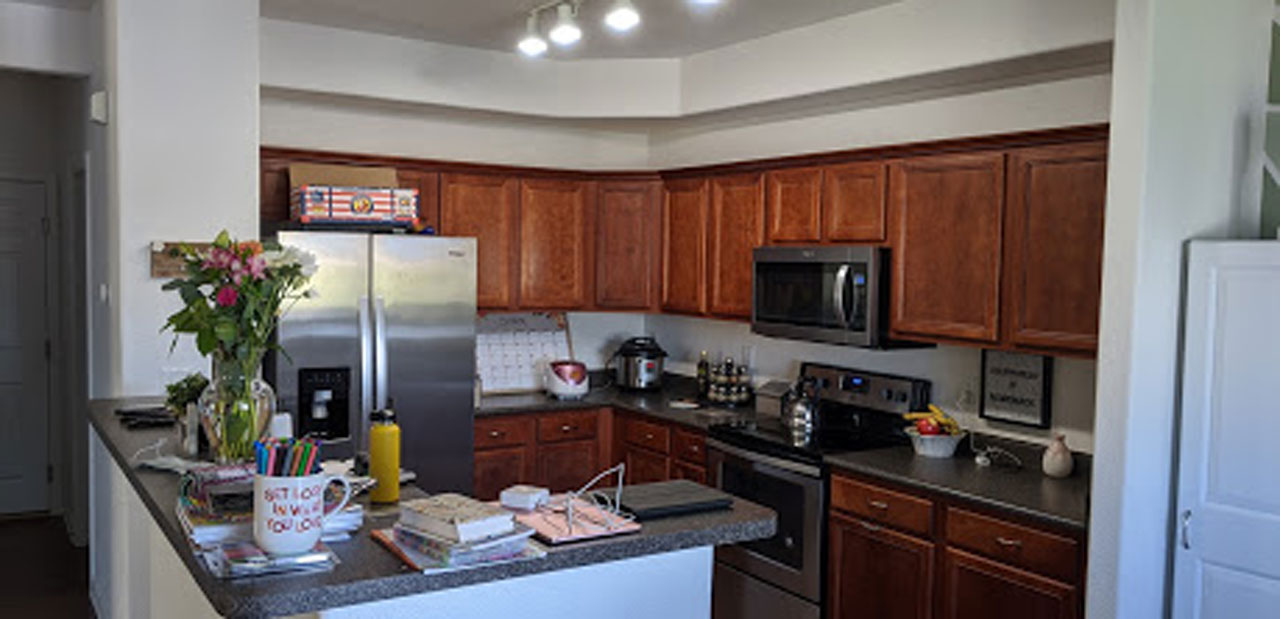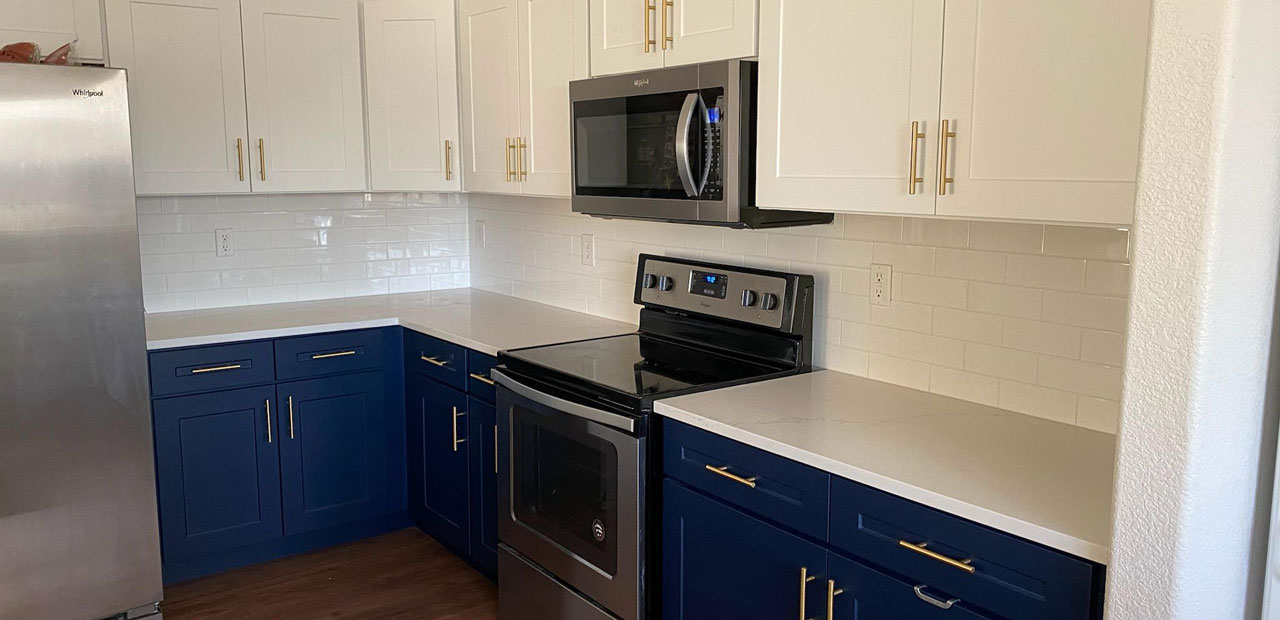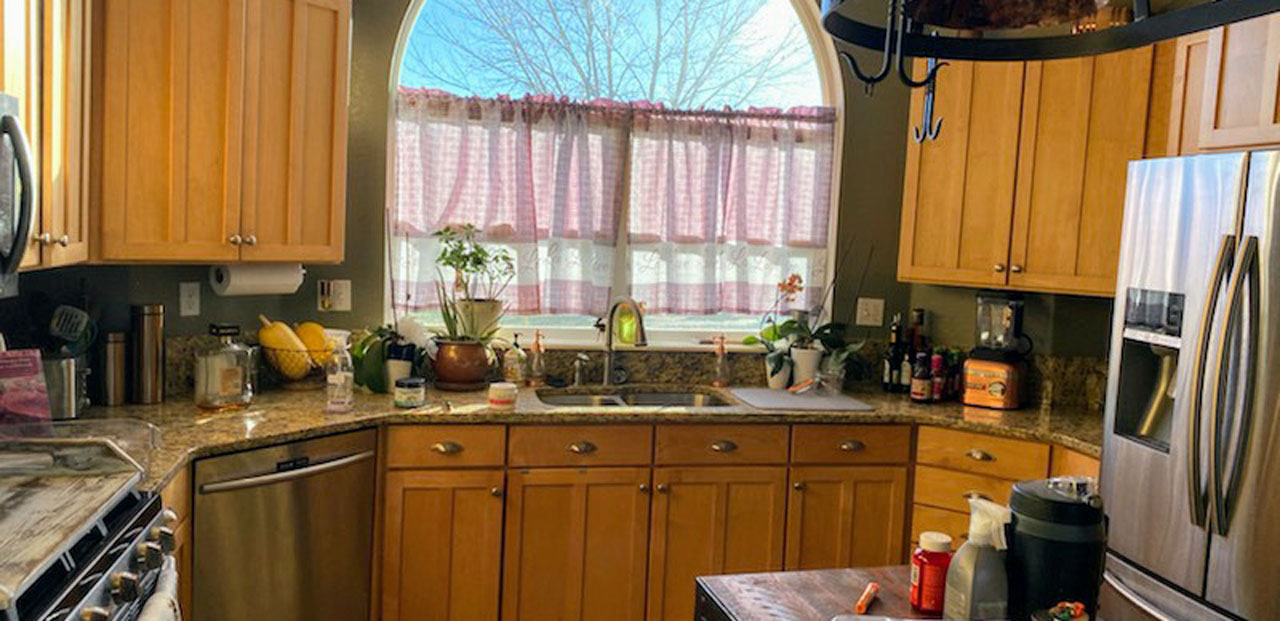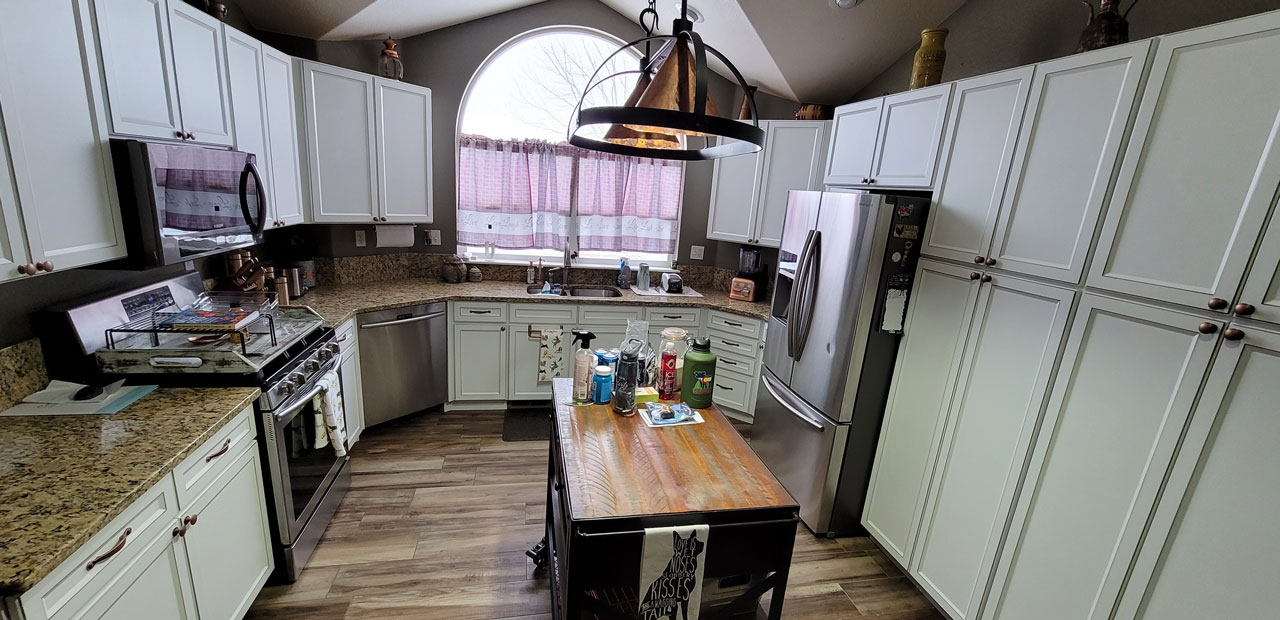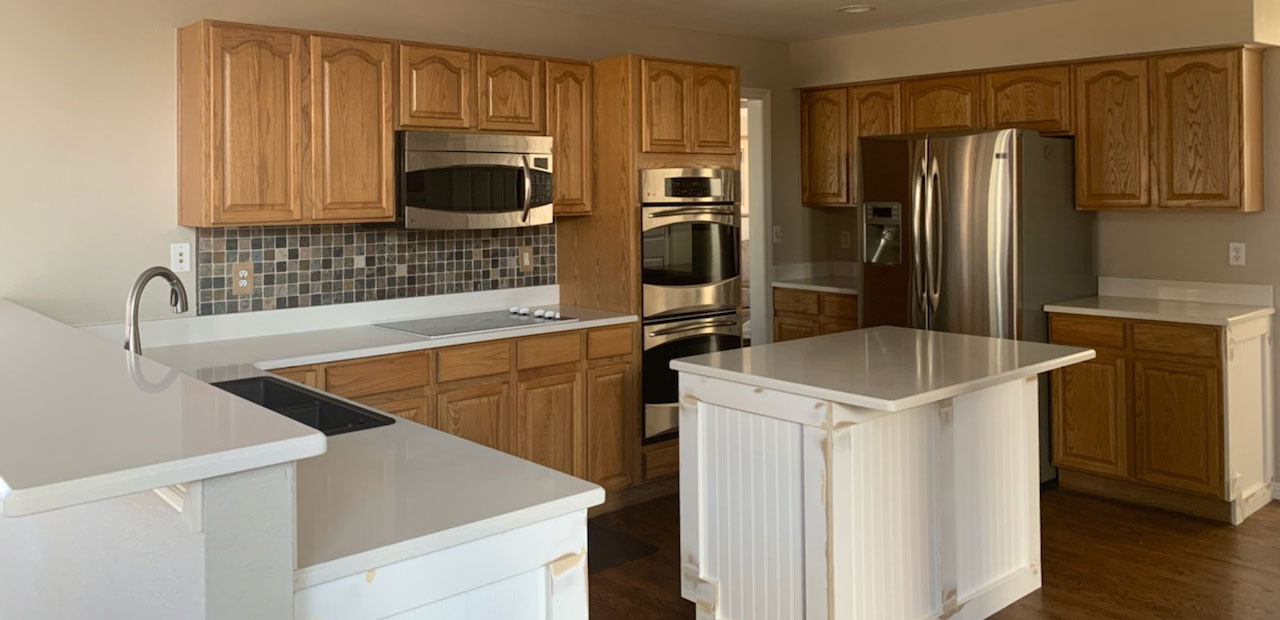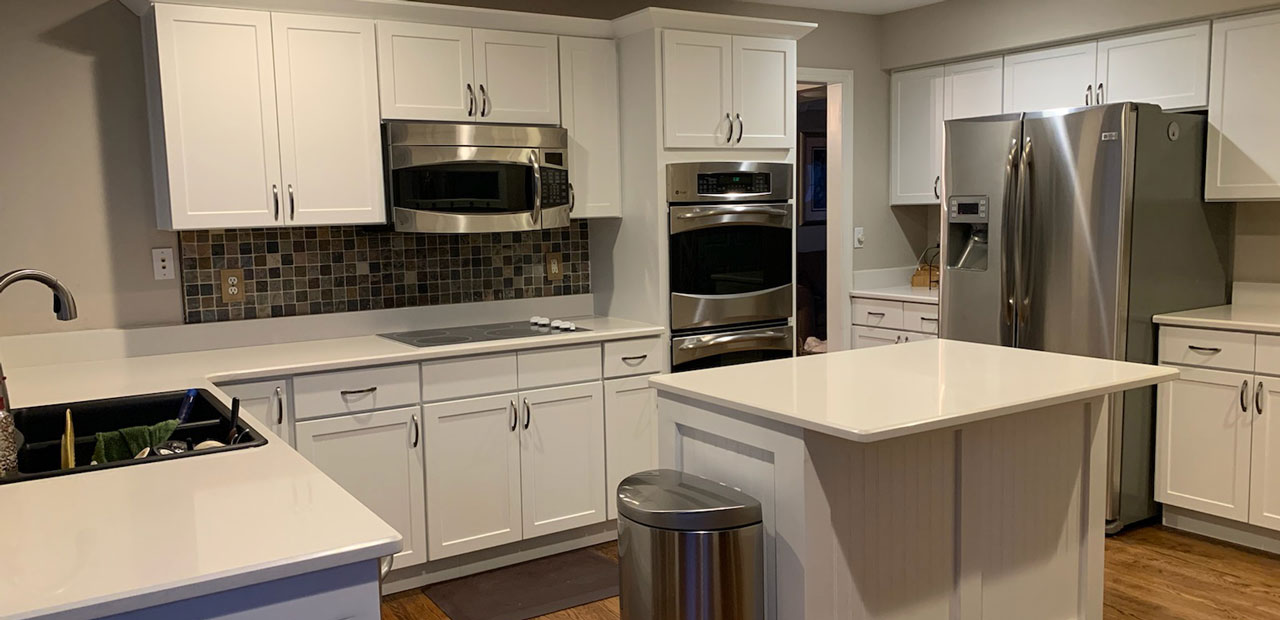 It's amazing what updating cabinet doors and countertops can do for your kitchen space! The original kitchen what is perfectly good condition but was very representative of an early 2000's kitchen with it's darker wood cabinets and tan granite countertops. Our team refaced the cabinets with the current popular choice, the white shaker, and updated the countertops to sleek Cambria quartz. The space is now full of natural light and looks fresh and new!
We are loving the new doors in this kitchen! The original doors were updated to fun swiss elm skye recessed panel doors, which gave the kitchen texture and vibrancy. These tied in perfectly with the existing countertops and backsplash, but gave the effect of a brand new kitchen!
From dark and dated to bright and beautiful! This kitchen was refaced with white raised panel doors with a pewter glaze, along with matching new countertops and backsplash. The new additions made for a brighter, naturally lit space that the homeowners couldn't wait to utilize!
New white recessed panel doors and brushed nickel hardware brought this previously dull oak kitchen to life. Light gray panels for the island created more depth in the space that went perfect with the existing countertops and backsplash.
Quick and easy updates are our specialty. This kitchen was refaced in days and resulted in a fresh new look featuring our exclusive Haglundridge shaker door.
We LOVE this fun redooring transformation. The typical builder-grade cabinet doors were replaced with glacier white uppers and navy for the base to create a modern and brightened space. The cool-colored two tone cabinets were a great match with the existing wood panel flooring. The soft brushed gold hardware makes the final product look like it belongs in a kitchen trend magazine!
This beautifully laid out kitchen was able to utilize its ambient light with the addition of new doors. We refaced the original cabinets with our exclusive Haglundridge white shaker door and topped them off with oil rubbed bronze knobs for a classic new look. The white doors combined with the big windows and high ceilings made for a serene and light space.
While we love beautiful custom kitchens, we are always thrilled when a homeowner gets an updated kitchen using one of our quick and affordable services. With our simple redooring process, we replaced the builder grade oak doors for trendy white shaker and new pulls to make the kitchen look higher end. The homeowner was excited for the results and in a short time!