Projects by Kitchen Tune-Up Bozeman, MT
The projects you see here are all real remodeling jobs, in homes like yours. They're not fantasy pictures of designer showrooms—they're kitchens families use every day. These projects, by Kitchen Tune-Up locations around the country, show how we tailor remodeling to fit homeowners' unique needs and realistic budgets!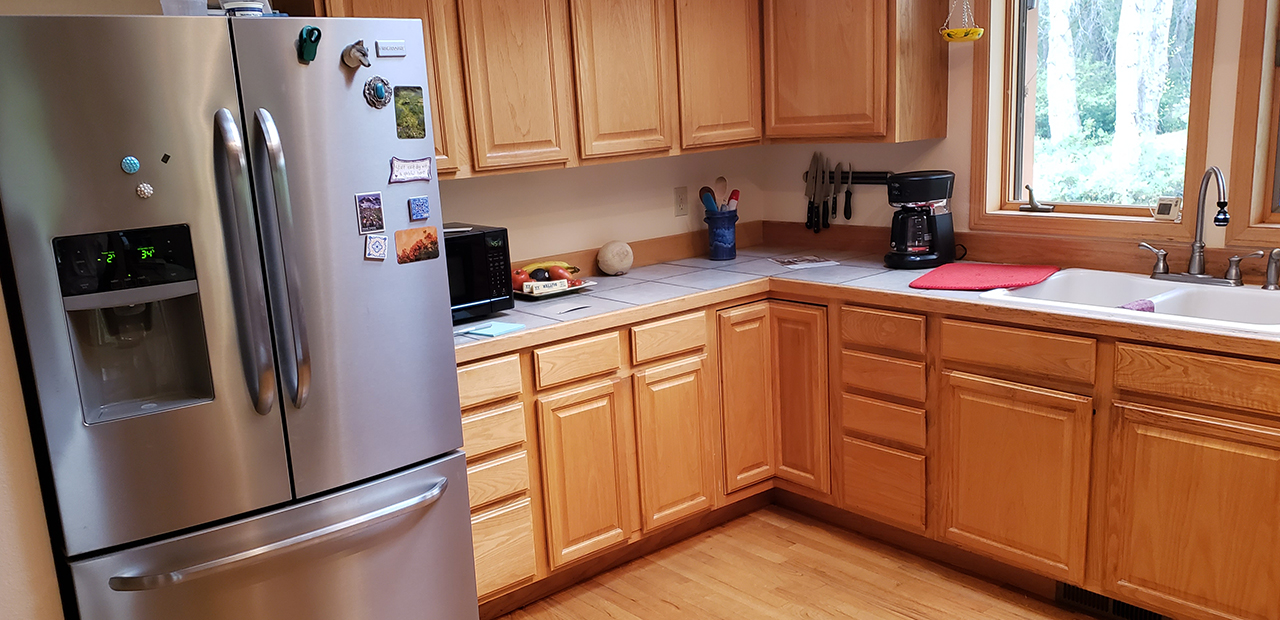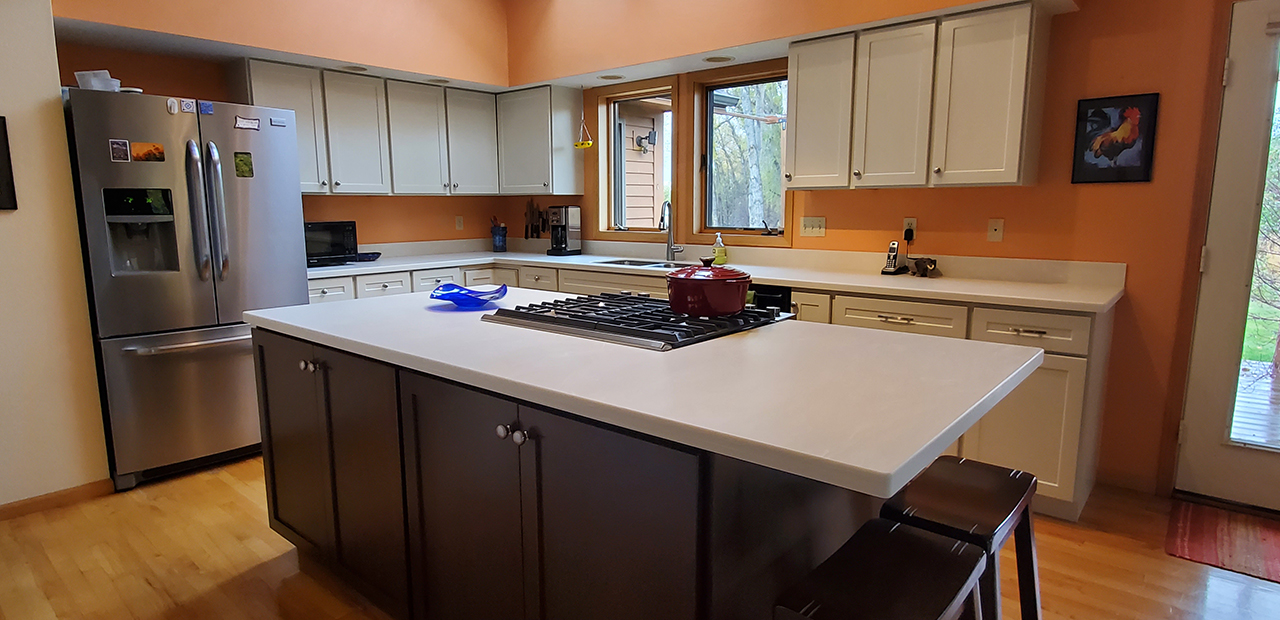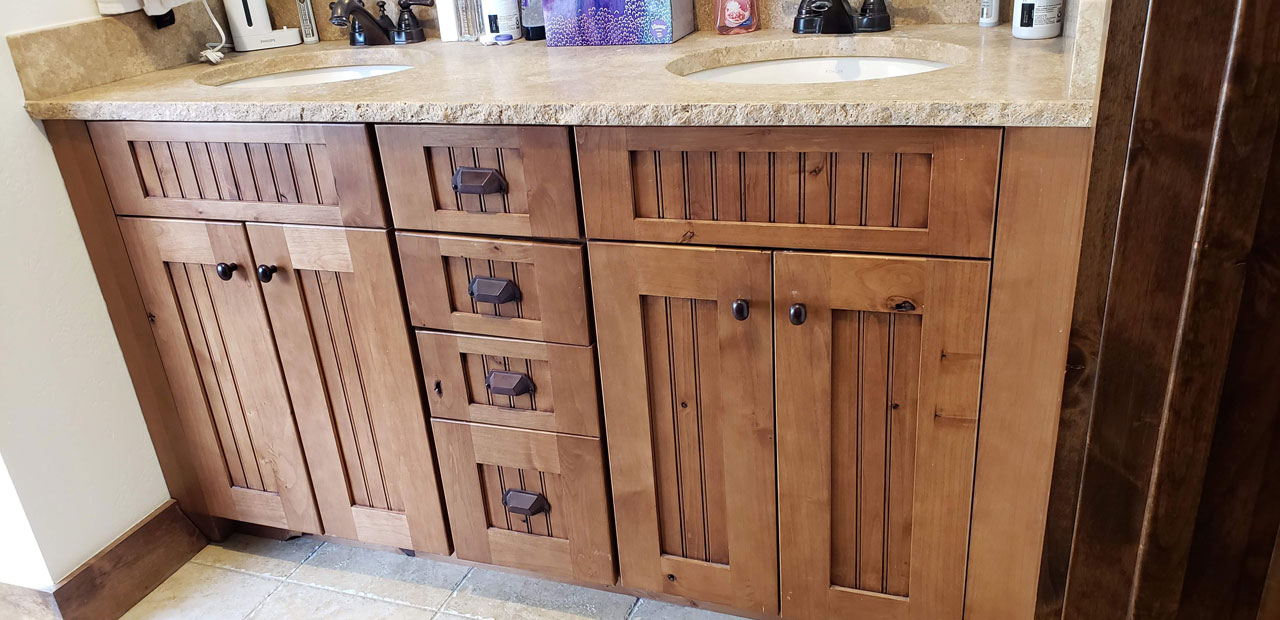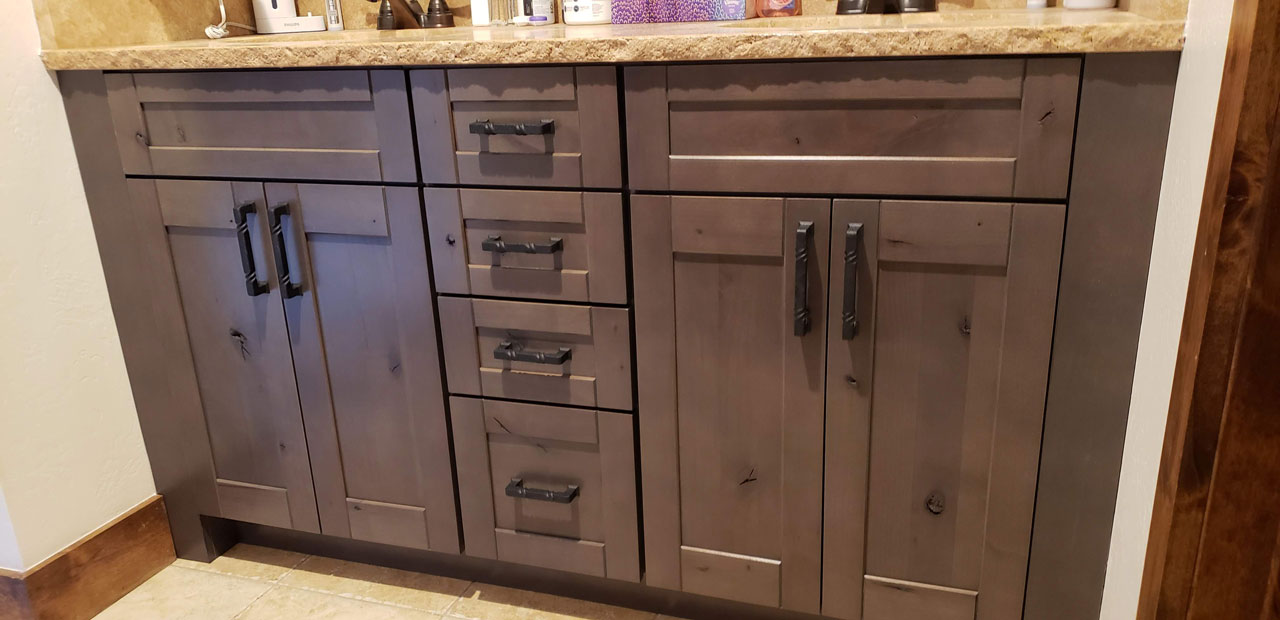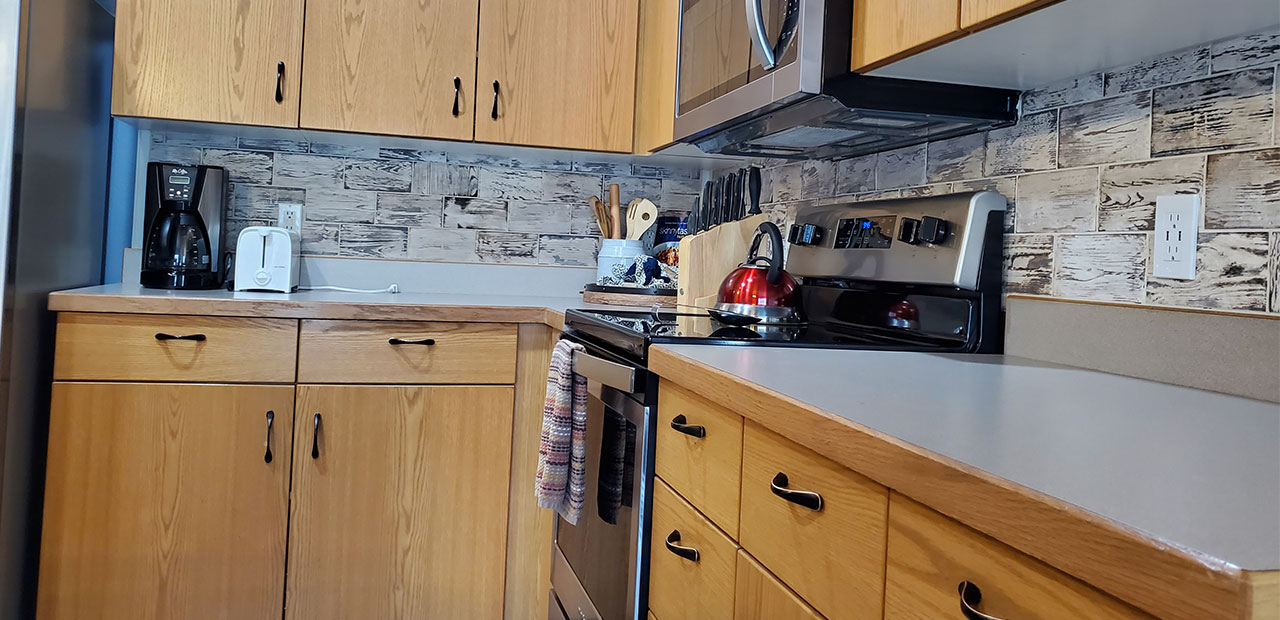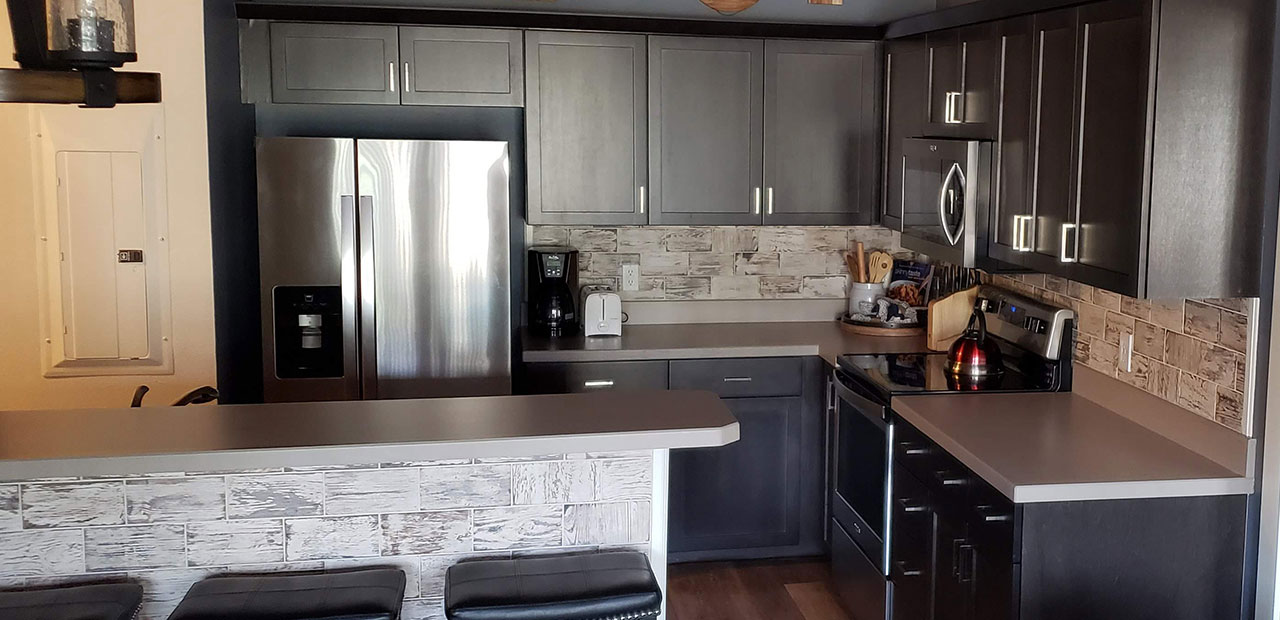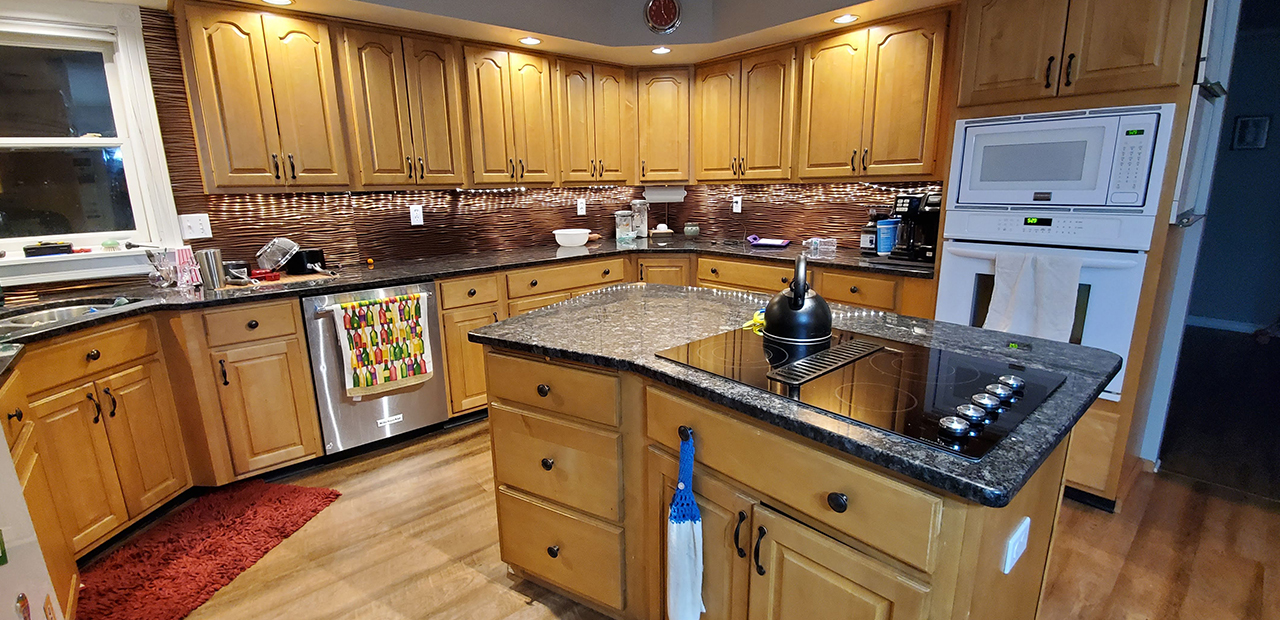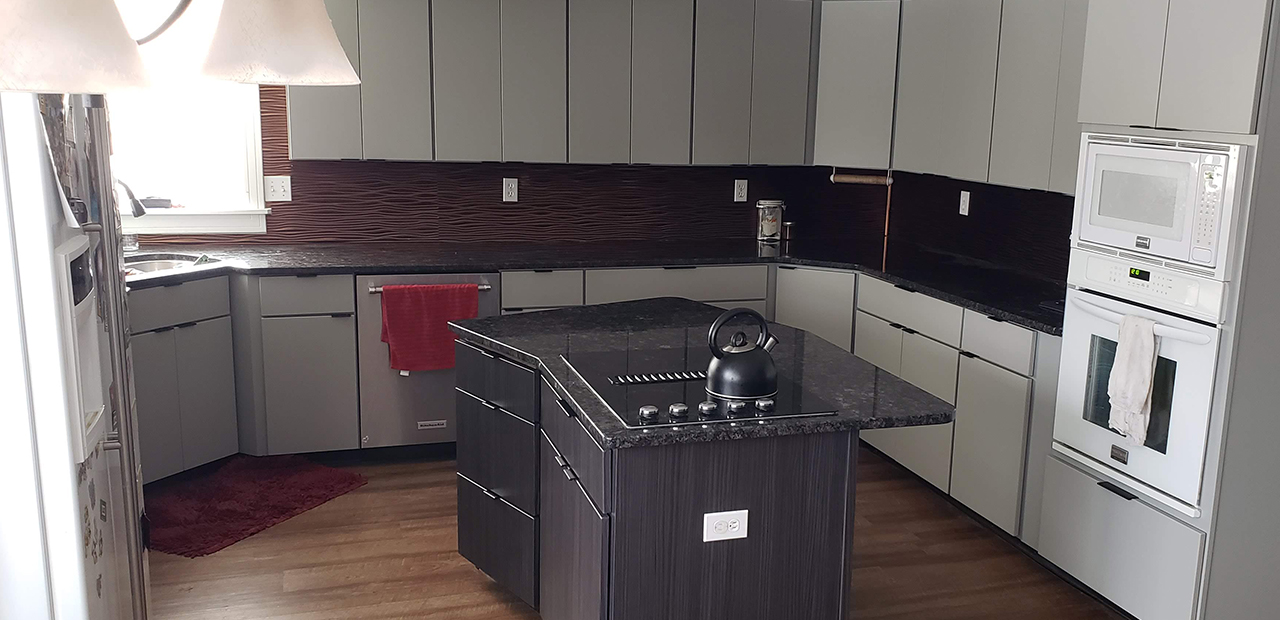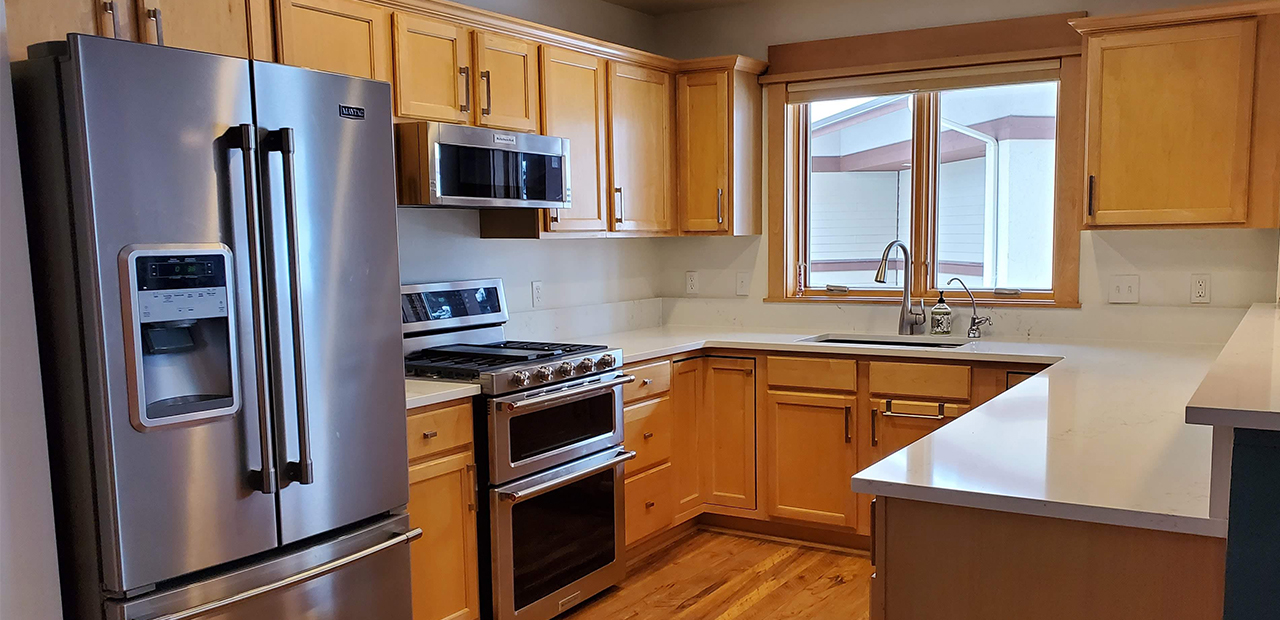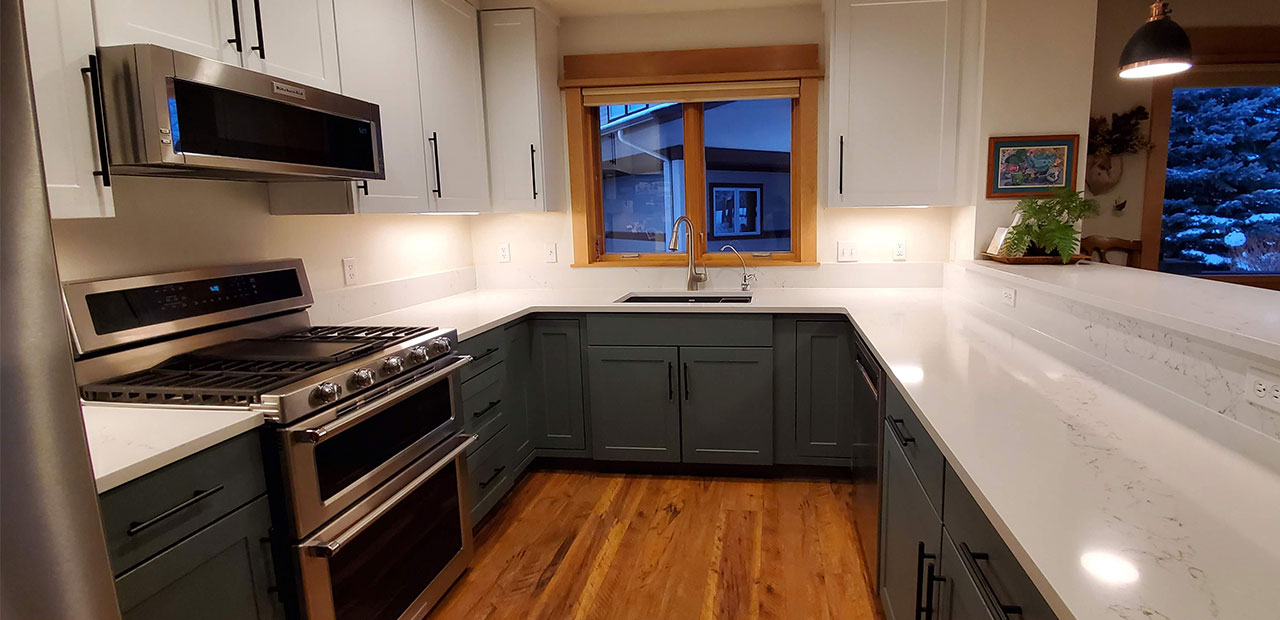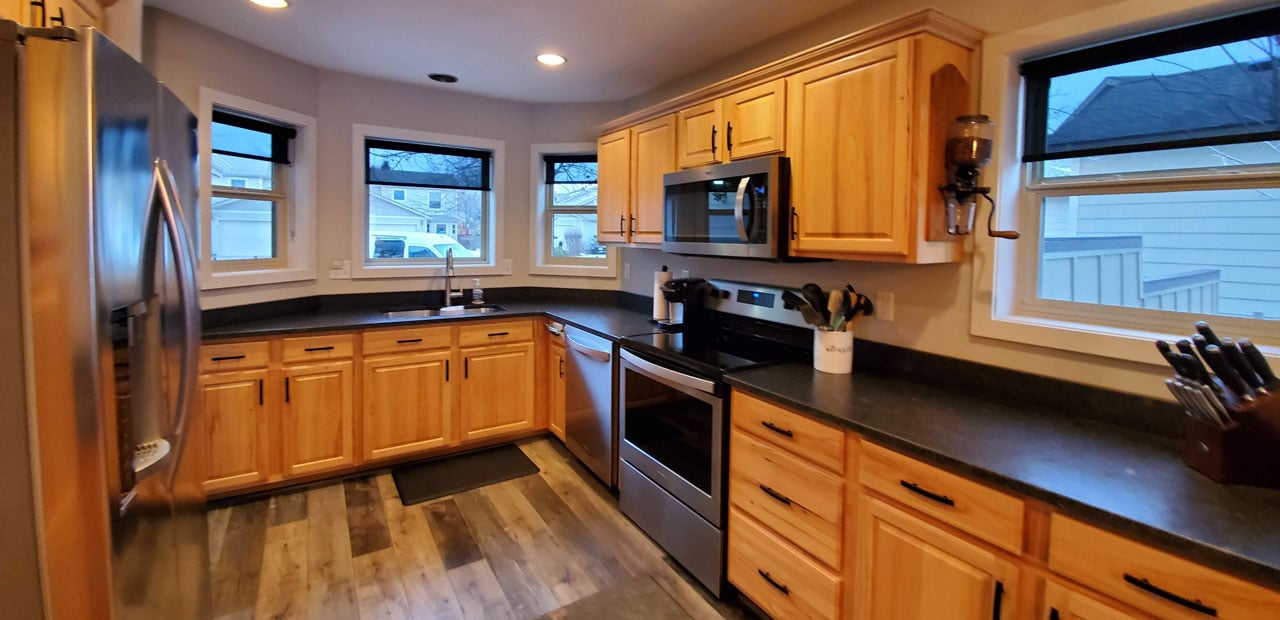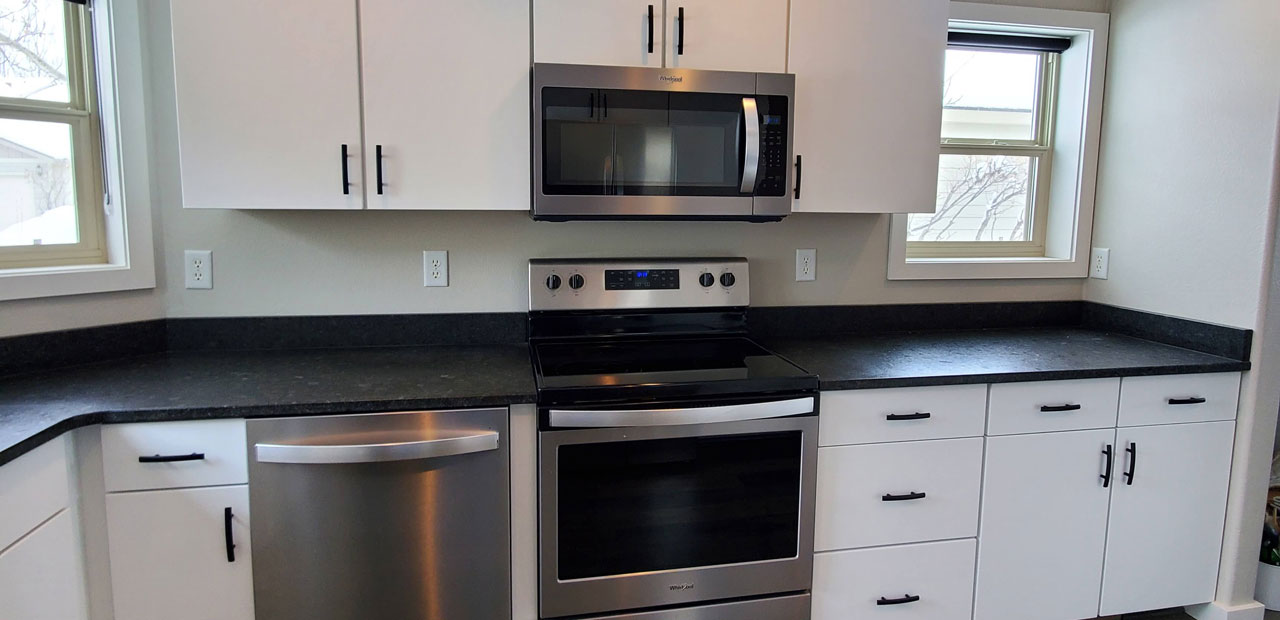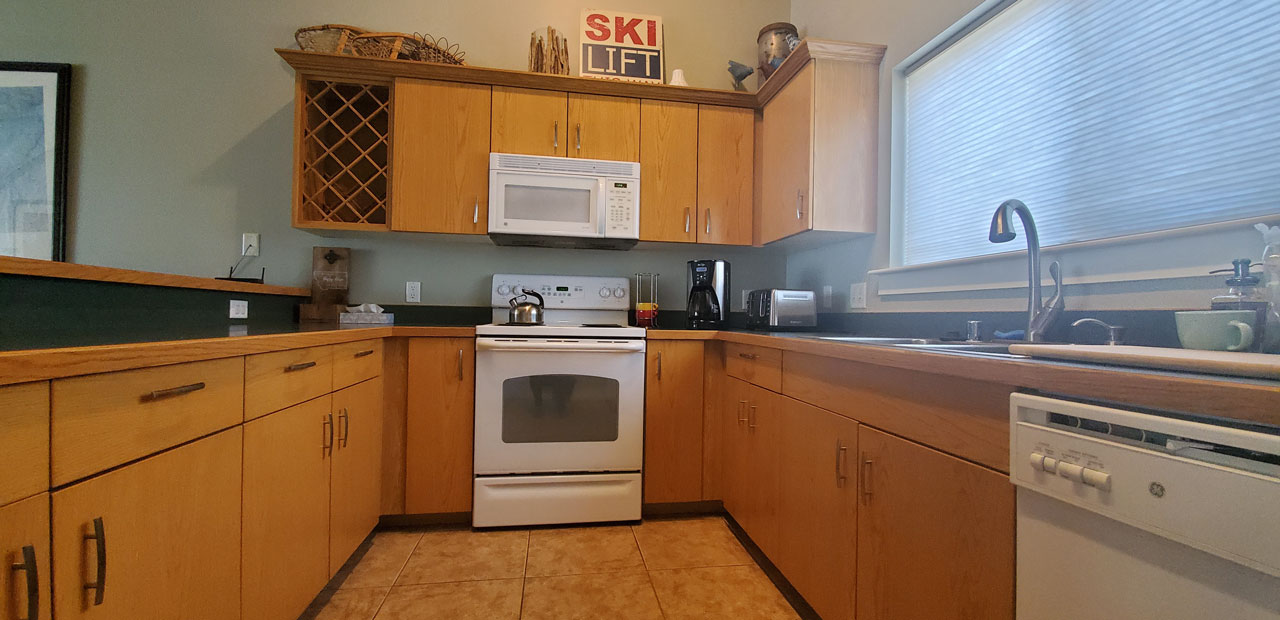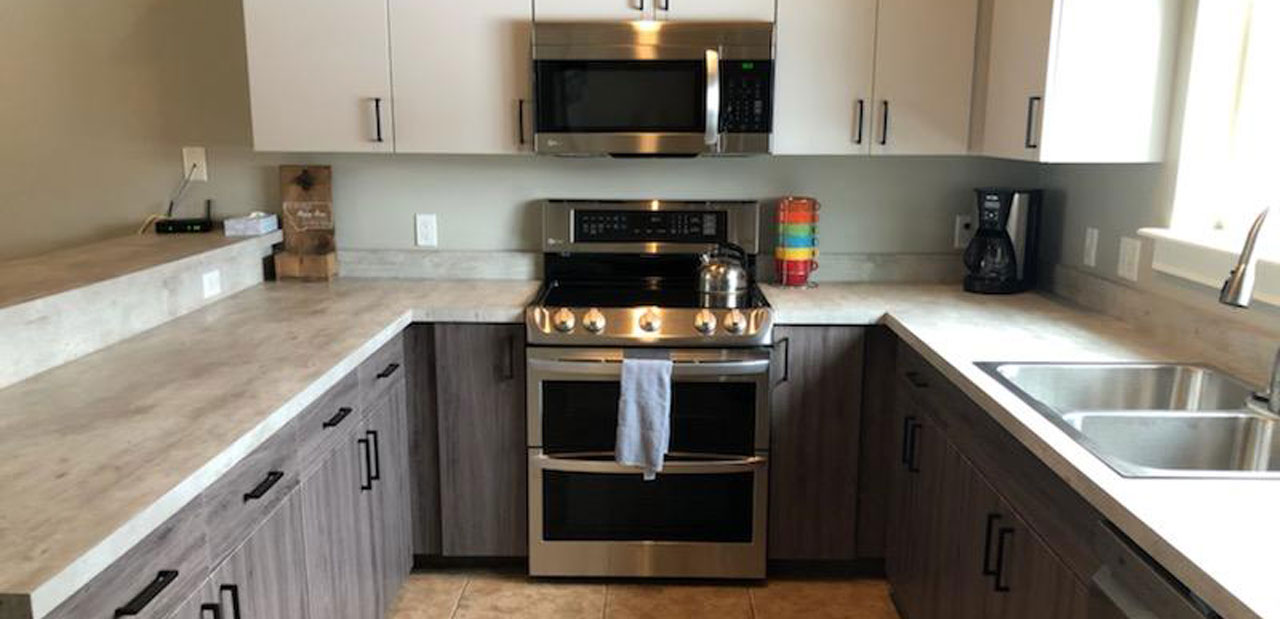 A stunning makeover for this Bozeman, MT builder grade kitchen. Oak doors and tiled counters were replaced with light gray shaker cabinet doors and black shaker on the island to contrast. Countertops were upgraded to white quartz for a fresh new space.
A beautiful improvement with this wood to wood bathroom vanity refacing. The original knotty alder beaded shaker doors were updated to knotty alder shaker doors stained shale for a clean, more up to date look that looked great with the existing counter.
A sleek wood to black cabinet refacing. Original oak slab doors updated to black shaker with new brushed nickel pulls. New countertops and backsplash added to match the new color scheme to give a complete transformation.
Cabinet refacing project in Bozeman, MT that transformed this classic kitchen to a contemporary masterpiece! Original dated raised panel oak doors swapped to light gray slab doors with a dark gray island for a two tone effect.
A beautiful two-tone shaker kitchen transformation. Oak cabinets to White uppers and sage base cabinets with added under cabinet lighting gave this Bozeman, MT a whole new look and feel!
Wood to white kitchen transformation taking oak raised panel doors to contemporary white slab. This sole update took the kitchen from dated to bright and modern in a matter of days.
A big refacing transformation from classic wood and laminate to slab doors. White uppers and textured gray base cabinets with new matte black hardware. New counters and stainless steel appliances completed this new space.