Exploring Essential Kitchen Accessories: Our Tip Picks!
A kitchen remodel is an exciting project that can completely transform the look and feel of your home. Whether you're updating your existing kitchen with a reface or redoor, looking to increase function in your existing kitchen space by adding accessories, or considering custom cabinets, choosing the right accessories can make a big difference in the final outcome. Here are some of the most popular accessories to add in your kitchen UPdate.
Under Cabinet Lighting
Under cabinet lighting can add a dramatic effect to your kitchen. It provides additional light to your workspace, making it easier to prepare food and cook. This type of lighting can also add ambiance to your kitchen, creating a warm and welcoming environment. Under cabinet lighting is our #1 request when updating a kitchen!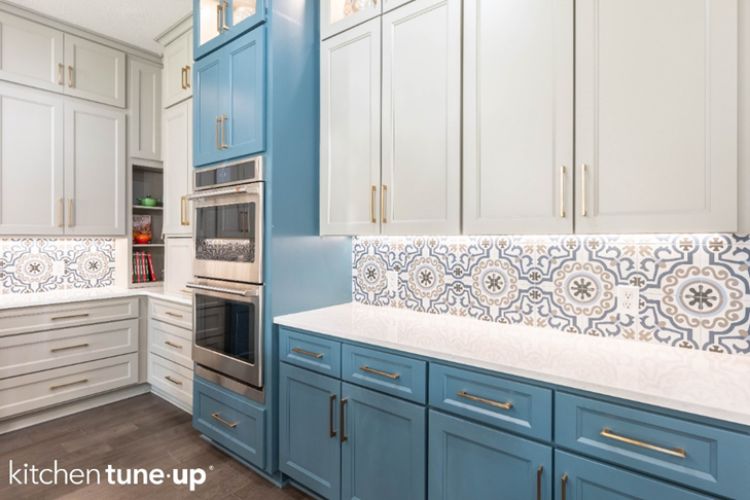 Pull-Out Trash Bins
A pull-out trash bin can be a game-changer in your kitchen. It keeps your trash out of sight, making your kitchen appear cleaner and more organized. It's also more convenient, as you can easily slide the bin out to dispose of waste, rather than having to lift and carry a heavy trash bag.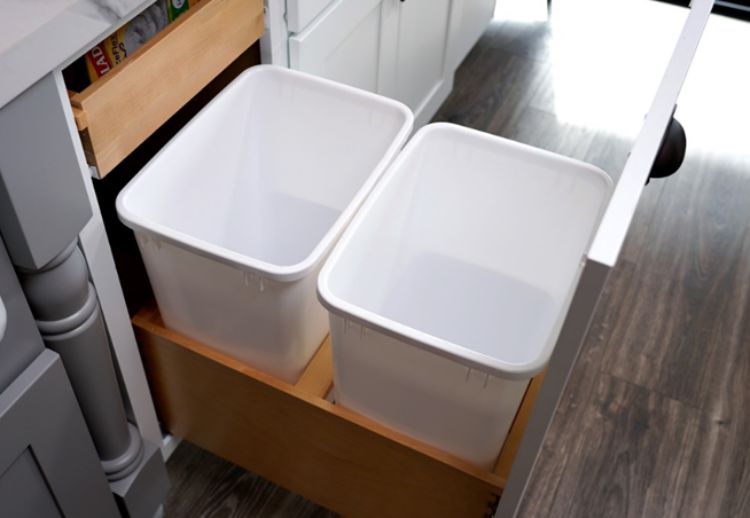 Kitchen Island
A kitchen island is a versatile addition to any kitchen. It provides additional counter space, storage, and can even function as a dining area. There are many different styles and sizes of kitchen islands to choose from, so you can find one that fits your kitchen and your needs. And it's a great way to add color and texture to the space in materials chosen!




Spice Rack
A spice rack can help you keep your spices organized and easily accessible. This not only saves you time when cooking, but money so that you aren't purchasing spices that you already own because you can't see them. There are many different types of spice racks, from wall-mounted to drawer inserts, so you can find one that fits your space and style.




Vertical Dividers
Not sure what to do with baking sheets or cutting boards? Vertical dividers make a great use of skinny spaces or high to reach places.
Blind Corner
Blind corners often present a challenge when it comes to accessibility and storage. Luckily, the introduction of pull-out accessories has revolutionized the way we utilize these corners, offering homeowners a range of benefits that enhance their kitchen experience. These clever additions unlock the hidden potential by transforming them from challenging spaces into efficient storage hubs.




Pull Out Utensil Storage
The allure of the pull-out utensil storage lies in its ability to optimize space, enhance accessibility, promote organization, contribute to overall design harmony, and offer adaptability. As homeowners strive for efficient and elegant kitchens, this storage solution has become a favorite.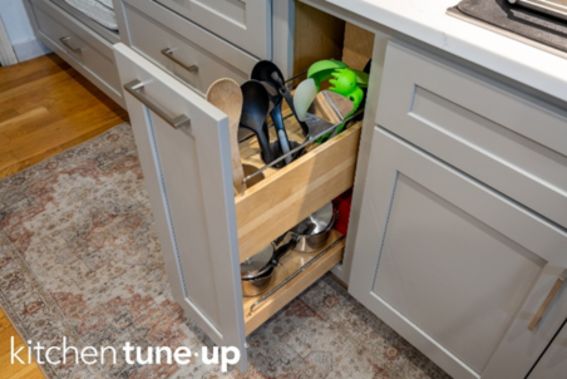 Convert Double Doored Cabinet to Drawers or Rollouts
This is a game changer and a must have when updating your kitchen space! Whether in a new custom kitchen, or our other 4 core services – reface, redoor, cabinet painting or the original tune-up. The added functionality of rollouts or drawers in a base cabinet make the space organized and easily accessible. Something we all can appreciate.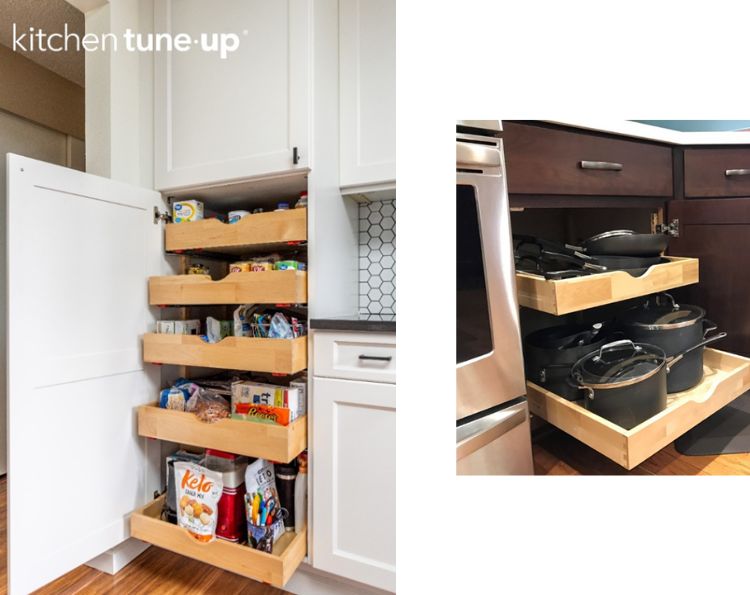 Built-In Coffee Storage
Indulging in a cup of coffee in the early morning is one of life's simple delights. It comes as no surprise that an increasing number of homeowners are embracing the trend of incorporating personalized coffee stations into their homes, elevating their daily routines with an exquisite touch of luxury.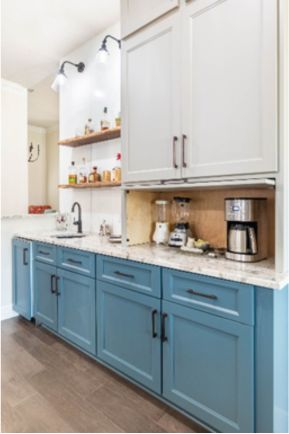 Drawer Organizers
Drawer organizers can help you keep your kitchen utensils and gadgets organized and easy to find. They can also help maximize the space in your drawers, making it easier to store everything you need in your kitchen.
Wine Bottle Storage
A wine rack is a great way to add a decorative touch to your kitchen, while also providing a functional way to store your wine bottles. There are many different styles and sizes of wine racks to choose from, so you can find one that fits your space and your wine collection.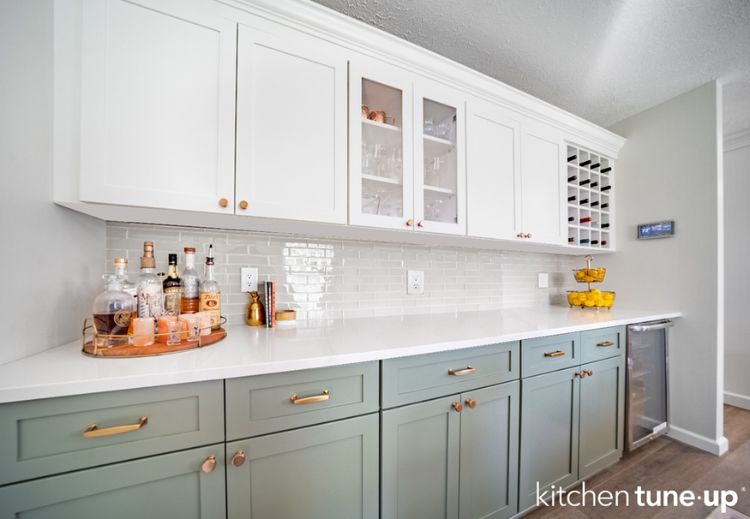 A kitchen remodel or even a kitchen update, is a great opportunity to add accessories that will make your space more functional and stylish. Whether you're looking to add additional storage, better lighting, or a convenient workspace, there are many different accessories to choose from. We can incorporate accessories into existing cabinets if you are looking for functional elements added or include as part of our 5 core services. By selecting the right accessories, you can transform your kitchen into a space that you love to cook and entertain in.