Previous Next Kitchen Tune-Up Announces September 2019 Project of the Month Award Winners
Each month Kitchen Tune-Up franchises submit project photos of their 1-5 day kitchen updates. The Home Office team selects the most stunning transformations to be awarded as our National Project of the Month winners. Take a look at our winning kitchens! September's winning projects feature services completed in Mississippi, Arizona, California, Indiana, and South Dakota!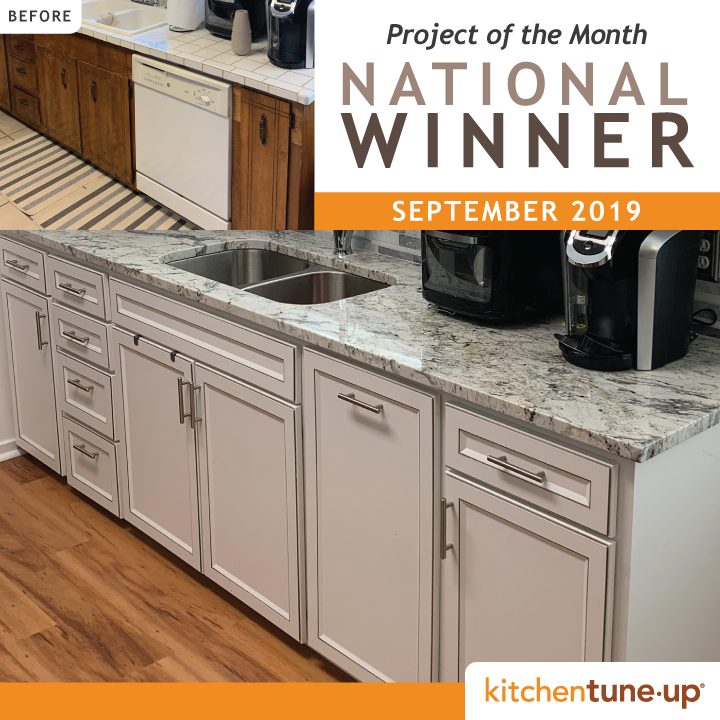 Carlos Lloyd – Kitchen Tune-Up Jackson, MS
Cabinet Refacing Plus: From birch cabinets to our exclusive Haglundridge door in snow white, with new appliances, sink, countertops, and backsplash.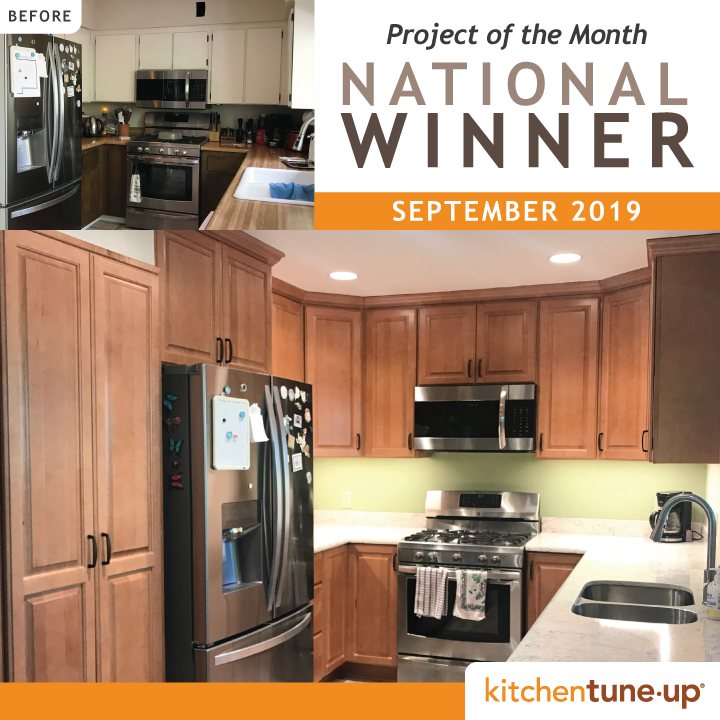 Andy & Laura Leigh Mathis – Kitchen Tune-Up Flagstaff, AZ
New Cabinets: From painted slab doors to new cabinets with maple raised panels with Dunn stain added storage features and new countertops.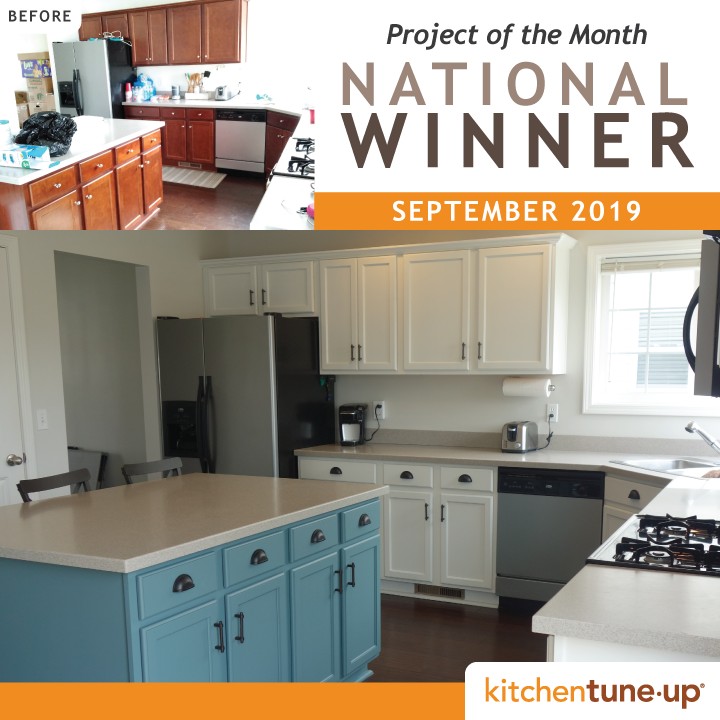 Jim Neuendorf – Kitchen Tune-Up Warsaw, IN
Cabinet Painting: From oak paneling with a dark oak stain to white and contrasting blue blood for the island, with the addition of new hardware.