Kitchen Tune-Up Unveils Project of the Month Winners of June
A firework show is needed for these outstanding projects! Kitchen Tune-Up release their Project of the Month winners from the month of June.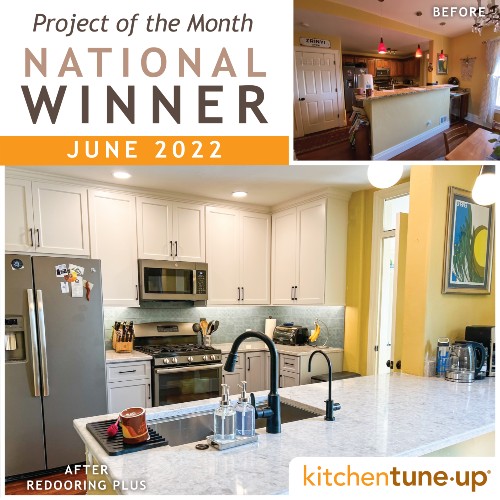 Paul & Kathryn Jost
Denver, CO
The Denver team took the upper cabinets to the ceiling, cut down the countertop, upgraded the door style and color, and installed a new backsplash and countertops.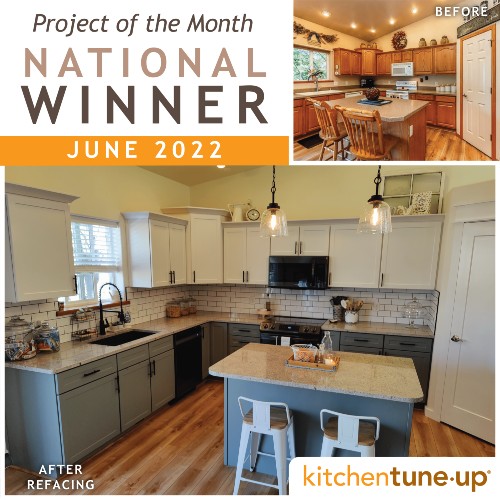 Mitch Petty
Billings, MT
The homeowner recently purchased this home, and they were in the midst of a complete renovation of it. The Billings team was able to meet their timeline as they were trying to moveinto the home before Christmas 2021.The client shared thatthe best part of the project was the service KTU provided them as they had communication breakdowns and delays from all other sub-contractors.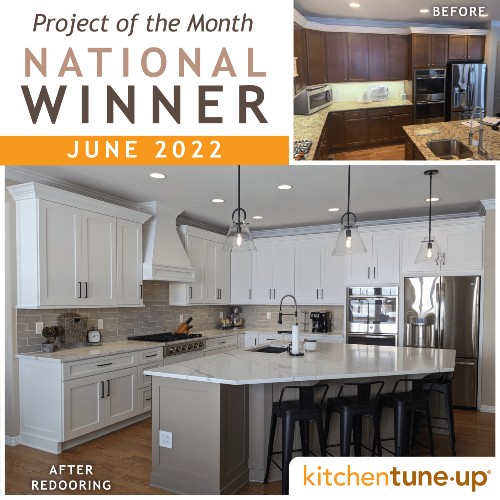 Joel & Jessica Winters
Castle Rock, CO
A bright redooring and a classic backsplash brought this kitchen up to its full potential.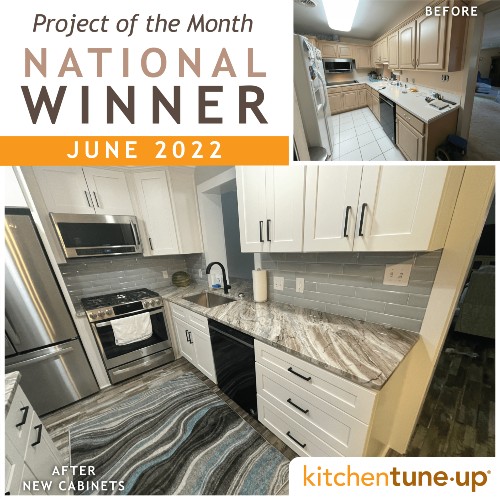 John & Jenny Propps
Niceville, FL
This client was seeking a clean airy kitchen with modern lines. To achieve this, the Niceville team altered thelayout and created an open feel with more usable space. A great choice of new white shaker cabinets brightened it up and gave the client the look she wanted. A new backsplash really brought this space together!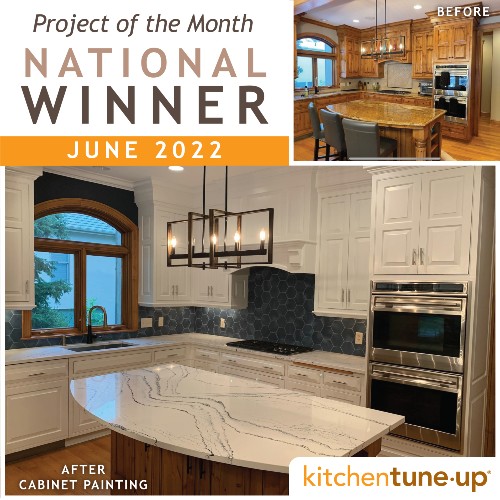 Kay & Khaled Sharaf
Bloomington, MN
Nothing elevates a kitchen quite like this beautiful countertop!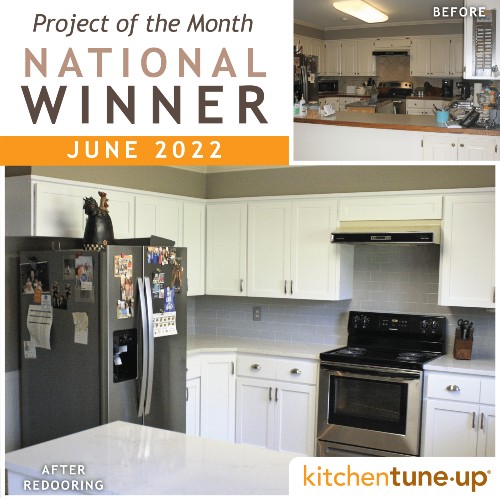 Charlie & Susan Johnson
Little Rock, AR
It is amazing how concealed hinges really clean up the overall look of a
kitchen. The white countertop complements the white cabinet doors and
now this kitchen also appears larger and more inviting.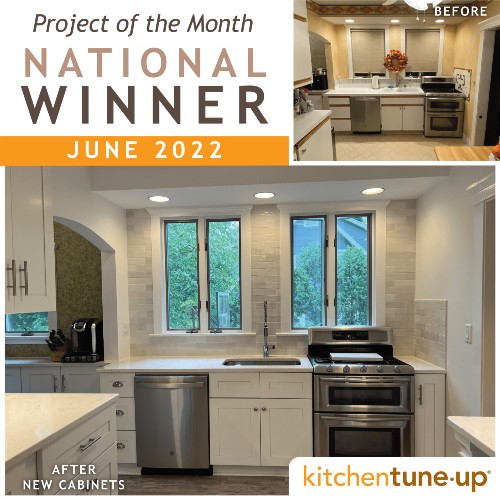 Todd & Ruth Finkenstadt
Glen Rock, NJ
A few modifications to the layout, some brand-new cabinets, and you've got yourself a beautiful working kitchen.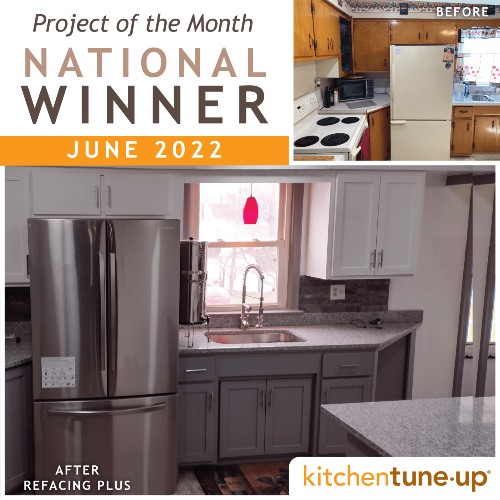 Keith Lawrence
South Pittsburgh, PA
The Pittsburgh team added a peninsula and made cabinet modifications for new appliances. With this Refacing Plus project, this kitchen's overall look and functionality was transformed from dated to modern.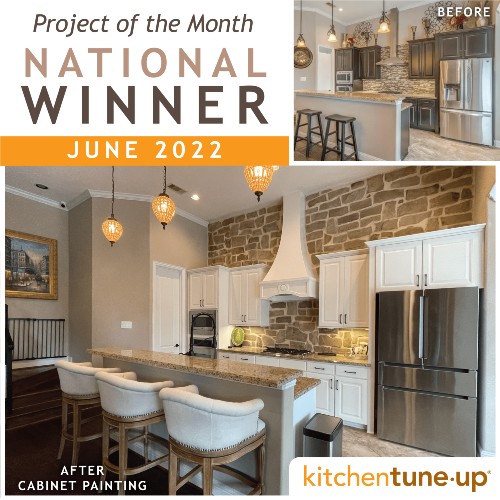 Devin Friar
The Woodlands, TX
Sometimes all it takes is some paint and a stone backsplash to completely transport your kitchen to another time and place.