Kitchen Tune-Up Announces May 2019 Project of the Month Award Winners
Each month Kitchen Tune-Up franchises submit photos of their 1-5 day kitchen updates. The Home Office team selects the best transformations to be awarded as our National Project of the Month winners. Take a look at these kitchen makeovers! The May winning projects feature an impressive Tune-Up and multiple cabinet refacing projects completed in Kansas, Georgia, Massachusetts, Idaho, and Wisconsin.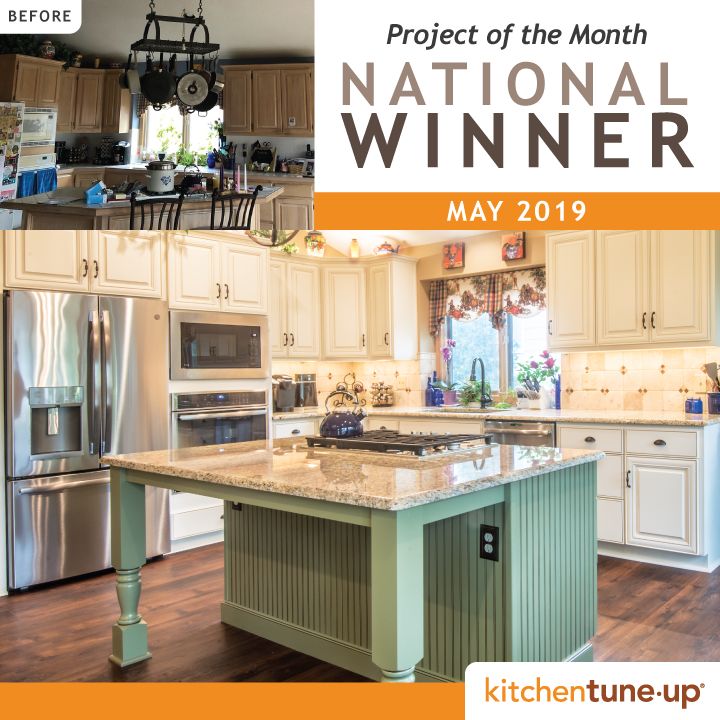 Adam & Rachel Phillips – Kitchen Tune-Up Wichita, KS
Cabinet Refacing Plus – Manchester raised panel door and drawer fronts in bisque with a walnut glaze; island in maple with heirloom distressing and chocolate glaze.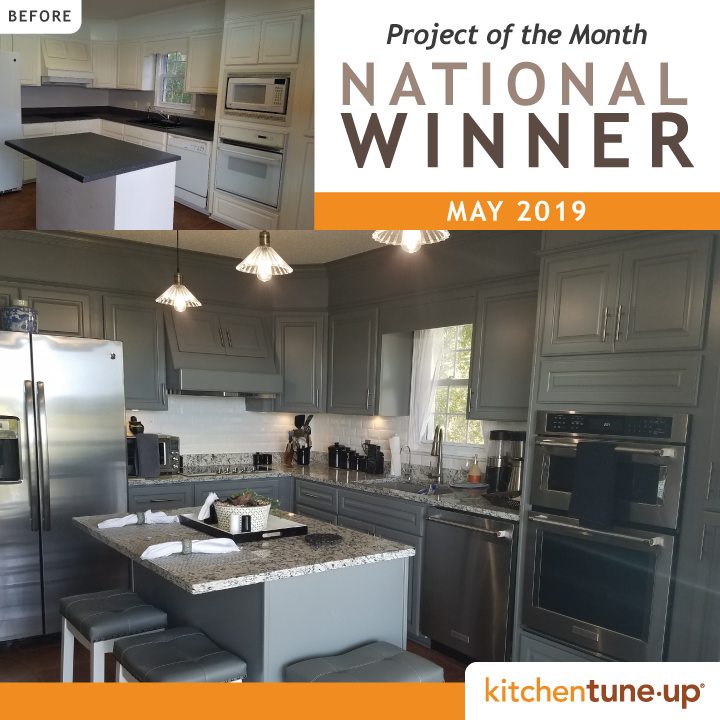 Matt Hubbard – Kitchen Tune-Up Savannah, GA
Cabinet Refacing Plus – Maple Charleston raised panel cabinets in North Sea.

Matt Hubbard – Kitchen Tune-Up Savannah, GA
New Cabinets – Arlington raised panel in white.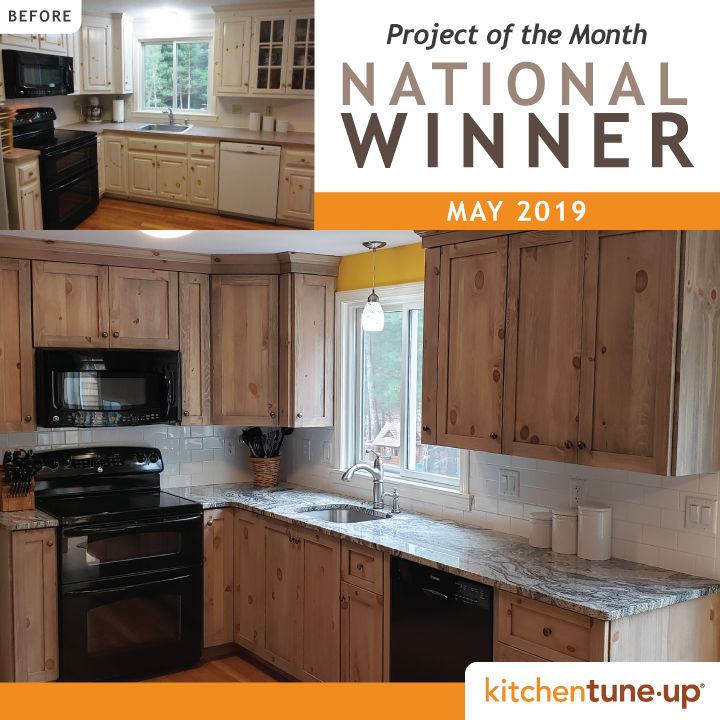 Mike, Janice, & Jesse Dugan – Kitchen Tune-Up Norton, MA
Redooring Plus – Weather knotty pine shaker cabinets with a clear finish and white and gray glazing.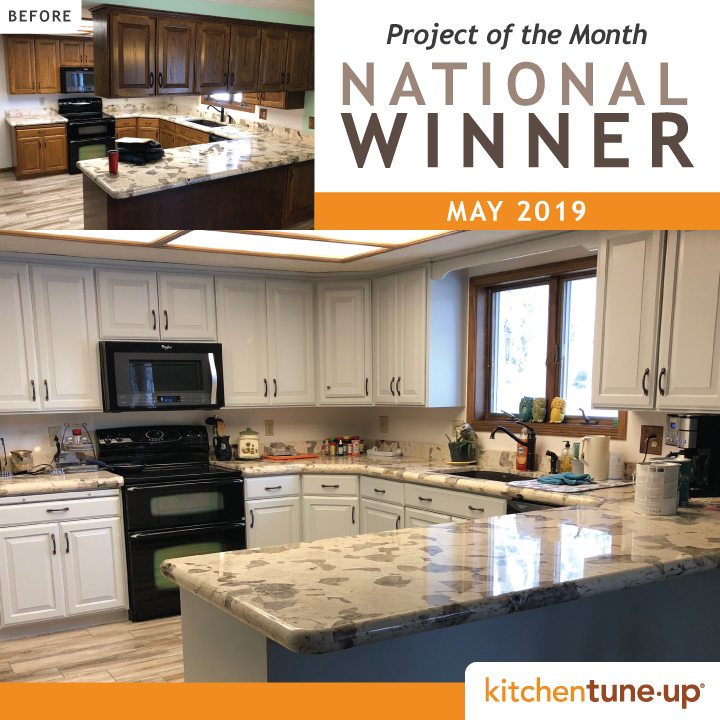 Shane Noble – Kitchen Tune-Up Idaho Falls, ID
Cabinet Painting – Original oak cabinets painting in grey screen and snowbound.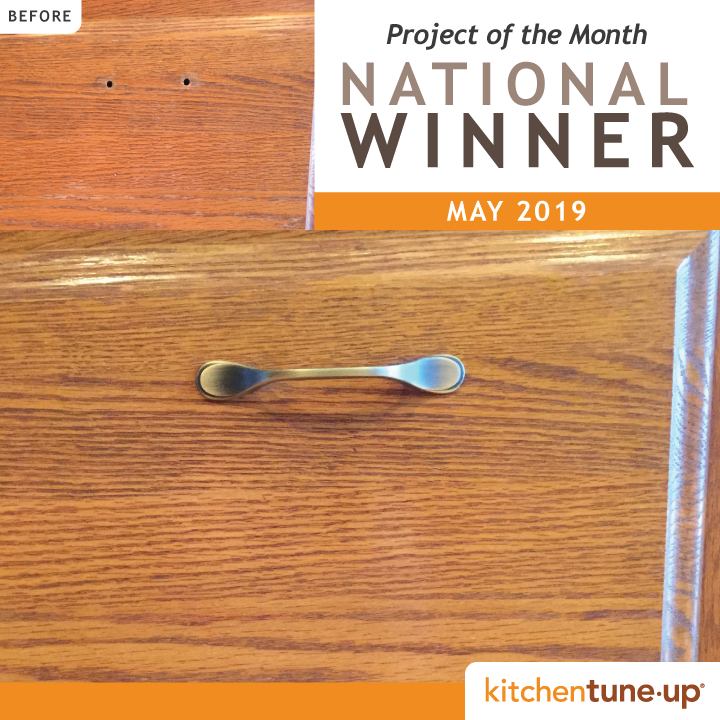 Bobby & Ashley Kuhns, Andy Thompson - Kitchen Tune-Up Stevens Point, WI
1 Day Tune-Up – Our wood restoration process and new hardware brought life back to these bathroom cabinets.