Kitchen Inspiration: Some "Sage" Advice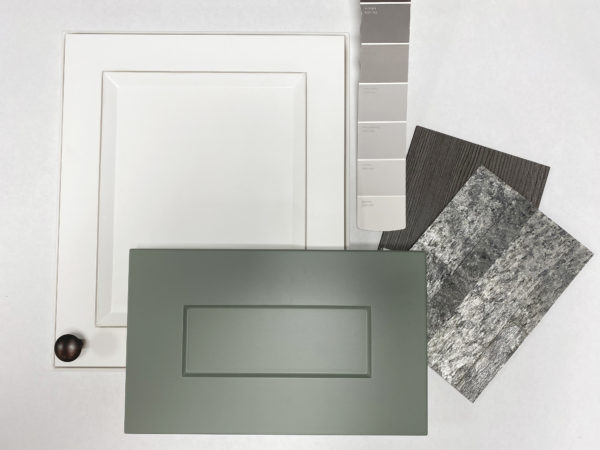 Green has never been a very common kitchen choice since bright greens can look tacky and dark greens can be so, well, dark. But sage is the ultimate exception. This mellow shade of green has just enough hints of blue and grey to mellow it out, making sage not just a fun accent color, but also a good main color choice, as well.
Sage is a very versatile color palette. In fact, it's been dubbed the "new neutral" by some designers. If you're looking for a simple yet elegant color that can prop up nearly any kind of accent design, then sage should be on your mind.
Cozy kitchen looks
Sage lends itself to a cozy, earthy feel. Many kitchens that use sage for cabinetry are just begging for a eucalyptus plant under the window. Note the natural wood tones that fit right in with the sage cabinet doors. Green is a color that invokes nature, and so a sage-themed kitchen will always have a comforting feel.
Sage can crop up anywhere and look right at home, from cabinets to counters to walls. Nearly any material can be used against a sage backdrop, be it wood, copper or even distressed fabrics.
A modern look
Sage is also at home in a modern kitchen. Neutral finishings and stark, contrasting colors blend well with a sage background. At the same time, sage can be used against a backdrop of white or beige for an extra pop of color that doesn't overwhelm a room. Has the sage kitchen design gotten your creative juices flowing?
Check out some of our other mood boards for even more inspiration. Once you've got an idea what kind of vibe you're looking for, you can use our handy design tool to play around with some of the other kitchen details on your mind to get an idea for how they'll look together. The kitchen is the centerpiece of your home, and we want to make sure you get the design of your dreams.
Your Kitchen Tune-Up team will be there to help you ever step of the way, starting with generating design ideas. If you'd like to see more inspiration for your upcoming kitchen remodel, feel free to browse our project gallery to see some of our finest kitchen transformations!