Is a Kitchen Remodel Worth It?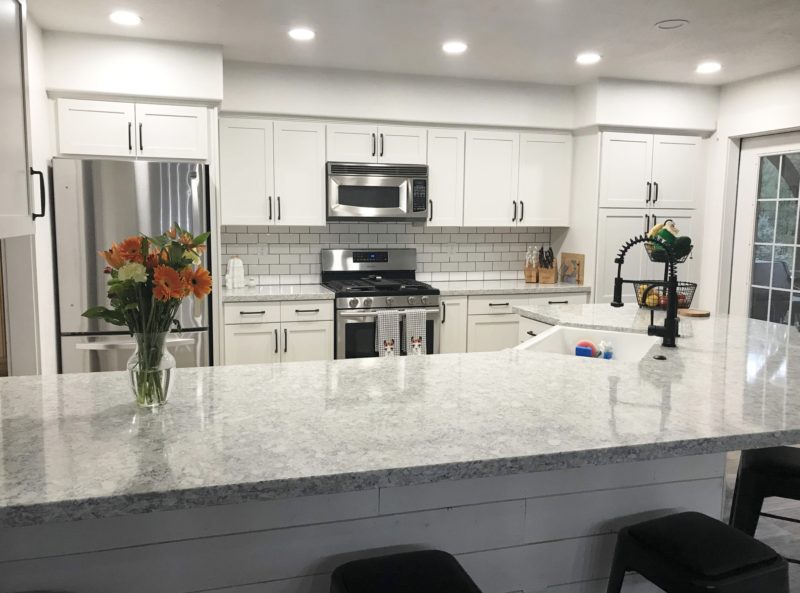 They say the home is where your heart is, but what if that heart needs a little work? Over time, appliances, surfaces and even the very structure of you home can fall behind. Kitchens can be particularly notorious in this regard.
The kitchen sees more use than any other room in your house, which places it first in line for renovation considerations. Kitchen remodels focus on increasing usability and livability, meaning your remodeled kitchen should work better for you and make your life easier.
Does a kitchen renovation increase a home's value? Many homeowners are concerned with the monetary investment a kitchen remodel requires and whether or not they'll see any of that money back. The short answer is yes, the kitchen is a great choice for investing in your home's overall market value. If you're making moves to sell your home, completing a comprehensive upgrade of your kitchen is sometimes recommended by realtors before placing your home on the market. According to the National Association of Realtors, kitchen remodels generally see up to a 60 percent return on investment, with full remodels generally seeing more recovered costs than simpler upgrades.
Get more enjoyment out of your kitchen A kitchen remodel isn't just about the money. You need to also factor in your personal tastes. Upgrading appliances and redesigning your kitchen space is a great way to mold a home to your unique sensibilities. The National Association of Realtors estimates that 95 percent of people who complete full kitchen renovations see their enjoyment of their homes go up. While the price of a kitchen remodel may be too high to justify with enjoyment alone, it should be a consideration.
Is a kitchen remodel worth it? When you remodel your kitchen, you're investing in the worth of your home and also increasing your own personal enjoyment. If these results are enticing to you, then a kitchen remodel is definitely worth the time and money invested.
There are a lot of remodeling and renovation options to suit any budget, so kitchen improvements are definitely within your reach. If a full kitchen remodel isn't in the cards for you, there are other options.
In a previous post, we discussed the merits of cost-saving kitchen upgrades like refacing. To learn more about different ways your kitchen can be updated, visit our 5 Core Service pages and find a Kitchen Tune-Up location near you!