Celebrate National Kitchen & Bath Month All October Long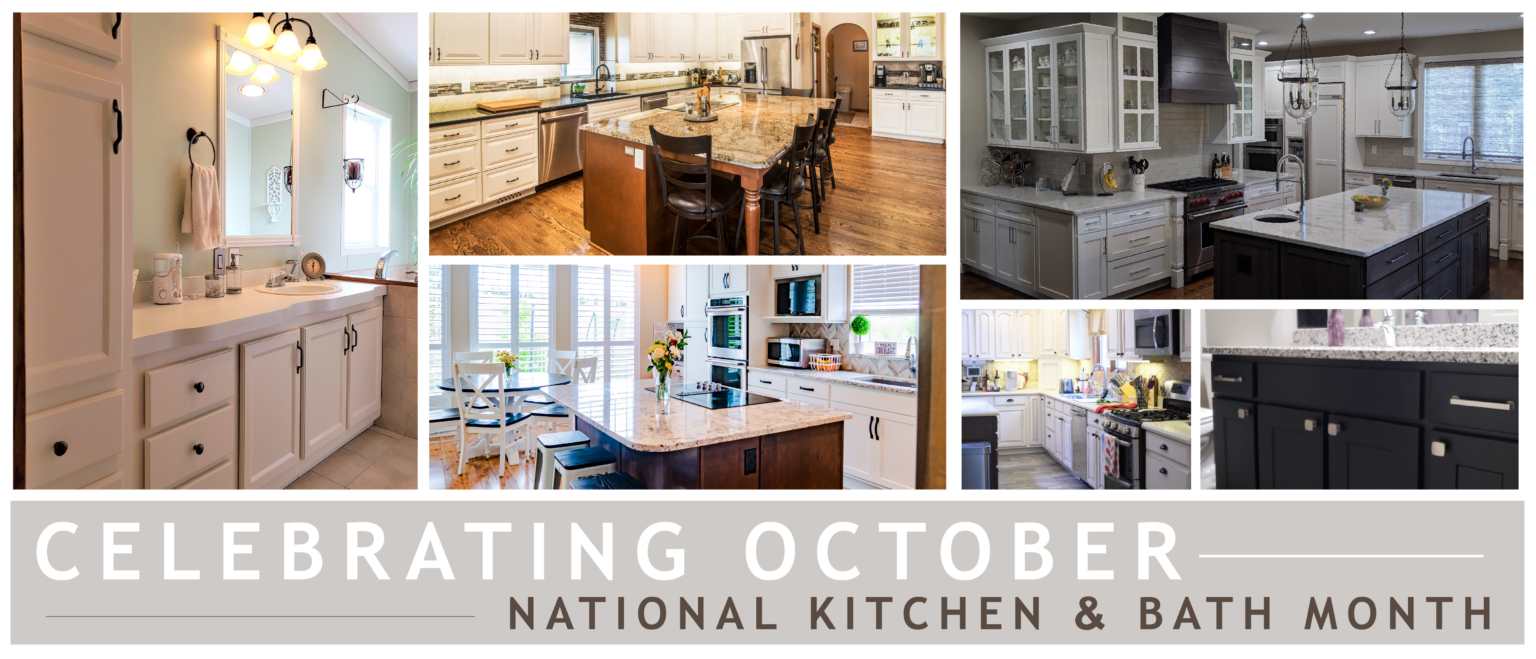 October is National Kitchen and Bath month and has been since the National Kitchen & Bath Association created it in 1982. Why did they pick October? Because the summer months are officially behind us and the holidays are just around the corner and homeowners are eager to spruce up their home in preparation for extended houseguests and hosting holiday celebrations. Are you ready to celebrate?
Jump on the bandwagon of choosing October as the month to update your kitchen and bath. Kitchen Tune-Up has five service options to enhance your kitchen (and bath!) and have options to fit and timeline and budget!
If you're on a tight schedule Not a problem because we specialize in 1-5 day kitchen updates. We can Tune-Up your wood cabinets in a single day – wake up with your worn-out cabinets and have a dinner party that night to feature your like-new space. Looking for a bigger transformation? We can redoor or reface your cabinets in just a few days, changing your builder-grade oak cabinets to stylish white shaker, or espresso slab doors – that decision is up to you!
If you're on a budget For many homeowners, a big hurdle for remodeling the kitchen is what the investment might be. We specialize in bringing dreams to life for much less than you might think. We have compiled an average range of our core services. Which one fits best into your budget? 1 Day Tune-Up: $900 - $1,500 Cabinet Painting: $3K - $5K Redooring: $4K to $8K Cabinet Refacing: $5K - $16K Custom Cabinets: $10,000K+
If you're seeking more space One of the most common issues we hear with homeowners is that they are looking for more space in their kitchen, or at least how to maximize the space they already have. Check out some of our recent blog posts for some space-saving tips and to help decide if it's time to add an island to your kitchen! 12 Space Saving Hacks for Small Kitchens Is It Time to Add an Island to Your Kitchen?
If you are ready to join the excitement of National Kitchen and Bath month and update your space, use our locations tab on our website to find the location nearest you!