Projects by Kitchen Tune-Up Berks Lehigh SW
The projects you see here are all real remodeling jobs, in homes like yours. They're not fantasy pictures of designer showrooms—they're kitchens families use every day. These projects, by Kitchen Tune-Up locations around the country, show how we tailor remodeling to fit homeowners' unique needs and realistic budgets!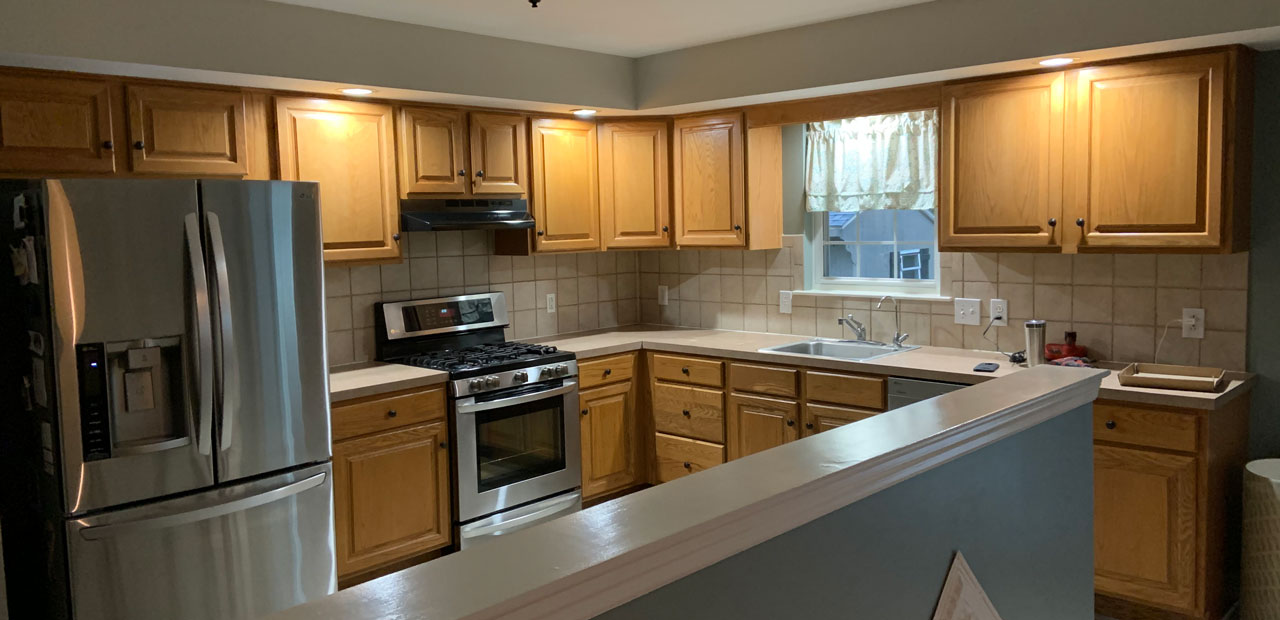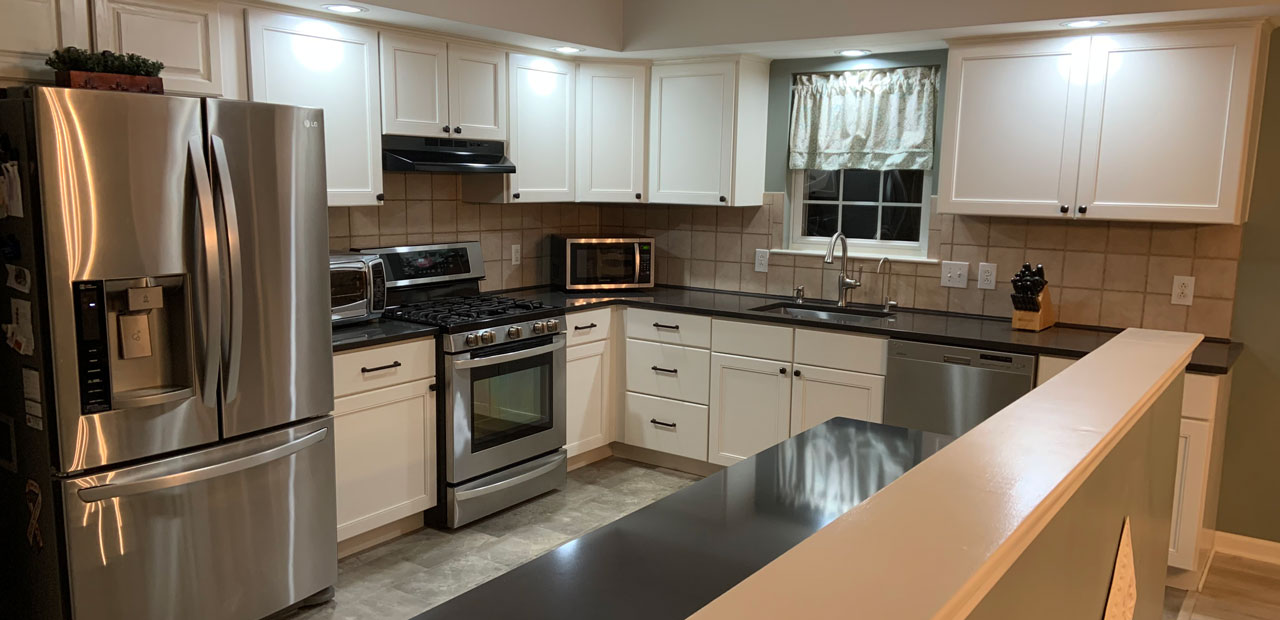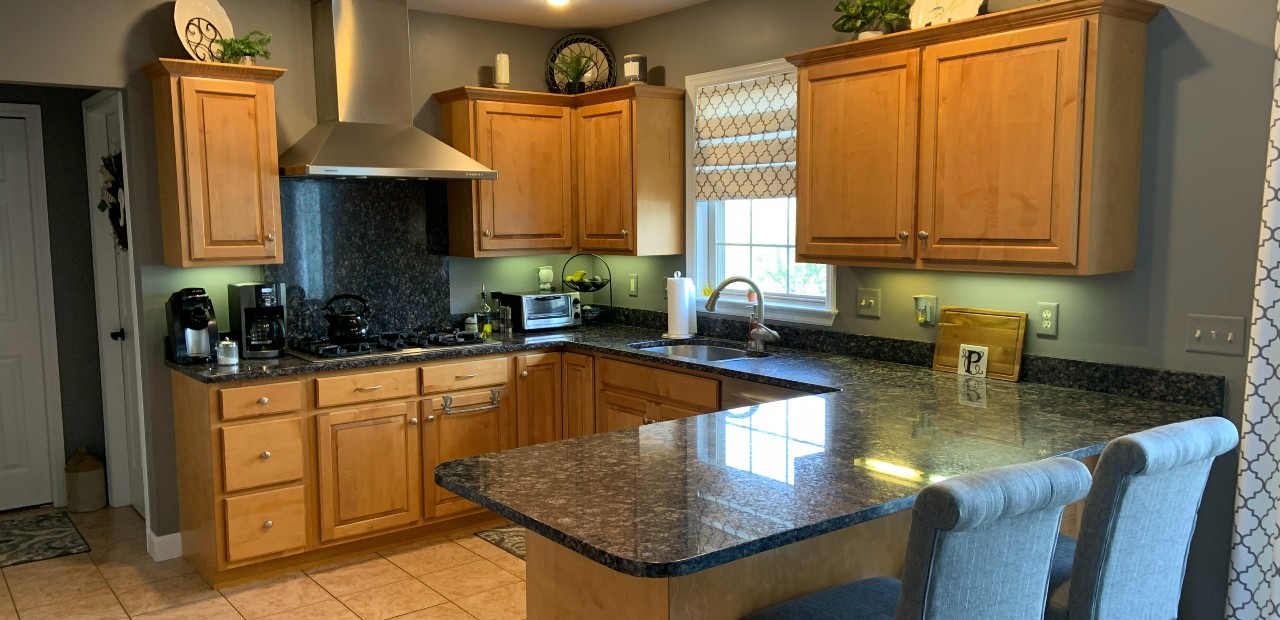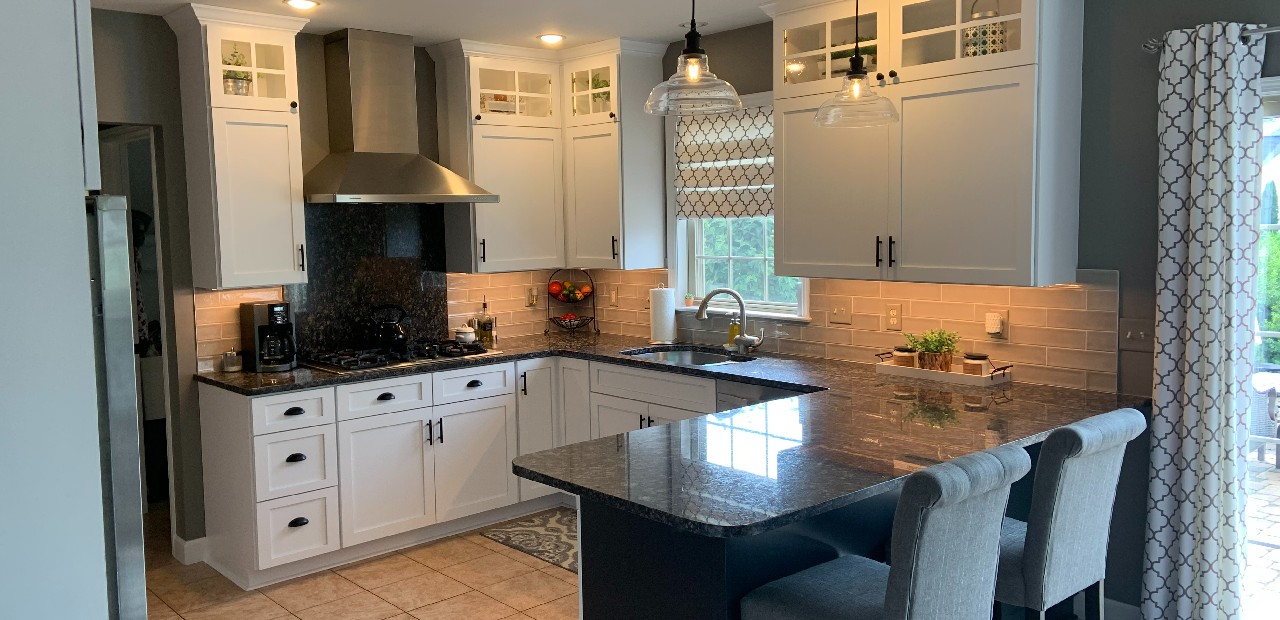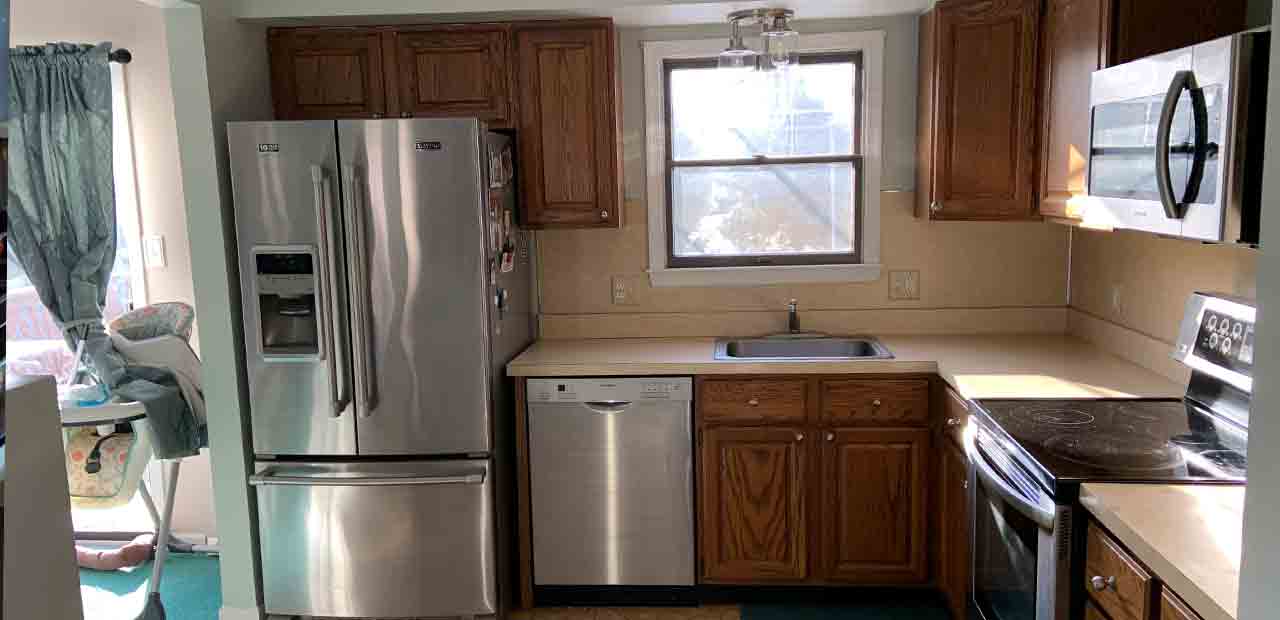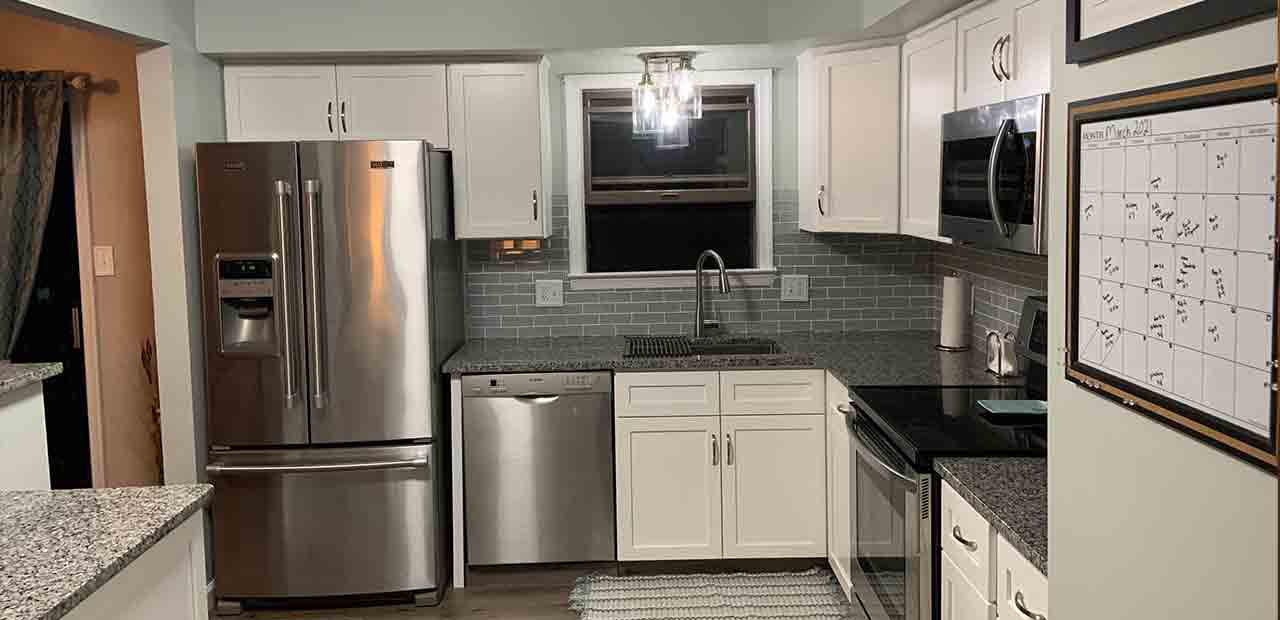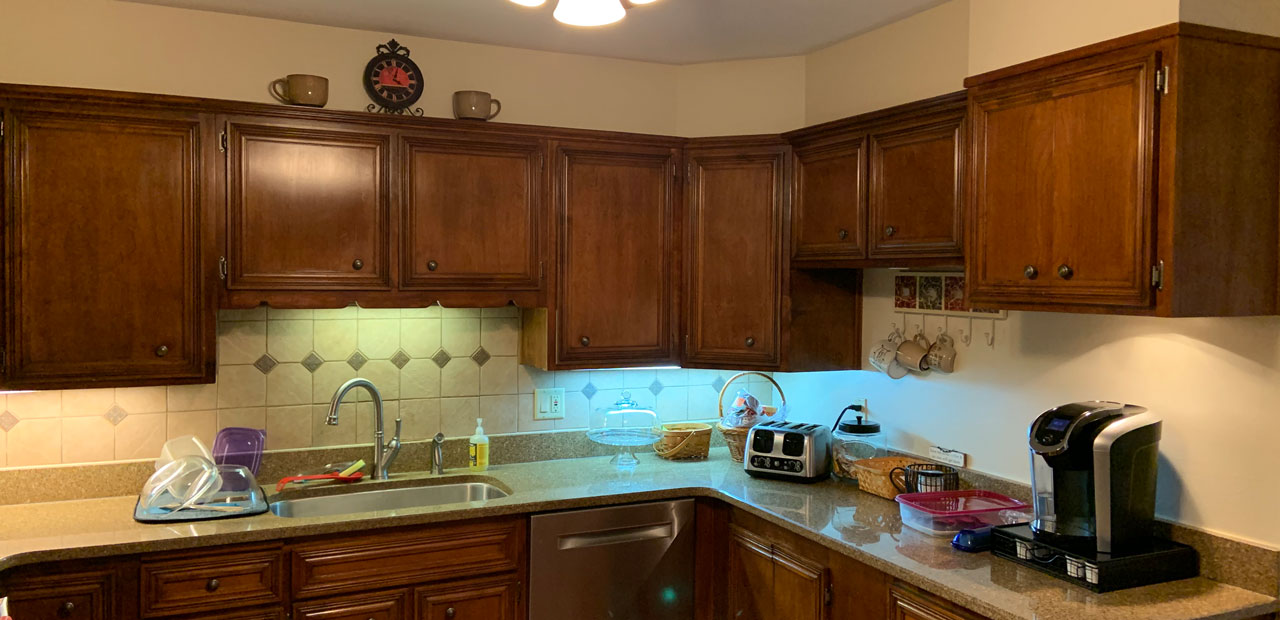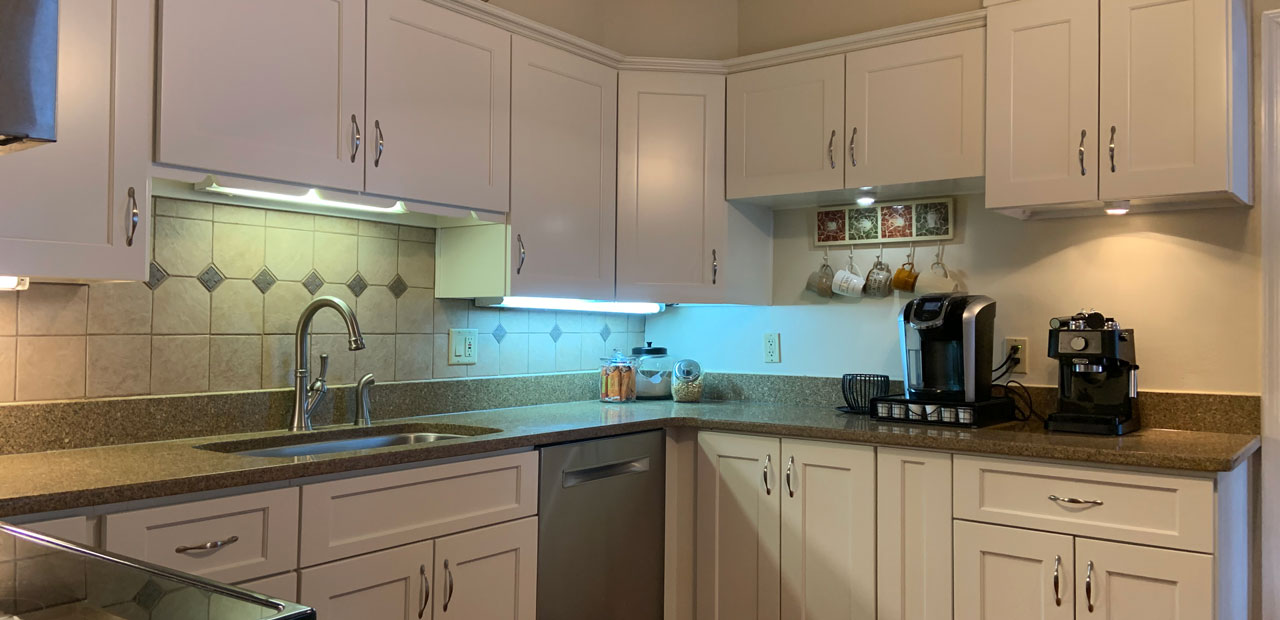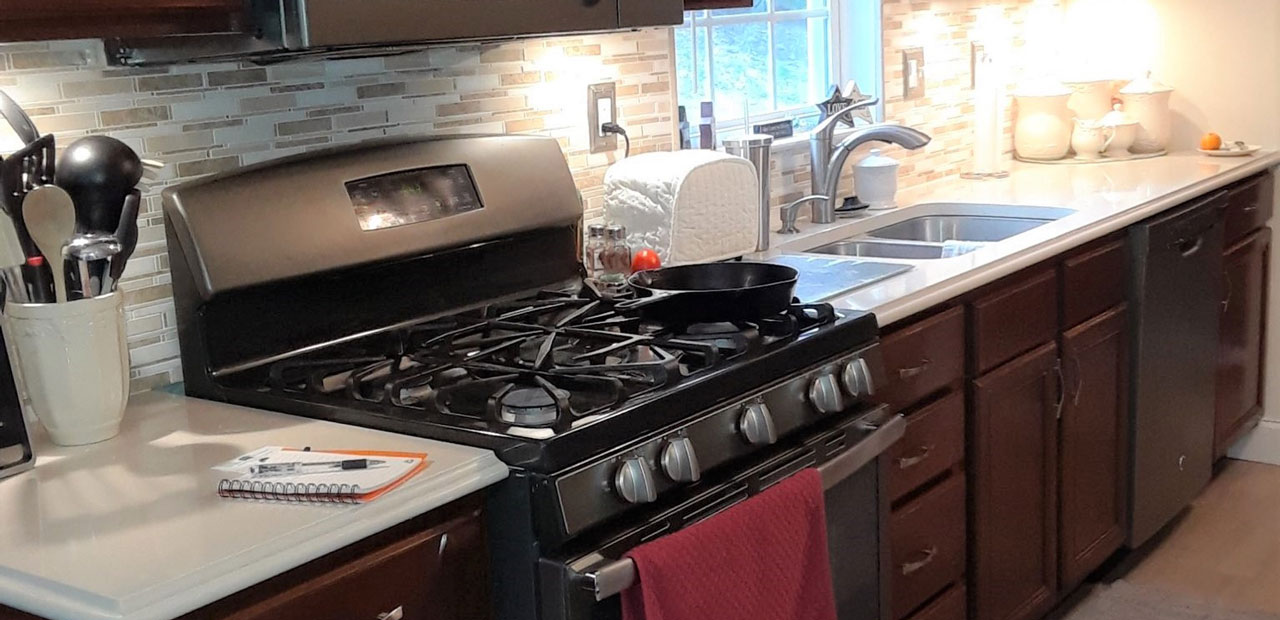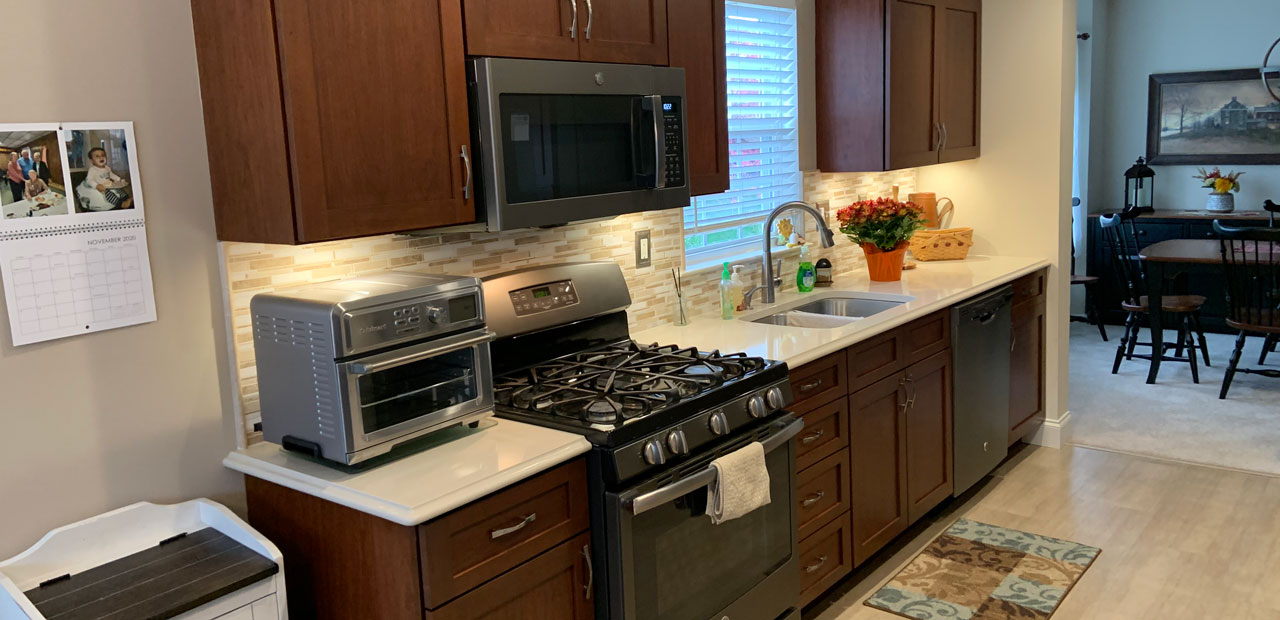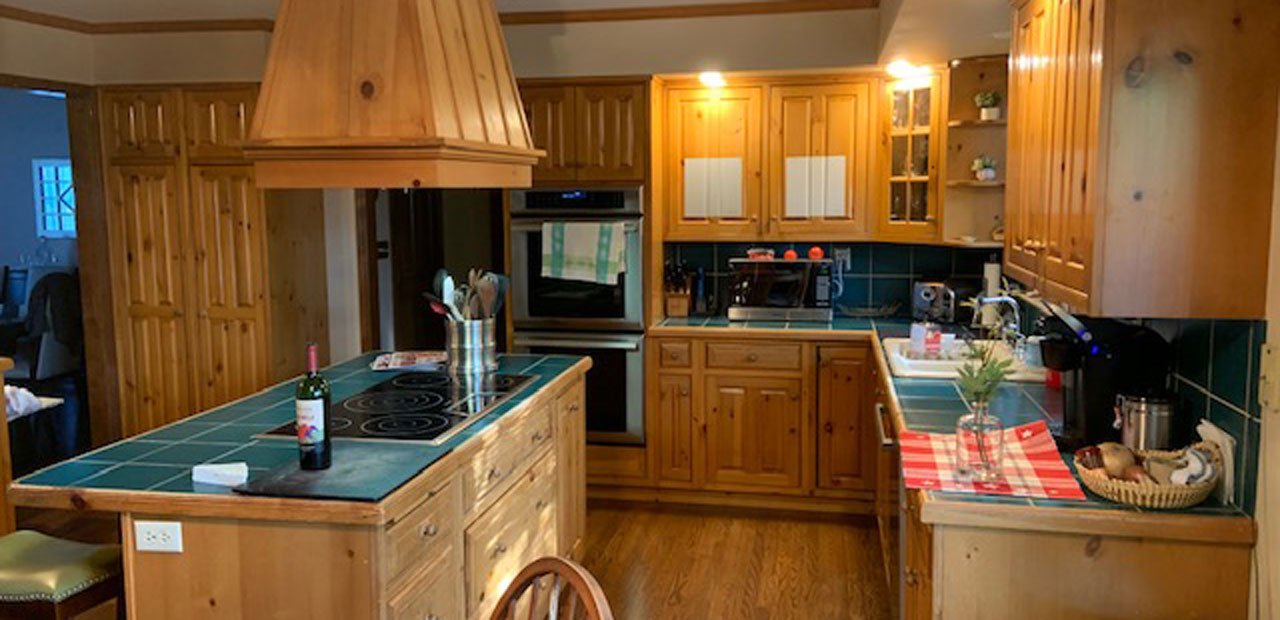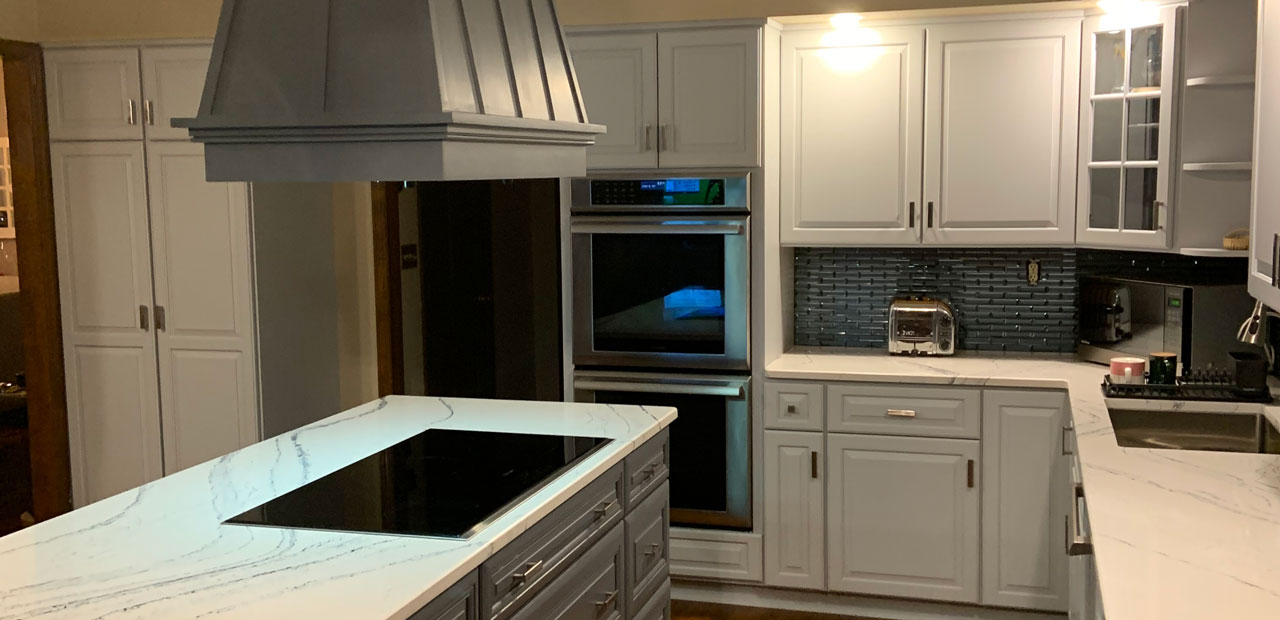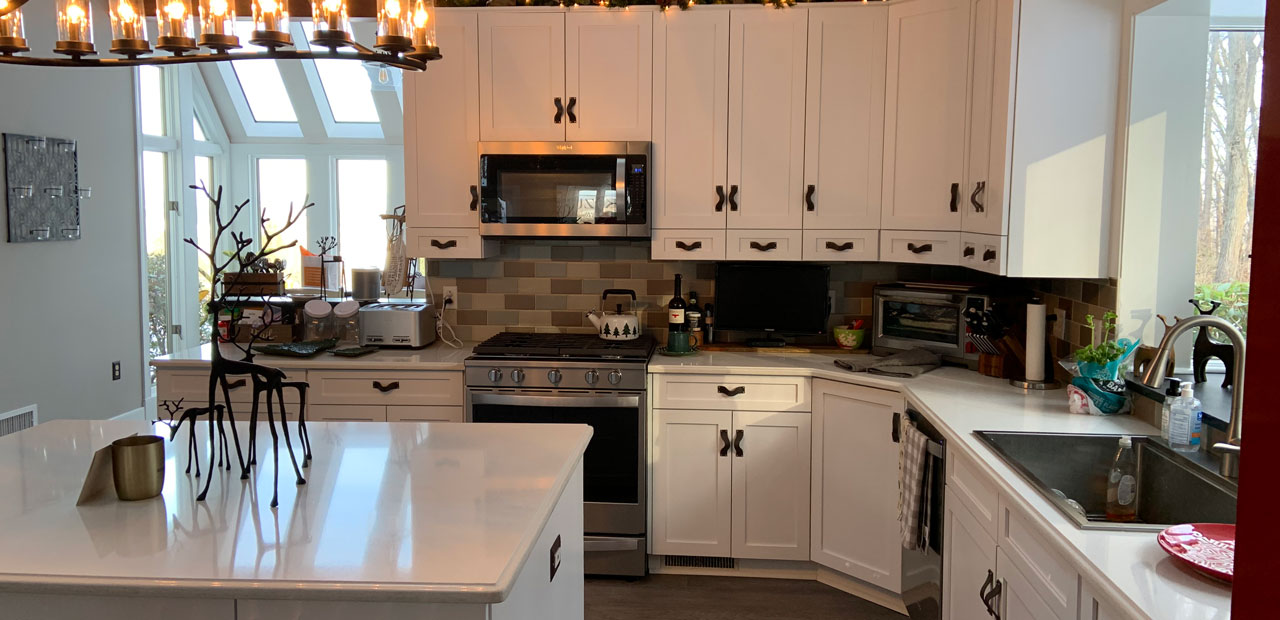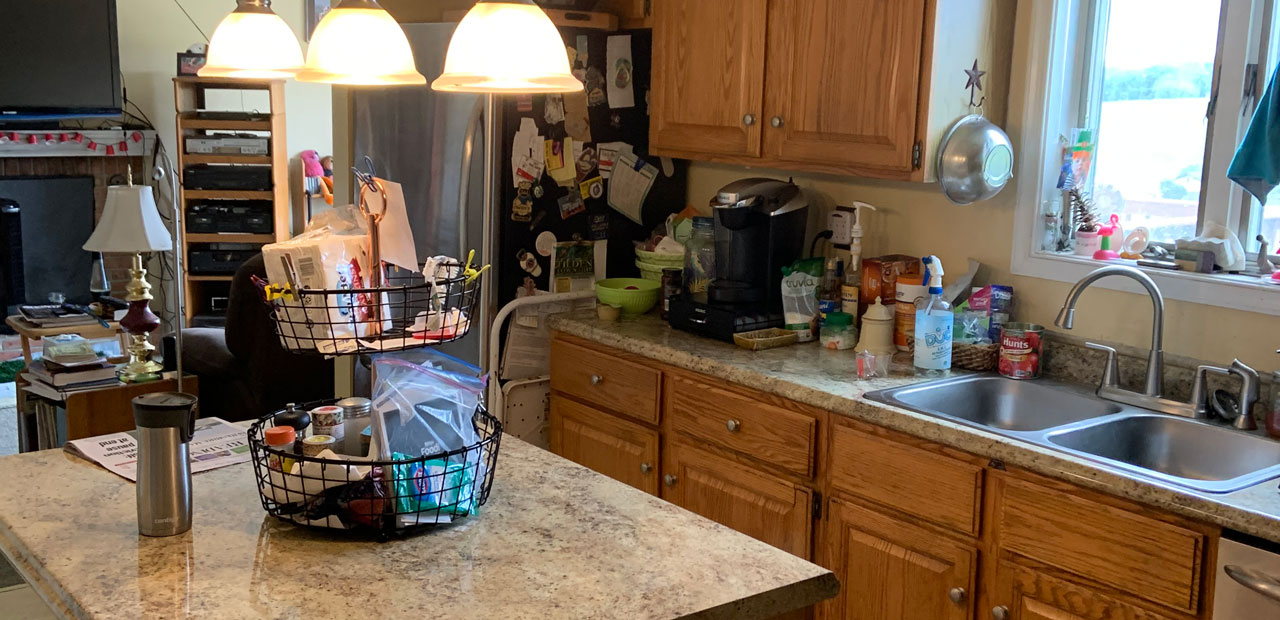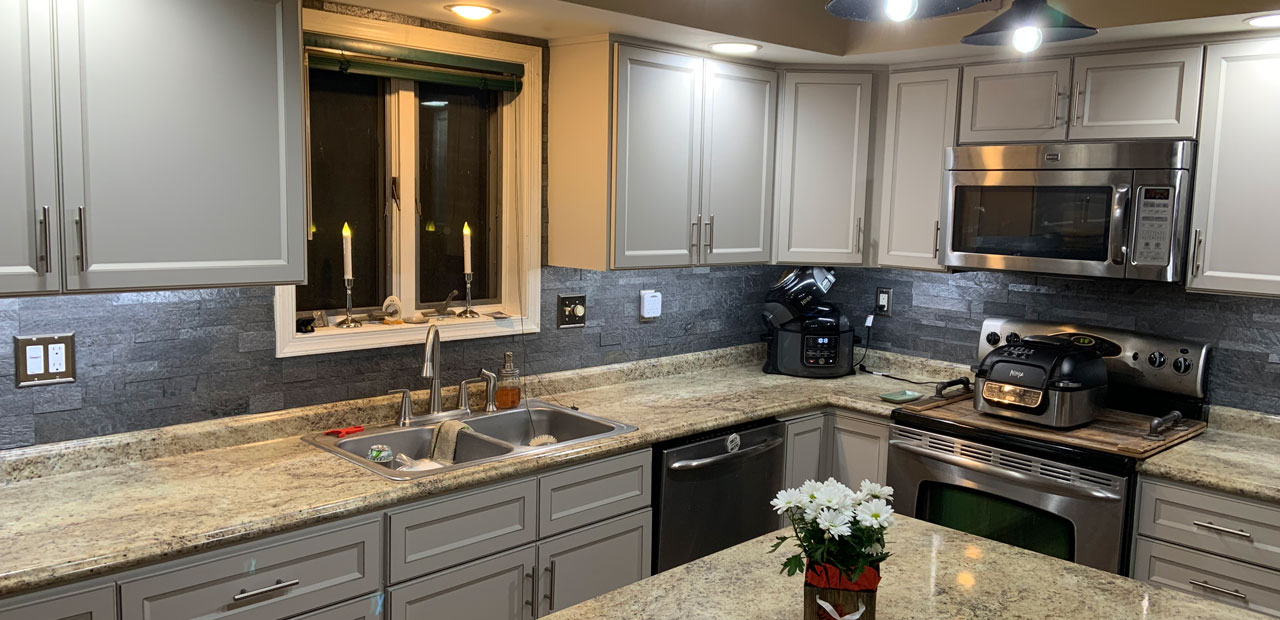 This kitchen layout was spacious but needing a fresh new look. Our team refaced the original honey oak doors with white shaker and installed new sleek black granite countertops. The homeowners loved the updated and brightened space.
This homeowner was thrilled with the outcome of the project and said it turned out "better than she visualized it would" and gave praise for the entire team including the sub-contractors. This customer was impressed with everyone's professionalism and willingness to go the extra step for the project.
We love transforming and tunifying kitchens no matter how big or small! This quaint Reading, PA kitchen was given a total makeover by refacing the cabinets with white shaker, and then installing dainty blue glass tile backsplash and sleek gray granite countertops. These updates made the kitchen look entirely new and left the homeowners thrilled!
A contemporary take on a classic color. These homeowners wanted to keep the color of their current cabinets but wanted to update the door profile. We were able to match the stain and redoor the kitchen with a shaker style door in a cherry cider stain. The update made for a cleaner appearance and a happy customer!
What an amazing transformation this project was! These Leigh, PA homeowners wanted to keep the uniqueness of their kitchen while updating the color and style. The current elements of wood cabinets, green tiled countertops and backsplash were all super dated and the space had a lot of potential. We refaced most of the cabinets with a white raised panel door, and then the island refaced with lazy gray paneling. The hood was painted to match. Beautiful white-veined quartz countertops and tile backsplash completed the look. The homeowners were thrilled and this kitchen would go on to be a National Project of the Month winner!
Farmhouse kitchens continue to be a popular trend with our customers, including this Berks County homeowner. Our team refaced the wood cabinets with white shaker a matte black hardware. Gray wood panel flooring added to the farmhouse style effect and the wood to white transition lightened up the space. Our customers were thrilled with the transformation!
We love the growing trend of gray kitchens! This one, in particular, was refaced with our exclusive Haglundridge door with charcoal glaze. Beautiful stone backsplash added texture and was illuminated by the under-cabinet lighting. This made for a beautiful transformation from the original wood kitchen.