Women in Remodeling at Kitchen Tune-Up Port Huron, MI
What an exciting time to be a woman in the remodeling industry! Changing stereotypes and forging ahead in roles deemed "non-traditional," women are making great strides to remodel expectations.
According to the Bureau of Labor Statistics report from 2019, 5.4 percent of those employed in the construction industry are women. While that percentage may be small, Kitchen Tune-Up Port Huron, MI is celebrating their female technician, Erica.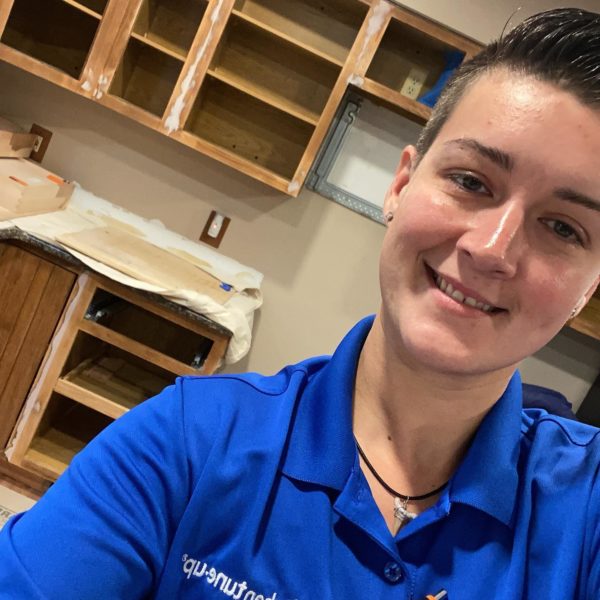 Erica was initially hired as a salesperson in early 2020. Kitchen Tune-Up owners, Terry and Cheryl Wojcickij, realized they had a stronger need for a technician to install projects and right away Erica said she was interested in filling the role. After completing the required training, Erica quickly stepped up to meet that need.
She quickly learned and became skilled at refacing, cabinet painting, Tune-Ups and redooring. Her skills continue to evolve and she can now add "trim work" to her list of skills. What was once just a hobby for Erica has now become her full-time career. The feedback the Wojcickijs receive from their clients is always positive, and they are often surprised to see a woman in this position. That surprise turns to gratitude and trust; many of the Kitchen Tune-Up clients are women and there is a level of comfort felt when Erica is working in their homes.
The Wojcickijs have since added both men and women to their team, but they believe it is important to create a culture that encourages growth, rewards great workmanship, and sponsors continued learning. While the nationwide percentage of women in construction and remodeling may be small, there are many females in the Kitchen Tune-Up franchise system including franchise owners, Tune-Up Artists, technicians, and the President of Kitchen Tune-Up Franchise System, Heidi Morrissey. Kitchen Tune-Up Port Huron, MI is excited to see where the women in their company will take them.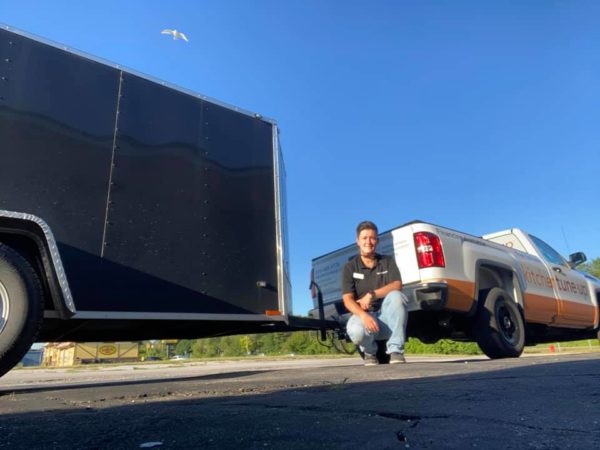 If you would like to learn more about Kitchen Tune-Up Port Huron, MI visit their website and Facebook page!