Project Four of Before and After Kitchens of 2023!
In honor of National Kitchen and Bath month, we're excited to showcase some of our favorite projects from 2023!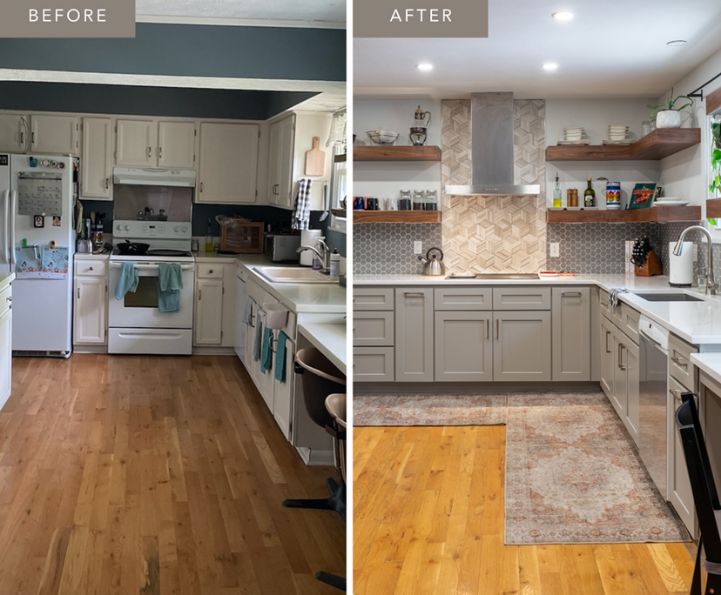 This kitchen remodel was completed using our custom cabinet service. Functionality was key to this custom kitchen. In the space prior to the remodel, it was difficult for two people to be working in the kitchen. The addition of the open shelves, spice and utensil pullouts as well as a pantry with rollout drawers enhanced the function in the space. The relocation of the refrigerator opened countertop space adjacent to the cooktop, creating more space for meal prep for multiple users. This client especially loved the special 'pet drawer', where when opened the kitties come trotting in the kitchen ready to eat!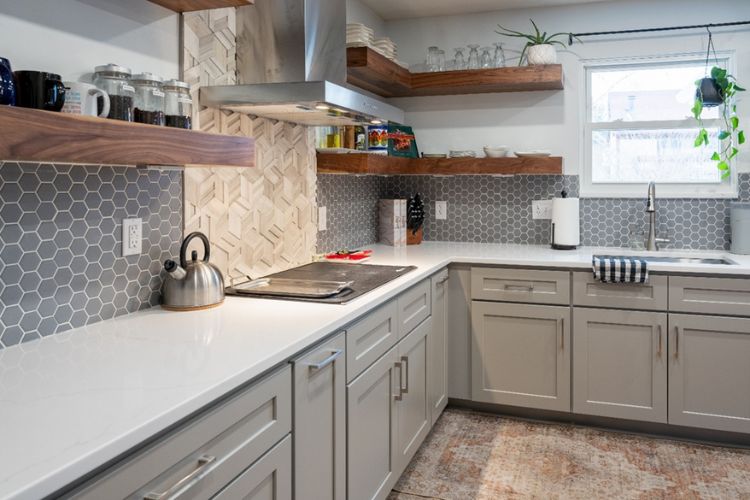 The space truly transformed both aesthetically as well. The finishes selected are modern and sophisticated. The kitchen feels larger and brighter with the removal of the soffits, polished quartz countertops and added floating wood shelves. There's now a beautiful balance of pattern, texture and warmth that will be enjoyed by this family for many years.


To see more projects, view our portfolio by clicking here.
Ready to UPLIFT your kitchen, schedule your complimentary consultation today!