National Customer Service Award goes to Kitchen Tune-Up of Flagstaff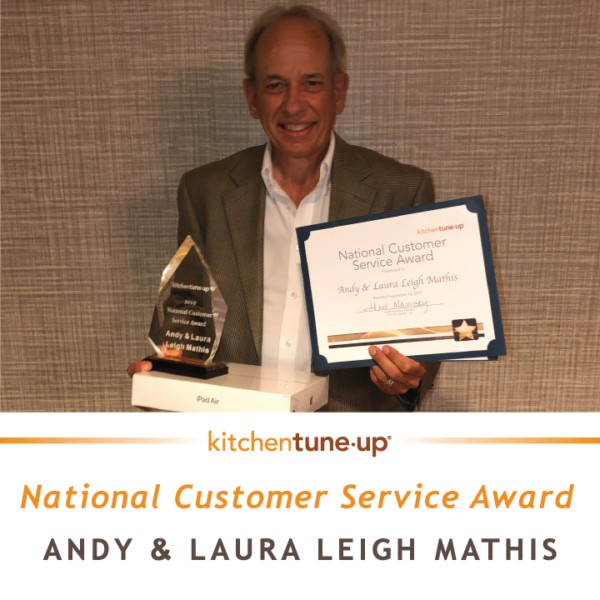 Congratulations Andy and Laura Leigh Mathis! The owners of Kitchen Tune-Up Flagstaff, Arizona received the National Customer Service Award at our annual National Reunion held in Portland, Oregon.
During the Reunion, we bestowed honors to franchisees for outstanding performance, exceptional customer service and fantastic project completion. Andy and Laura Leigh achieved the National Customer Service recognition for their commitment to providing exceptional customer service, based on feedback our Home Office has continually received from their clients.
"It's an honor to be recognized for our customer service," said Andy. "We work hard every day to ensure our customers receive the best care and that we provide service unlike any other company they've worked with before. Receiving this award shows us that we have been delivering on that promise!"
Read some of the testimonials from their clients here or give them a call at 928-707-0315.