Kitchen Tune-Up Unveils April Project of the Month Winners
Kitchen Tune-Up announces their Project of the Month award winners from April. Here are the winners!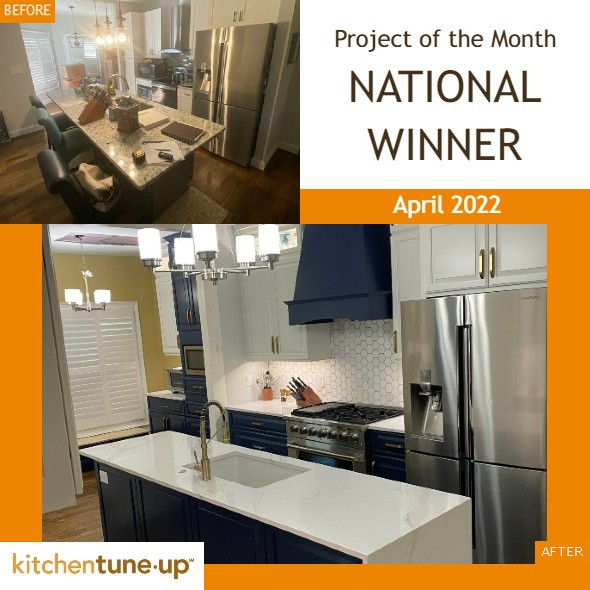 Wesley Steese
Knoxville, TN
This customer rethought the dining area to make it an extension of
the kitchen by adding a pantry, dining table with waterfall quartz top
and a second refrigerator.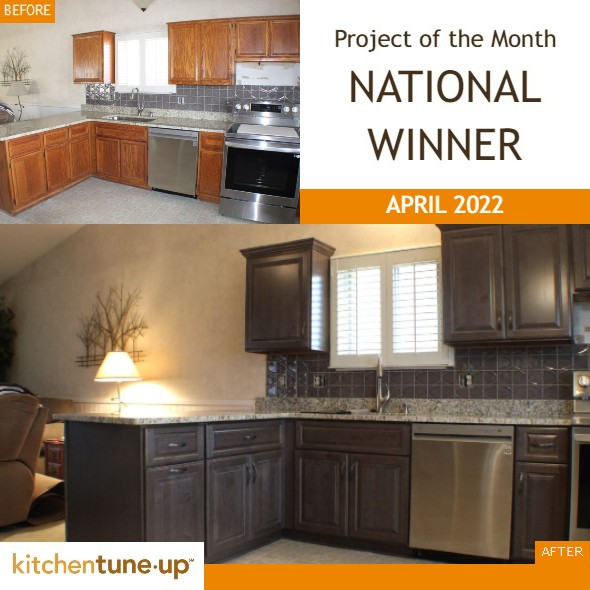 Terry & Cheryl Wojcickij
Port Huron, MI
This incredible transformation was a dream come true for the homeowner. Her favorite part was the closet turned into a beautiful matching pantry complete with roll-out trays.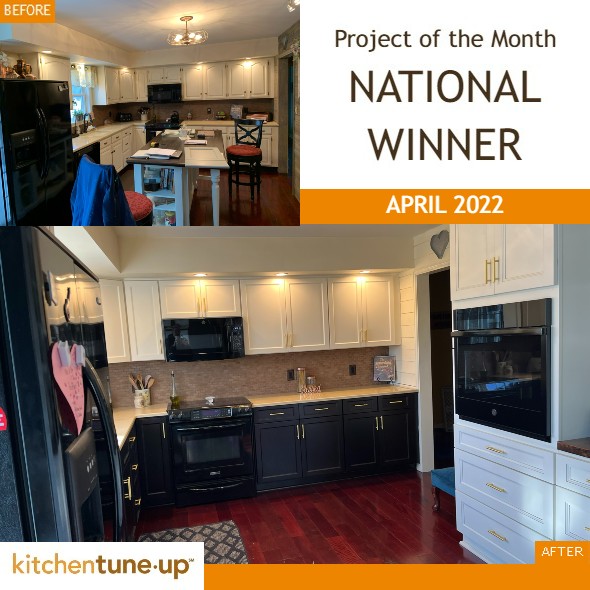 Michael & Deanna Stratton
Reading, PA
Customer wanted to update kitchenspace without ripping out existing cabinets wanted to have a very specific look and landed on a two-tone kitchen space with dark and light colors. Installed customer-supplied hardware into space in a gold color to provide striking contrast.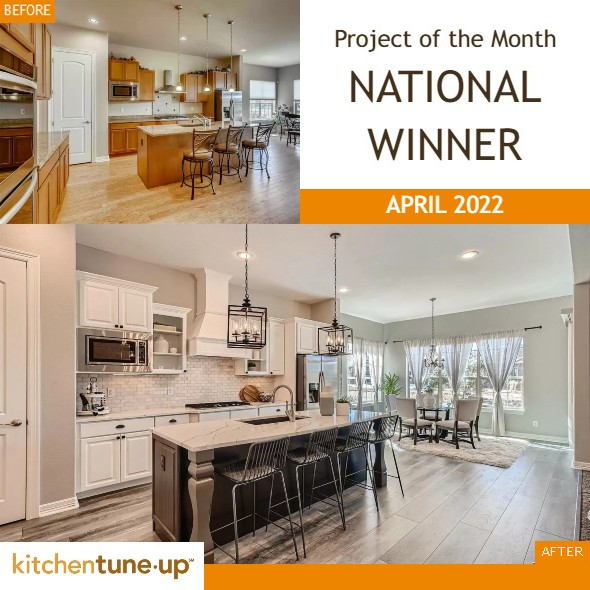 AJ & Judy Taylor
Arvada, CO
When you want a high-end looking kitchen, it's all about the color palette and finishing details. The kitchen flows so nicely into the dining area, tying the overall look and feel for a usable and inviting space.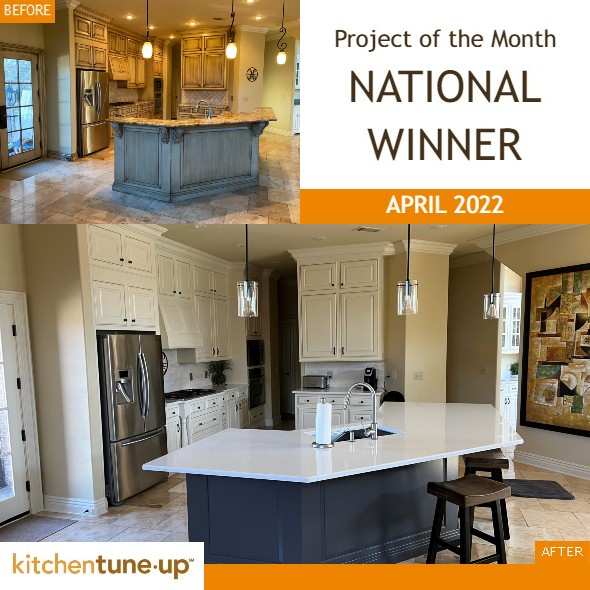 Ryan & Alex Bennet
Rogers, AR
This kitchen is a wonderful example of taking a dark, dated kitchen and turning it into a bright up-to-date show piece!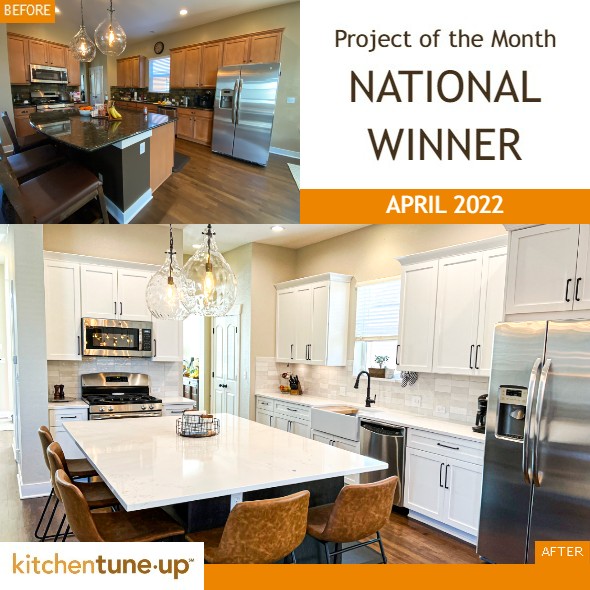 Paul & Kathryn Jost
Denver, CO
What a transformation! White perimeter and wood-stained island.
Replaced fridge cabinet for a more built-in look. Added crown moulding
and new hardware. Gave the dining room a new look by removing cabinets,
refacing, adding shelves and wallpaper.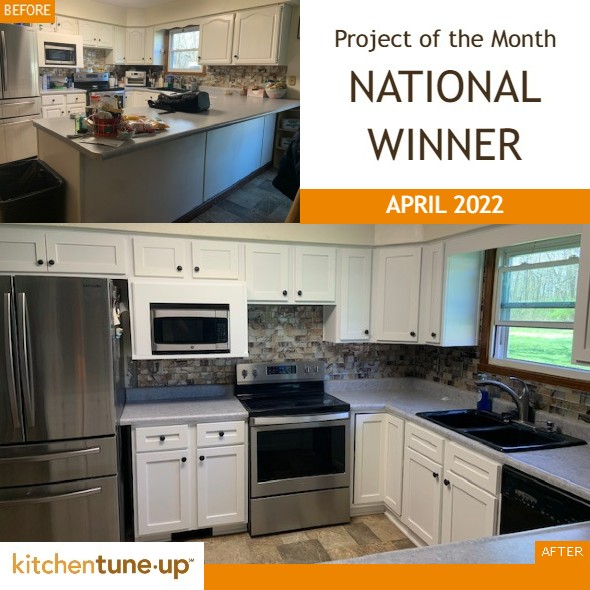 Greg & Jill Mirise
Avon, IN
These homeowners are looking to sell their home in a year and wanted to
keep investment in the kitchen low but also wanted a more modern look.
Other suppliers were out of their price range and cabinet painting was not
enough to escape the old doors.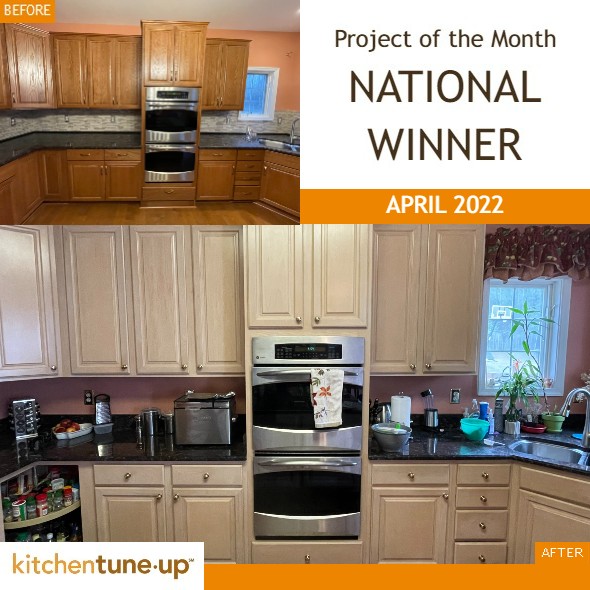 Zach, Jacob, & Matt Lethbridge
Fredericksburg, VA
A glass mosaic backsplash is a great way to complete a kitchen!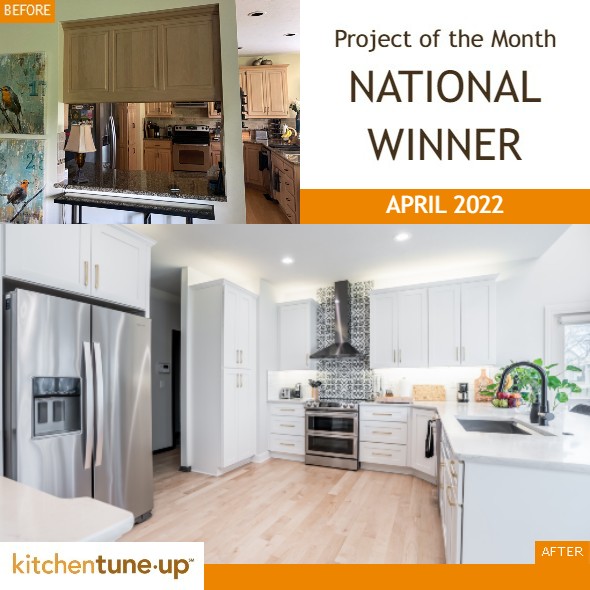 Max Hinman
Wichita, KS
This remodel left the homeowners with a fresh, open, beautiful new kitchen, and they couldn't be more thrilled.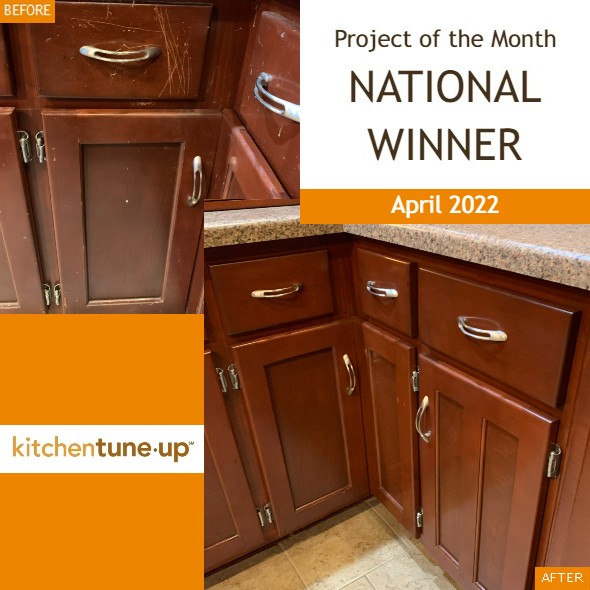 Andy Thompson, Bobby & Ashley Kuhns
Wisconsin
These beautiful, rich maple cabinets were scratched and worn due to years of usage. With our Tune-Up service, we were able to freshen them and give them some new life.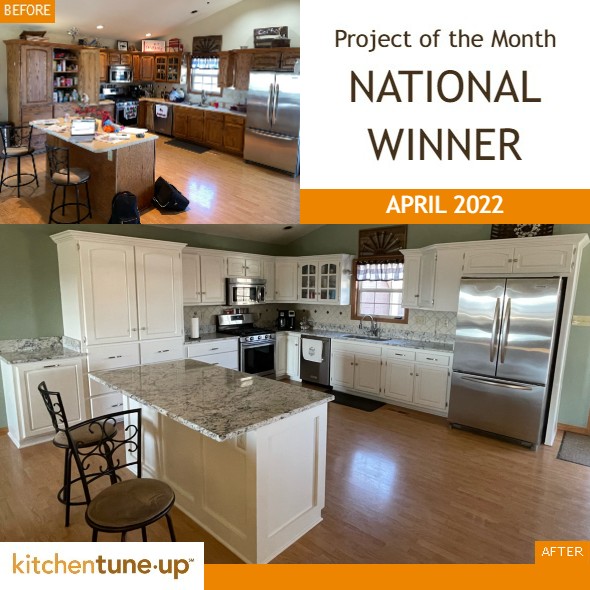 Wesley Steese
Knoxville, TN
Talk about a dramatic update - paint, trim work on the island, adding a new cabinet and new countertops. This customer in Spring City is over-the-moon with their udpate!