Kitchen Tune-Up Myrtle Beach, SC Wins National Customer Service Award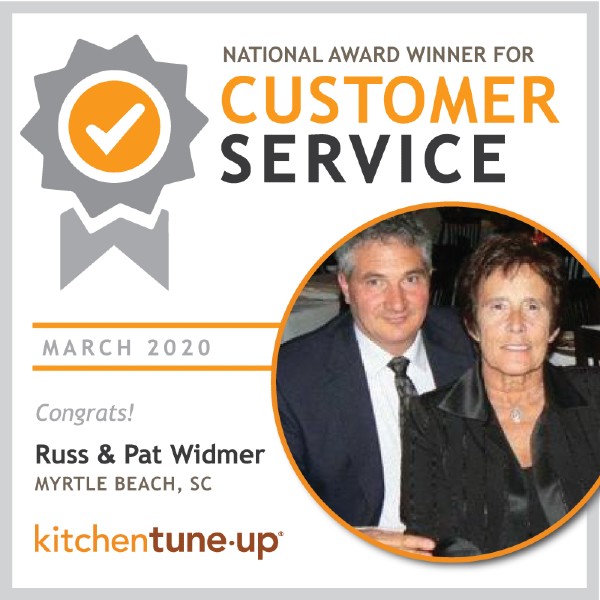 Congratulations Russ & Pat Widmer for winning the Customer Service Award for March! They joined our franchise family in 2002.
The Widmers have been previous Franchise of the Year winners and Customer Service award winners and have adhered to providing excellent customer service through the years!
"Product and workmanship were excellent! Exceeded our expectations. We recommend you to everyone who admired our kitchen! -Willett H. – Myrtle Beach, SC
"Very pleased with the results! Prompt, courteous and professional. Totally satisfied with all involved!" -Judith & David D. – Myrtle Beach, SC
"The change in our kitchen was amazing! Professional on every level!" -Angie G. – Myrtle Beach, SC
Russ and his team update kitchens in Myrtle Beach, South Carolina and the surrounding area. You can reach them at (843) 839-0517 or on their Facebook page.