Kitchen Tune-Up Columbus, OH Wins National Customer Service Award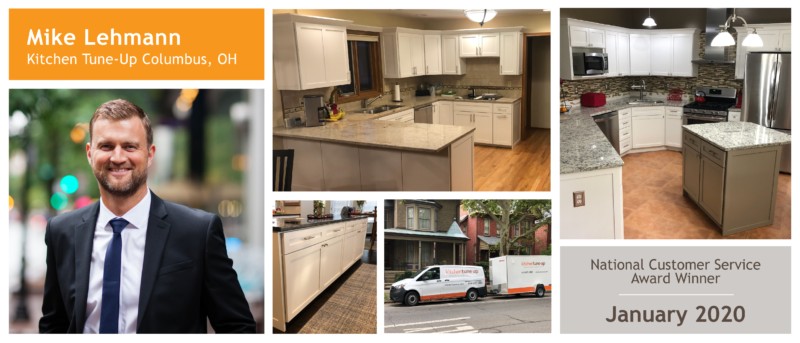 Congratulations to Mike Lehmann, the recipient of the first National Customer Service Award in 2020. The award recognizes the most outstanding customer service for the month out of the entire franchise system.
Mike joined KTU in 2018 and has been a rising star in the system, including consistent commitment to the TrustPoints.
"Mike and his team did a great job! Great value, great workmanship and great communication! Mike goes above and beyond!" - Dave D. – Dublin, OH
"Beautiful cabinets! Great job!!" - W.R. – Columbus, OH
"Mike as well as his crew were a pleasure to work with. Fine workmanship and quality product! Very pleased with the completed project!" -Angela P. – Dublin, OH
Mike and his team update kitchens in the Columbus, Ohio area and surrounding communities. You can reach him at 614.699.2880 or on his Facebook page.