Kitchen Tune-Up Colorado Springs Partners with Local Eagle Scout and the Alzheimer's Association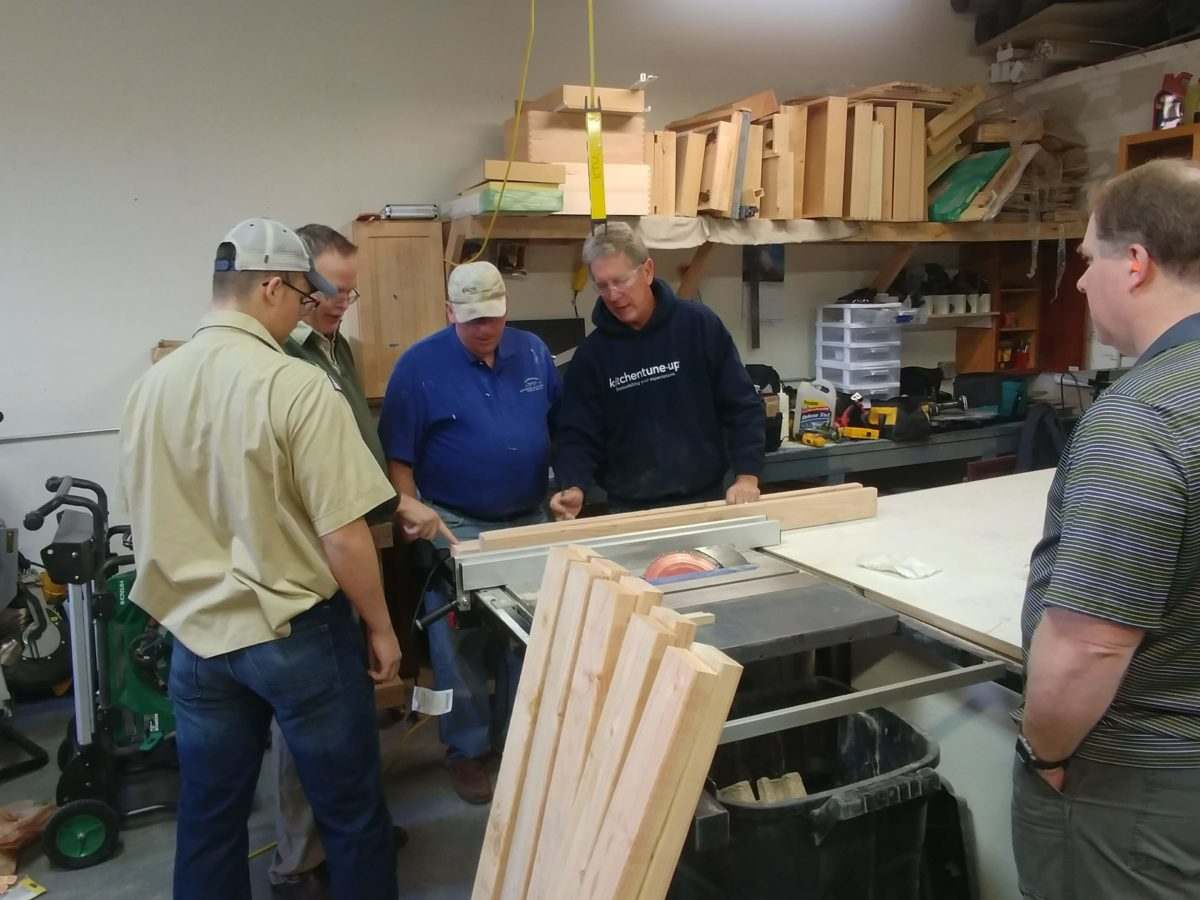 Bruce and Lori Morgan, local owners of Kitchen Tune-Up Colorado Springs, partnered up with their nephew, Cameren Farr, for his Eagle Scout project and made benches for the Alzheimer's Association. Cameren has been a boy scout since he was 9 years old and chose his project in honor of a close family friend, Earl Lowry, who became an honorary grandpa to his family.
Earl sadly passed away from Alzheimer's and the benches are named in his honor. Cameren and his family have been associated with the Alzheimer's Association for many years and have participated in the Walk to end Alzheimer's for the last 14 years. The project started about 6 months ago by working with the boy scouts and the Alzheimer's Association to get the project approved and to coordinate the details.
Kitchen Tune-Up of Colorado Springs volunteered use of their building and equipment to make the benches. The actual time spent making the benches was two Saturdays. The first week was spent cutting, sanding and painting the wood. The second was spent constructing the benches and doing any touch-ups. About 25 volunteers helped during the process.
Four benches were made in total. Two benches will be used as memory benches at health fairs and community events. People will be able to add names to the benches in honor of loved ones they have lost to the disease. The remaining two benches will be used for a new event for the Alzheimer's Association called the Longest Day. The group or individual who raises the most money will have their name put on a plaque and added to the bench. They will then have use of the bench for the year until the next Longest Day.
Lori stated that "Kitchen Tune-Up Colorado Springs felt privileged to help as this cause has also touched our lives. Bruce's mother, Laura, passed away from this terrible disease. It was very hard to watch a loved one go through this and the toll it takes on their care givers and all that love them. We have also been able to help Air Force Cadets with a project to honor one of their teachers. We love being able to be part of the community and help where we can".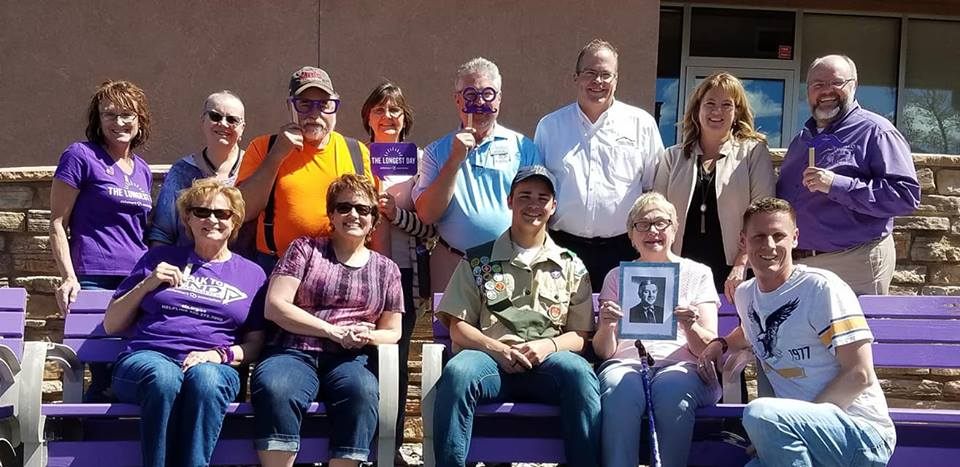 This picture was taken at the Alzheimer's Association of Central Colorado. Top row, left to right: Charlotte Long – Alzheimer Assoc. Business Development Director, volunteer, Mike – Chairman of the Walk to end Alzheimer's, Mike's wife, Jon Karrol – Channel 13 KRDO morning news anchor, Joe Farr – Cameren's dad, Lori Morgan – Kitchen Tune-Up, Jody Barker – director of the Alzheimer Central Colorado. Front row: Cheryl – long time volunteer for the organization, Wendy Farr – Cameren's mom, Cameren Farr, Karen Crowley – her father is Earl Lowry, Kory Turner – longtime family friend and has a mother with early onset Alzheimer's.