Kitchen Trends for 2021
The stay-at-home year of 2020 (and now 2021) has radically reshaped how people use, and feel about, their homes. Homeowners in 2020 increasingly looked to renovate or redesign the place that's now home, office, school, play space and restaurant combined. The result: Kitchen trends for 2021 reflect lessons learned from spending more time in the kitchen in 2020. Here are five trends to watch this year.
1. Storage and more storage
As families spend more time at home and in the kitchen, the need for more efficient storage becomes clear. In 2021, expect to see a push for innovative storage and better use of kitchen space. Whether you call them "pull out," "roll out" or "slide out" shelves, these shelves emerge from inside cabinets to bring items out to you. Pull out shelves eliminate having to reach deep into cabinets hoping you can locate a pan or dish you think you stowed in the back. Instead, your organized shelves slide out so you can see exactly what's on them. Pantries are growing in popularity too, especially as families eat in more often and need to store staple foods. Home pantry units, like freestanding cabinets, are one option. Some homeowners are opting instead to get pantries built in or create separate pantry and prep areas next to kitchens if there's room.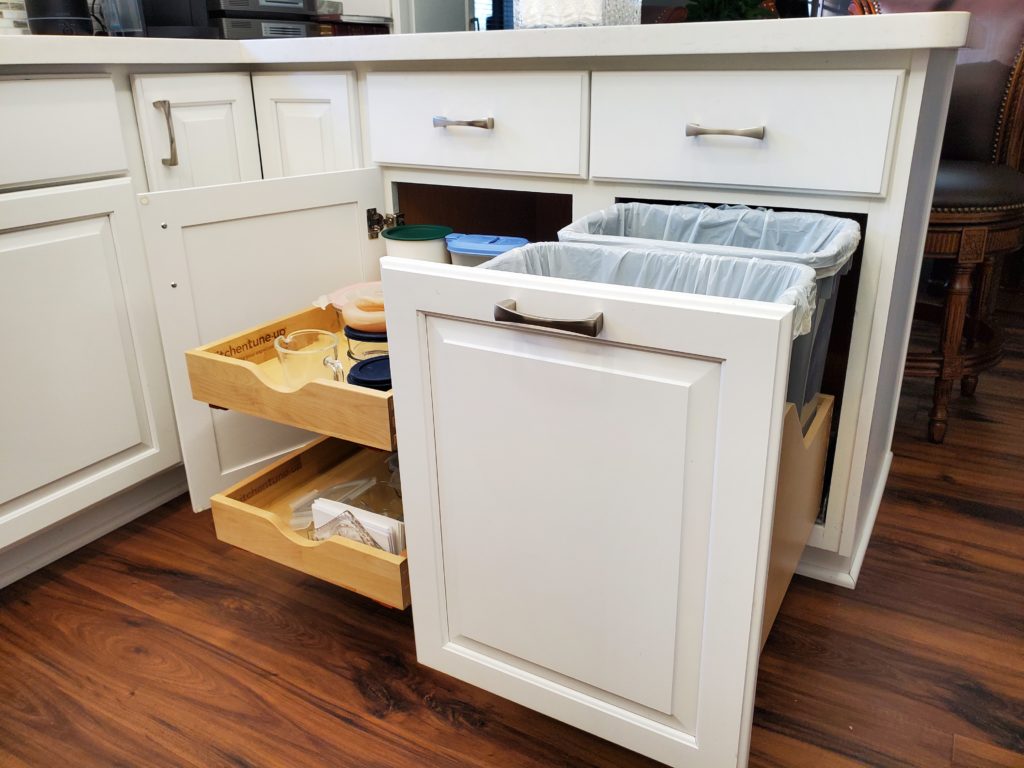 2. Islands
Kitchen islands have been around for decades but are more popular than ever. A central island can do many jobs, becoming a countertop for food preparation or a desk for kids' schoolwork or parents' work from home. Islands with an overhanging counter and seating become a second dining table. Islands provide extra storage space, and some are home to the kitchen's sink or range. The love for functional, versatile islands won't diminish in 2021.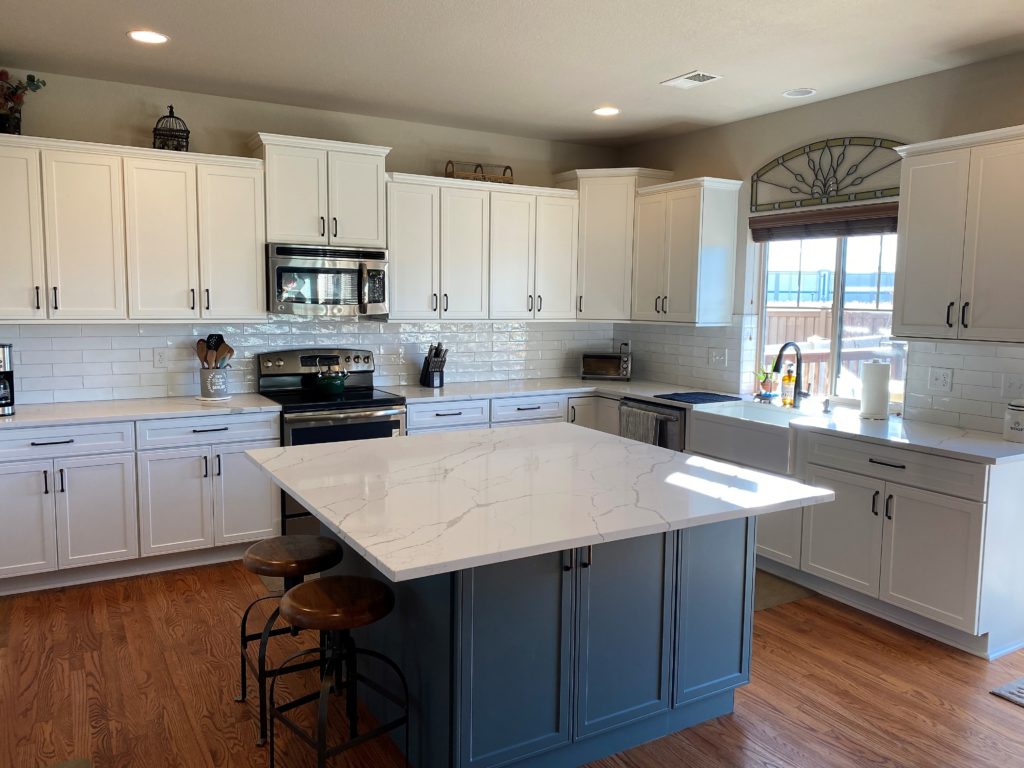 3. Color
Style mavens have predicted the death of the hugely popular all white kitchen for a while now, yet white kitchens remain standard. Their versatility, allowing a homeowner to use white as a base and then add other, easily changeable style elements and colors, gives them staying power. White kitchens banish the 1980s specter of dim wood cabinets and dark faux stone countertops, too. But look for color to keep livening up new kitchen designs this year. Blues and greens bring a natural feel and a cool, calming look. Expect to see these colors on islands and lower cabinets, while upper cabinets remain white or light hues. These two toned cabinets are a great solution for making a kitchen appear larger and its ceiling higher. For homeowners who prefer a light look but don't want all white, pastels will be popular. And yes, those pastels will trend toward pale blues and greens.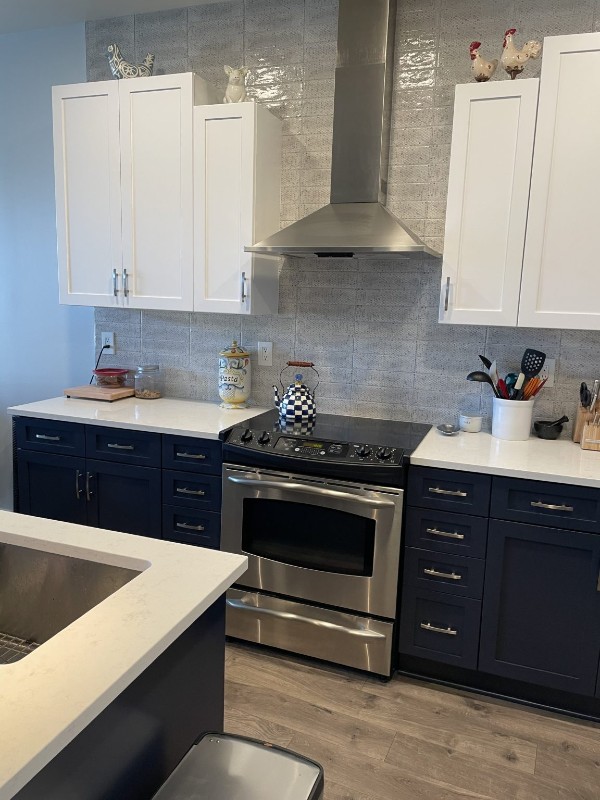 4. Dark Countertops
Maybe all the extra time spent in kitchens is showing cooks how much their countertops really endure. That might be what's driving a trend toward dark countertops. Dark doesn't have to mean solid black, though black is a hot option to provide striking contrast with white or colorful cabinets. Dark tones in affordable, man made quartz, or natural granite, use the look of variegated stone to add some shine to this trend.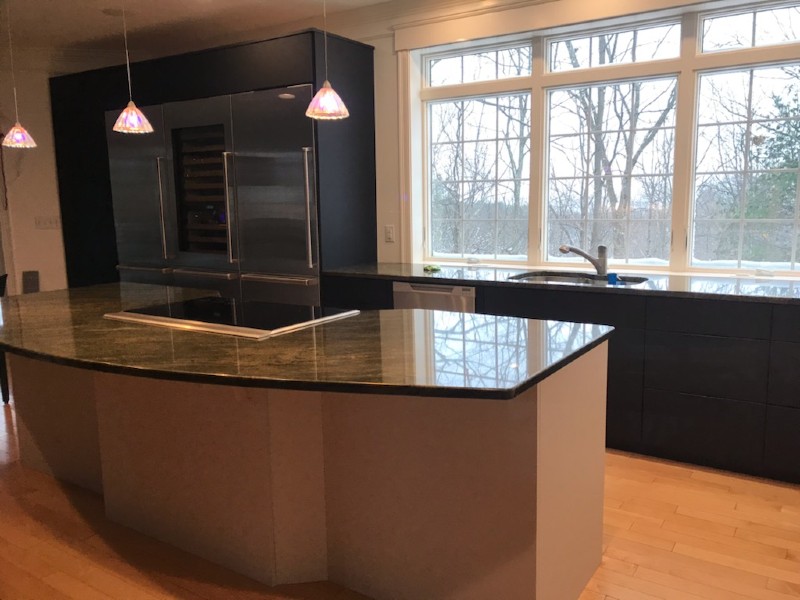 5. Varied Backsplashes
For 2020, the trend was backsplashes with color and pattern, and 2021 should see the same. There's one change, though: Rectangular subway tiles, an extremely popular backsplash choice in recent years, are likely to give way to shaped tiles and tiles with subtle patterns. Backsplashes are a great way to add affordable, unique style to an otherwise utilitarian kitchen. For your dream kitchen, talk to the experts at Kitchen Tune Up today.