Is It Time to Add an Island to Your Kitchen?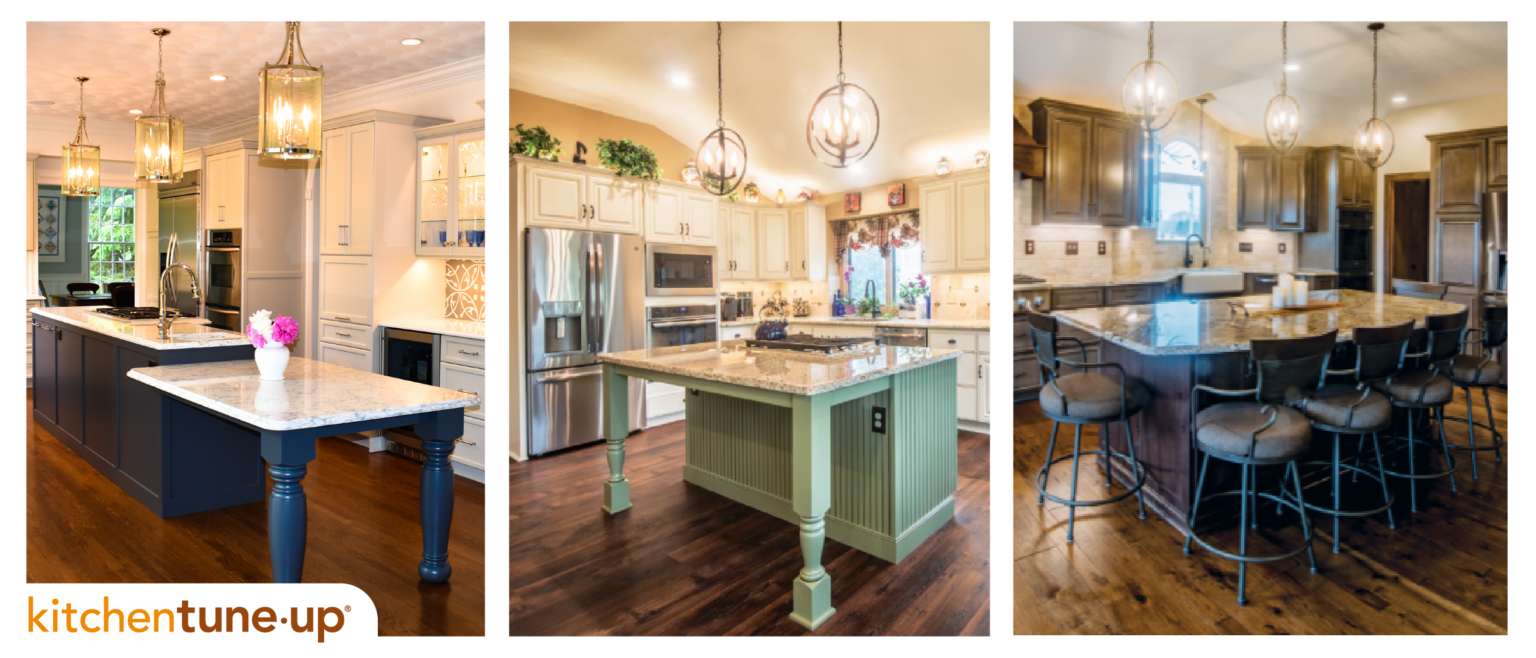 When it comes to updating a kitchen, islands are all the rage. No matter the size of your space, there are islands to choose from, whether it's a mobile kitchen cart or something large enough for your entire family to gather around. There are so many benefits to adding an island to your kitchen: functionality, esthetics, and storage!
1. Additional Storage Space
Probably the most appealing part of adding an island to your kitchen is the benefit of added storage. A couple extra cabinets or open shelves can help store pots and pans right at your fingertips or can allow you to finally stop keeping your Instapot and AirFryer in your guest room closet. Not to mention, having an island also means more coveted counterspace!
2. Casual Seating
With the addition of an island comes space for two, three, or maybe even six barstools. That means the perfect hub for breakfast, homework, arts & crafts, and casual family meals and no more missing conversations or fun moments with your kids while you are cooking or meal prepping. The island can also be the spot where you pass on your
3. A Separate Workstation
If you have a specific cooking style that takes up the most of your time, you can dedicate your island to suit your needs. If you're a big baker, maybe you would prefer your oven, additional outlets for your stand mixer, and stacks of mixing bowls all in one central location. Or maybe you'd rather have a prep sink, knife block, and a wide-open space to chop, dice, and mince.
4. Focal Point
Besides functionality, an island brings drama and style to your space. Guests can be wowed as they enter your home and the overall value of your home can increase as other homebuyers are also looking for the luxury of having an island in their kitchen. An island is a fun way to add a splash of color with different color cabinets, try out butcher block or a waterfall counter, or display cookbooks and wine bottles with creative open shelving.
5. Entertainment Space
No matter how hard you try, when you are hosting a party at your house, everyone tends to gravitate towards the kitchen. Now, you can embrace it and set up a drink station, have a spot for appetizers to distract guests while you finish up last minute items, or serve food buffet style. When you're having family night, the island makes a great spot to set up a board game, dump out puzzle pieces, or make some homemade slime! A kitchen island can be added to your space if you are interested in completing a Redooring Plus or Refacing Plus project! Both services allow the addition of a few new cabinets to the existing layout of your kitchen, making it a perfect time to add an island. If you wanted to change the existing layout to accommodate an oversized island, a Custom Cabinet project may be the best solution. To find a Kitchen Tune-Up location nearest to you, please visit our Locations tab.