All-White Kitchens: Giving Way to Color
The all-white kitchen has dominated design for years. Now it's increasingly yielding to colors and textures as homeowners move away from white's coolness toward a desire for more warmth—and easier maintenance.
How did white kitchens take over the world, and what's replacing them?
Why White Works (and Doesn't)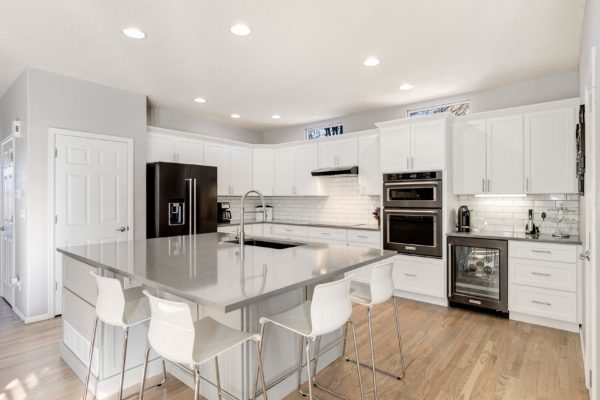 White kitchens gained popularity as the new millennium started. The formal, dark cabinets and countertops of the 1980 and 1990s gave way to lighter, brighter kitchens. There's nothing fussy or heavy about a white kitchen. Light colors make spaces appear larger, and white is as light as it gets, so it's a good choice for small kitchens.
What's not to like about a sparkling, white kitchen? For starters, the look that's clean and crisp can also seem cold and impersonal. But aesthetics aside, there's the cleaning.
White shows splatters easily and requires frequent cleaning. Depending on the materials, white countertops and floors might require deeper cleaning to remove stains. Want a tougher countertop with more stain resistance, and cabinets with glossier surfaces to resist grime? They're available but can be pricey. And high-traffic kitchens where kids and pets are barreling through aren't always great candidates for white.
Liven Up Your Kitchen with Color
Kitchen trends are shifting strongly toward colors. Rich, deep navy blue and cool sage green are especially popular. Black cabinets and matte black appliances also are turning up in modern kitchens.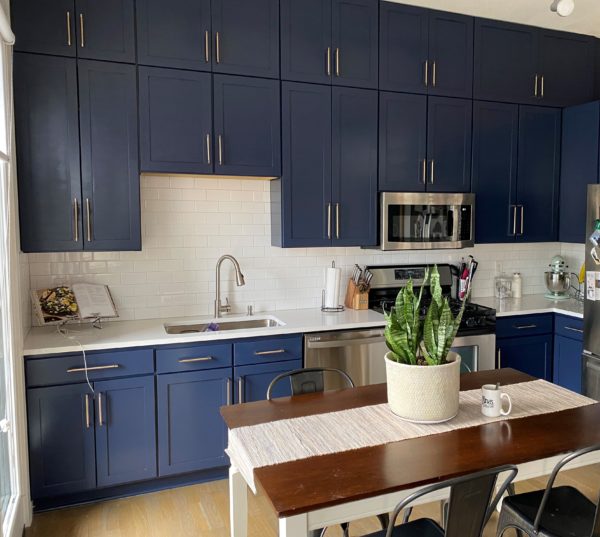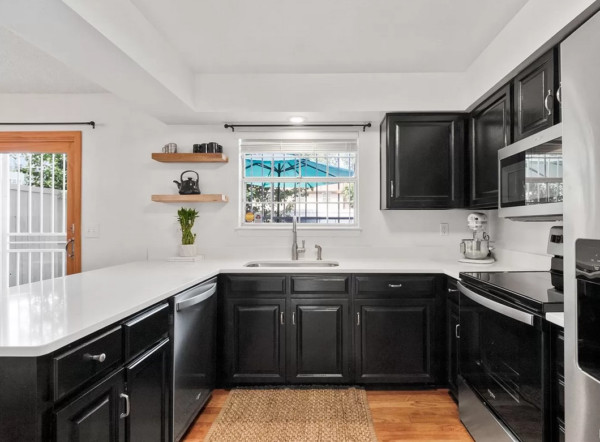 Renovation experts see more homeowners opting for two-tone cabinets combining a color with white. Picture lower cabinets in navy, sage, bright apple green, or gray, with upper cabinets all in white. Using color closer to the floor "anchors" the cabinets visually, while using white on the higher cabinets keeps the room bright and gives an illusion of height.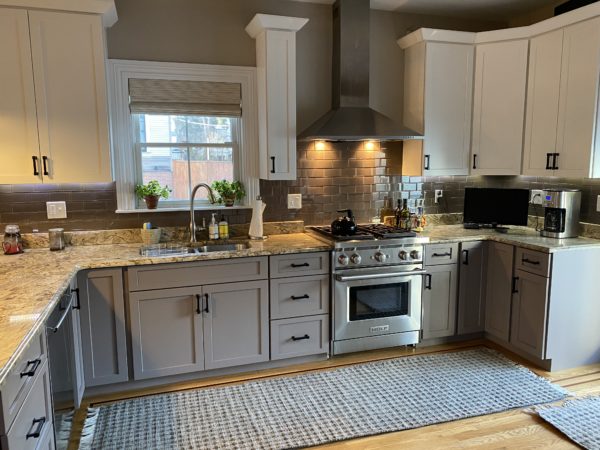 Two-tone cabinets can mean two different colors without white, too, or two different wood tones, or wood tone cabinets mixed with white ones. Not sure you want to commit to color on cabinets? Consider adding one bold or subtle shade to a kitchen island. Islands are great spots for experimenting with just a dash of color or texture while leaving the rest of a kitchen neutral.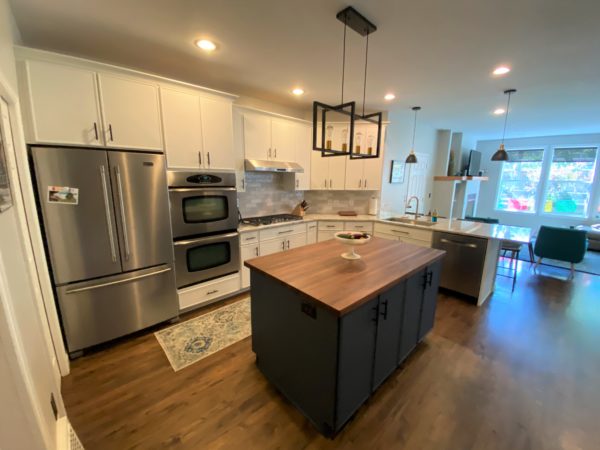 An accent wall is another location where color is an easily changed commitment. If you have a true all-white kitchen, try a color just on one wall, with some countertop accessories to pick up that color across the space. New, peel-and-stick removable wallpapers are another option for bringing patterns and colors to kitchen walls, without the hassles of old-fashioned wallpapers.
To find out how to enliven your kitchen with color, talk to Kitchen Tune-Up experts near you.