6 Great Kitchen Styles – Which One Says You?
What's your preferred style of kitchen? Is it something rustic? Something traditional? A transitional design, perhaps? If you're feeling kind of lost looking for the answer, don't despair! Kitchen styles are incredibly hard to accurately describe without seeing one in front of you.
Odds are you've seen kitchens you loved and kitchens you hated, but you may be hard pressed to say why--or which styles were which. So before you start flipping through catalogs of individual cabinet options and paint colors, try to get a grasp on your basic preferred style (or styles!) the easy way: by browsing through pictures.
Trust us, when you see a kitchen style you like, you'll know it. Here are 6 fantastic kitchen styles. Take a look and see which one pulls you in--you just might be surprised!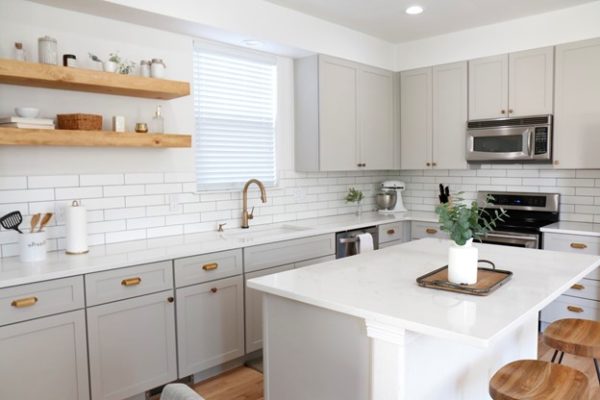 Style 1: Farmhouse Kitchen
Farmhouse kitchens are known for their open cabinets (there's no better way to show off your array of folksy cookbooks or patterned dishes). They also tend to have deep, wide sinks just perfect for prepping those large family meals. While the colors and fine details can vary, a farmhouse kitchen is always very welcoming. They typically have large kitchen tables or extra counter space for when all the cousins come around. Right about now you should be feeling nostalgic for your childhood farm...even if you grew up in a big city apartment!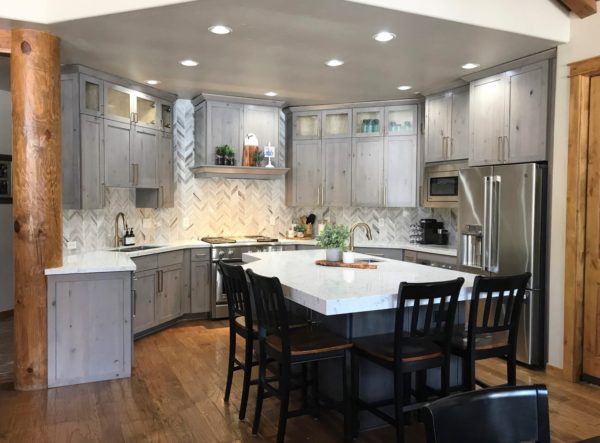 Style 2: Rustic Kitchen
Rustic comes in a lot of different flavors. For some people, it's a full-blown stone fireplace with vintage appliances and timber as far as the eye can see. For others, it's this quaint little number where driftwood and alder accent an otherwise modern kitchen. Rustic can also play with color schemes, alternating between light and dark woods. There's a very homey feel to a rustic kitchen.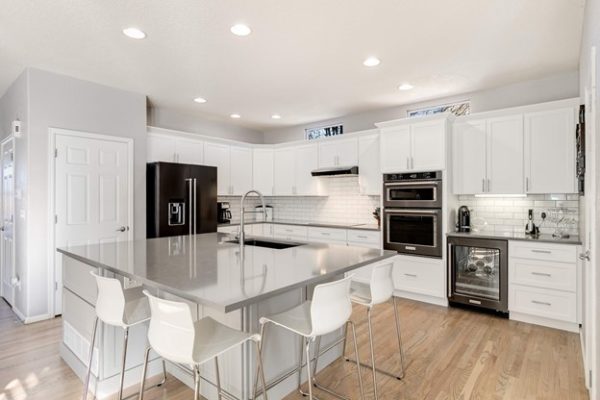 Style 3: Modern Kitchen
A modern kitchen doesn't have to be all chrome! The modern kitchen layout is lauded for its sleek appearance, minimalistic design elements and slightly future-y feel. The goal isn't to look like the kitchen on a spaceship, but more so like the most advanced kitchen the modern era has to offer. A 20,000 dollar coffee maker would feel at home in this kitchen! Modern kitchens usually let the architecture speak for itself. You'll notice strong cabinetry and counter designs without a lot of frills.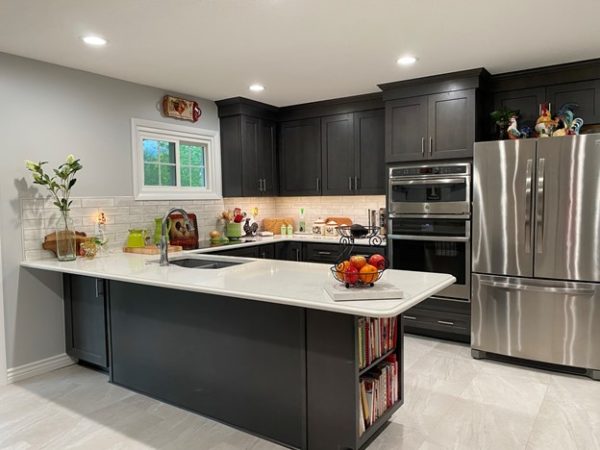 Style 4: Traditional Kitchen
Don't be scared off by the word "traditional". The traditional kitchen has a lot of room for personality. In fact, these kitchens are defined by their ornate details. You can deck your kitchen out with fancy mouldings, play with antique finishes and take your pick of chandeliers. It all comes down to what traditional means to you. Is it old world splendor? Classic American style? The sky's the limit!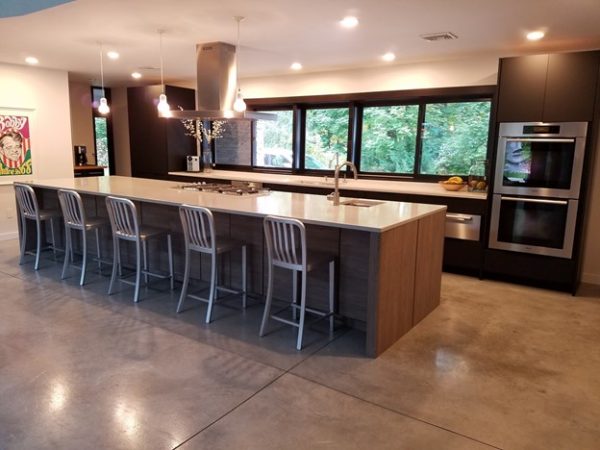 Style 5: Contemporary Kitchen
Contemporary kitchens are very close to modern kitchens. So close, that you could be forgiven for mixing up the two! But where the modern kitchen banks entirely on its structured colors and design, a contemporary kitchen has a bit more fun with colors and shapes. If you just can't resist a little splash of personal style coming through in the form of an unconventional countertop or a bold cabinet paint job, then contemporary may be where your heart lies.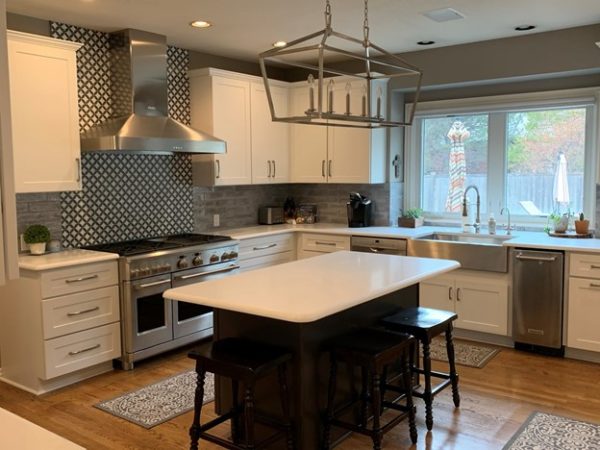 Style 6: Transitional Kitchen
Transitional is where contemporary and traditional design philosophies come together in harmony. The result? A strongly structured kitchen with the warmth of traditional elements like wood seating and shelves. This is another style that's just begging for you to put your own personal stamp on it. What will it be? Sneaky wooden handles on the cabinets? Something bolder?
You'll know your style when you see it
Now that you've seen some images, you'll hopefully be a little more in tune with what you want in a kitchen. But don't let these six photos be your only inspiration! The best way to develop your own perfect kitchen design is to look through as many examples as you can find. If you're ready to start your kitchen designing journey, take a look at some of our other completed projects. If we did it once, we can definitely do it again!