5 Kitchen Cabinet Styles to Inspire You
Your cabinets are the first feature people notice about your kitchen. You want your kitchen cabinets to be beautiful but also timeless, since you have to look at them every day for years. How do you know which kitchen cabinet styles will have lasting appeal? These five versatile styles stand the test of time.
Raised Panel Cabinets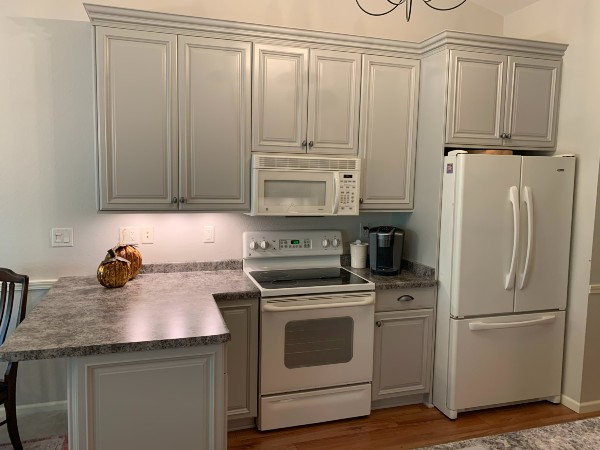 Look for a raised center panel, with a groove or channel around it. The panel can be rectangular or can have an arched top. Raised panel doors can be simple, with a single rectangular panel raised above a simple groove, or they can get increasingly busy, with multiple levels of beveling and fancier shapes for the center panel edges.
Raised panel doors add depth and shading to the cabinets. They're considered timeless, but fairly formal, especially when they're made of dark wood. Dark, elaborate raised panel doors can seem dated because they're associated with their heyday in 1980s and 1990s kitchens.
Recessed Panel Cabinets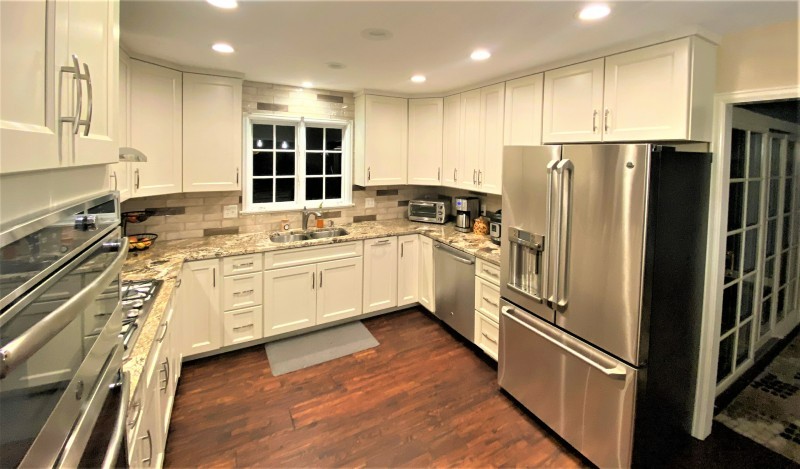 The center panel is recessed inward, rather than raised, and a "rail" surrounds the recess like a frame around a picture. Recessed panel door styles include Mission style doors, with two or more recessed panels on a single door, and beadboard doors, with vertical beadboard in the recessed center to create a subtle "striped" look.
Shaker Style Cabinets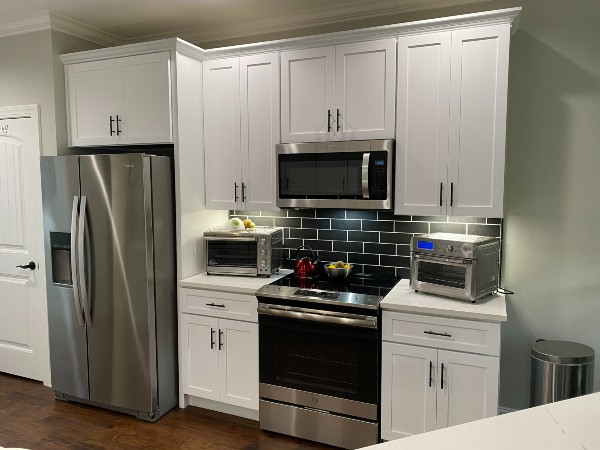 Shaker style kitchen cabinets are recessed panel doors at their simplest, with one flat center panel surrounded by a flat frame. But this clean, unfussy style is so universally popular that it merits its own place on our list.
Shaker doors now appear in traditional, contemporary, farmhouse, mid-century modern and almost every other type of kitchen. Shaker kitchen cabinet doors come in a huge range of wood types and can be stained or painted to match any decorating scheme. They look good dressed in almost any type of drawer pulls and door handles. Their adaptability has made them into a design classic.
Because they're versatile, Shaker doors are part of another big trend--two-toned kitchen cabinets. Today's two-toned cabinetry usually places darker colors on lower cabinets and lighter tones on upper cabinets.
Picture Shaker cabinets with the lower set painted navy blue and the upper set white, or the lower cabinets in dark gray and upper cabinets in paler, dove gray. Popular choices include shades of sage or seafoam green, blue in every hue, and natural woods on some cabinets combined with colors or white on others.
Mullion or Glass Panel Cabinets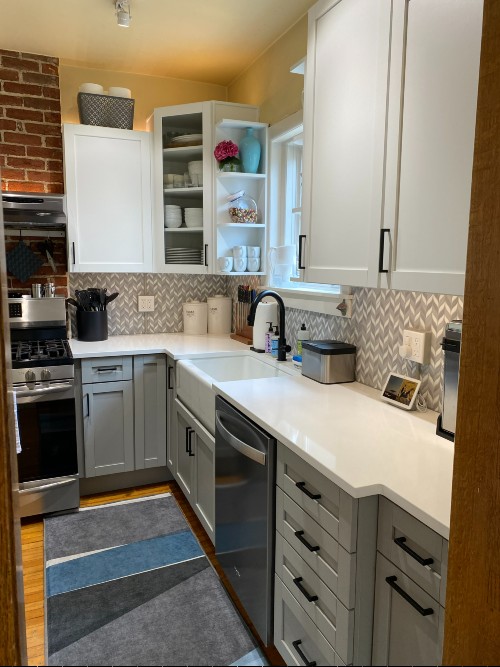 These cabinet doors use glass center panels set in a frame. Choices abound, from doors with a single large pane in a wood frame to doors with multiple, smaller panes separated by mullions for an "old-fashioned window" look.
Glass panel cabinets add sparkle to a kitchen. You'll find them used mostly as upper cabinets, often with their own interior lighting to display the best china or crystal. These cabinets also have a practical purpose, letting you see what's inside while keeping dust at bay.
Glass panel cabinets can play a special role in kitchens where there's a gap between the tops of the kitchen cabinets and the ceiling: Some homeowners add small, glass-fronted cabinets with interior lighting in this unused area. The cabinetry appears taller, the cabinets add accent lighting to brighten the room, and the kitchen gains a bit more storage space.
Flat Panel or Slab Cabinets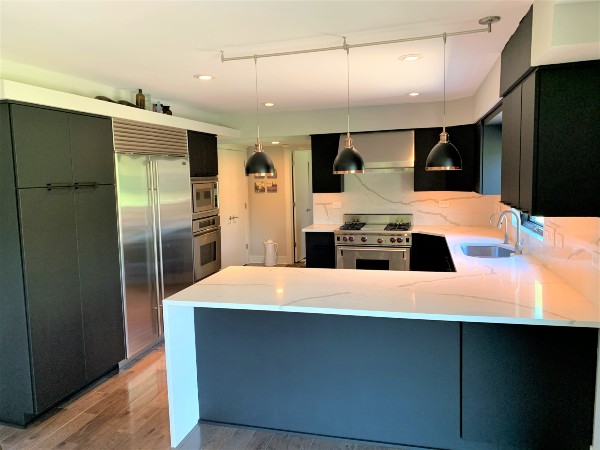 This style characterizes modern, contemporary, and minimalist kitchens. Flat panel doors, also called slab doors, are a single surface, with no beveled edges, center panels, rails or ornamentation.
The material is the star here, and these doors often show off high-quality natural wood, or boast bold, dramatic colors, like black or red. Flat panel doors work especially well as two-toned cabinets, since they provide large areas for your palette of colors.
The down side? If there are flaws or warping in the materials, they'll show, so choose with care. An up side? Flat panel kitchen cabinets are easy to clean--they don't have any grooves, recesses or bevels to catch dust.
Kitchen Tune-Up's online Door Catalog is your guide to these five door styles and many more, in colors and finishes for any design. Talk with your nearest Kitchen Tune-Up professional today about turning your kitchen dreams into realities.