Week 3 of our Before and After Kitchens of 2023!
In honor of National Kitchen and Bath month, we're excited to showcase more of our favorite projects from 2023! We're continuing into our 3rd week of before and afters with the incredible custom kitchen transformation.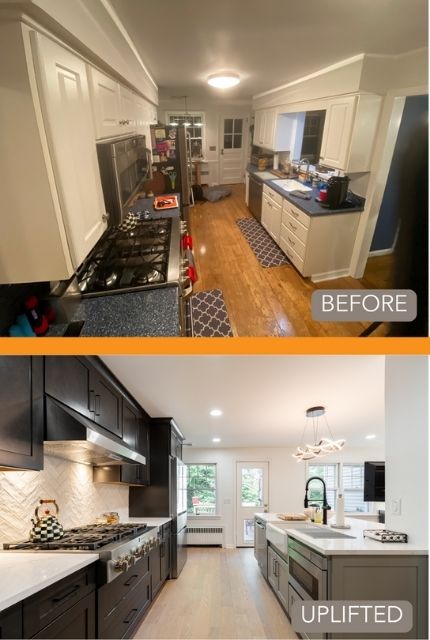 Our custom cabinets service brought this project to fruition, resulting in a stunning transformation for this kitchen space! The removal of soffits and the opening of the wall between the dining room have completely revitalized the area. The entire space has undergone such a remarkable change that it's now unrecognizable! The beautifully stained cabinets perfectly complement the painted island, and the updated wood floors, lighting, and chandelier contribute to the overall modernization of the space. The infusion of texture, warmth, and well-coordinated patterns has turned this kitchen into a welcoming space that anyone would love to gather in.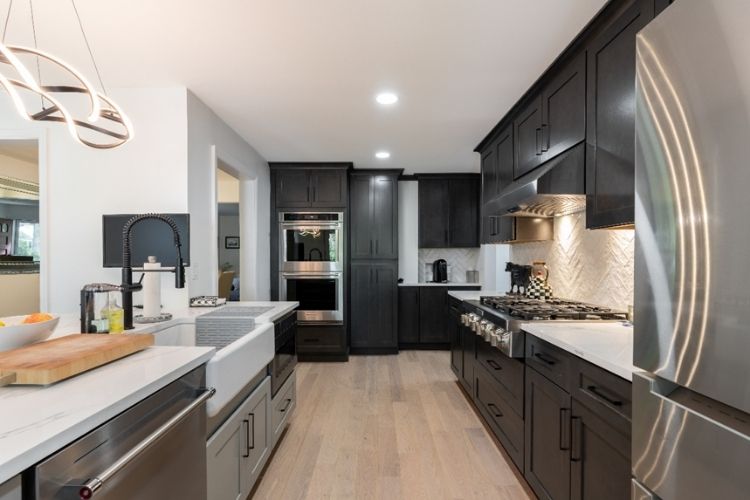 To see more Kitchen Tune-Up projects, view our portfolio by clicking here.
Our kitchen consultants collaborate with you to transform your kitchen according to your needs, style, timeline and budget using our 5 core services. Schedule your complimentary consultation today!