Projects by Kitchen Tune-Up Phoenix, AZ
The projects you see here are all real remodeling jobs, in homes like yours. They're not fantasy pictures of designer showrooms—they're kitchens families use every day. These projects, by Kitchen Tune-Up locations around the country, show how we tailor remodeling to fit homeowners' unique needs and realistic budgets!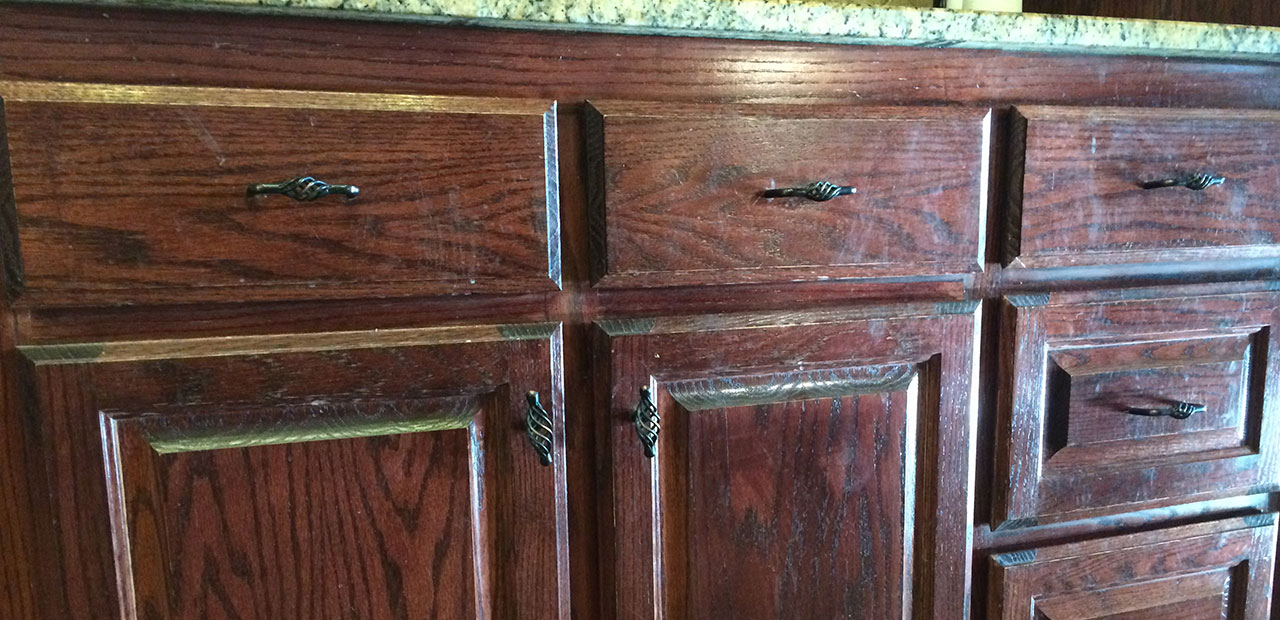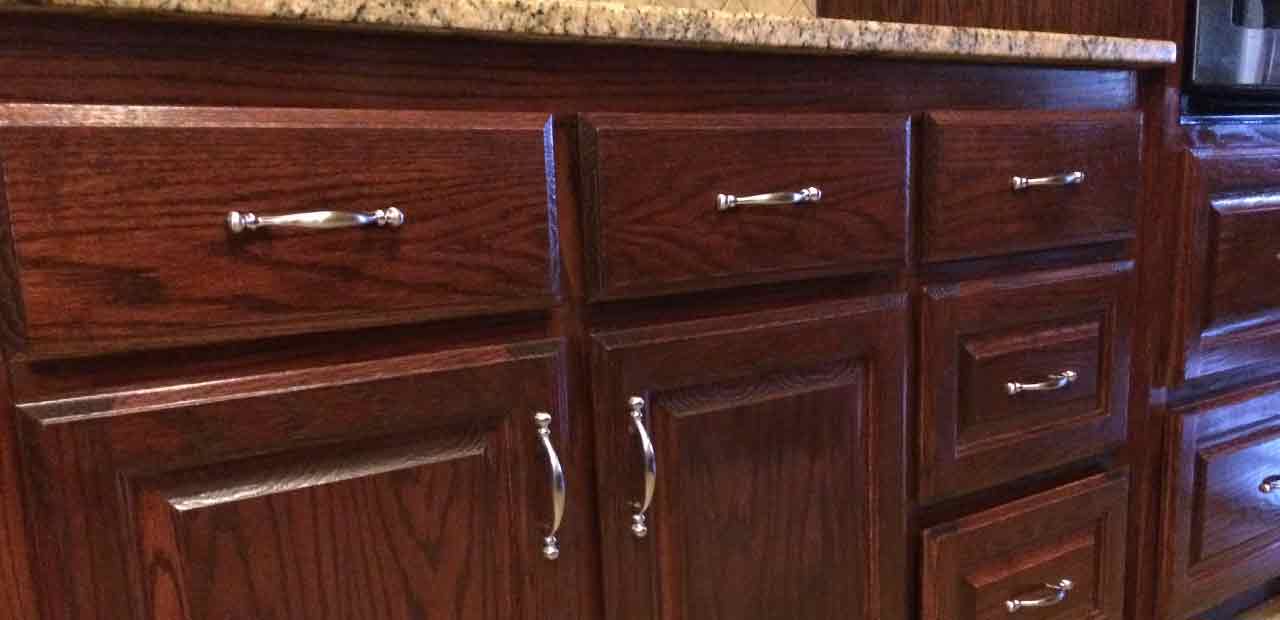 Old oak kitchen sees new life with a Knotty Alder reface. The deep bourbon glaze brings depth to the space.
This Phoenix Metro kitchen received a huge facelift, replacing all the original wood doors with white and navy shaker with new hardware. Glass gray subway tile backsplash added texture to the style, and all of these new elements meshed perfectly with the existing black granite counters and farmhouse light fixtures.
This dark and dated kitchen was given new life with a knotty Hickory reface and light quatz countertops. Storage was also improved with cabinets getting switched out for drawers.
What is a Tune-Up? If you like the current color and door style of your wood cabinets, and they are structurally sound, then a Tune-Up wood reconditioning may be a great way to freshen up your kitchen. A Tune-Up will restore your existing wood cabinets in an easy process that is typically completed in just one day. When you combine wood reconditioning and changing out your cabinet hardware, you can create a modern new look in very little time.
The original kitchen from this refacing plus projects was very reminiscent of the early 2000's: dark wood doors, beige granite countertops, and backsplash to match. Our team refaced the doors with trendy white shaker, sleek white countertops and gray backsplash, completely transforming the look of this space.
From a quick Tune-Up to a full reface . . . we do it all!
Transform your Kitchen in as Quickly as a Day
Find Out More