Kitchen Tune-Up Announces August Project of the Month Award Winners
Here are the Kitchen Tune-Up Project of the Month Winners from August!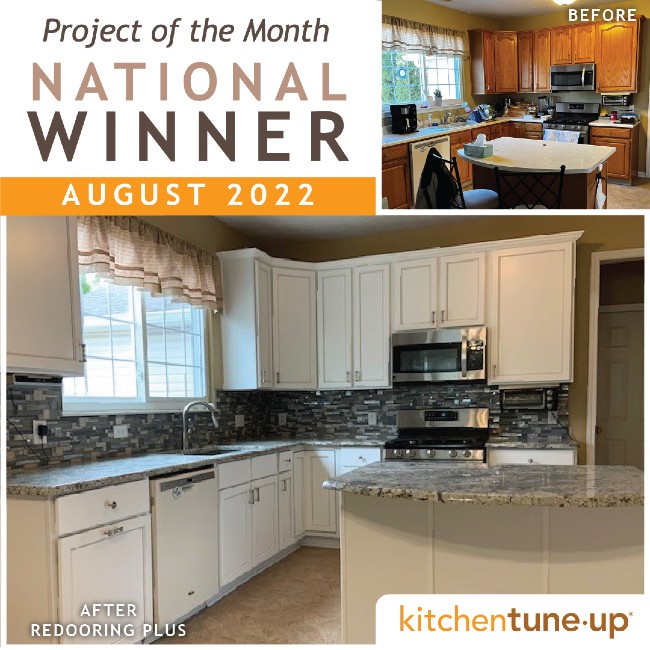 Phillip Morrison
Olathe, KS
You don't have to give up the natural look of wood to update your kitchen. Plus, these results never really go out of style!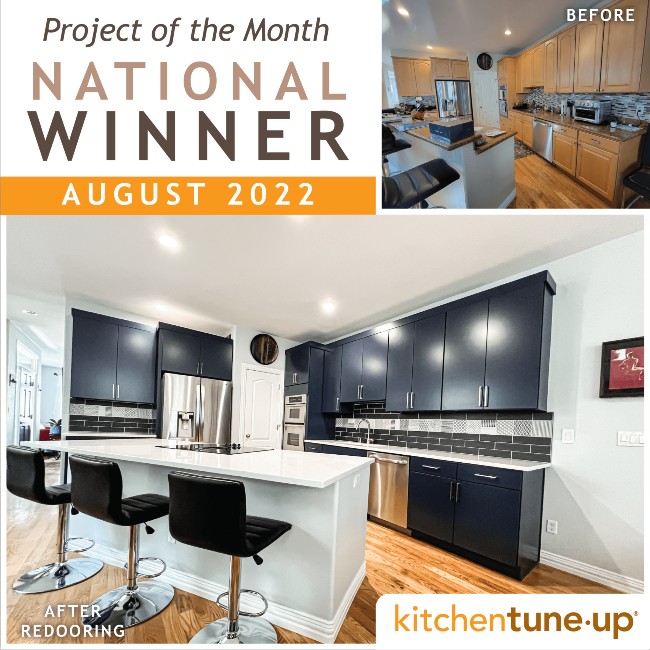 Paul & Kathryn Jost
Denver, CO
The Denver Team took this outdated kitchen and brought a fun contemporary look into it with their redooring service. They updated the doors to a blue slab, cut down the stair step in the countertop on the island, and installed new countertops and backsplash.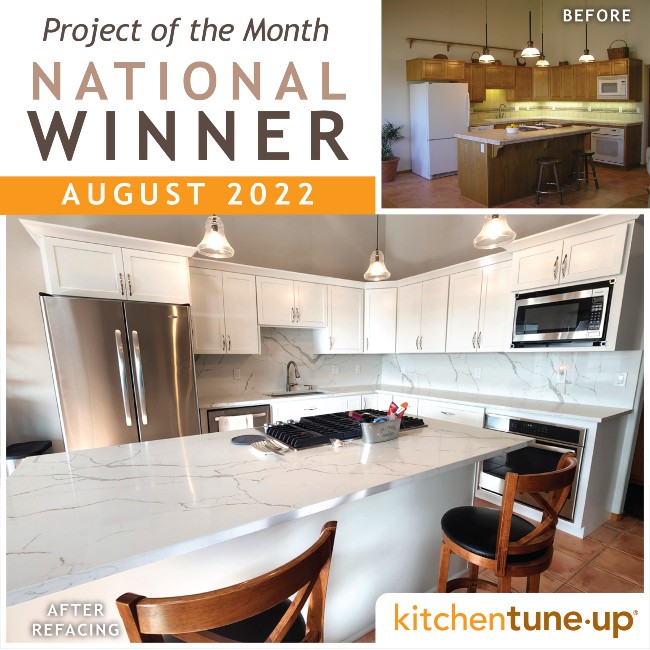 David Lentz
Redmond, OR
This customer wanted to elveate the overall look of their kitchen, and they updated their current drawer slides to soft-close. This kitchen is beautiful and smart!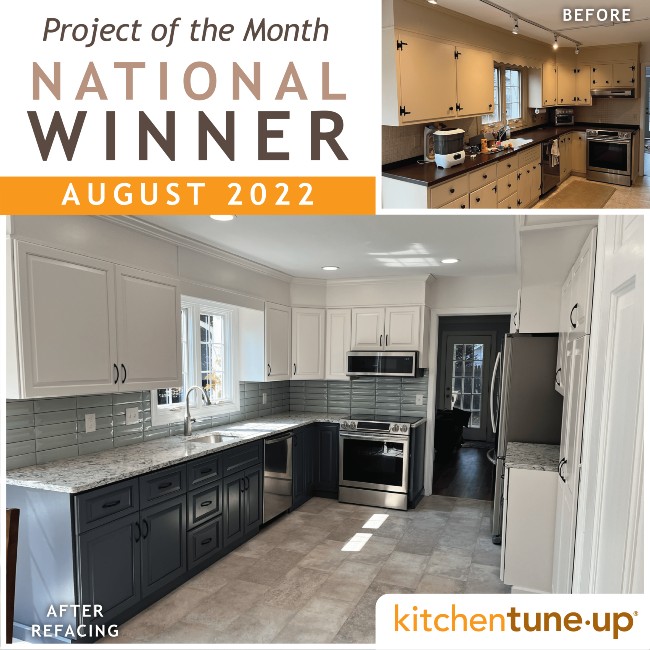 Michael & Deanna Stratton
Berks Lehigh SW, PA
This kitchen was original to the house which was built in the 19602. The customer wanted to brighten and update the space with a new look and new colors in addition to a new countertop and backsplash. The results brought this kitchen into this century, and it looks fantastic!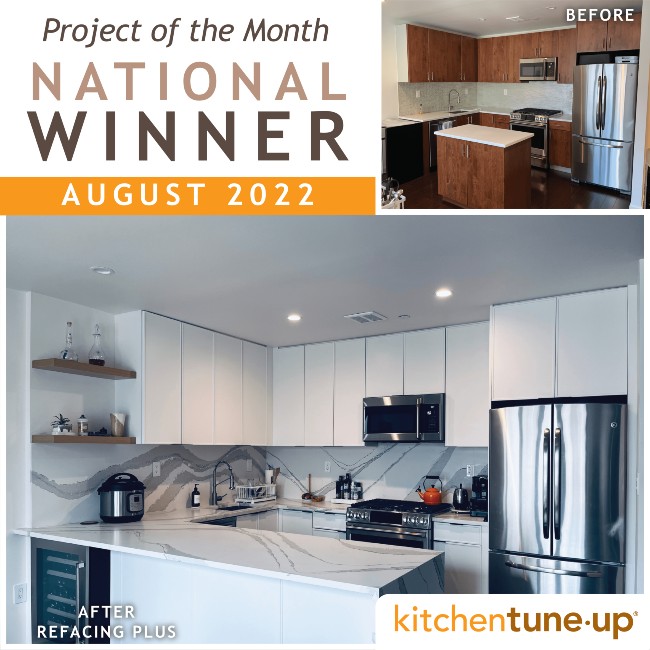 Bruce Jaeger
Brooklyn, NY
Countertops and a backsplash?! AMAZING!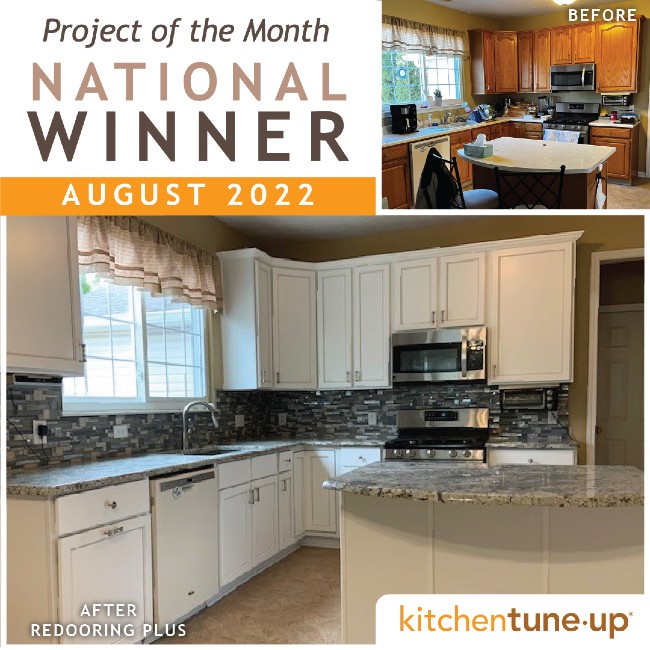 Greg & Jill Mirise
Avon, IN
This family had a small window of
opportunity

to get their kitchen completed between school getting out and memorial day and before summer activities started. A Cabinet Refacing was the best solution and the Avon, IN team got it done in 5 days! This project included modern bright white doors, new granite white mist countertops, and new white subway tile.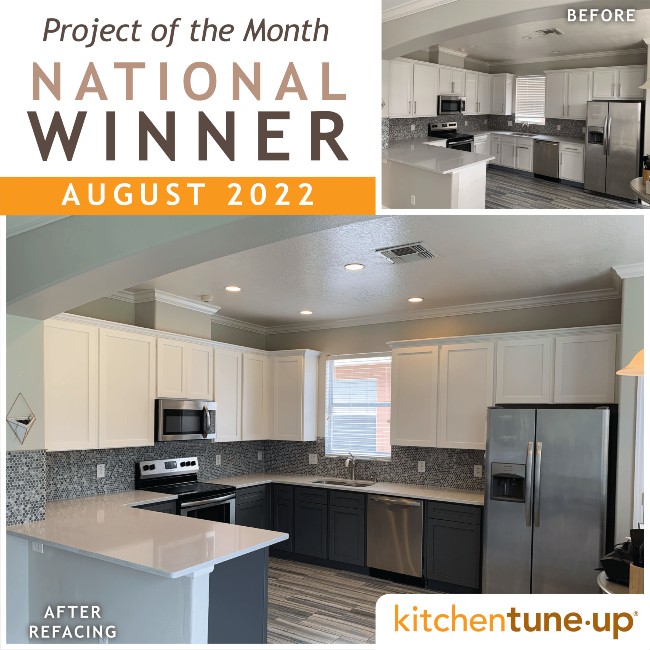 Justin & Jennifer Parshall
Lake Mary, FL
Prior to selling their home, the homeowners wanted to update their cabinets. To complement the flooring and countertops, they chose a two-tone look with graphite lower cabninets and flour upper cabinets which made for an incredible transformation!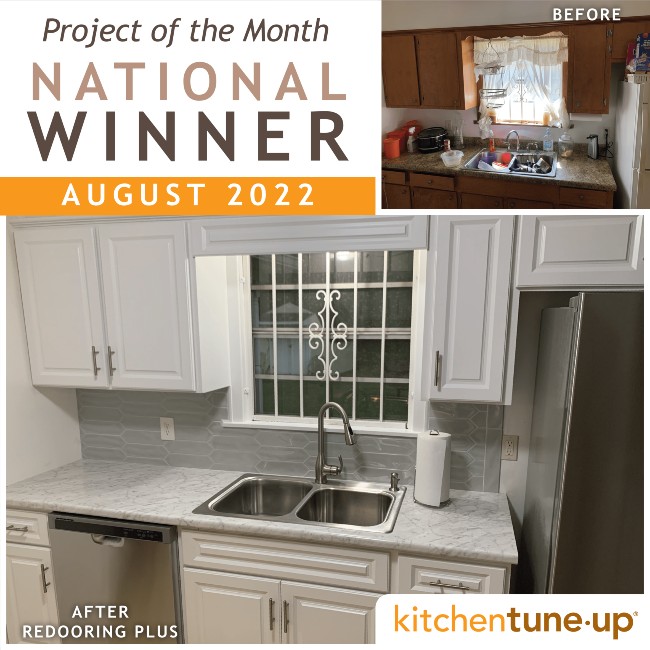 Carlos Lloyd
Jackson, MS
Sometimes, the backsplash steals the show!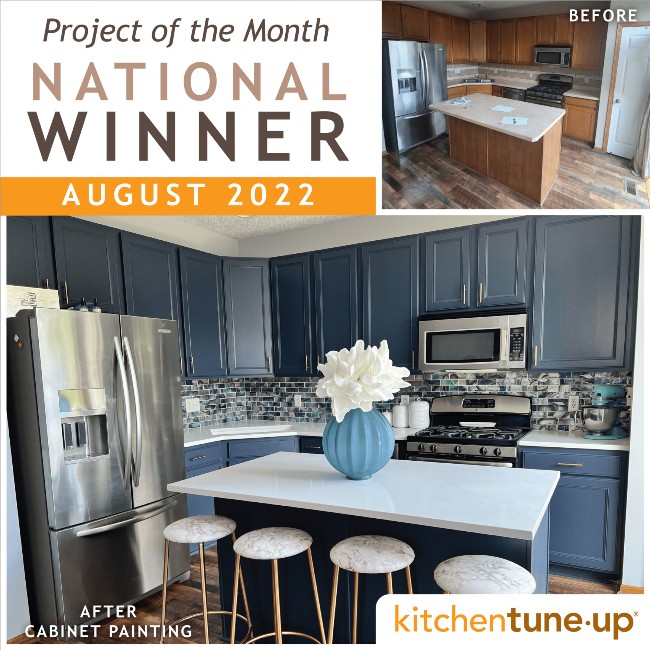 Khaled Sharafuddin & Kay Sharaf
Bloomington, MN
Beautiful in Blue!