Projects by Kitchen Tune-Up Columbus, OH
The projects you see here are all real remodeling jobs, in homes like yours. They're not fantasy pictures of designer showrooms—they're kitchens families use every day. These projects, by Kitchen Tune-Up locations around the country, show how we tailor remodeling to fit homeowners' unique needs and realistic budgets!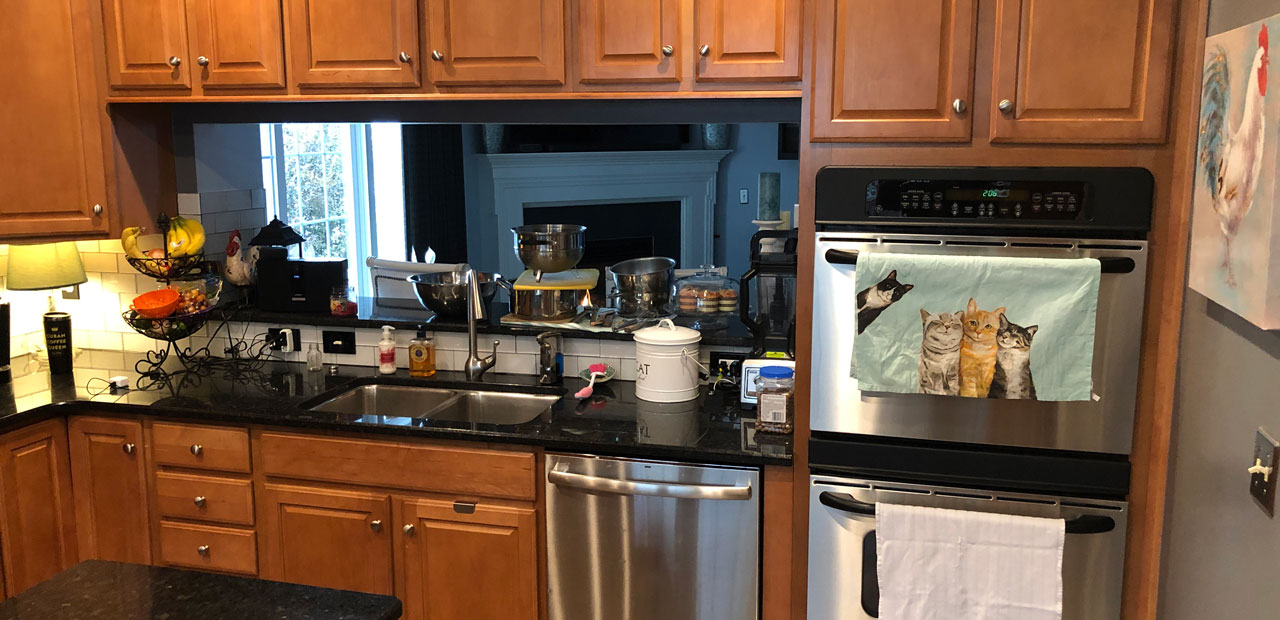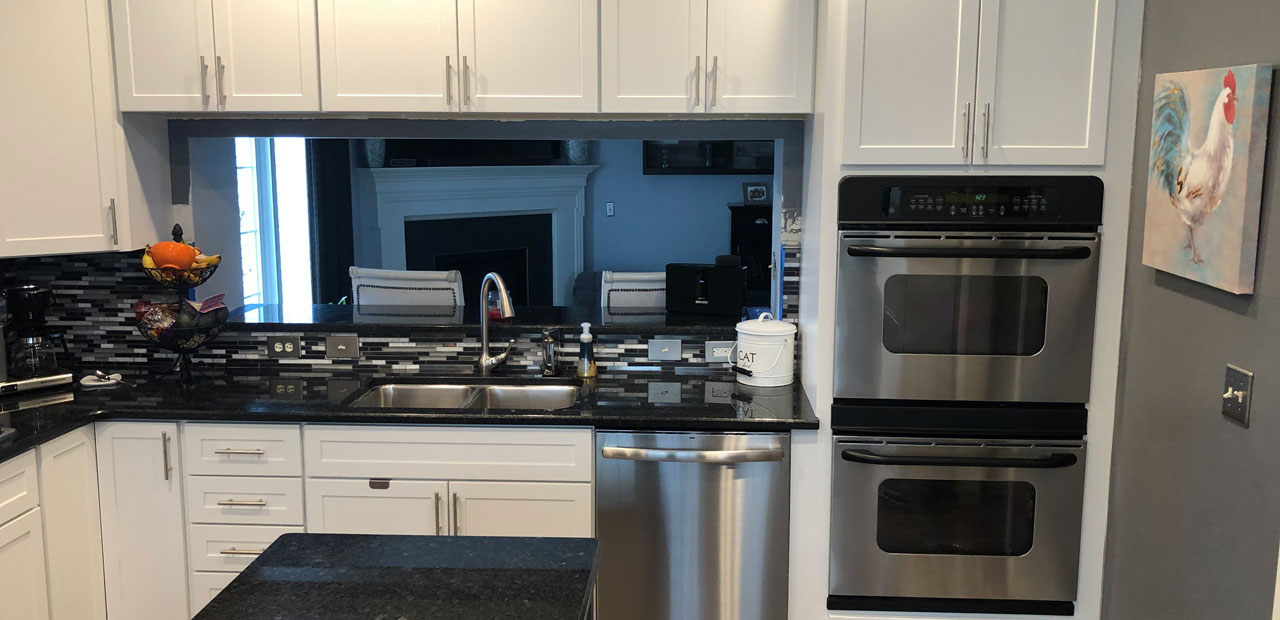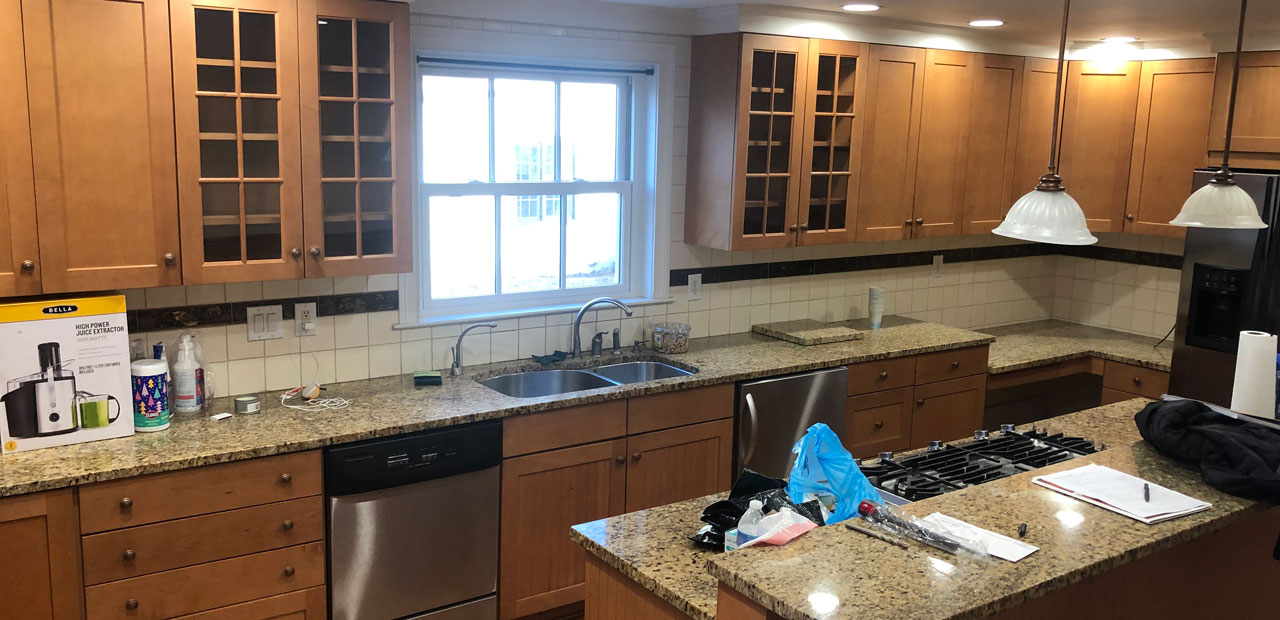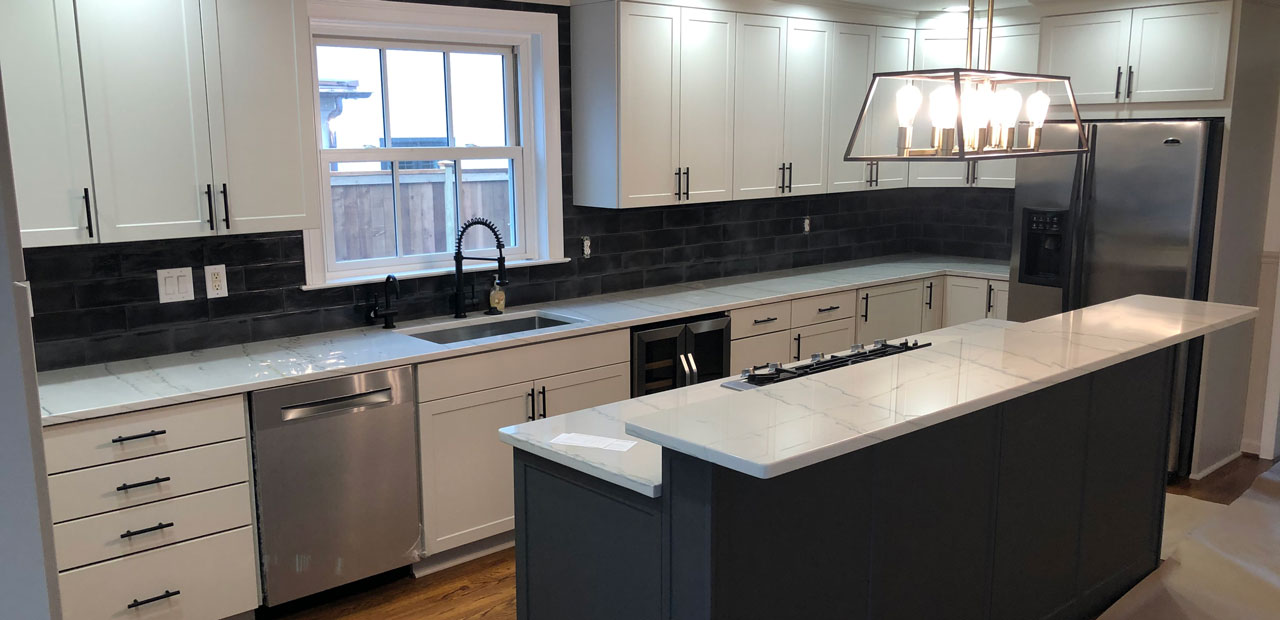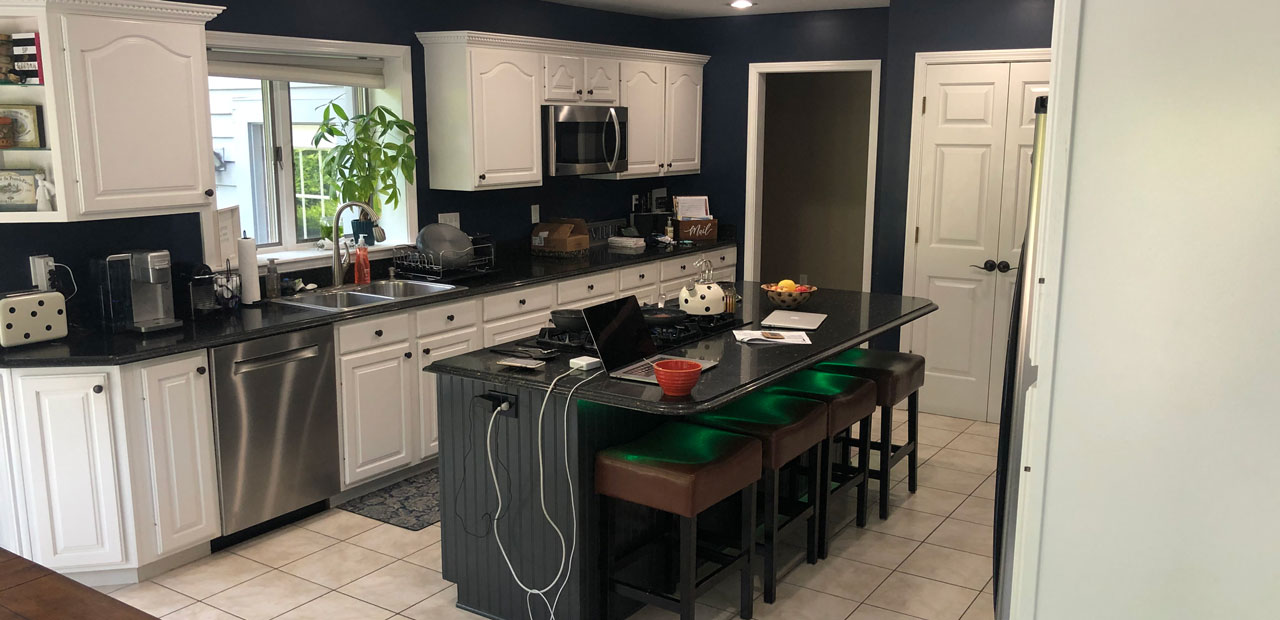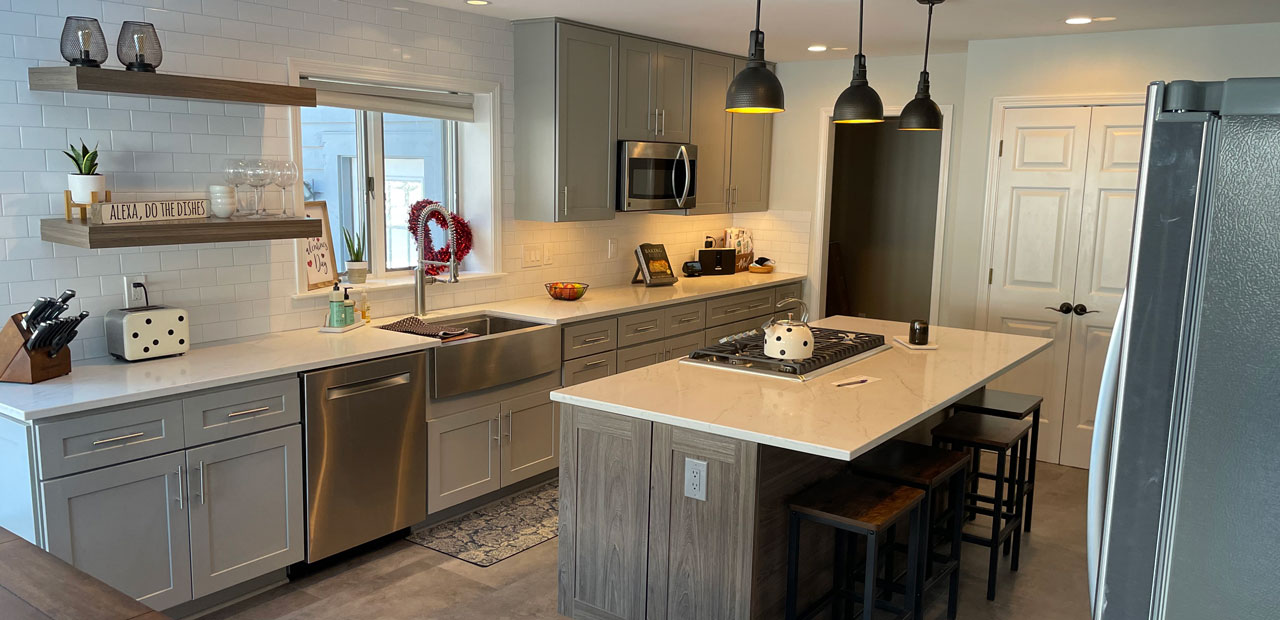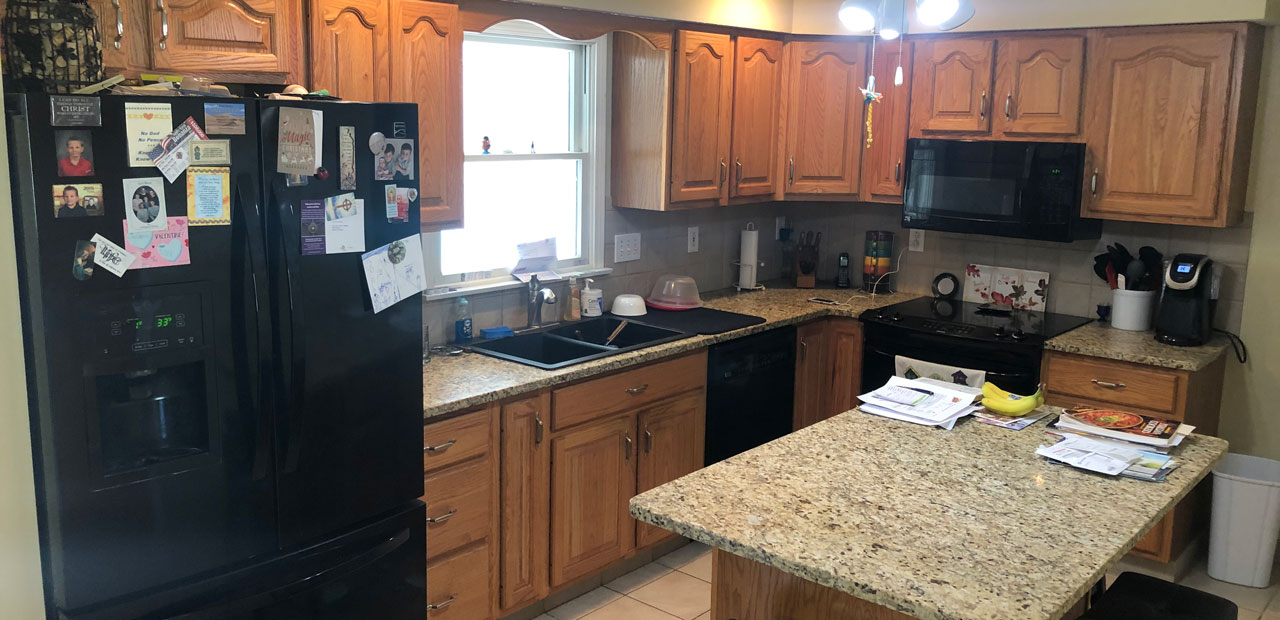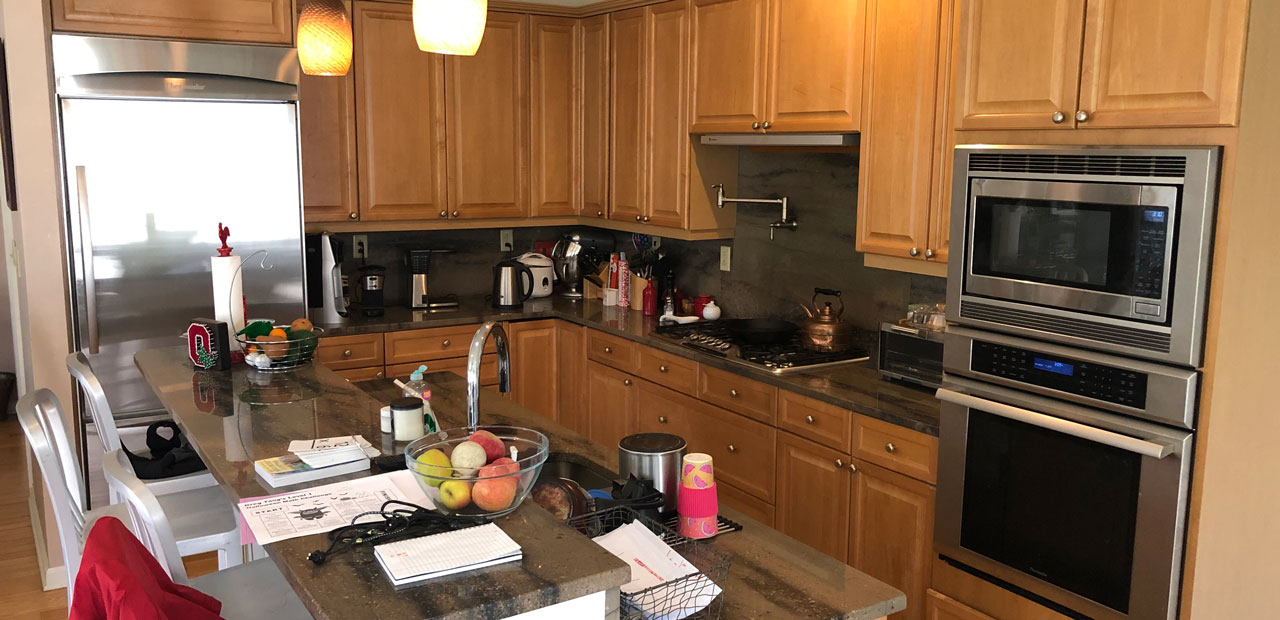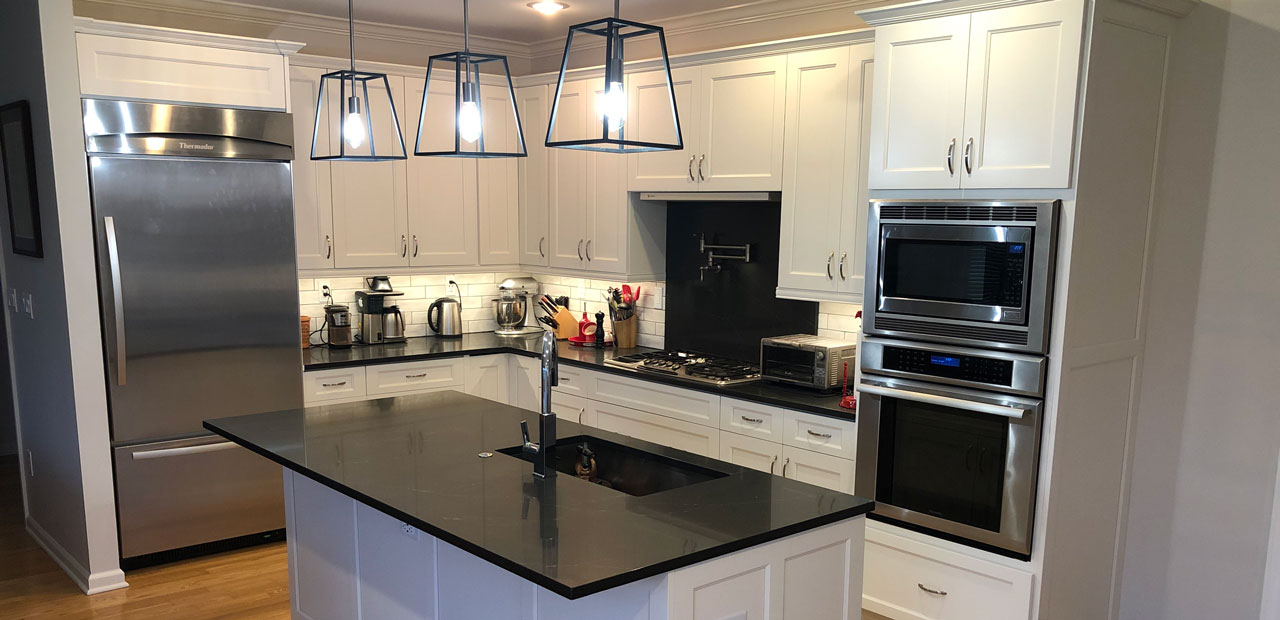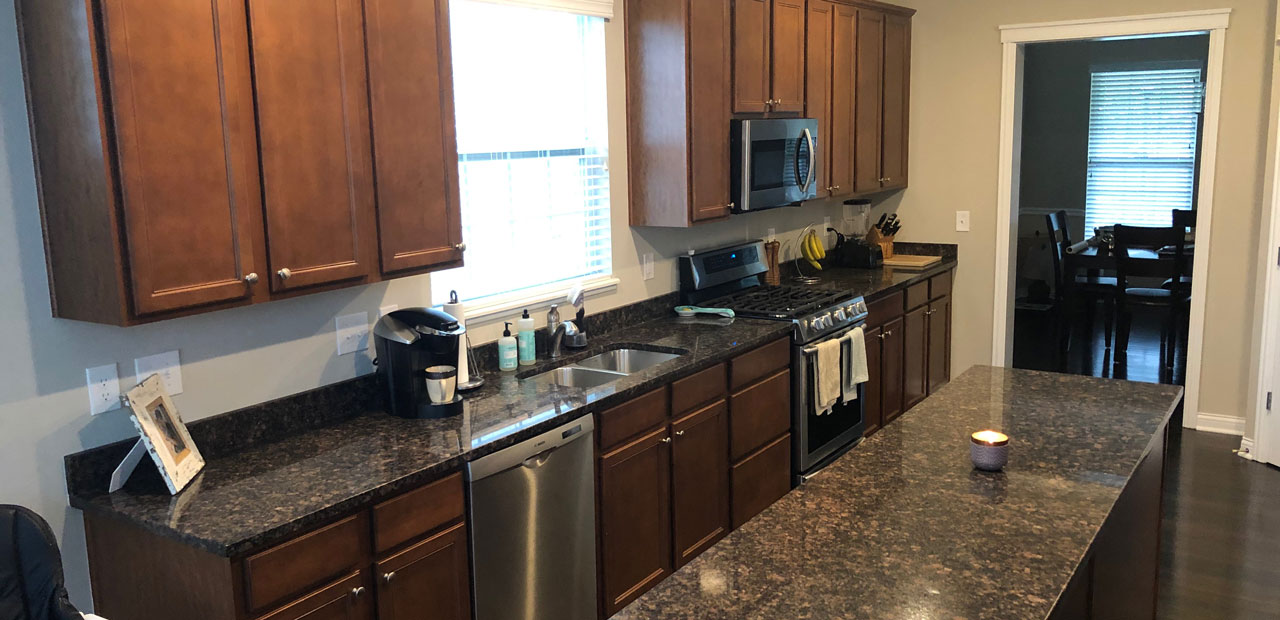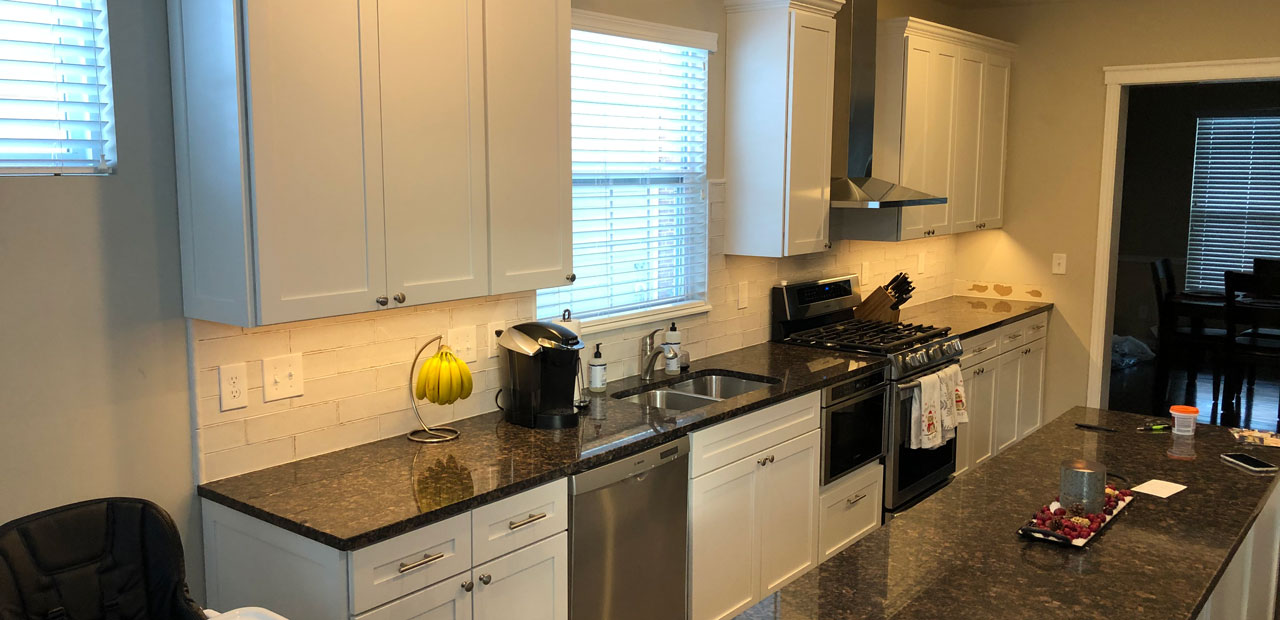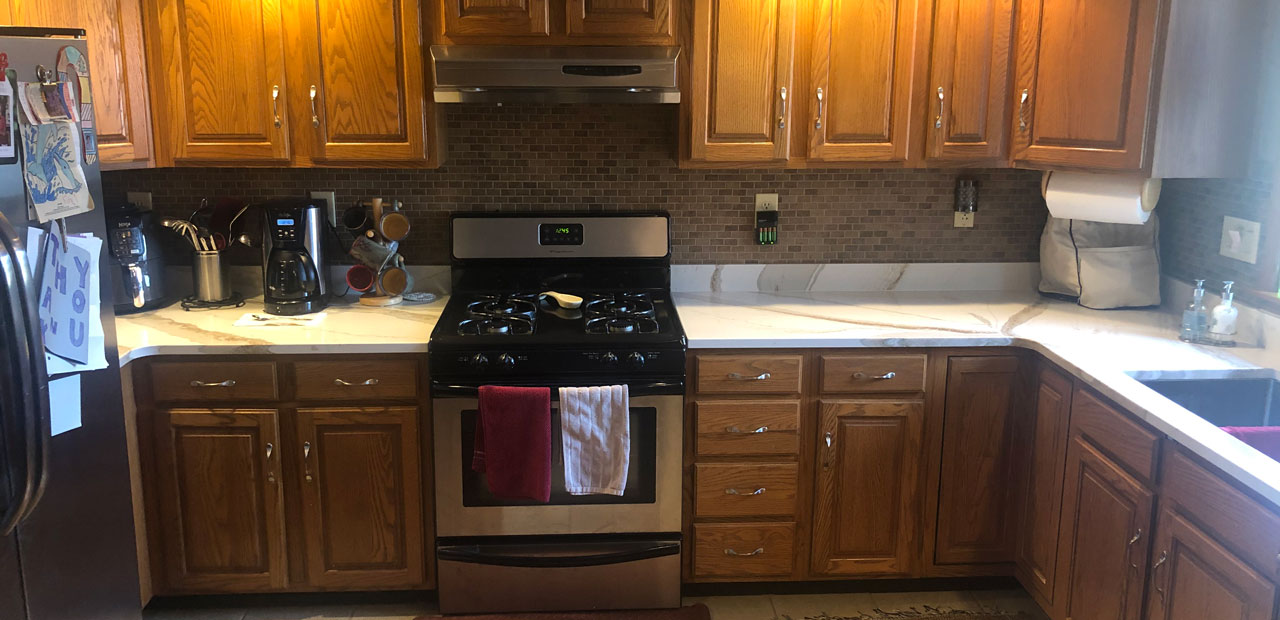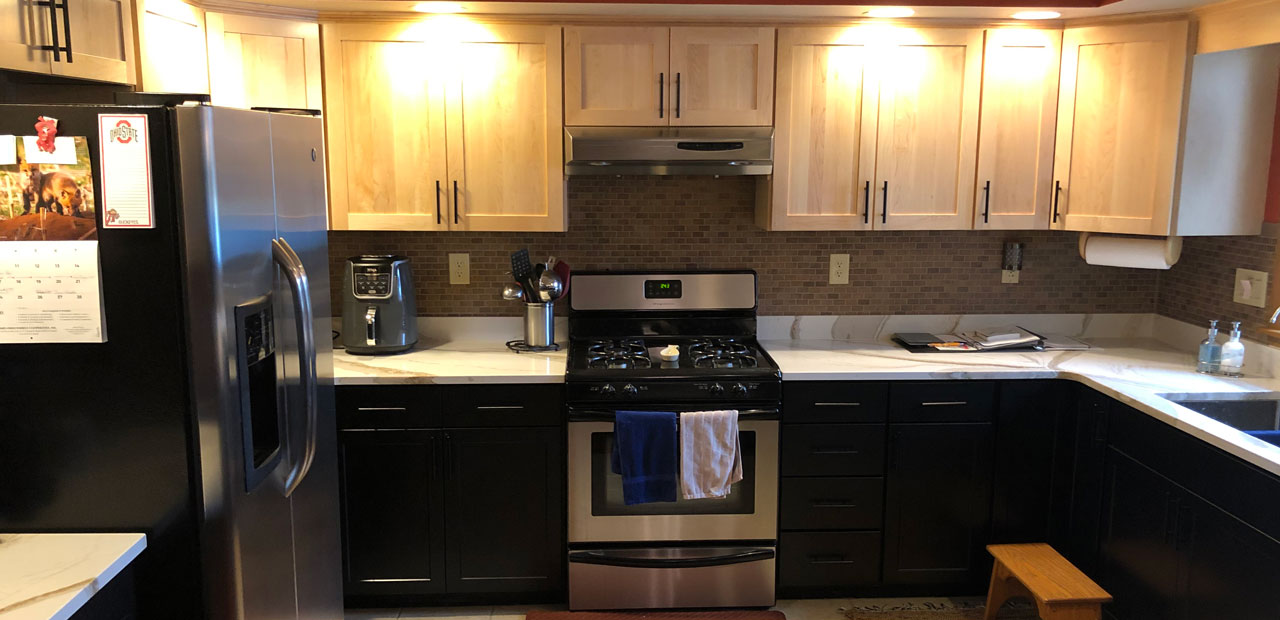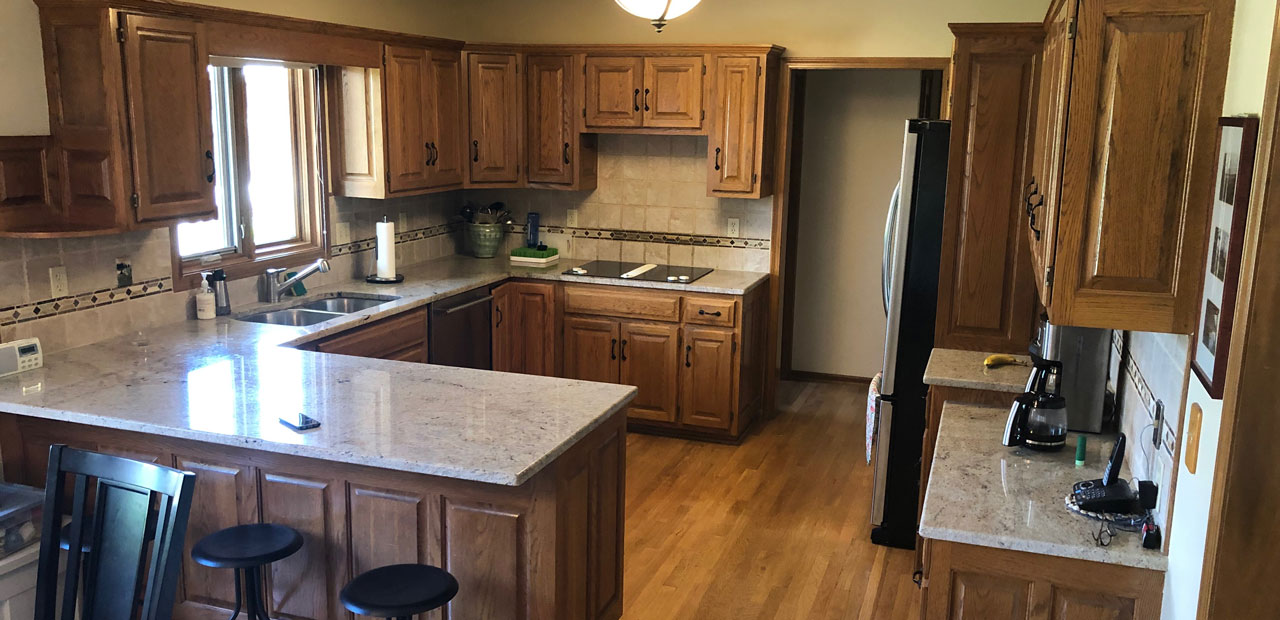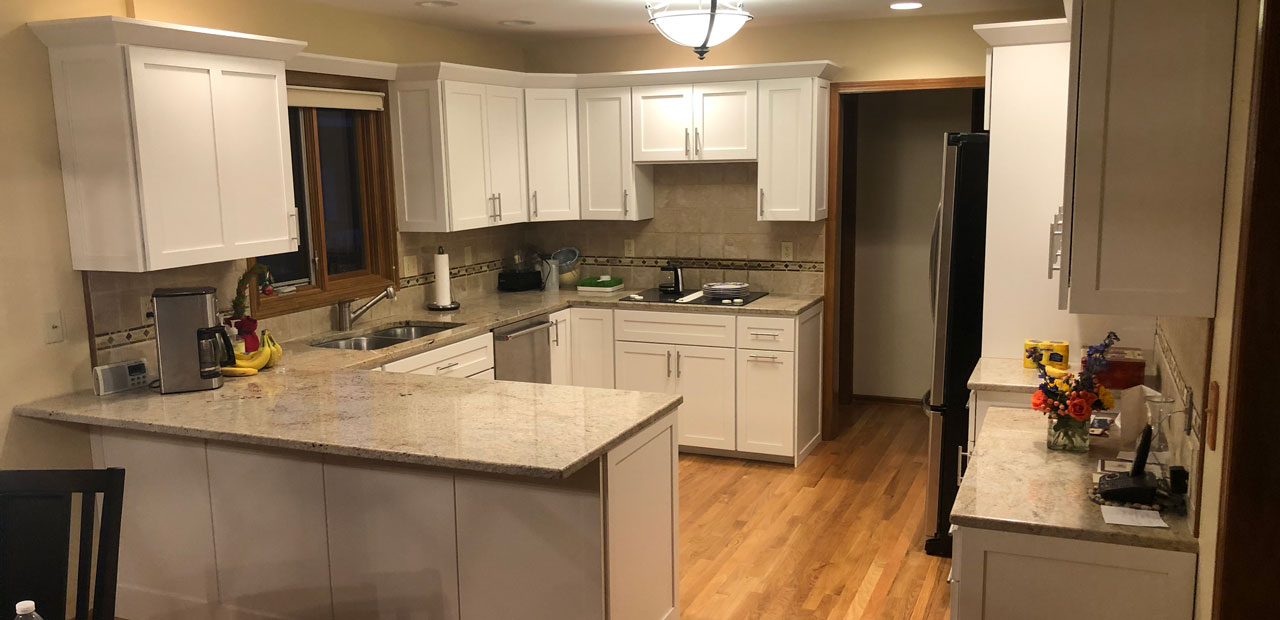 This kitchen was a sleek wood to white cabinet refacing project that cleaned up the look of the space. White shaker cabinets replaced the existing raised panel doors along with new hardware. New dark glass tile backsplash complemented the white doors and existing black granite counters.
An absolutely stunning wood to white cabinet refacing project from Columbus, OH. The existing elements of the kitchen consisting of early 2000's trends: wood doors, tan granite counters, a desk space, pennant lights, and a two-tiered island. Our team refaced the doors with trendy white shaker and new hardware and installed new subway tile back splash and white quartz counters with dark veining. We modified the desk space to sit even with the rest of the counters and made the island one height for a more open layout. Lastly, a new farmhouse style light fixture was added above the island to complete this look, which took home a National Project of the Month accolade.
This kitchen received an amazing makeover during a new cabinets project. The new gray shaker cabinets allowed space for a new stainless steel farmhouse sink, and a whole section removed for trendy floating shelves. New quartz counters and subway tile backsplash brightened the previously black elements. The island was refaced with driftwood paneling to add texture to the style. The end result was an all-new space that looked straight out of a magazine.
Wood the white cabinet refacing in Columbus, OH. Original wood raised panel arch doors swapped for white raised panel doors and new hardware. Existing backsplash and counters remained and under cabinet lighting added.
This cabinet refacing project pulled out all of the stops: white shaker doors, new hardware, subway tile backsplash, the counters, and new light fixtures! These additions made for a completely new space. Under cabinet lighting was also installed, and the previously two-tiered island was leveled out for a more accessible layout.
A galley kitchen given a wood to white reface transformation. Doors updated to white shaker, with modifications to the cabinets to install a new stainless-steel hood, along with a new microwave. Under cabinet lighting and white tile backsplash additionally added to complete the fresh new trendy space.
We love this wood to two-toned cabinet refacing our team did in Columbus, OH. The original oak doors were swapped for black shaker base cabinets and natural shaker for the uppers, all topped off with new hardware. The updated doors matched great with the existing white quartz counters and brick backsplash!
A true refacing, changing only the doors to achieve this wood to white transformation. The original dated, raised panel doors and clunky hardware were updated to white shaker with brushed nickel pulls. The new white doors lightened up the existing counters and backsplash to make a brightened new space.
From a quick Tune-Up to a full reface . . . we do it all!
Transform your Kitchen in as Quickly as a Day
Find Out More