Why We Love Kitchen Islands
Today's kitchens are larger than the kitchens we remember as kids. Kitchens used to be out of sight, relegated to a strictly functional purpose. The dining room was where food held the starring role, but food prep stayed behind the scenes.
Now, especially as stay-at-home 2020 turns into still-at-home 2021, the kitchen is the hub of the household. An island is the hub of the kitchen. Islands have been around for decades, appearing in everything from rustic farmhouse kitchens to ultra-modern minimalist kitchens. How can an island add versatility to your own home?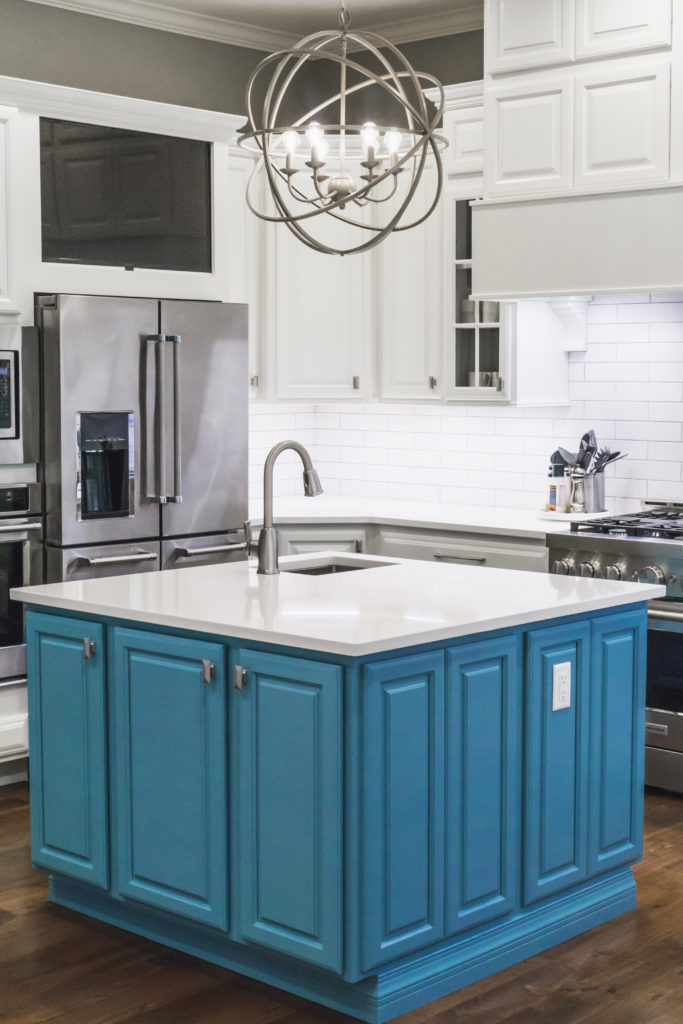 Islands add extra counter space
With an island, someone other than the cook can sit or stand to chop vegetables, clean fruit, roll out dough, and do whatever's needed to help a meal along. Extra counter space is a staging area as you unpack groceries. If your island includes a sink, the island counter becomes a cleanup station, leaving your other countertops freer for food prep.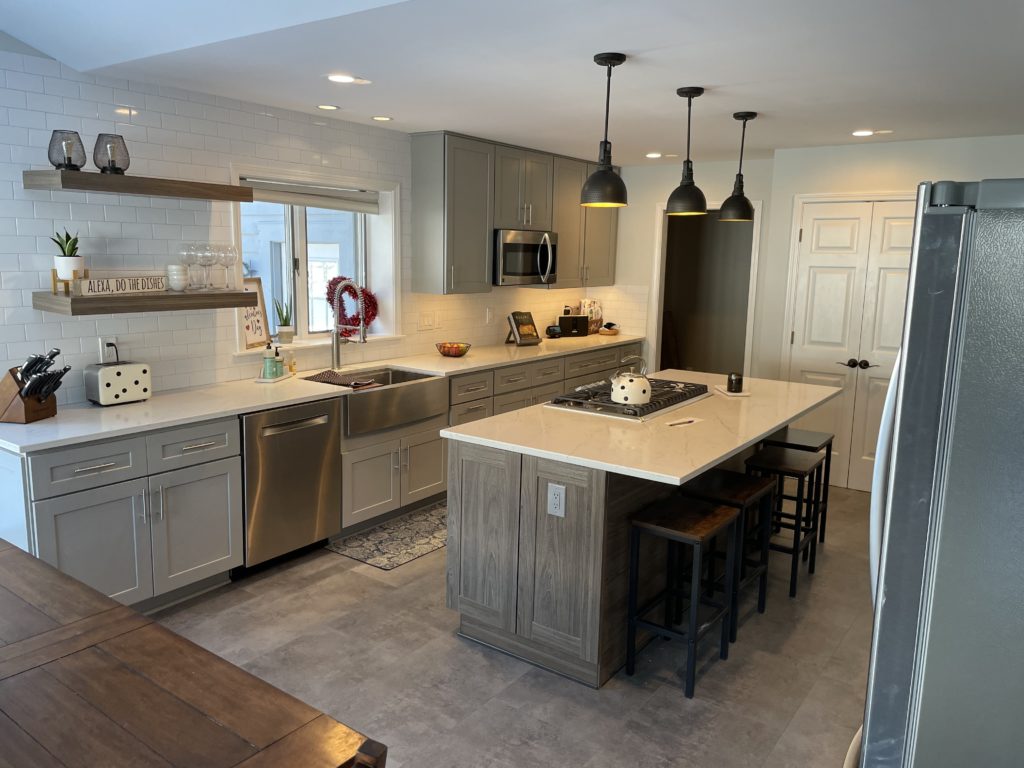 Islands can house appliances
If you don't want your main sink on the island, consider installing a second, small sink for tasks like washing food items or glassware. Ranges are another appliance ideal for islands if you want to chat with family or guests while you cook, or if you want your range in the center of your kitchen to make workflow easier. (Don't forget: If your island includes a range, you'll need a vent hood overhead.) Want more fridge space? Install a mini-fridge, hidden refrigerated drawers, or a specialized wine fridge. Need your island to be a cleanup center? Put the dishwasher in it.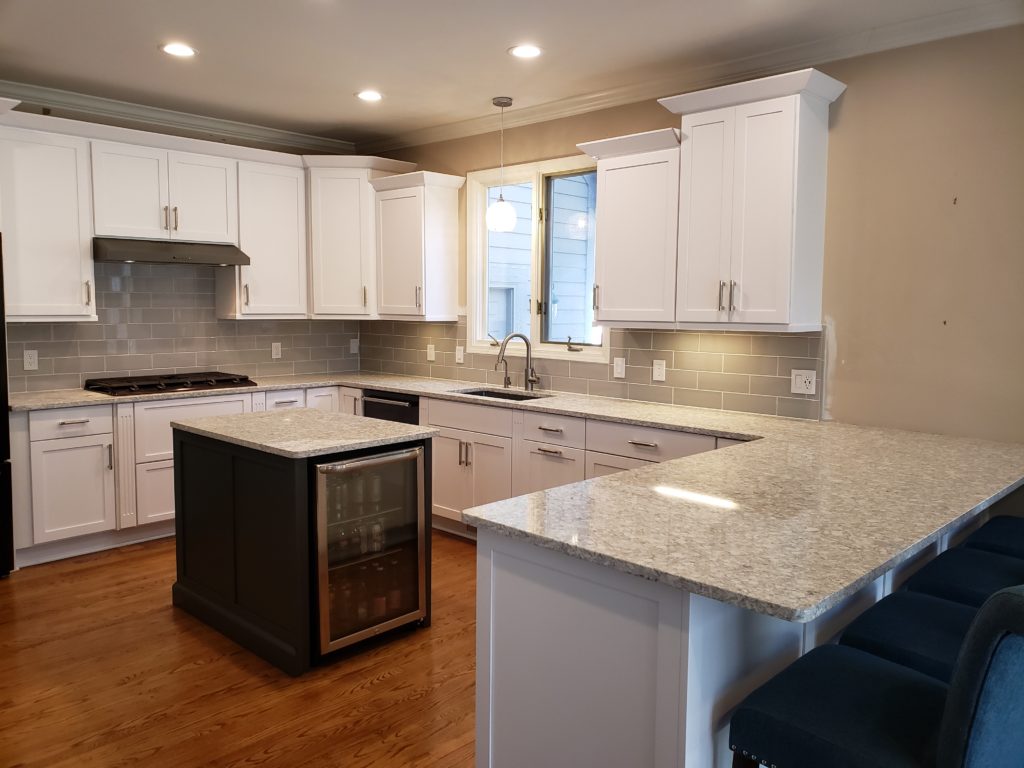 Storage galore
Island cabinets and drawers make ideal storage for small appliances and gadgets you love but don't use often. Instead of eating up counter space or ending up crowded into your other cabinets, gadgets can live in the island. You also could use island storage for pots and pans, or if you lack a pantry, turn island storage into handy pantry space.
They're tables, too
Many islands include an overhanging counter with space for stools or cafe chairs. The island becomes a dining table, snack counter, and coffee bar all in one. Folks can use the island as a desk or gather around it socially as if it were a dining table.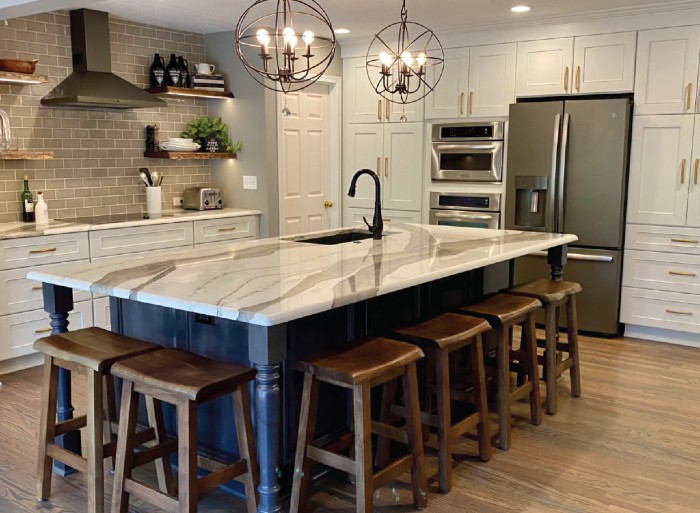 Islands are a home office
Home is now both school and office for many families. An island can become a work center (especially if you remember to install extra electrical outlets!). When kids work at the island, a parent making a meal is close at hand to supervise and answer questions.
Wondering whether an island is right for your own kitchen? Let your Kitchen Tune-Up expert help you decide. Contact your local Kitchen Tune-Up today.