Two Franchises Celebrate 25 Years with Kitchen Tune-Up
At our National Reunion this September, we honored two franchises that have been in business with us for 25 years. That is not a common milestone, especially in the franchising world, but we have been lucky enough to grow as a company with these owners since the early 90's!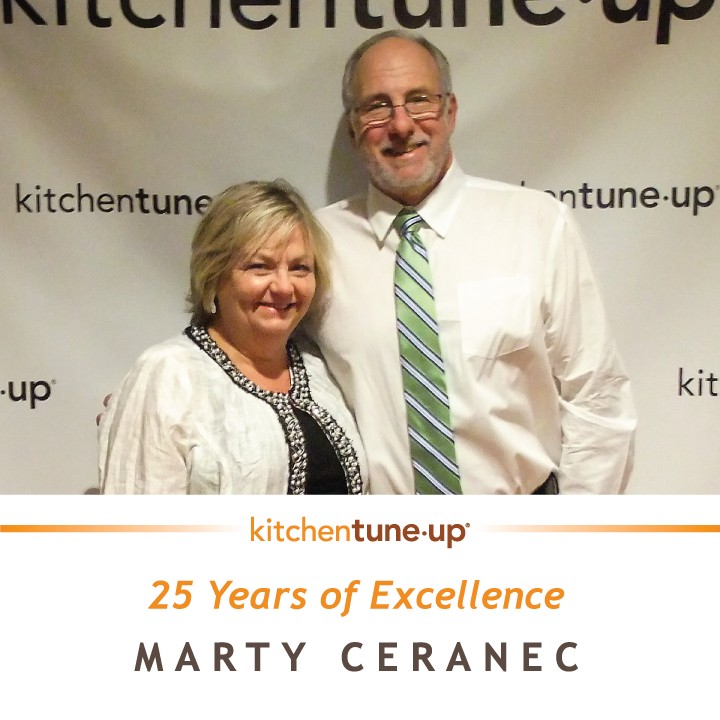 Marty Ceranec opened Kitchen Tune-Up Downers Grove in August of 1994 after retiring from being a tennis pro. Marty will be retiring at the end of this year and is looking forward to spending more time with his wife, Barb, and donating time to the charity he has been involved in over the past two decades, The Humanitarian Service Project. We had a little fun with Marty at the Reunion and another one of our long-time franchise owners and Marty's good friend Mike Dugan got up and roasted him. It was a highlight for Marty and the entire audience!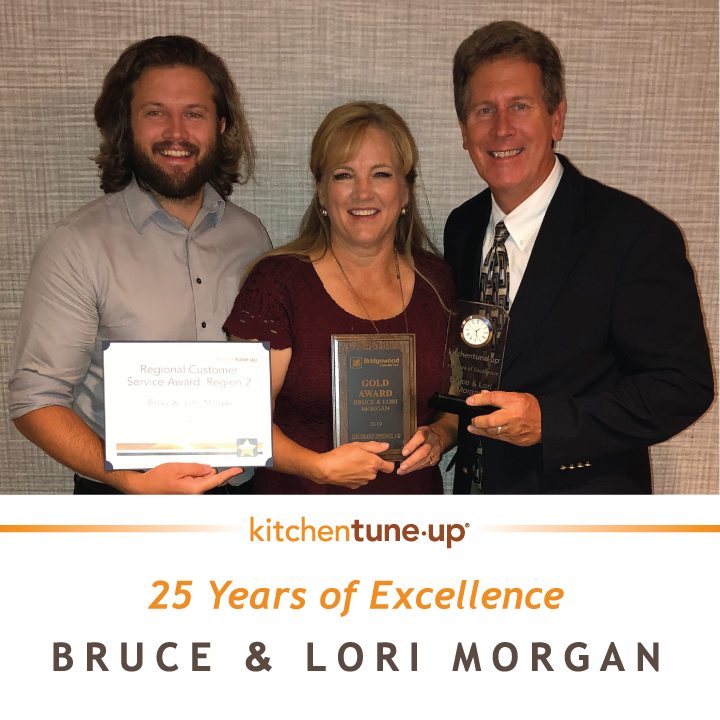 Bruce and Lori Morgan opened Kitchen Tune-Up Colorado Springs, CO in June of 1994 and have celebrated award after award these past 25 years, even being crowned the King and Queen of the Tune-Up! The Morgans are proud parents to five children, each who has grown up supporting the family business in one way or another. Their son, Chad, even joined them as the full-time Operations Manager in 2018 . . . so we hope the business keeps running for another 25 years, at least!