Top Projects of May Announced by Kitchen Tune-Up
We are excited to announce the April Project of the Month Winners! Kitchen Tune-Up franchises submit their project photos of their 1-5 day kitchen updates, which are then selected by the Home Office team based on the most stunning transformations to be awarded.
Our April award winning franchises comprise of locations across the U.S., including Colorado, Ohio, Massachusetts, Nebraska and Idaho!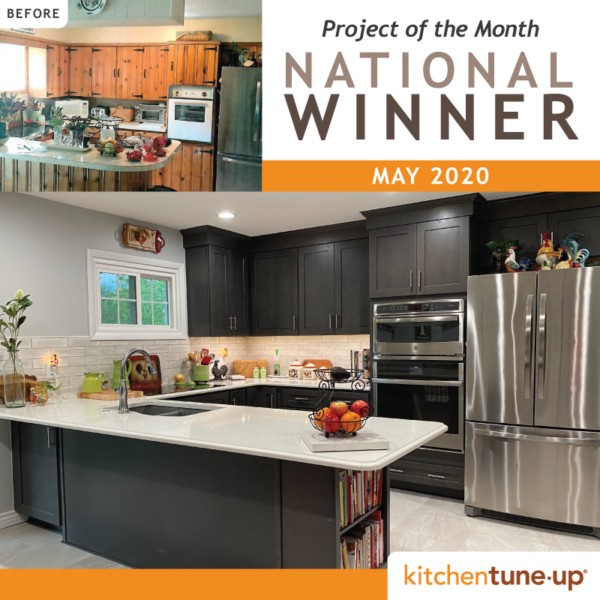 Adam and Rachel Phillips – Kitchen Tune-Up Wichita, KS
New Cabinets: Dalton Shaker door in a gray stain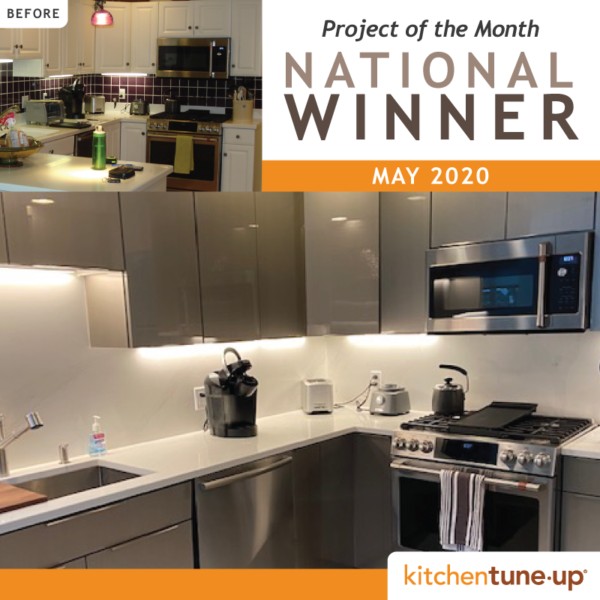 Mike and Blanche Hurley – Kitchen Tune-Up Newton, MA
Cabinet Refacing: Acrylic Wired Mercury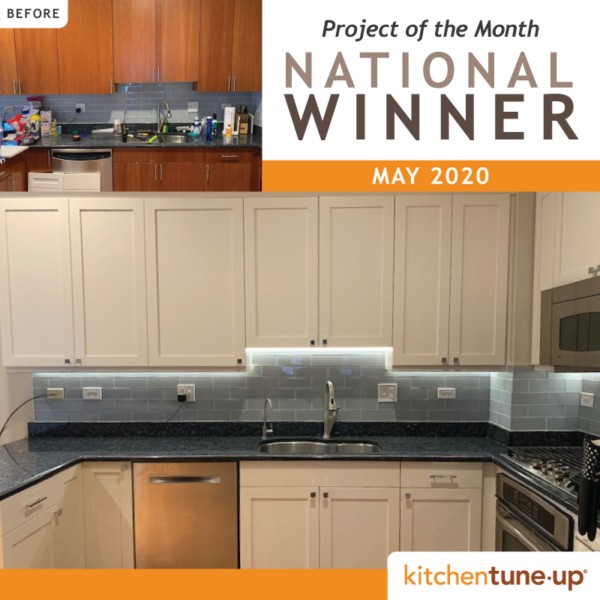 Holly Lane – Kitchen Tune-Up Chicago City Central
Cabinet Refacing: Millstone Maple Shaker in Antique White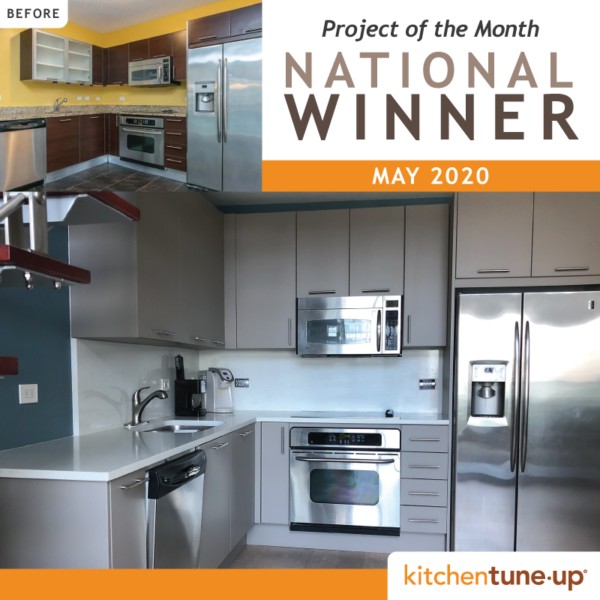 Paulo and Karin Motoki – Kitchen Tune-Up Coral Gables-Miami
Cabinet Refacing: Slab door in Stone Gray Matter Tranquility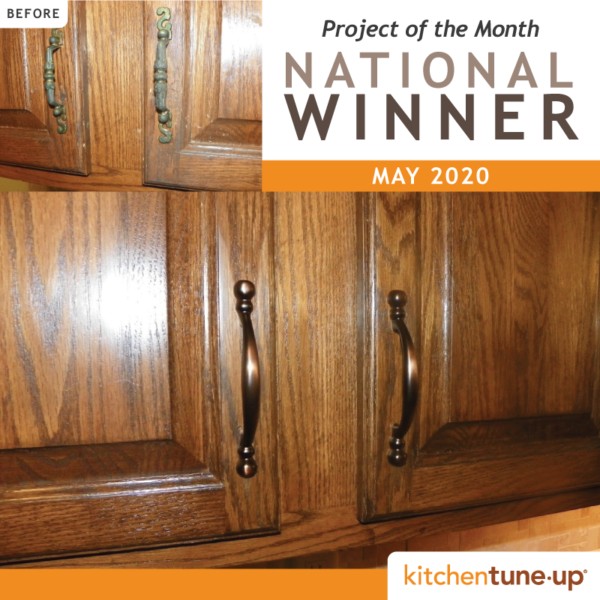 Bruce and Lori Morgan – Kitchen Tune-Up Colorado Springs, CO
1 Day Tune-Up wood restoration