Top Projects of March Announced by Kitchen Tune-Up
We are excited to announce the March Project of the Month Winners! Kitchen Tune-Up franchises submit their project photos of their 1-5 day kitchen updates, which are then selected by the Home Office team based on the most stunning transformations to be awarded. Our March award winning franchises comprise of locations across the U.S., including Arizona, Virginia, North Carolina, Kansas, Texas, and Florida!

Andy & Laura Leigh Mathis – Kitchen Tune-Up Flagstaff, AZ
Cabinet Refacing: Tenon shaker door in Peace River Espresso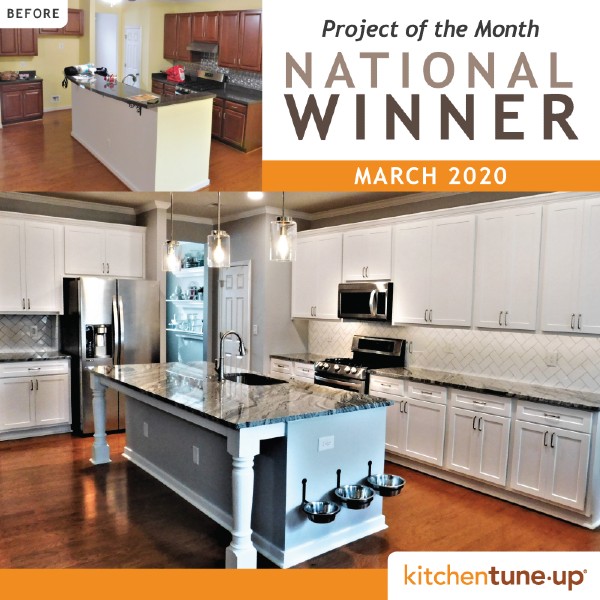 Mark & Mary Beth Levy – Kitchen Tune-Up Williamsburg, VA
Cabinet Refacing: Snow white shaker door in durable RigidThermofoil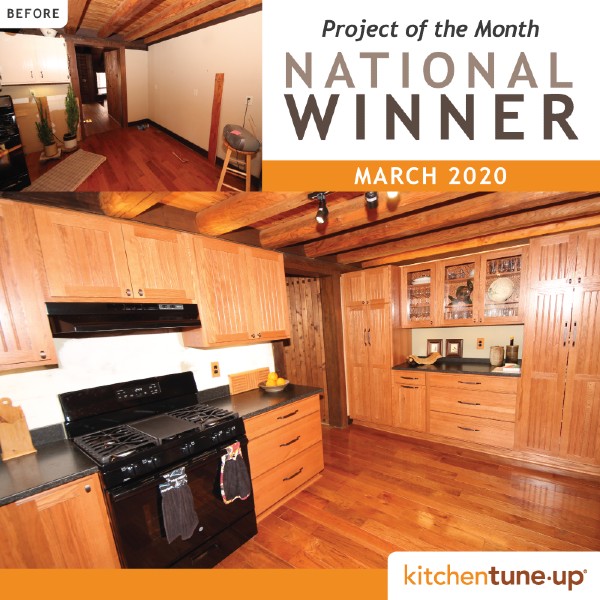 Tom & Debi Taube– Kitchen Tune-Up Charlotte, AZ
Cabinet Refacing: Wheaton beaded shaker door in a cherry mahogany stain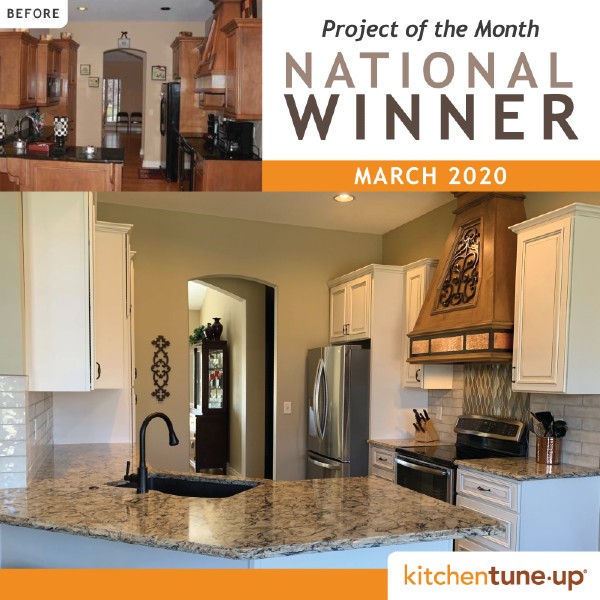 Adam & Rachel Phillips– Kitchen Tune-Up Wichita, Kansas
New Cabinets: Hampton style cabinets in linen paint with chocolate glaze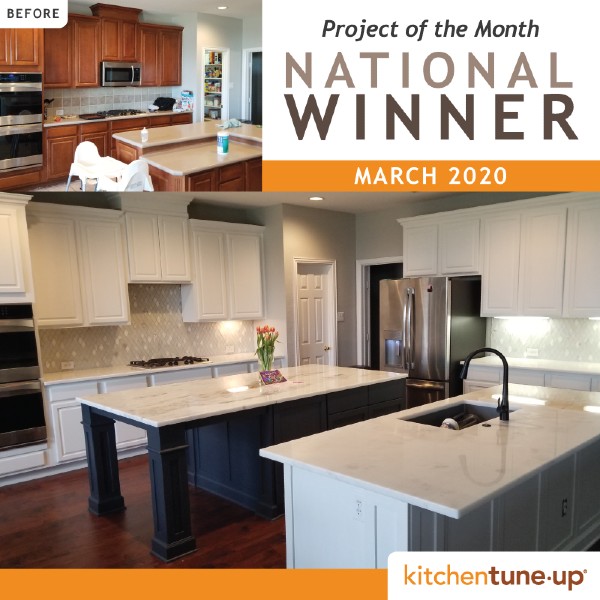 Dan & Tina Wilson – Kitchen Tune-Up McKinney, TX
Cabinet Refacing: Dakota maple door in white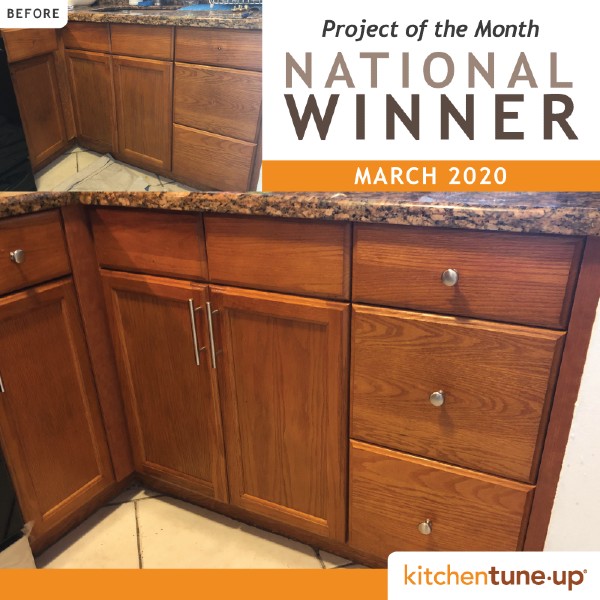 Paulo & Karin Motoki – Kitchen Tune-Up Coral Gables, FL
1 Day Tune-Up: These cabinet doors were restored to their natural beauty with our wood restoration process.