Top Projects of February Announced by Kitchen Tune-Up
We are excited to announce the February Project of the Month Winners! Kitchen Tune-Up franchises submit their project photos of their 1-5 day kitchen updates, which are then selected by the Home Office team based on the most stunning transformations to be awarded. Our February award winning franchises comprise of locations across the U.S., including Montana, Colorado, Ohio, Kansas, North Carolina, Texas, and Utah!

Konnie & Todd Bright – Kitchen Tune-Up Bozeman, MT
Cabinet Refacing: Winchester shaker door in durable RigidThermofoil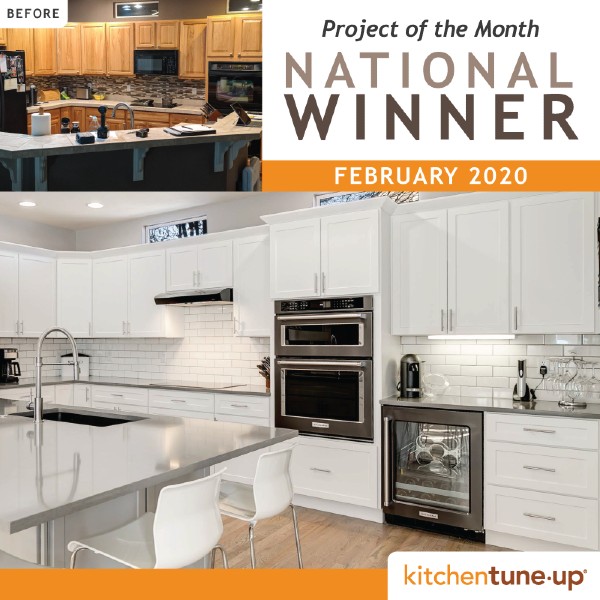 Joel & Jessica Winters – Kitchen Tune-Up Castle Rock, CO
Cabinet Refacing: White shaker cabinet doors, kitchen island in haze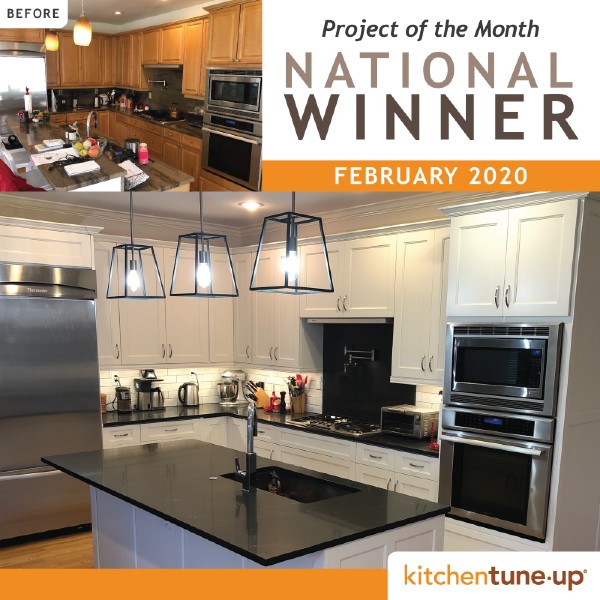 Mike Lehmann – Kitchen Tune-Up Columbus, OH
Cabinet Refacing: Manhattan maple doors in white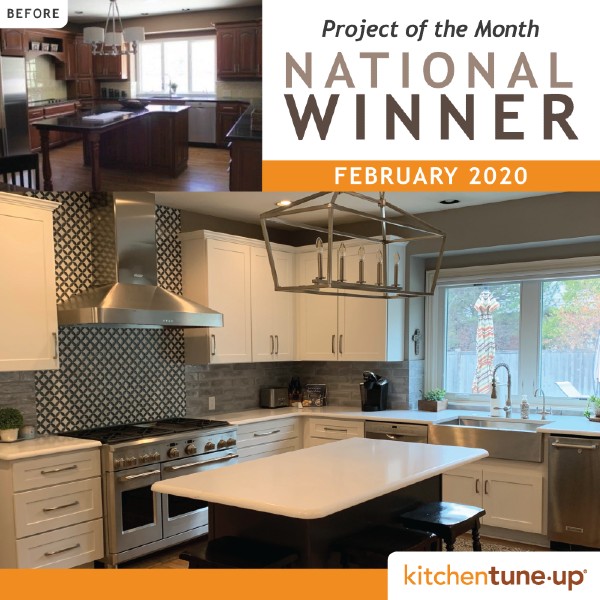 Adam and Rachel Phillips – Kitchen Tune-Up Wichita, KS
New Cabinets: Dalton shaker door in white and gray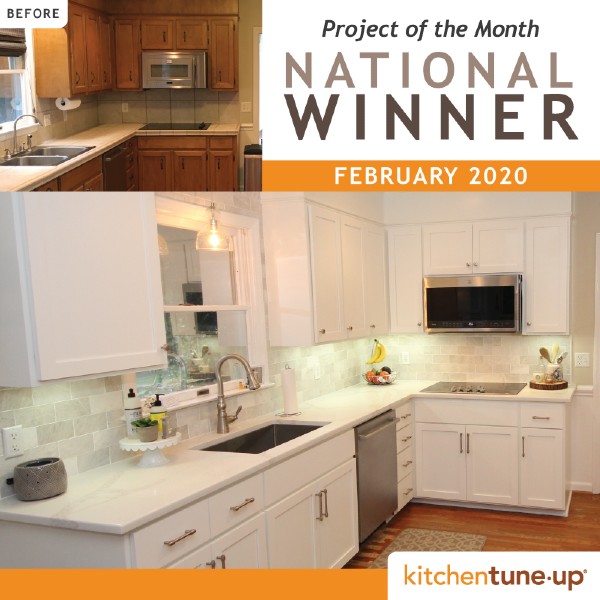 Tom & Debi Taube – Kitchen Tune-Up Charlotte, NC
Cabinet Redooring: Dakota maple doors in white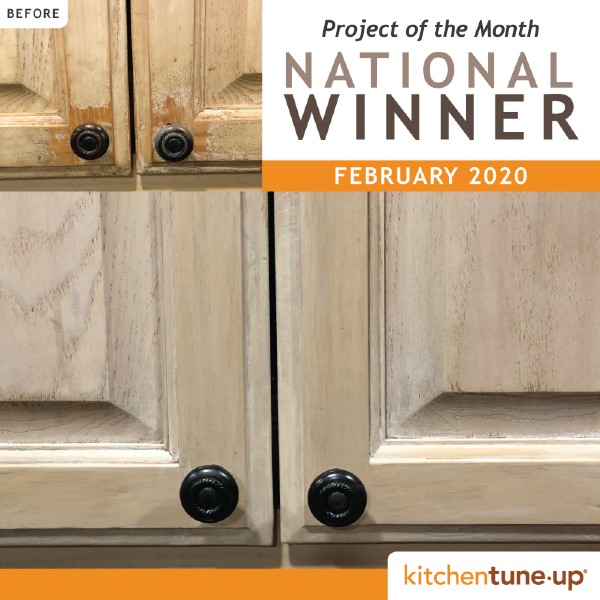 Corby & Lori Walker – Kitchen Tune-Up Grapevine, TX
1 Day Tune-Up: These whitewash cabinet doors were restored to their natural beauty with our wood restoration process.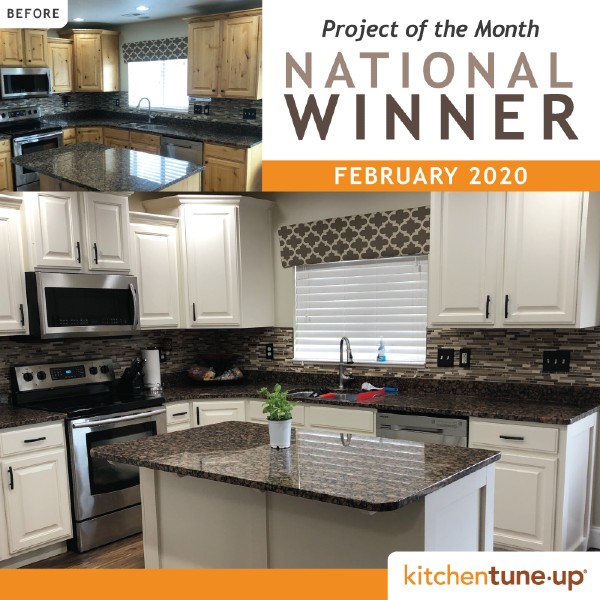 Shane Noble – Kitchen Tune-Up Salt Lake City, UT
Cabinet Painting: Original knotty alder cabinet doors painted antique satin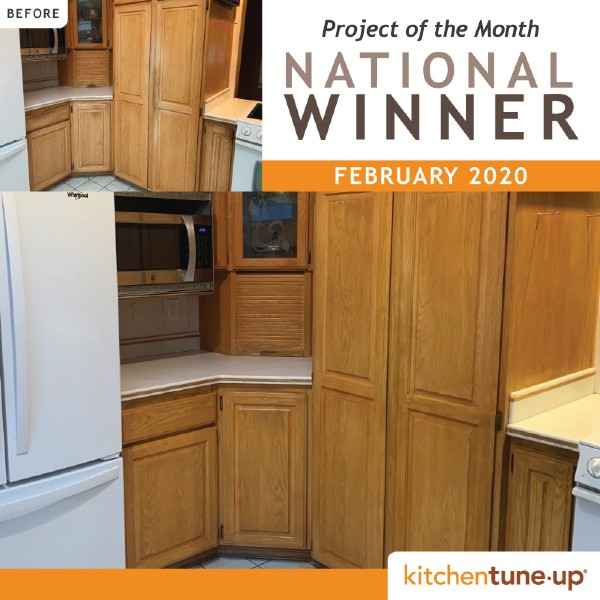 Linda Jadwin & Victor Valdez - Kitchen Tune-Up Tacoma, WA
1 Day Tune-Up: After experiencing wear and tear from bleach, our wood restoration process was able to return the vibrant color to these wood cabinets.