New Year, New Organization Goals
A new decade is upon us. Think about making 2020 the year you check your vision on having your spaces decluttered and organized. Set yourself up for success in this new decade with organization upgrades in your kitchen to make your life easier and suit your busy lifestyle. It's time to have a more clutter-free experience when you are in your kitchen.
Products trends for the new year show roll-out trays are still at the top of everyone's must-have list. The cabinet below the sink and other base cabinets are always notorious for disarray. Roll-outs allow easier access and visibility to what is stored inside.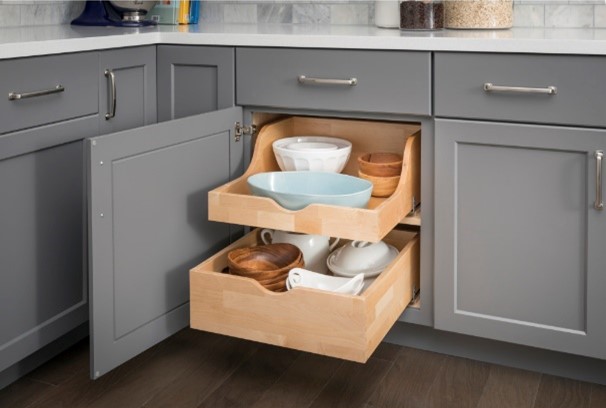 If you haven't converted your trash and recycling center to a pull-out, then it's time to join the masses if room allows.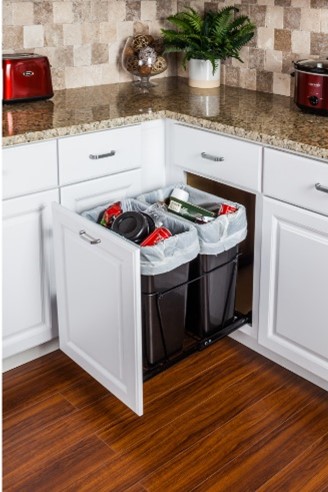 Homeowners are even starting to add trash centers that are operated with the touch of a knee so dirty, wet hands don't have a need to touch the hardware or cabinets.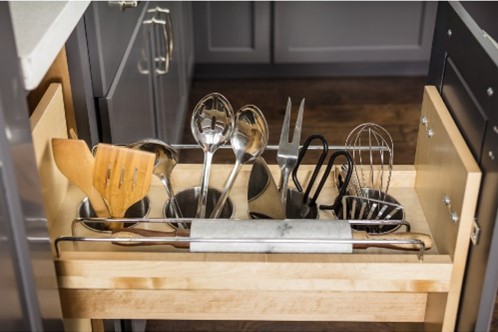 No wiggle pull-outs allow easy access to spices, oils, and plastic wrap and is a great alternative for spoons and spatulas to get off the counter and into a concealed place.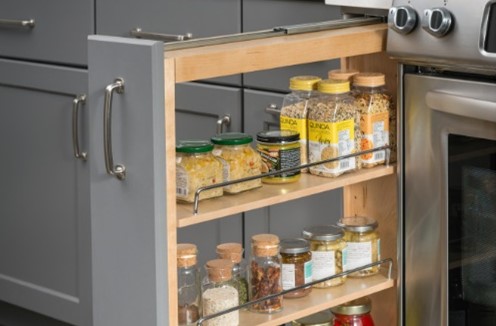 New trends for 2020 include the increase of drawers in place of traditional shelved cabinets. Deep drawers have a much higher accessibility factor and more versatility. Adding some interior organization to these drawers helps increase efficiency and reduces the risk of clutter.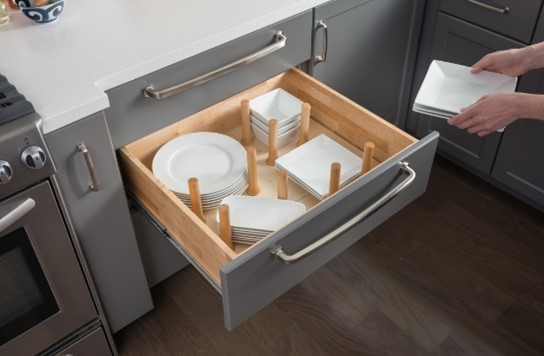 Blind corner cabinets are a thing of the past thanks to clever pullouts making the previous frustrating and unusable space a now valued addition to any kitchen.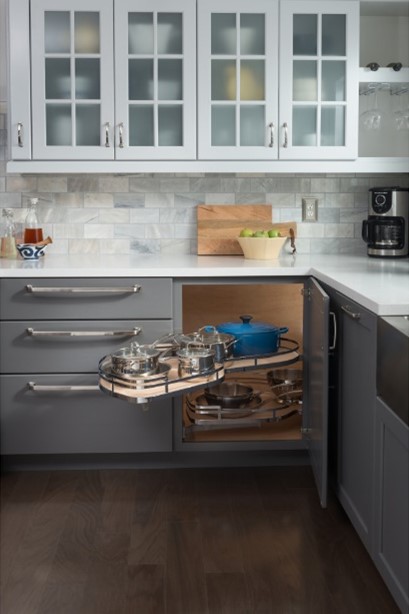 Organizers not only decrease clutter, but they increase accessibility and bring everything within arm's reach. Deeps drawers or base cabinets with roll-outs improve visibility to what's inside and make retrieving items a breeze. Lift systems can bring heavy appliances, such as a mixer, up to useable height, with minimal strain and effort on your part. Mixer stands are very handy if you use yours often, but you do need to allow for room in a base cabinet or declutter an existing base cabinet to make some room.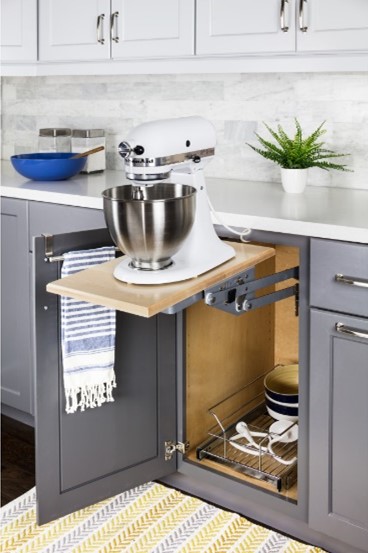 Pull-down units allow upper cabinet contents to be brought to a reachable height.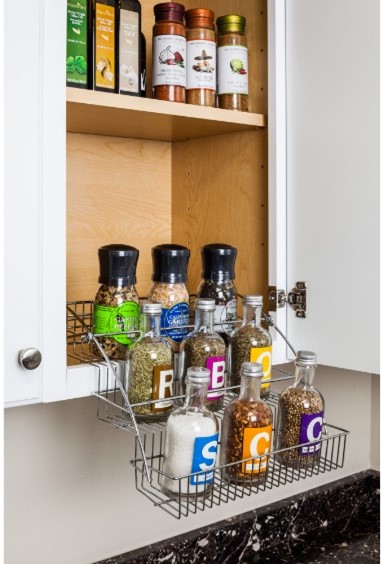 Crawling on your knees to get your favorite stockpot or balancing on the counter to reach the top shelf should be a thing of the past. Start off the new decade right with all new kitchen organizers. We will warn you, once you start, you won't be able to stop. Your bathrooms and closets will be begging for some organization as well!