Mid-century Modern Kitchen Style: Colorful, Practical, Proven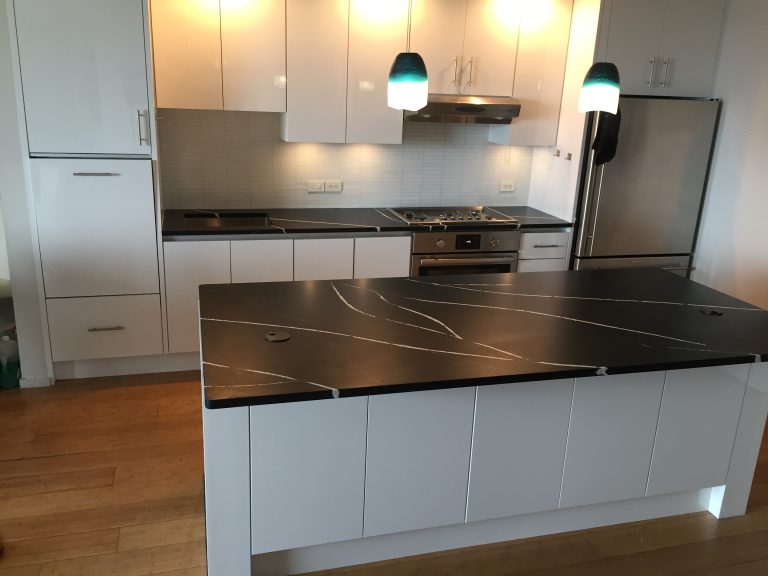 Do you want a functional, unfussy kitchen with a style that has staying power? Consider mid-century modern. This simple but distinctive style has been around for decades, yet still looks fresh. You "know it when you see it," even if you've never heard it named.
Defining Mid-century Modern in the Kitchen
Mid-century modern is more than just "the 1960s look." The style takes elements from the 1940s into the 1970s. The basics still work today: Slim lines, geometric shapes and pops of color. Materials are celebrated rather than covered up, so you'll see plastic, steel, plywood, concrete, and laminated tabletops and countertops.
Picture chairs with slender wooden legs and seats of molded plastic or shaped wood. Chandeliers and light fixtures with a space-age look, like spiky metal sunbursts. Rounded, organic shapes for chairs and pendant lamps. Appliances with a large, curved look. Mid-century modern kitchens can be all white, or white with pops of color, or bursting with color and pattern. Everything in white—or alternatively, plenty of color: Teal, orange, mustard, gold, greens like olive, moss or the very different bright, apple green. Pops of red and blue.
Here's a guide to some mid-century modern basics but remember: You get to choose. Your whole kitchen can evoke the or you can pick a few elements, like one accent wall with mid-century wallpaper, a checkerboard floor, or molded plastic chairs—and incorporate them into other design choices. You can aim for "comfortably modern" without going full "Mad Men."
Elements of Style
Cabinets. Flat-fronted cabinets are key to a mid-century kitchen. If you're not sure about flat fronts, try today's Shaker-style cabinets, with their flat center panels and surrounding frames. They create a mid-century modern look with one of today's most readily available cabinet styles. Cabinet hardware leans toward steel and chrome. Flat, round "dish" cabinet knobs are typical. Go with color cabinets, mix up color with a few cabinets in different shades, or keep everything cool and white.
Appliances. Fridges and stoves show off curves and colors. Fridges have rounded corners, an enamel-like metal surface, and come in classic white or an array of hues. Don't fear orange, red, teal, powder-blue or any other color on a fridge. Fridge door trim and handles come in chrome or steel. Stoves and ovens feature chunky, round dials and knobs.
Countertop appliances now come in bright colors to add pizazz, especially in a white mid-century kitchen. Shop for color and retro styling in mixers, toasters, blenders, coffeemakers and microwaves.
Countertops. Recall those laminate countertops in your relatives' kitchens? Pastels with gold glitter, or bright solids, or tiny "boomerang" squiggles across the counters? You can still get those! But if that's too retro, consider today's durable quartz countertops in solid colors, white or gray, or have concrete countertops custom-colored.
Walls and backsplashes. Ceramic tile is a classic mid-century wall and backsplash material. Experiment with pattern behind the stove or show real commitment with black tile edging for countertops or backsplashes.
Flooring. Try a "linoleum look" with patterned flooring picking up your colors. Checkerboard patterns, in black and white or in colors, also are classic mid-century design.
Furniture. Pair those chairs in molded plastic or curvy wood with laminate-topped diner-style tables, or with simple wooden ones. One especially mid-century modern feature is the banquette, a slim couch-like seat incorporated in a wall or window.
Lighting. Go geometric with pendant lights like bubbles, ovals, and rectangles, hung at varied heights. Alternatively, seek out lights with a metallic, satellite vibe that reflects the space race era.
Accessories. Remember sets of matched ceramic or plastic storage canisters for flour, sugar and more? Vintage accessories like those, or colorful vases or vintage radios, are ideal extras.
Make Kitchen Dreams Reality
Whether you want just a few mid-century modern touches, or a whole kitchen fizzing with this classic design, your local Kitchen Tune-Up can bring your style to life. If Mid-Century is not your style, see if one of these 6 styles fits your vision.