Listing Your Home? Tune-Up the Kitchen for a Quick Sale!
June is one of the best times to put your house on the market because demand is high, and you can often get a premium sales price. What the kitchen looks like can often make or break a sale so it's important to put in a little investment on the space so you can sell your home faster and at a higher price. Your goal should be for buyers to walk in and immediately fall in love with your kitchen.
You want them to visualize themselves cooking and entertaining in the space. If your kitchen is tired and outdated, it's time to do something about it. The investment can have huge payoffs! Our premier 1-5 day services are a great option for someone who is looking for a quick turn-around before getting their house on the market and we offer a variety of price points.
If you're looking for a small budget service, a 1-day Tune-Up could take years off your doors, or cabinet painting could be a quick way to update to the trendy whites and grays. Refacing would be great option if you are needing to cover up a peeling DIY paint job or if you are in a higher priced home that needs a kitchen to match the price tag.
A recent client of Kitchen Tue-Up Castle Rock followed our advice and brought in our local owners to reface their kitchen to hide their previous paint job that was starting to show flaws. The cabinets were kept a classic white shaker, but the new doors were changed to the more current style of a full overlay. They contrasted the doors with new matte black hardware.
The homeowners wanted to list their home right away, and our quick services were able to accommodate their wishes. The realtor and stagers were excited about the transformation and were able to get this beautiful home sold.
Before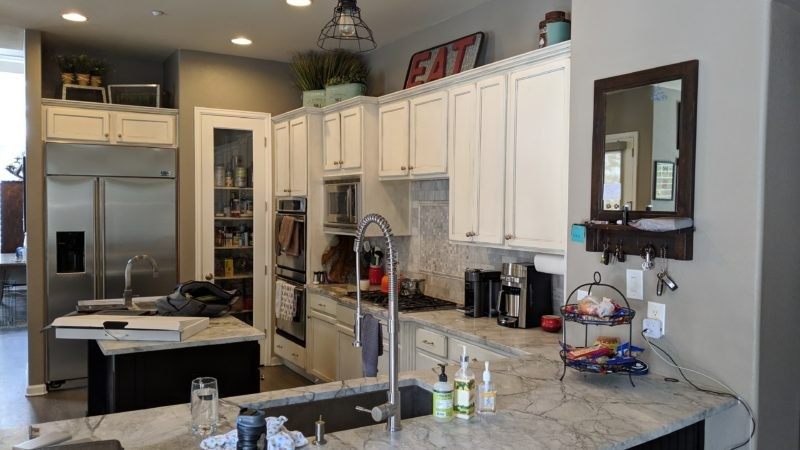 After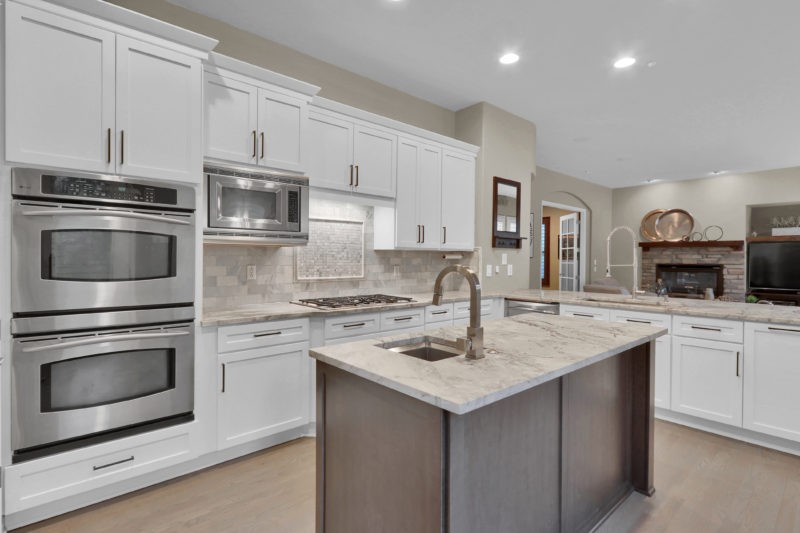 View more of our 1-5 day transformations by checking out our Project Gallery.