Kitchen Tune-Up Unveils July's Top Projects
Kitchen Tune-Up owners showed flair for design this summer, brightening up kitchens across the country with eye-catching colors, textures and materials. Take a look at how these July National Project of the Month winners helped homeowners discover how beautiful and functional their kitchens can be.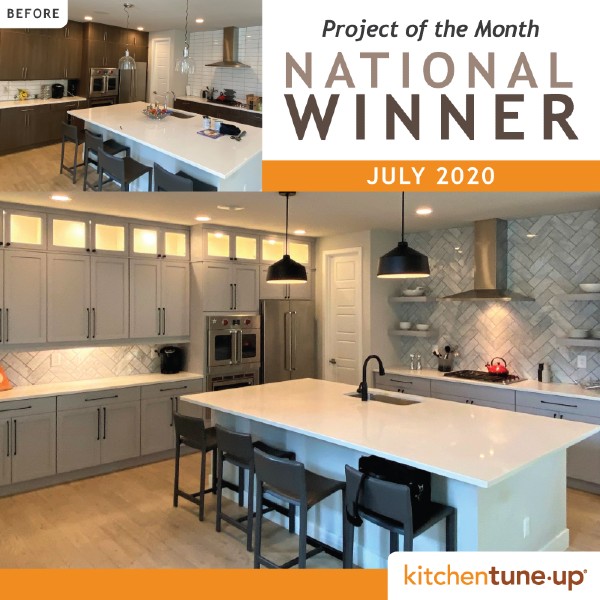 Paul and Kathryn Jost Denver, CO Unique touches make this project stand out. Ambient lights glow behind glass panels above the cabinets. Marble tile in an unusual herringbone mosaic pattern livens up the walls. The striking black faucet and pendant lamps stand out boldly against pale cabinets, while floating shelves give effortless-looking support over the range. To see more of the Josts' handiwork, view their website here.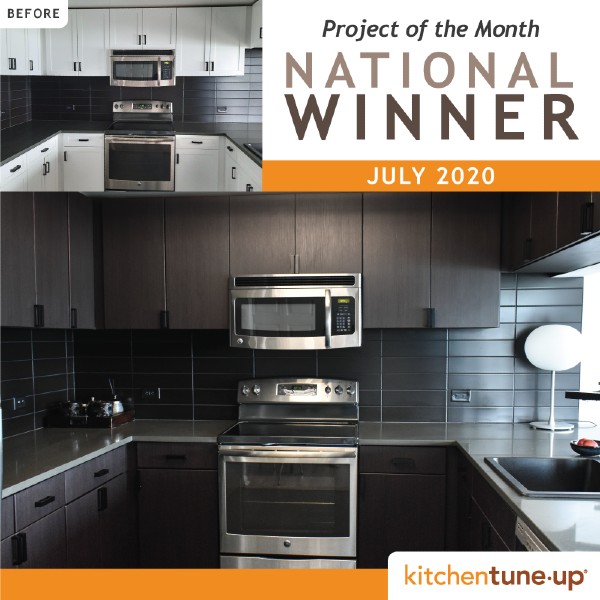 Takia and Steven Livingston Bloomfield, NJ Like a photo negative, this cabinet refacing reverses dark and light—swapping the white shaker doors for sleek, dark oak doors. The oak grain adds welcome texture, too. This project keeps the homeowners' distinctive, dark gray backsplash tiles to tie together this contemporary, cool look. Look here to see more of the Livingstons' gorgeous refurbishments.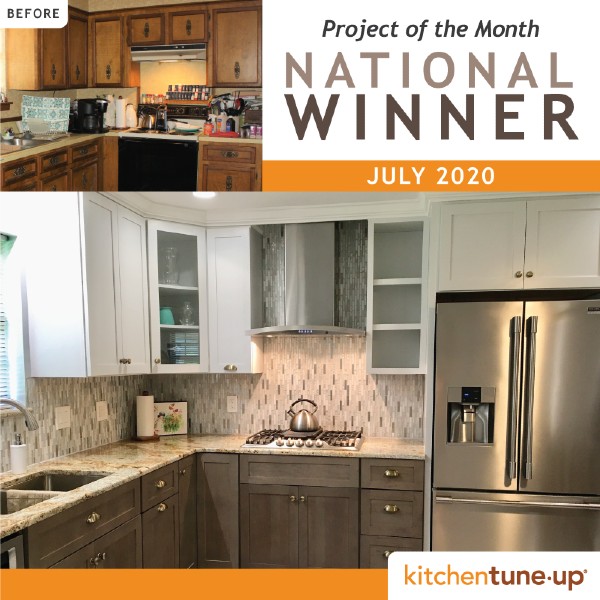 Charlie and Susan Johnson Little Rock, AR Goodbye, 1970s. Gone: Brown wood, brown floor, dated hardware. Hello, 2020: Subtle greys and whites unify the kitchen, while new tile backsplashes and a stylish, curved steel range hood add sparkle. Not only is this renovation a delight to the eye, but it's also more functional, with added storage. A simple relocation for the fridge, with new cabinets over it, adds to the convenience. Homeowners can check out the Johnsons' work in their website.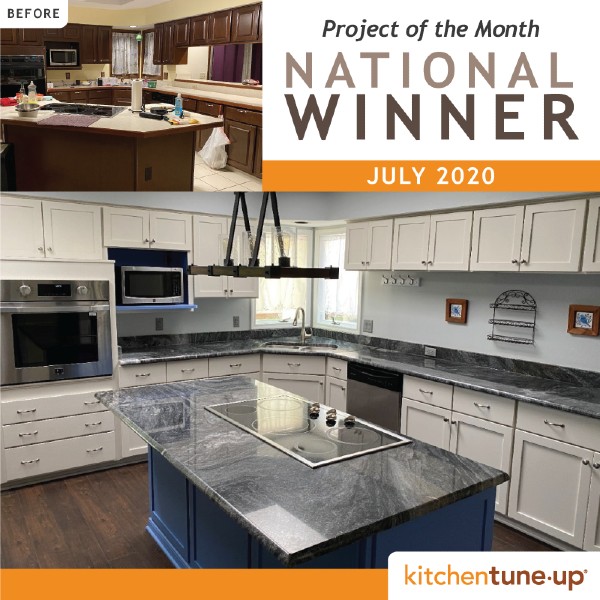 Andrey and Yanna Leskiv Broadview Heights, OH Pops of eye-catching color on the new island and in the microwave nook spark this dramatically changed kitchen. The old pass-through that opened the kitchen to other rooms is gone, replaced by a wall for greater privacy. The refaced cabinets go from dull to delightful. The hanging light creates a strong focal point in this brightened space. See how the Leskivs keep customers happy. Tour their projects here.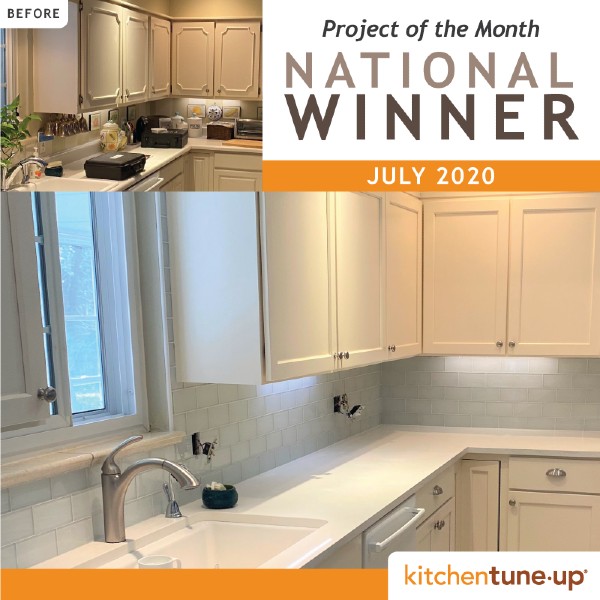 Paul and Kathryn Jost Denver, CO What a difference a door makes! This homeowner kept the creamy color but switched up the profile on the outdated cabinets, adding a simple, recessed panel in antique satin. An elegant faucet echoes the silvery new hardware, and the crisp white countertop is the finishing touch. This project shows how even simple, surface updates provide big visual impact. This is the second award this month for the busy Josts. Visit their site here.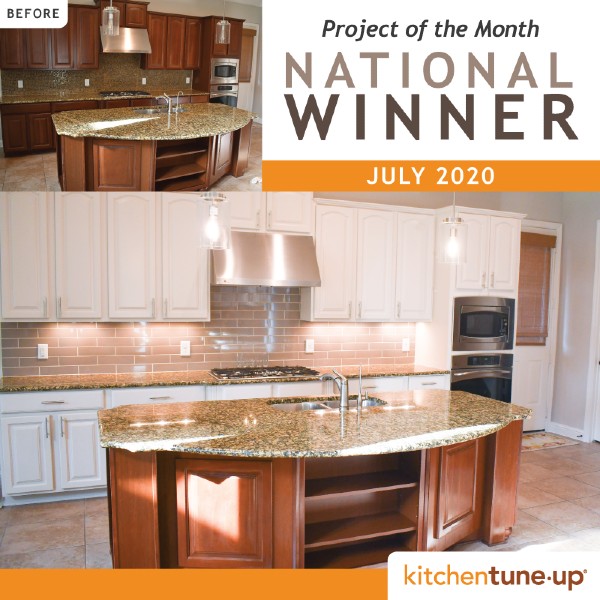 Regina and Charles Crittenden Spring, TX Linen. It's the fabric of summer, informal and relaxed. Here, expert painting in a natural linen shade transforms dark cabinets from heavy and formal to light and inviting. The paint job makes the cabinets look taller and the room larger, and the existing countertops now stand out beautifully. Slim subway tiles replace the old backsplash of smaller tiles. The distinctive island is reconditioned to like-new loveliness. To see more of the Crittendens' creativity, visit their gallery here.
If these projects inspire you, start designing your dream kitchen with Kitchen Tune-Up now. Watch this space for more award-winning ideas!