Kitchen Tune-Up Releases Project of the Month Winners for March
Kitchen Tune-Up professionals delivered exceptional designs and styles in kitchens across the nation this last month. From simple cabinet refinishing to major remodeling jobs, here are your project of the month winners.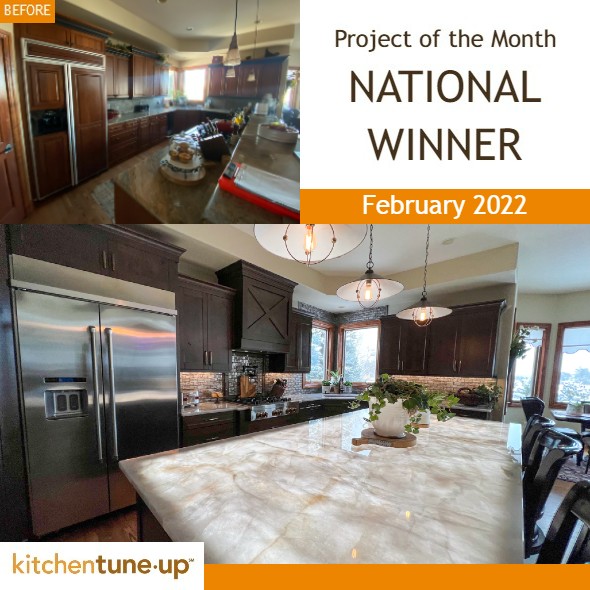 Paul & Kathryn Jost
Denver, CO
Elegance in this new custom cabinet project. Beverage area added, wall of pantries, custom doors and framing into walk in pantry, under-cabinet lighting. This kitchen has it all.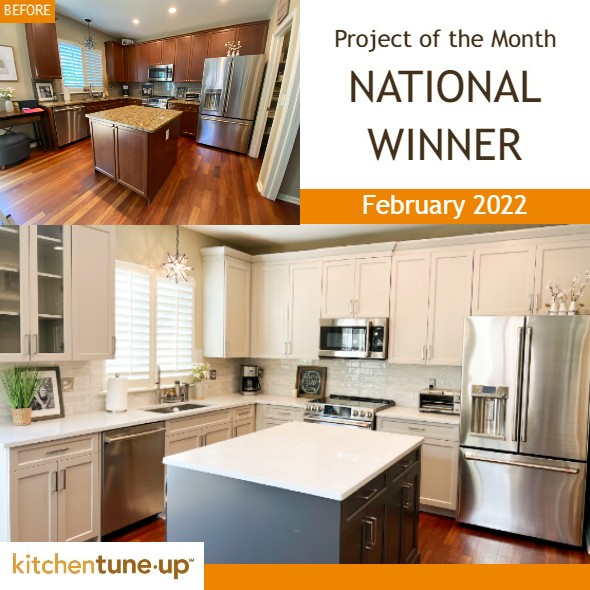 Paul & Kathryn Jost
Denver, CO
Builder grade to beautiful! New island with beverage fridge, additional cabinets to extend the kitchen and custom stacker crown added. All drawer boxes upgraded to soft close and all base cabinets outfitted with roll outs to add functionality.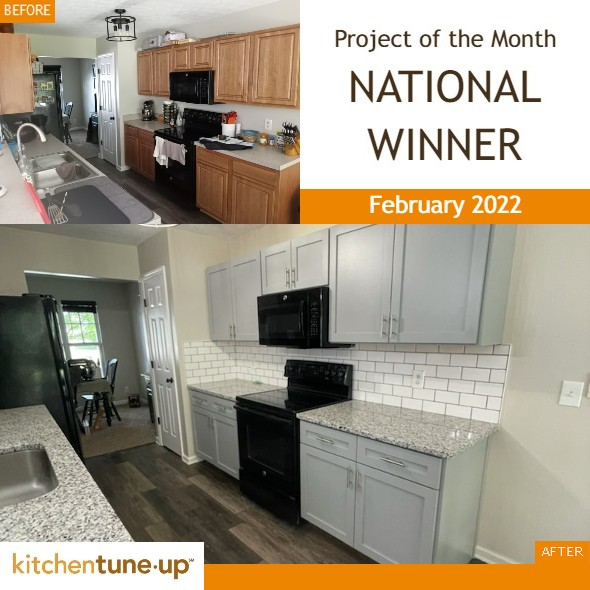 Mike Tyler
Nashville, TN
In addition to this refacing, we replaced a broken dishwasher end panel and reset some unlevel cabinets as well as replaced the counters with granite and installed a subway tile backsplash.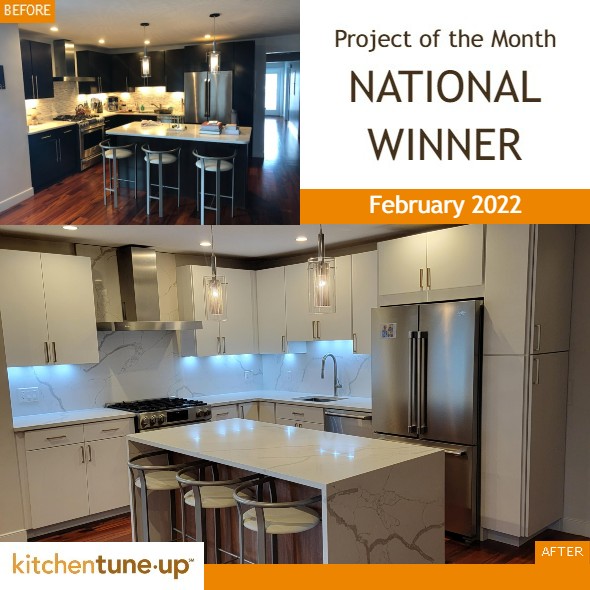 Mike & Blanche Hurley
Newton, MA
When lighting isn't enough to brighten up your kitchen, oftentimes a new style and color makes a world of difference.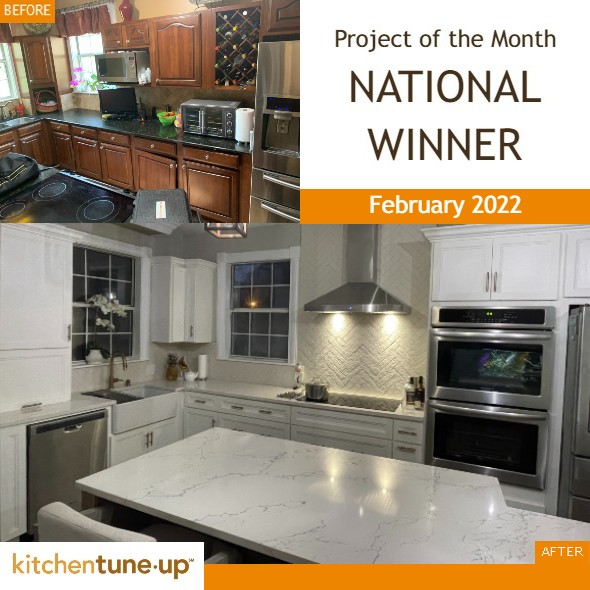 Carlos Lloyd
Jackson, MS
This customer chose a full kitchen remodel with all the bells and whistles, including a new farmhouse sink, new faucet, and all new appliances. We used nearly all KTU's major suppliers in this remodel including Cambria and Emser Tile.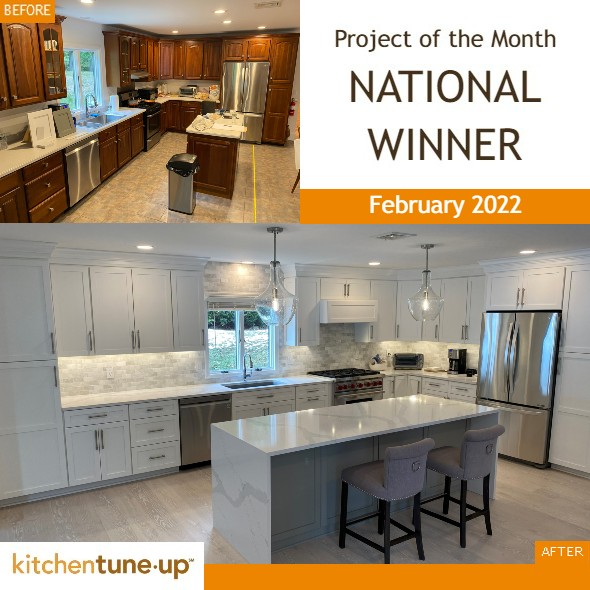 Todd & Ruth Finkenstadt
Glen Rock, NJ
This refacing project turned this kitchen into something modern and classy.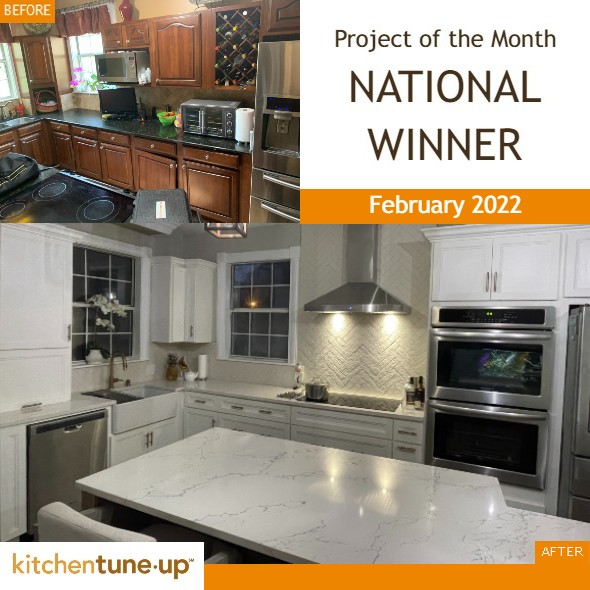 Carlos Lloyd
Jackson, MS
Emser's White Brique Tile installed in a herringbone pattern helped complete this beautiful transformation.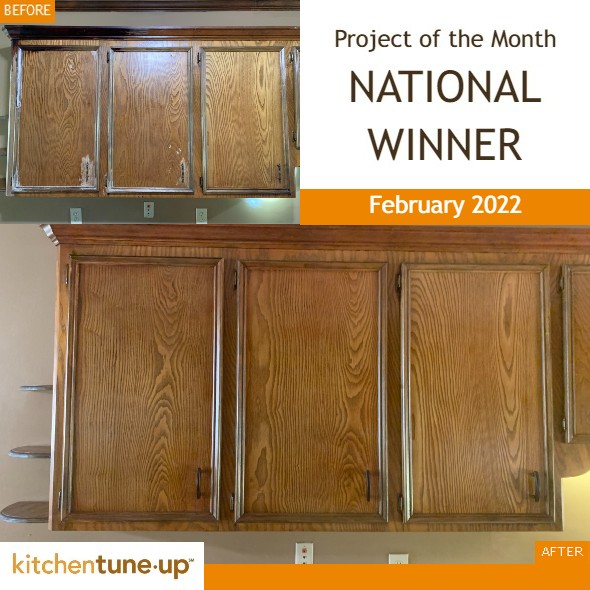 Carlos Lloyd
Jackson, MS
This customer wanted to Tune-Up his "DIY project that went bad."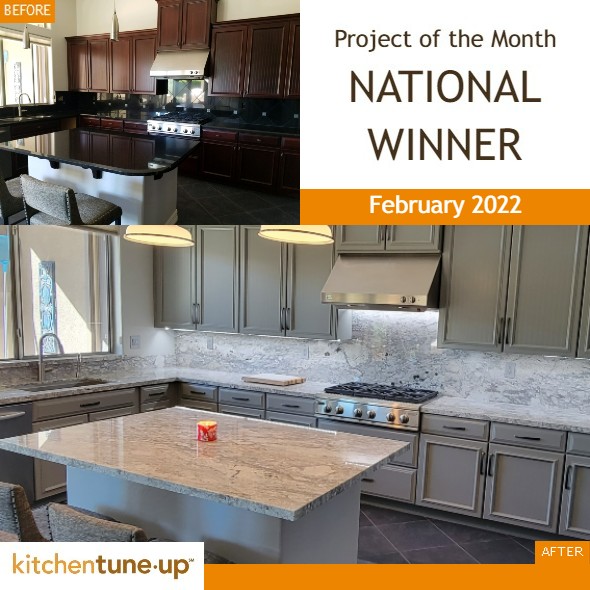 Garth & Rhonda Mathews
Phoenix, AZ
Proof you don't always have to go white to brighten up your kitchen and make it more open and sleeker looking.