Kitchen Tune-Up of Grand Rapids, MI Receives National Customer Service Award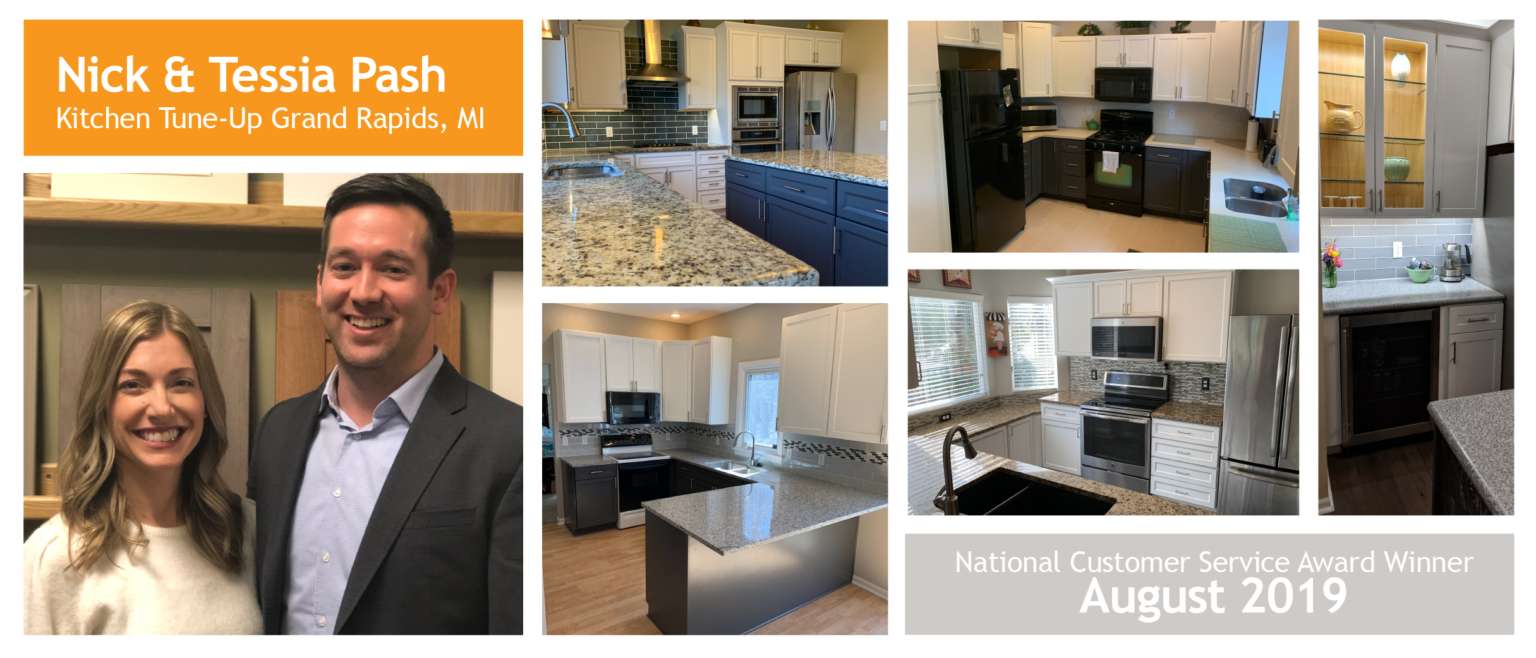 Congratulations to Nick and Tessia Pash, the recipients of our August 2019 National Customer Service Award. The Pashs are the local owners of Kitchen Tune-Up Grand Rapids, MI. Franchise locations across the country compete for the award, which recognizes the most exceptional customer service in the nation provided by our franchisees.
Nick and Tessia joined the Kitchen Tune-Up Franchise System in December of 2018 and in the nine months they have been named Project of the Month winners and Star Performers! They are growing fast while still keeping customers happy:
"We were very pleased with customer service and quality of work in our kitchen and bathroom," – Michelle G. – Grand Rapids, MI
"Wonderful job! Wonderful people to work with!" – Mike & Carole B. – Portland, MI
"Can't say enough great things about this team! Wonderful, honest and they do what they say. Love! Love! Love!" – Jim & Michelle V. – Alta, MI
"Very happy with our cabinets and drawers and new drawer pulls. Just what we wanted! Thank you!" – Howard & Mary Ann W. – Howard City, MI
The Pashs and their team update kitchens in the Grand Rapids area including Forest Hills, Rockford, Ada, Belmont, and surrounding communities. You can reach them at 616-901-2021 or on their Facebook page.