Kitchen Tune-Up Franchise Owners Garth & Rhonda Mathews Win Fast Track Award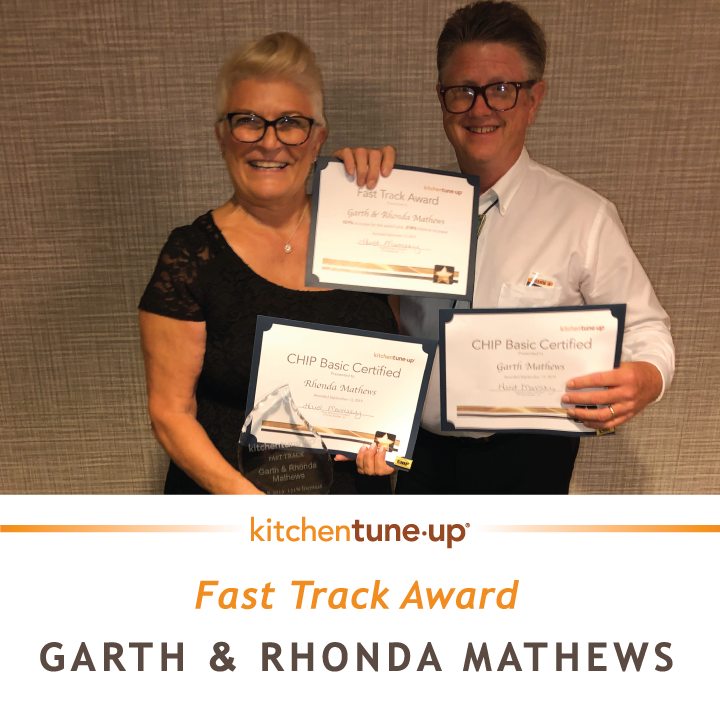 Congratulations to Garth & Rhonda Mathews, owners of Kitchen Tune-Up Phoenix, AZ, on receiving this year's Fast Track Award! Garth and Rhonda were presented the award during the banquet at the annual National Reunion, held this year in Portland, Oregon.
The Fast Track Award is given to a franchisee for their commitment to growing their business, dedication to building and training their team, system participation, and more.
Congratulations on a job well done and we are so excited to see what the next year of business brings for this deserving duo! To learn more about Garth and Rhonda, visit their website or give them a call at 602-730-6679.